In this article, we'll pit SignNow vs. DocuSign. We'll analyze both electronic signature apps to answer a simple question: Which one is better?
We'll evaluate both apps based on the following:
Price
Online Reviews
Features
Security
Customization
By the end of the article, you'll know exactly which platform is the right one for you.
Let's get started!
Introducing SignNow vs. DocuSign
Here's a quick introduction to both platforms:
SignNow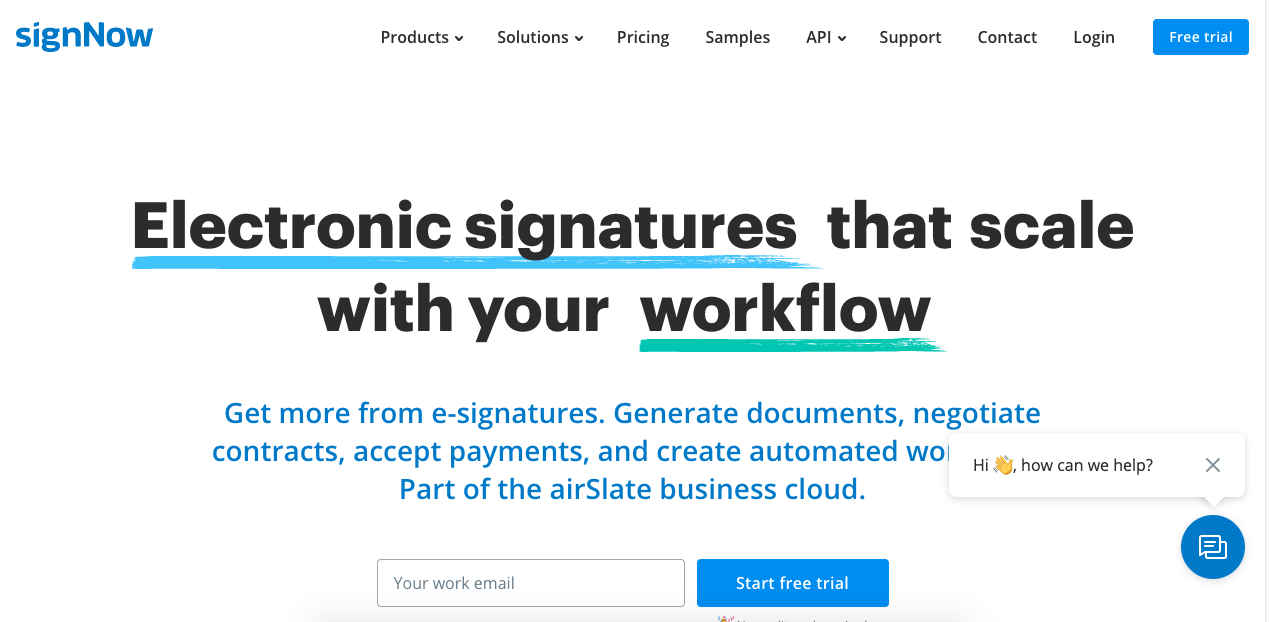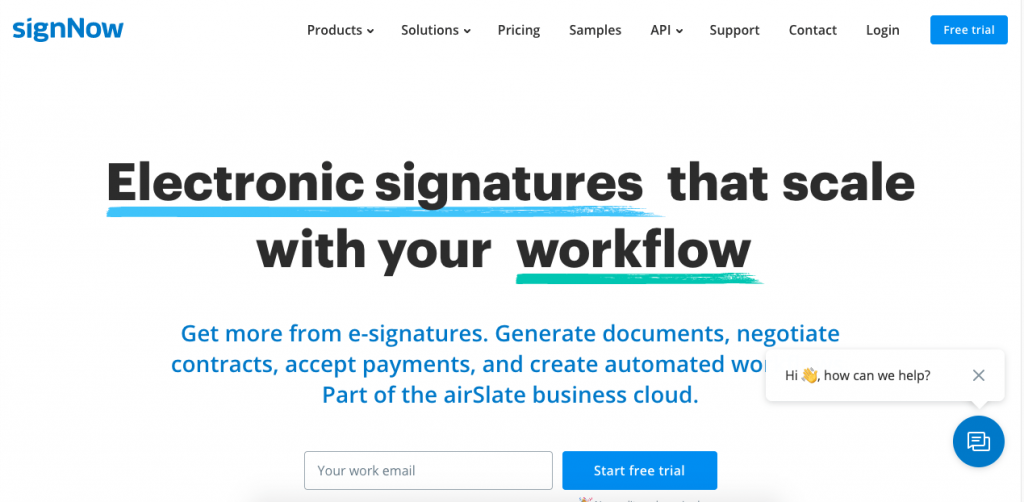 Created in 2011, SignNow is a popular eSigning platform with multiple features and a lot of functionality.
SignNow is a good DocuSign alternative for anyone looking for a simple platform. Its users like it so much that they've left thousands of five-star reviews online, making it one of the most well-known and used online signing platforms today.
Although not nearly as large or popular as DocuSign, SignNow is quickly making a name for itself, and it's not hard to see why.
Pros and Cons of SignNow
Pros:
Quite affordable, with pricing starting at $8 per month
Great mobile Android and iOS apps
Unlimited templates and signatures with the most basic tier
Great API and integrations
Great team collaboration
Cons:
Not easy to search among files
You can't send more than one email at a time
Limited features
DocuSign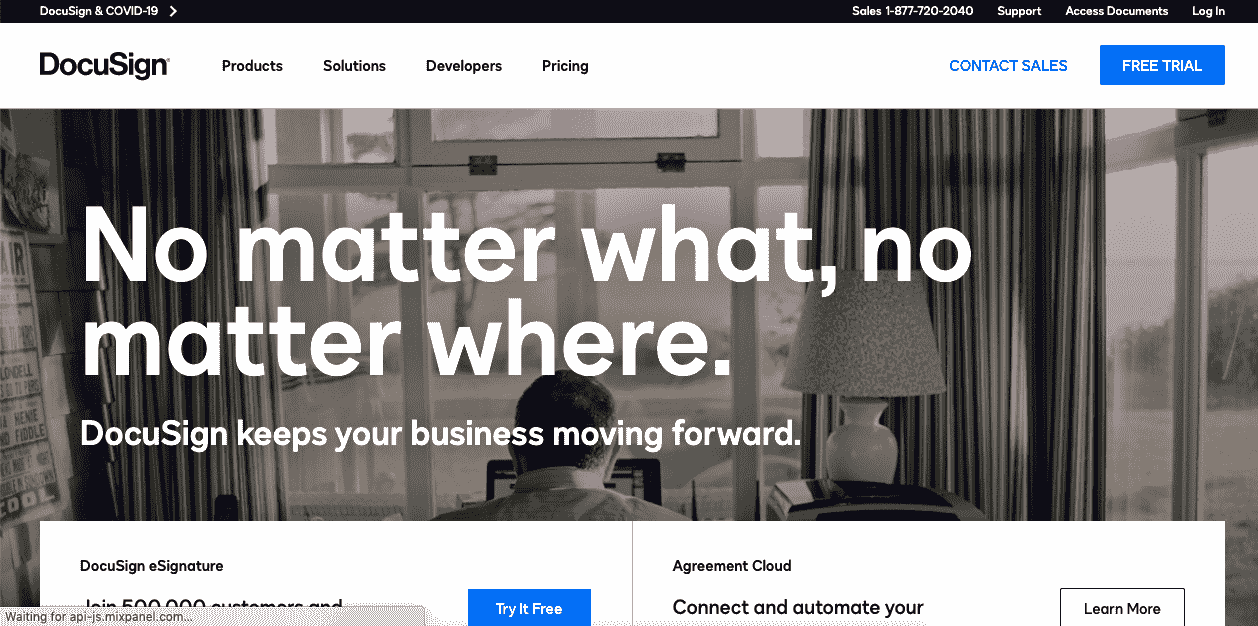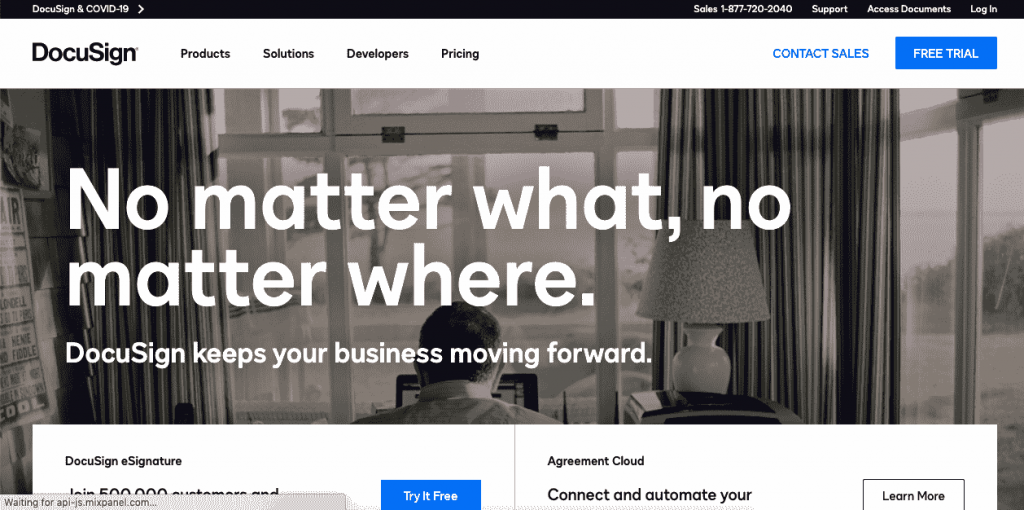 Launched in 2003, DocuSign is a true veteran and pioneer when it comes to online signing.
DocuSign has millions of users who use its platform to create, edit, and customize contracts and sign documents online.
The platform isn't as easy to use as SignNow, but this is partly because DocuSign offers far more advanced features and signature fields than almost any other popular eSigning platform.
Pros and Cons of DocuSign
Pros:
Apps for iOS, Android, and Windows 10 mobile and tablet devices
A greater level of customization
Multiple specialized templates available in the more expensive plans
Backed by notable clients like LinkedIn, Salesforce, and T-Mobile
Integrations with Salesforce and Sharepoint
API integrations
Community-based support
Cons:
More expensive
Many advanced features are only available with the most expensive plans
Greater learning curve than SignNow
Email, phone, and chat support only available with the most expensive plans
Overall, DocuSign is a solid SignNow alternative.
SignNow vs. DocuSign – Head-to-Head Comparison
Here's how SignNow and DocuSign fare when compared:
1. Usability (+ How Can You Sign a Document?)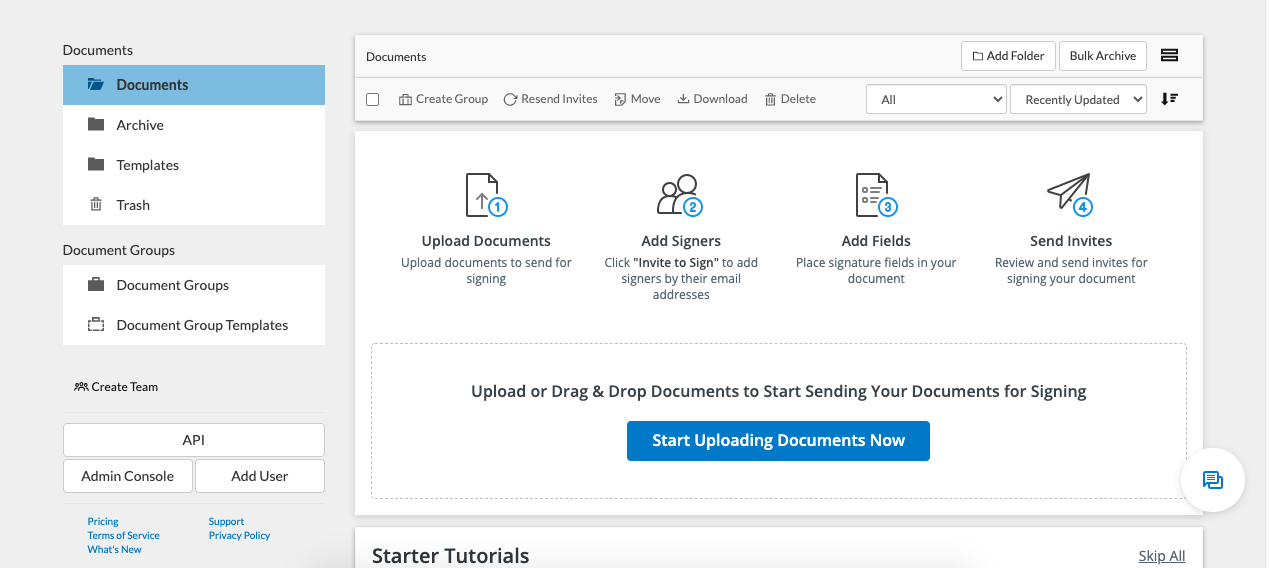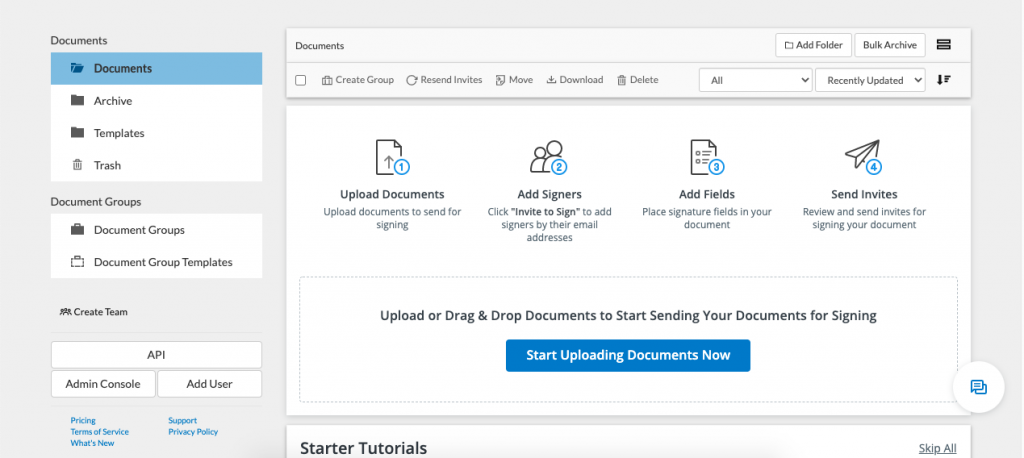 Both DocuSign and SignNow are easy to use. The difference lies in how you start using them to develop those documents.
The first thing you'll need to do with DocuSign is upload a document. You then add your signers and edit your document, adding signature fields. Finally, the platform allows you to add a short message for your signers before sending them the documents.
When your signers open the email, DocuSign will show them your message and guide them through the signing process.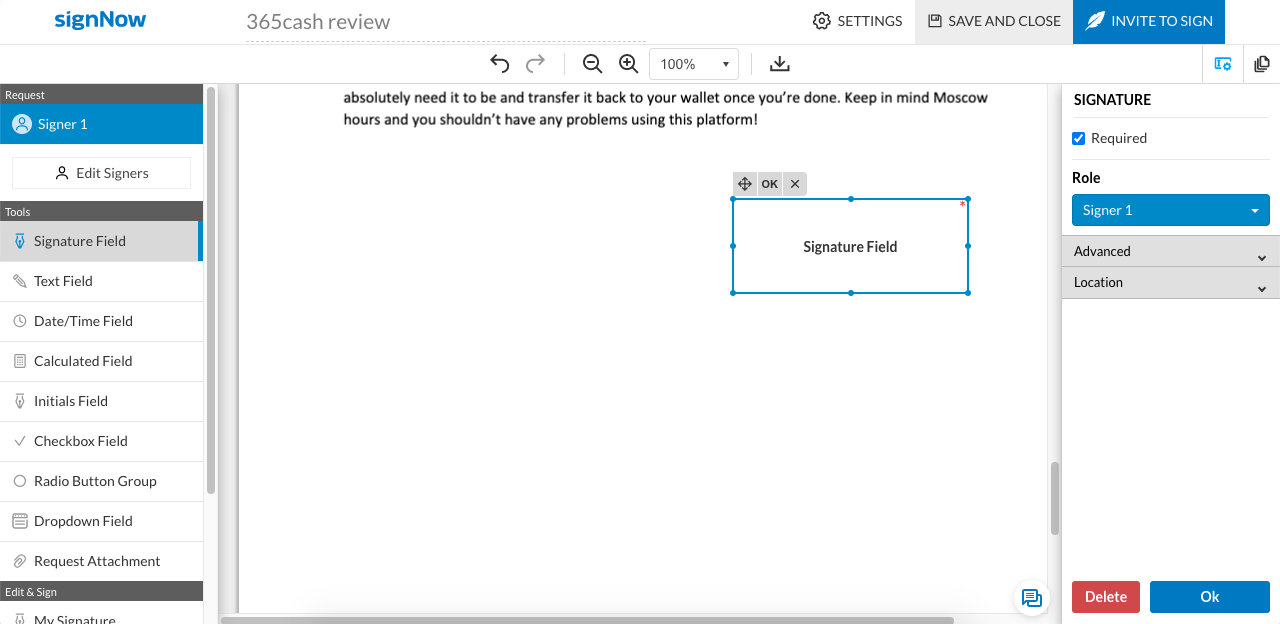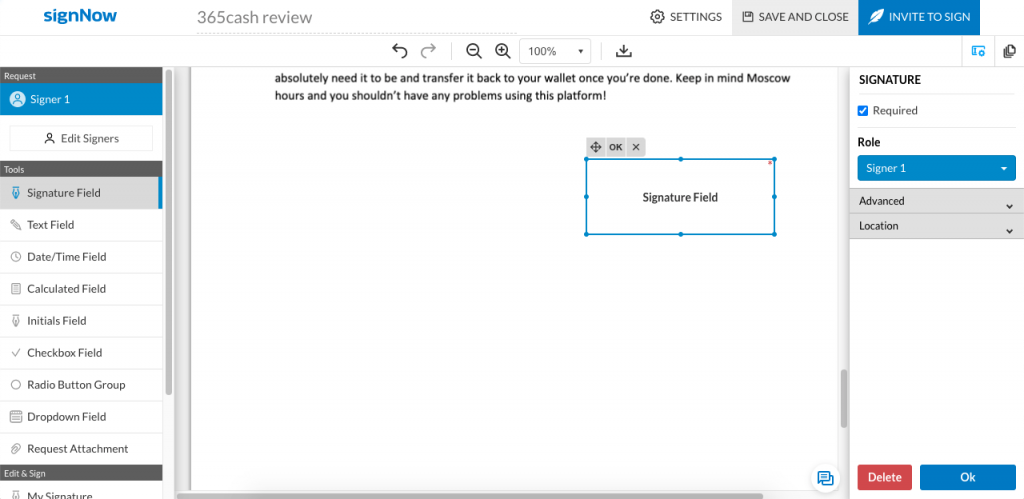 SignNow's process is similar. You first upload the document and start editing it. Its drag-and-drop editor is simple and does the job well. You can save your document or invite people to sign it by filling out their contact information.
SignNow does not allow you to edit the content of the document. It merely lets you add the fields you need to it. The best you can do is write a document and save it as a template to personalize it later.
It also doesn't let you write a personalized message to your signers. It simply sends the invite.
Although SignNow is more complicated to use, it also includes more personalization options.
Winner: SignNow
2. Features
Both SignNow and DocuSign have unique features that make each platform better suited to different audiences.
With SignNow, you get started right away. The platform lets you create your account and start uploading documents immediately, so you can see how simple and easy the platform is to use.
DocuSign, more focused on advanced users, aims to provide you with the most detailed features. However, the platform can seem overwhelming if you have no use for them.
Both platforms include the following features:
API
Auto reminders
Custom workflow
Document management
Custom forms
Company branding
Document analytics and management
Audit trail and authentication
Multi-party signatures
Progress tracking
Mobile apps
The main differences are found in the premium plans.
SignNow includes great features like:
User-generated templates
Patient scheduling
Data mapping
Roles set up in the editor
A self-managed private cloud option
Unlimited signature invites
On the other hand, DocuSign is more expensive but offers far more advanced features than SignNow.
With DocuSign, you'll also have access to features like:
Multilanguage support
Payment collection
Comments
Signer attachments
Advanced fields
Live online training
Although many integrations are locked behind custom advanced tiers, with DocuSign, you can pay for advanced options.
Winner: DocuSign
3. Security
Both SignNow and DocuSign comply with security and privacy standards, including ESIGN, UETA, and HIPAA (at an additional cost). Both have stellar user reviews about their security capabilities and ease of navigation.
That being said, SignNow takes security to the next level. As we've mentioned before, SignNow allows you to take the platform offline into your own servers.
By disconnecting from the internet, you make it hard for hackers to break into your account, as they'd need to be physically connected to your server.
Winner: SignNow
4. Use Cases & Case Studies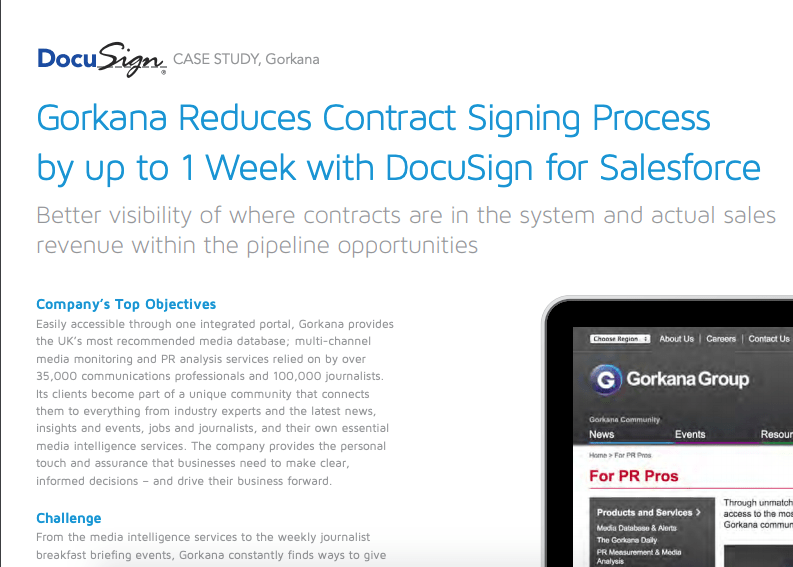 DocuSign and SignNow have multiple case studies showing how they've helped large companies streamline their signing process, saving time and money.
For example, SignNow helped Pepsi with notarizations for the Super Bowl halftime show. SignNow also helped Zoom to expedite signature collection for deals and EDIFY to improve their background screening process.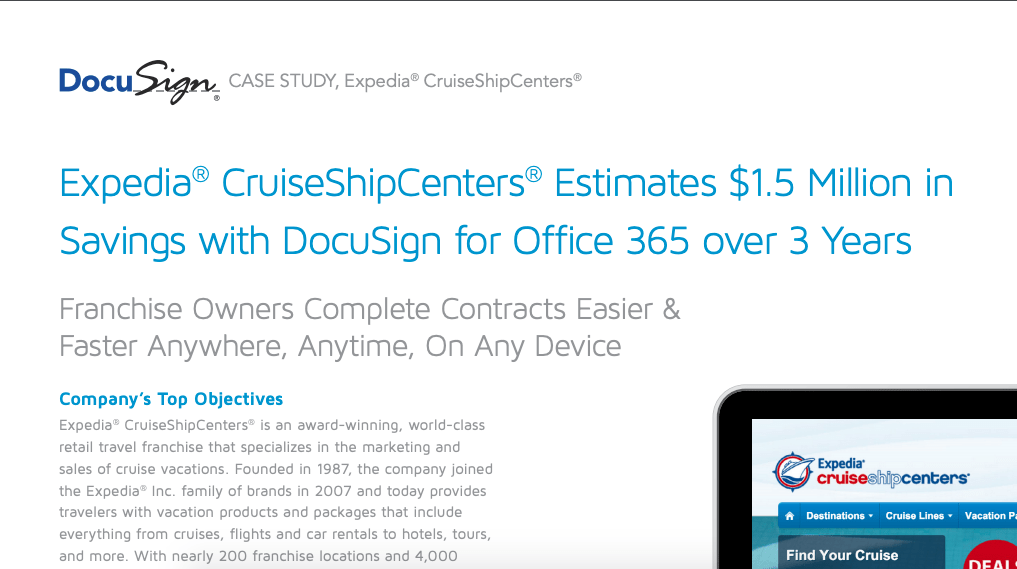 However, DocuSign has ten times the number of case studies with companies worldwide, working in sectors from communication to quality management. It helped Box improve their sales-closing rate online, and Expedia to accelerate its uptime to market and to save over 1.5 million dollars with online signatures.
If case studies are important to you, you'll likely find one similar to your situation with DocuSign.
Winner: DocuSign
5. Integrations & API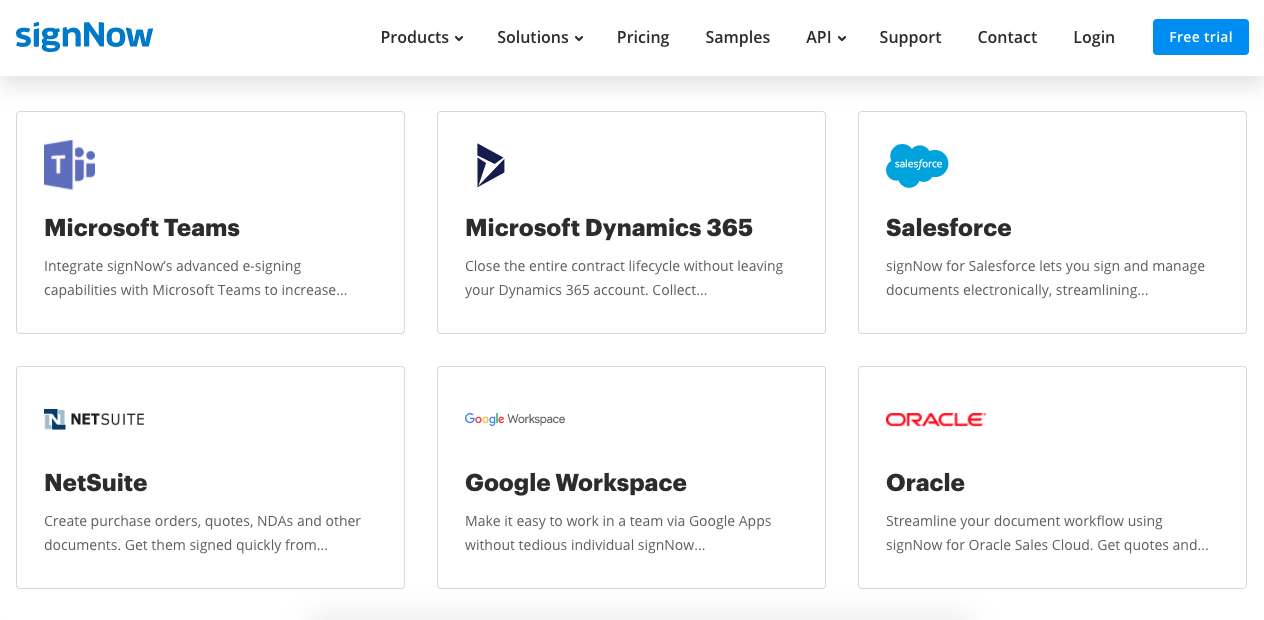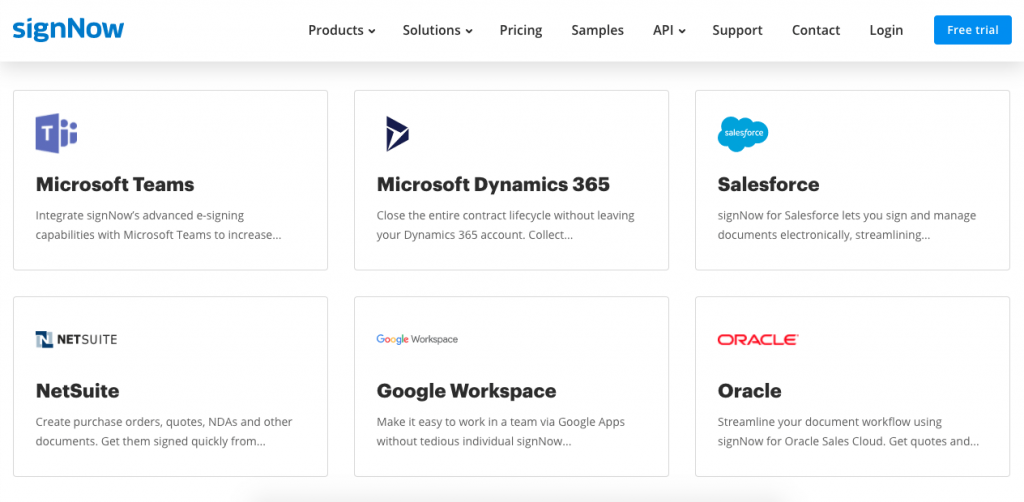 SignNow has native integrations with over 20 platforms and many more using Zapier. You can integrate your SignNow account with multiple workspace suites, CRMs, and word processors.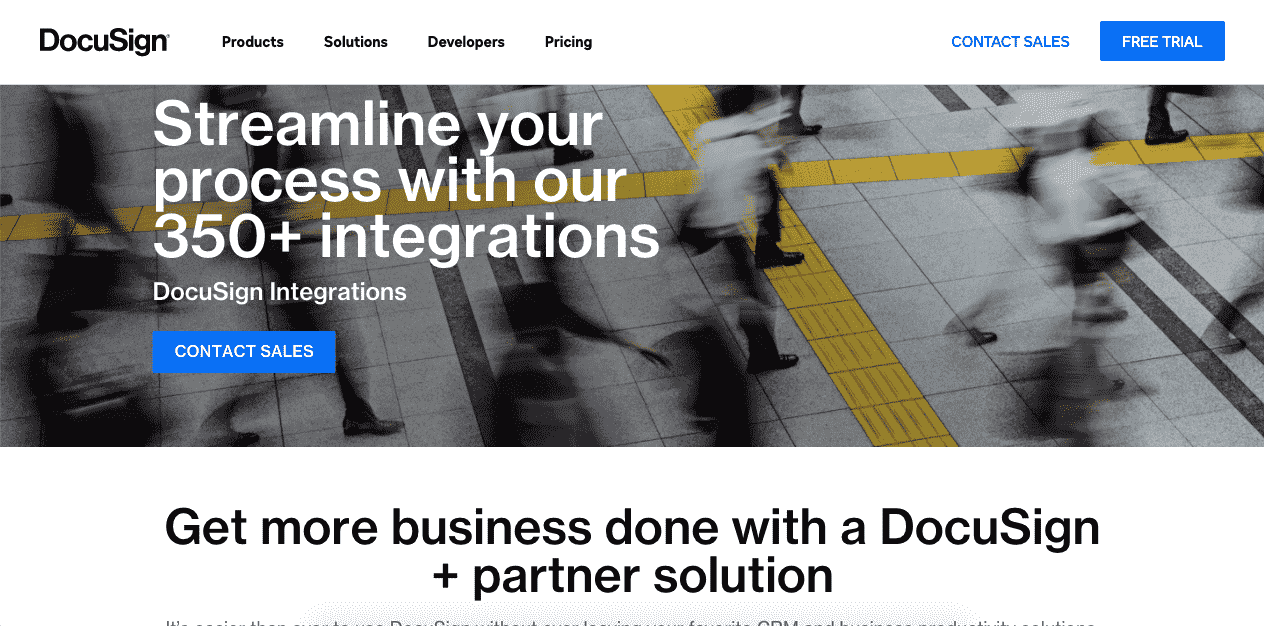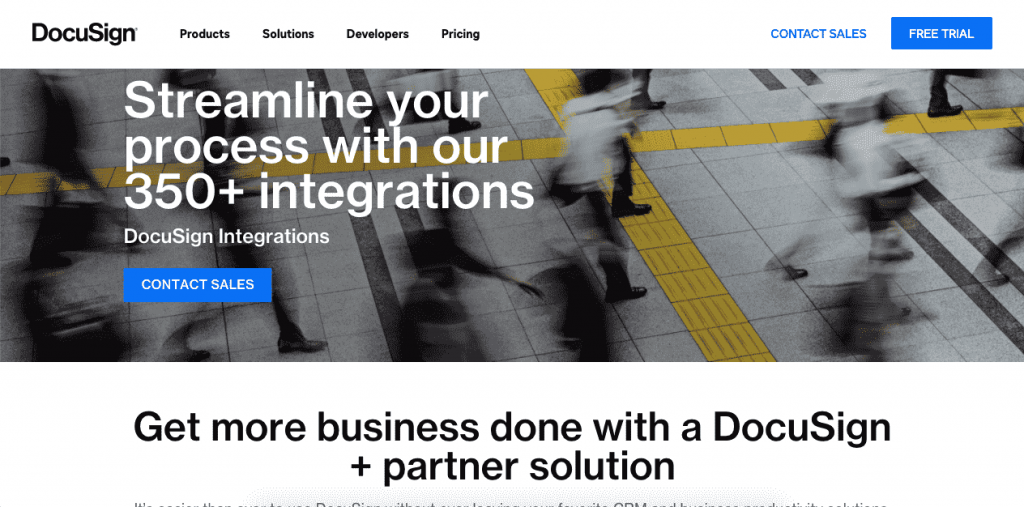 On the other hand, DocuSign offers many more integrations with many more platforms. This is perfect if you want to go fully paperless and integrate all your apps. Although many integrations come at a cost, if you're looking for a tool that works with what you already have, DocuSign will most likely be the winner.
Winner: DocuSign
6. Customer support
No one likes having to contact customer support when they have questions or, even worse, to solve a problem. That's why great customer support is vital to receiving online solutions.
Neither SignNow nor DocuSign has particularly amazing customer service. However, SignNow offers more than DocuSign. With SignNow, you can get a live-chat agent to guide you through the platform's features. You don't have to call and spend long minutes waiting or hours to receive an email response.
DocuSign doesn't offer very personalized customer support in its lower price tiers. If you want more advanced customer support, you'll have to pay a premium fee for it, and most customers won't want to or be able to afford the extra monthly fee just for better customer service.
At Signaturely, we believe all users deserve good customer service, not just those who can afford to pay more.
Winner: SignNow
7. Pricing Model
SignNow offers four-tier options for its users. All options include unlimited templates and the use of its mobile app.


Signaturely's Business plan starts at $8 per user per month (billed annually). This is the most basic plan, which includes up to 10 users.
The Business Premium plan starts at $15 per user per month and adds business branding, notifications, and bulk sending. If you're looking for the cheapest plan for regularly sending and receiving signatures for your business, this is probably the one for you.
Signaturely's Enterprise plan starts at $30 per user per month. This plan is for companies requesting payments, sending attachments to signers, and adding more advanced fields.
The final option is the airSlate Business Cloud, which starts at $50 per user per month with a minimum of 10 users. This tier also gives you priority phone support, HIPAA compliance, advanced integrations, and the rest of the platform's tools, such as a PDF editor and USLegal forms library. This is perfect for editing and signing PDFs, although you'll need to use two platforms.
DocuSign pricing starts with its Personal plan at $10 per month, which includes limited customization and up to 5 documents signed per month.

The Standard option starts at $25 per month per user. This plan offers additional customization options, reminders and notifications, and other useful features.
With the Business Pro plan, starting at $40 per user per month, you also receive unlimited document signing and sending and more advanced signature fields and signing.
Finally, you can choose an Advanced Solution tailored to the needs of your business. You'll want this option if you need advanced integrations and better customer support.
Neither company has a free plan option, just free trials.
Although DocuSign does have a few more features for its tiers, it's also quite expensive, especially for small businesses looking for customization options.
Winner: SignNow
8. User Satisfaction and Reviews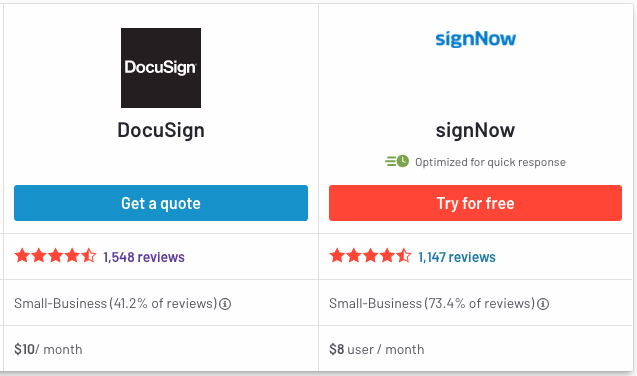 The reviews for both SignNow and DocuSign show that both platforms have multiple users who love their experience, although for different reasons.
SignNow reviews usually focus on customer experience and how convenient the platform is. Many reviewers mention that it's very user-friendly and easy to use, and the attributes were as they expected and were a lot cheaper than DocuSign and Adobe Sign. Negative reviews focus on the limited free trial period and the lack of a document editor within the platform.
Capterra gives SignNow 4.5 stars out of 5 in Features & Functionality, 4.3 out of 5 in Customer Support, 4.6 out of 5 on Value for Money, and 4.5 out of 5 on Easy of Use, giving the platform a 4.6 out of 5 overall.
DocuSign user reviews usually focus on what they can do within the platform. Users talk about how many customizable options they get, even at cheaper tiers. Negative reviews focus on how steep the learning curve is compared to other platforms, making the platform hard to master fully.
Capterra gives DocuSign a 4.7 out of 5 on Ease of Use, 4.5 out of 5 on Customer Support, 4.6 out of 5 on Features and Functionality, and 4.5 out of 5 on Value for Money, giving the platform an overall score of 4.7 out of 5.
Winner: Draw.
9. Customization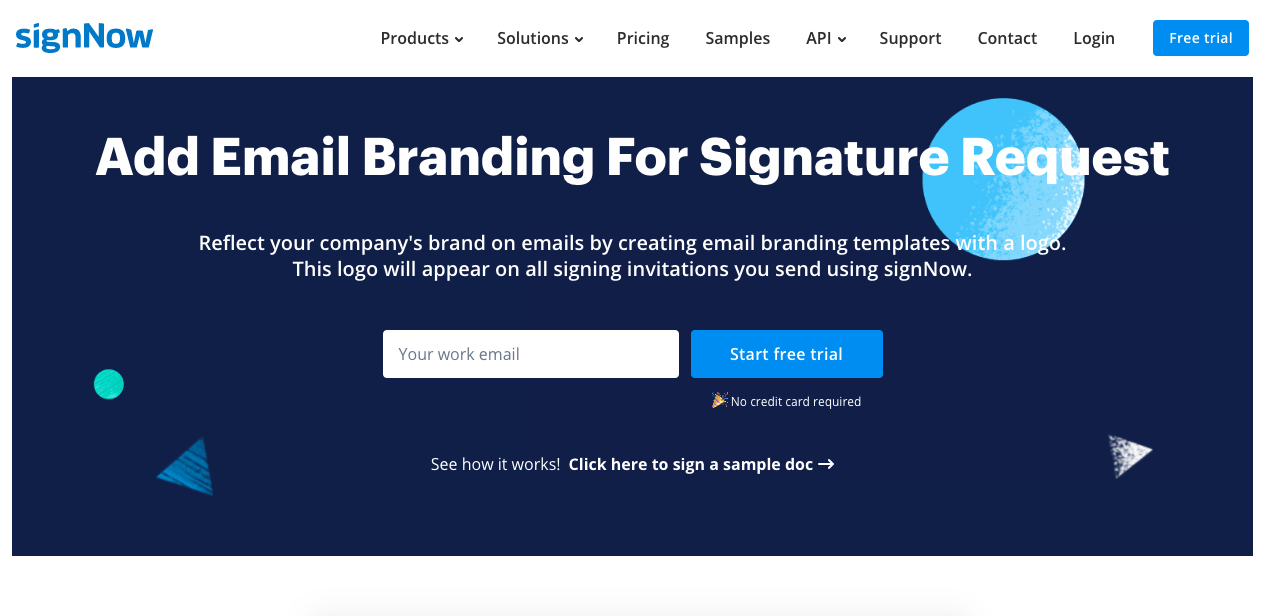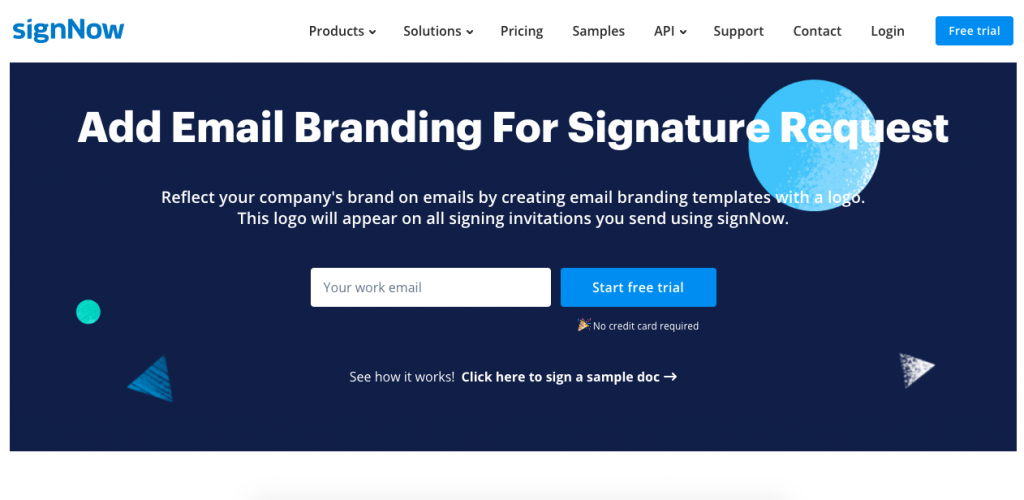 Both DocuSign and SignNow have great customization capabilities for companies looking to add their logos to their documents.
DocuSign allows you to customize color schemes, banners, and buttons to make them fit your company's visual style.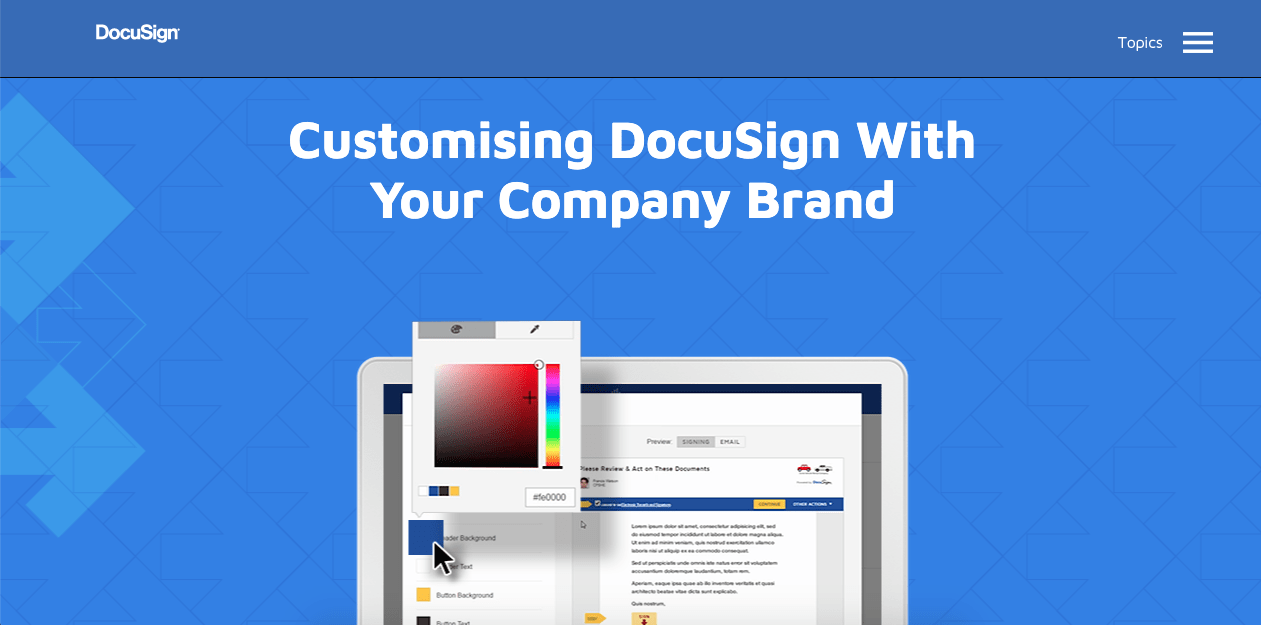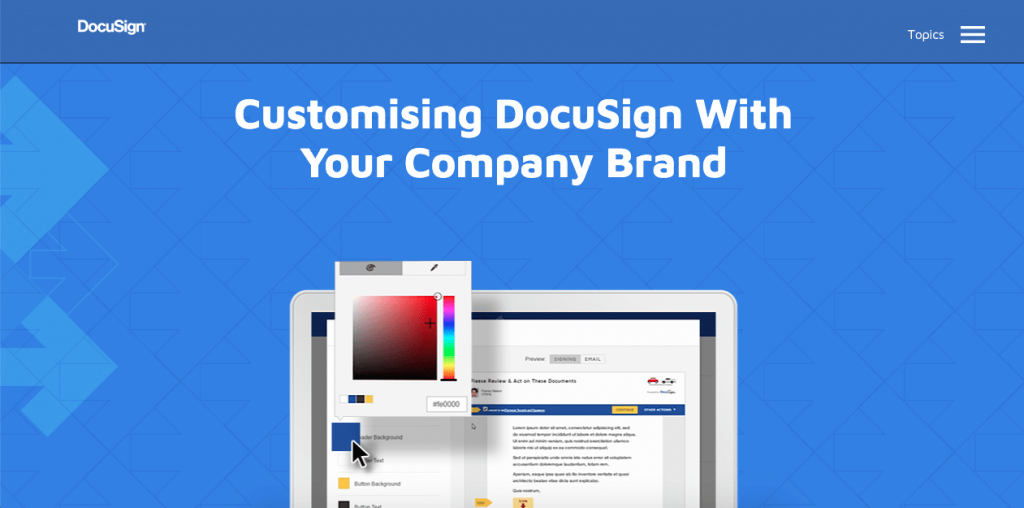 SignNow has a slight edge over DocuSign because they provide far more options for company branding. With SignNow, you can brand your platform, customize your e-signing invites, and add your branding to emails and messages.
Winner: SignNow
SignNow vs. Docusign – Which tool should YOU choose?
As you can see, although DocuSign and SignNow are very different platforms, both have unique advantages that give them an edge over the other. The final winner will depend on who you are and what you need from a platform.
SignNow for Small Businesses on a Budget
SignNow is a great option for anyone who needs a few documents signed online per month and doesn't require a lot of advanced options. It is easy to use with its intuitive UI and navigation.
At some pricing tiers, the cost is almost half what you'd end up paying with DocuSign, and its interface is so easy to use that you'll be customizing documents for online signing within minutes.
If you're on a budget and don't need many advanced features, SignNow is a good platform for you.
DocuSign for Medium and Large Companies
DocuSign is a powerful option if your company needs more than just a handful of documents signed regularly and you have the budget for more.
DocuSign can easily adapt to what you're already using with its multiple integrations and will give you a ton of value from your investment.
With DocuSign, you can also get a perfect customized pricing plan, and although harder to master, it allows you to do much more with your documents and signatures than SignNow.
Still looking for a perfect online signature solution? Try Signaturely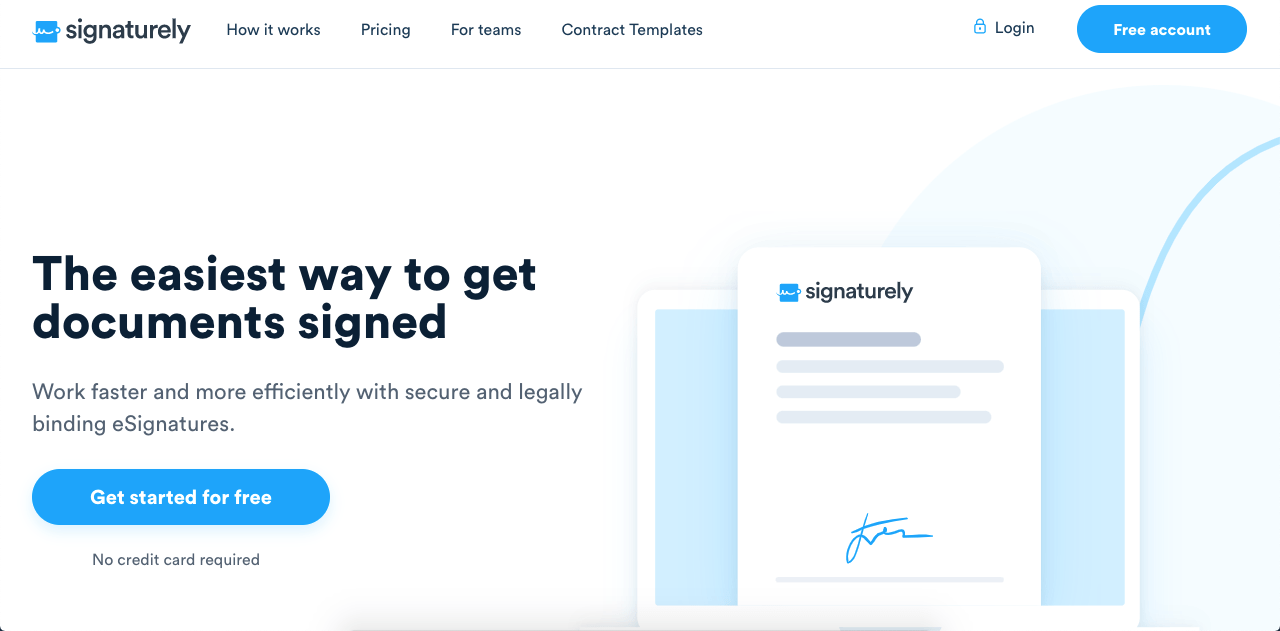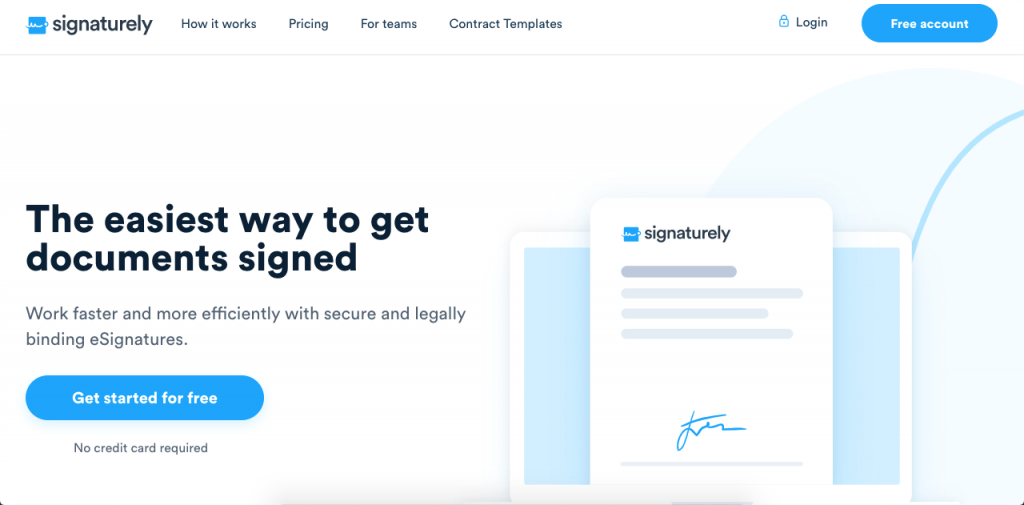 If you're after a platform that's easier to use than SignNow, while still cheaper and more powerful than DocuSign, you can't go wrong with Signaturely.
Unlike SignNow and DocuSign, Signaturely offers you a free-forever account with up to three signature requests per month, so you can start using it today. Your account seamlessly integrates with Google Drive, Dropbox, OneDrive, and Box, so you can download the documents you're already working with.
Need more signature requests?
Signaturely will give you unlimited signature requests for just $10 per month, allowing you to send as many documents as needed.
And, unlike SignNow, and at a lower price than DocuSign, Signaturely also gives you both unlimited signature requests and unlimited templates, which are just $15 per month. At this tier, you'll also get features for team management and custom template branding.
Signaturely makes it easy to create online documents.
Start by deciding if you'll be signing the document or not. In this section, you can also decide whether or not you need to send this document for bulk signing.
You can then title your document, import or create it using the editor, and choose your signers along with the message they'll receive with the document.
Signaturely also allows you to assign a signer order and review your document before you send it. That way, you'll ensure you've signed the document correctly and prevent any issues with it.
Once you send your document to be signed, Signaturely will guide your signers throughout the signature process and allow them to create their own e-signature if they don't have one.
Sign up for free to start using Signaturely today.
Frequently Asked Questions around SignNow and DocuSign
Here are the answers to questions you may still have:
What is SignNow?
SignNow is a cloud-based online signature platform that allows users and companies to sign legally binding documents online.
How much is SignNow?
SignNow starts at $8 per user per month for its most basic tier and $15 per user per month for its business-focused tier, which allows for custom branding.
How do you send a document in SignNow?
Open the platform and upload your document. Select where you'll need to add a signature field and use the drag-and-drop editor to place them. Finally, select your signers, add their email, and press "send" so they can receive the document to sign.
How much is DocuSign?
DocuSign starts at $10 per month for its Personal plan and $25 per user per month for its business-focused plan.
How to create a DocuSign template?
Go to the Templates page and click on "New Template." Type the name and description of the template. If you have one already, you can upload it from your computer or your online storage. Once you've uploaded your document, add your recipient roles and named recipients. You can import a list of recipients in bulk. Finally, define a standard message for your template, and save it.
How to set up DocuSign?
DocuSign allows you to start with a free trial. From there, you can upload the documents you'll be signing online and set up your templates. Finally, you can import all your contacts and set up your branding to start sending online signature requests.
SignNow vs. DocuSign: Conclusion
SignNow is a great tool for any business on a budget that can't afford to spend too long familiarizing its users with the platform and is looking for a simple, affordable way to request online signatures.
DocuSign is better for large companies that need to send multiple documents to signers regularly and are willing to pay more to integrate the platform into its tools and solutions and get more advanced signing options.
If you're looking for a more intuitive tool than SignNow, cheaper than DocuSign, and that you can use for free forever, you can't go wrong with Signaturely.