Signaturely is the easiest platform to get legally-binding online signatures. Read what our customers have to say to learn why individuals and companies worldwide trust and use Signaturely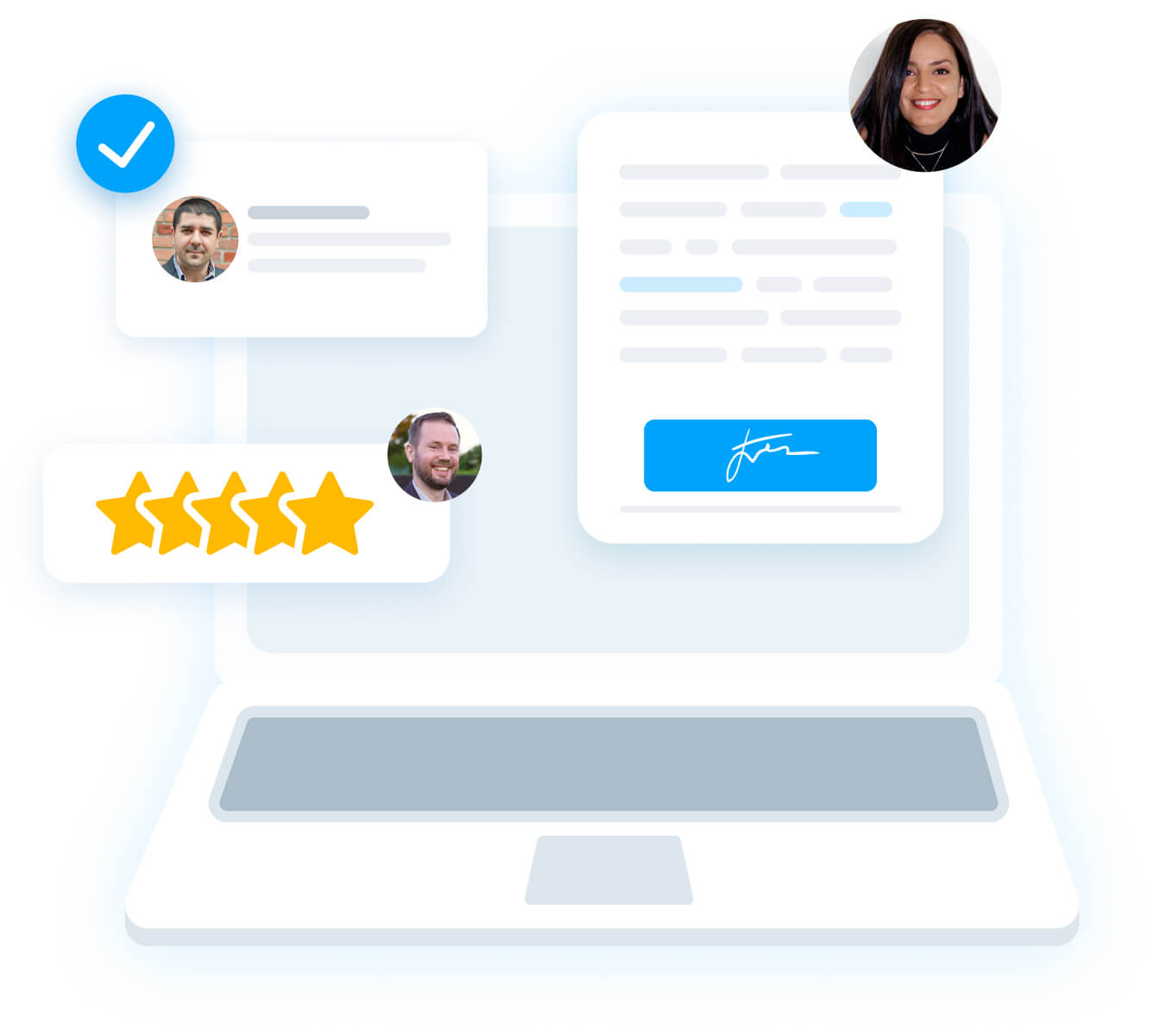 Tri-Country Regional Center for Education
Read What Our Customers Say About Signaturely
Want to know more about people's experiences? Here's how Signaturely has helped users and companies like yours, all around the world:

"It's as easy as choosing the right template, adding a signee, and sending the doc away. I usually get a signature in the next hour or so. It makes things reaaaaaally simple for me, my team, and my potential clients."

"It is one of the best value-for-the-money options available in the market. It makes getting e-signatures quick and simple."

"Game-changing, ridiculously simple easy to use and powerful solution at the same time. Signaturely has been super easy and quick, not just for me but for the person on the other side of the deal as well."

"The best alternative to DocuSign. I get the power of onboarding to customize the user experience, but some companies go way too over the top with it. Signaturely did not."

"Best tool in the remote working time. Signaturely solves our problem with freelancers effectively. It also helps in the case of NDA documents. Great work from developers."

"Userfriendly. It takes me less than 5 minutes to explore and I'm loving it already."

"Signaturely is absolutely fantastic!! The part that I really found incredibly valuable as a business owner was the contract templates! I like everything about it."

"Love the price, ease of use, implementation options - really everything! Honestly can not find a 'bad' about Signaturely."

"Everything about the app is so simple to use. Sign up process was fast and getting from your first contract to signature was really easy and painless."

"This is easily the best signature tool on the market. It's affordable, it is extremely simple. And most importantly it does its job absolutely flawlessly."

"The notifications are helpful in allowing me to know when all items have been completed and or when I need to follow up to get things finalized."

"The UX/UI of the tool makes it fun and easy to get signatures. I love that I can reorder the arrangement of who has to sign 1st, 2nd, 3rd, etc."

"With the recent online shift, in-person signatures are no longer practical and having a service that keeps track of online signatures coming in has been very helpful."

"Signaturely is very easy to use and it's quick to set up. I love the fact that I can get my documents that are stored on the cloud and enables me to sign them on the fly."

"Loved the design and ease of use of this software - no guessing."

"Very recommended. Excellent interface and amazing customer support It is simple and easy to use. Speed up the bureaucratic process."

" I own rentals some 300 miles from me. I need leases and other documents signed in a secure online system-and easy for tenants to use. I find this easy to use and so do my tenants."

"Clean UI, Easy to set up, quick learning curve, custom branding, not bogged down with unnecessary features. It does one thing and it does it very, very well."

"I really like how easy it is to upload a contract or a translation request form, send it to my clients and have it read and signed by them."

"Great tool with small quirks. In my opinion it's superior to competitors like Hellosign. Does exactly what you want it to do without bloat."

"Signaturely is changing the game! Easy access to signature and certification capabilities."

"I have been able to send design contracts with Signaturely for a lower cost than my previous service, and I still feel that it looks professional."

"Customer service responded very quickly and helped answer my questions. The website is easy to use and the document setup was a simple process."

"Great signature software. This software was very easy to use and the process to upload and add users was very quick."

"Love this software! Really great and easy to use, has saved me so much time! I am happy with the product 🙂 I don't have anything I would improve."
Start your free 7-day trial and get your documents signed right now!
400,000+ use Signaturely for easy electronic signatures!