Plant a tree with Signaturely
At Signaturely, we want to help the environment in more ways than one. That's why, besides giving everyone a chance to use digital signatures for free to save trees, we also collaborate with Eden Reforestation Projects to plant more trees. Here's why:
What is Eden Reforestation Projects and what are their objectives?
Eden Reforestation Projects is a non-profit organization looking to help the planet by planting more trees and empower impoverished villagers with fair wages to plant those trees.
They hire people in desperate need of work and teach them how to plant and take care of trees. This methodology helps not only the environment but the people who need help the most.
Their overall goal is to plant at least half a billion trees each year by 2025, employing tens of thousands of people in impoverished nations.
Unlike other non-profits, Eden Reforestation Projects keeps its overhead costs low, so they can use its revenue to plant trees and employ more people. Their management is so efficient that it has gained them a recognition as one of the most cost-effective reforestation projects on the planet.
By supporting Eden Reforestation Projects, you're aiding poor villagers and helping them to get shelter, food, medicine, and agricultural education, while they help the world one tree at a time.
Why is it important to plant trees?
Trees are vital for the success of our ecosystems. And it's not just about oxygen production, trees also help us with: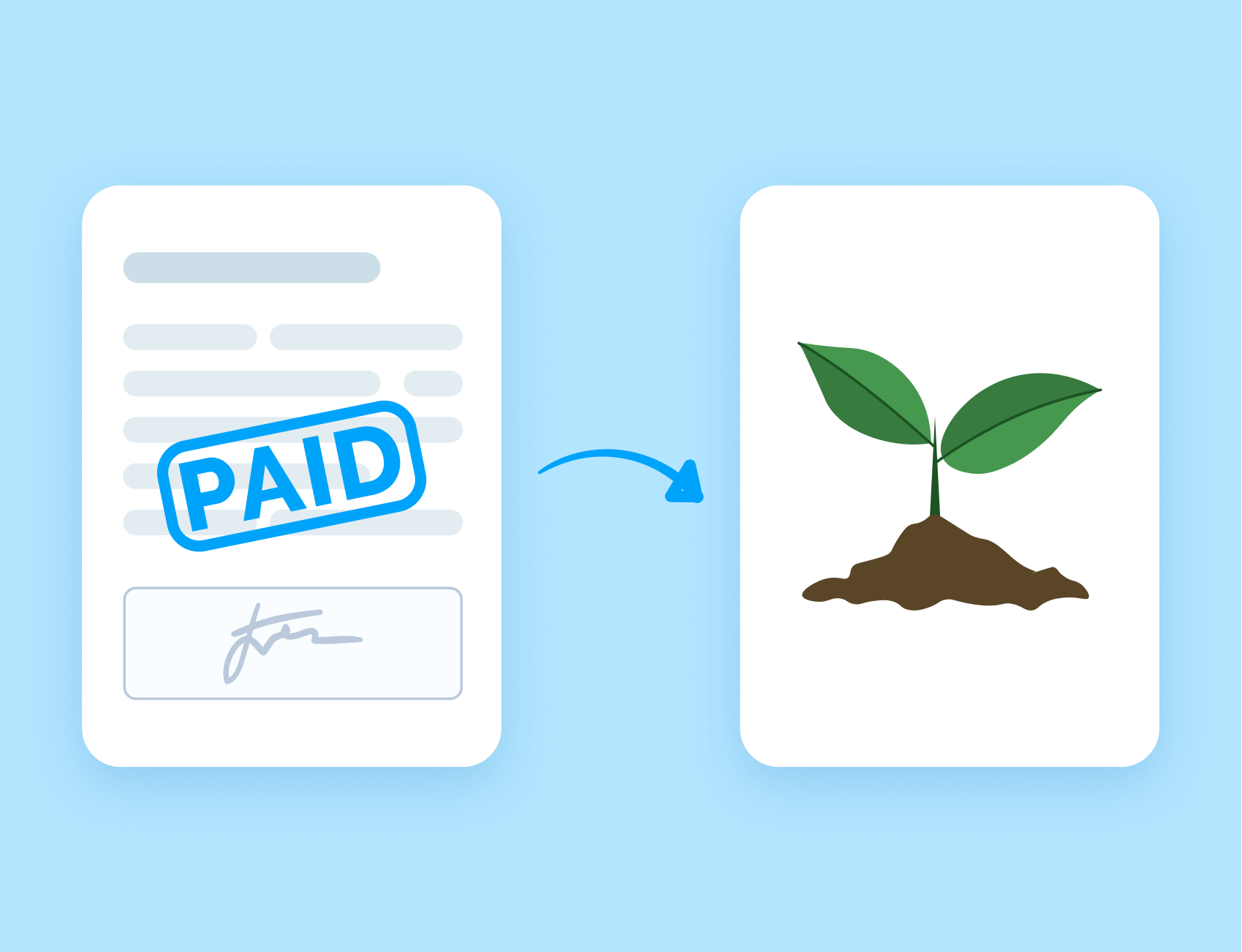 With every new paid license, you're not just getting premium access to our platform, you're now also planting one tree thanks to Eden Reforestation Projects.
With your help, we collaborate with Eden Reforestation Projects to help them in their mission to lift communities out of poverty, giving them fair wages and uniting them as a community, all while they not only plant trees, but take care of them too.
By employing them and educating them, we ensure the reforestation projects last, and the tree that you plant with your paid licence thrives for a long time.
Why do we believe in Eden Reforestation Projects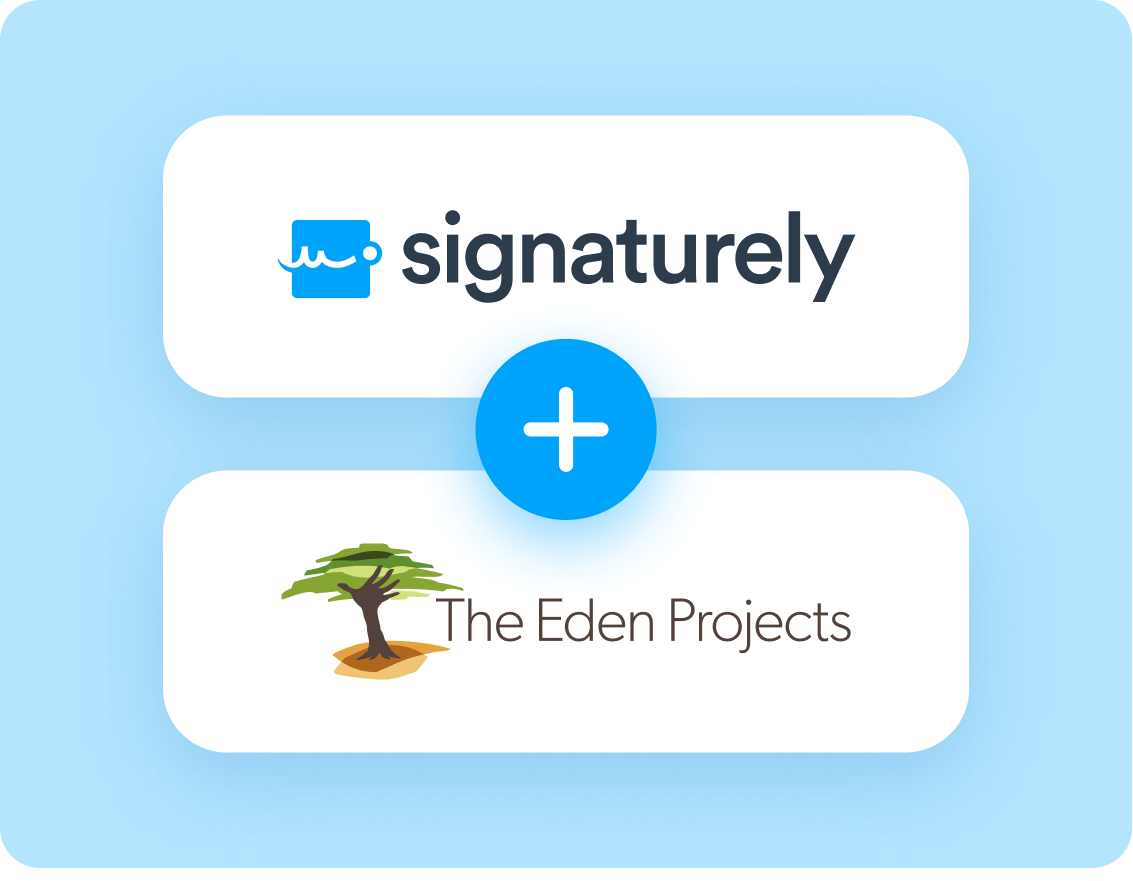 At Signaturely, we've always committed to being a green choice. That's why we give people the chance to go paperless and use an online signature platform completely for free.
However, we also believe in giving back. That's why we're partnering with Eden Reforestation Projects, which focuses both on giving back, and on protecting the environment.
With your help, we believe we can help Eden Reforestation Projects reach its goal of planting 500 million trees by 2025, giving work to people who need it, and making our world a better place.
Frequently Asked Questions
Here are the answers to questions you may have about our partnership with Eden Reforestation Projects
Eden Reforestation Projects has planted over 384 million trees across 228 project sites in 8 countries. Those project sites are in Ethiopia, Madagascar, Nepal, Haiti, Indonesia, Mozambique, Kenya, and Central America.
Eden Reforestation Projects plant trees to reduce poverty and improve the environment.
No, it does not impact your invoice. Our partnership with Eden Reforestation Projects doesn't affect what you pay, it's our donation to a great cause.
You can learn more about this non-profit by going to edenprojects.org.