Employment contracts, letters of agreement, rent agreements, and an unending list of other documents — one thing they all have in common is they require a signature to make them legally binding. With contactless and remote technologies becoming more important, knowing how to upload a signature digitally is important.
In today's world, where digital media is taking center stage and paper and printing are discouraged, knowing how to insert a digital signature above a document's signature line is quicker, more convenient, and more environmentally friendly.
Signaturely makes it super easy to use an image of your handwritten signature on various digital platforms. It's a quick, secure, and convenient method with built-in templates. Read on to find out more.
How to Upload A Signature Online
Signaturely's digital signature creator makes eSignatures simple. All you have to do is type or draw your signature as you would your handwritten signature and scan a picture of it onto your computer. You can use this picture whenever you have to fill in a signature line. There's no hassle — only easy steps to get a reusable signature. You will never need to worry again about how to sign documents in any format, whether it be Word, PDF, or Google Docs. Just access the Signaturely site to use the scanned picture easily.
#1. How to Upload a Signature to Google Docs
You don't have to fret over adding a reusable signature to Google Docs. Insert one with these simple steps:
Create Your Signature by Drawing or Typing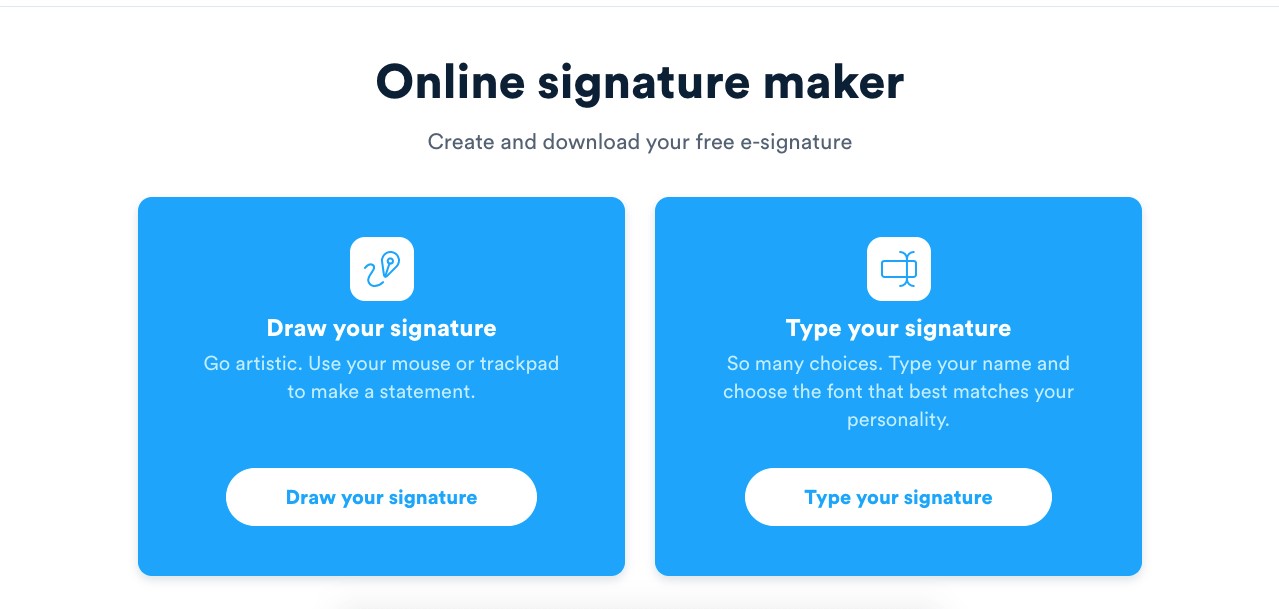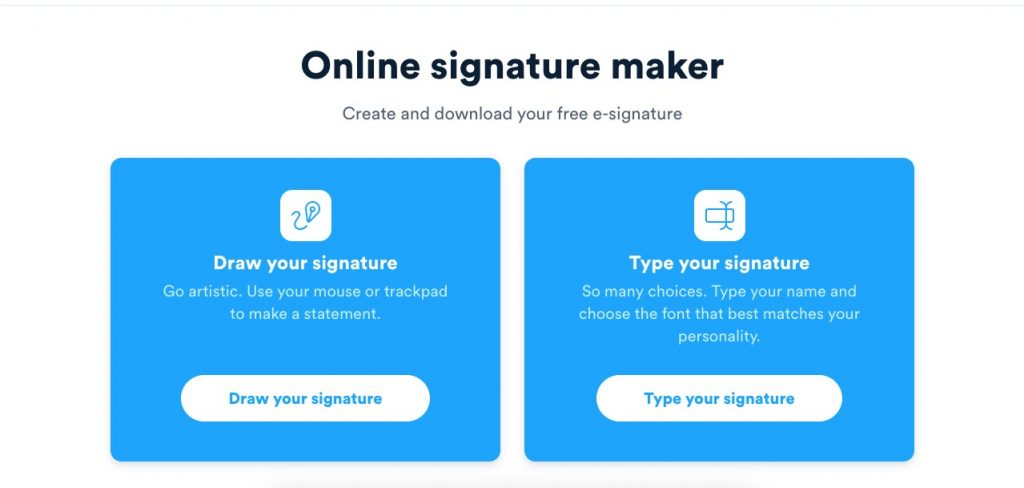 You can write with a mouse, stylus, or trackpad in the signature block if you have a complicated handwritten signature. Click "Draw Your Signature" from the menu to get started. Draw in the signature block with your chosen input device. If you make a mistake, delete the picture and start over until you're satisfied with your eSignature. You can adjust the stroke's thickness, angle, and color to suit your needs.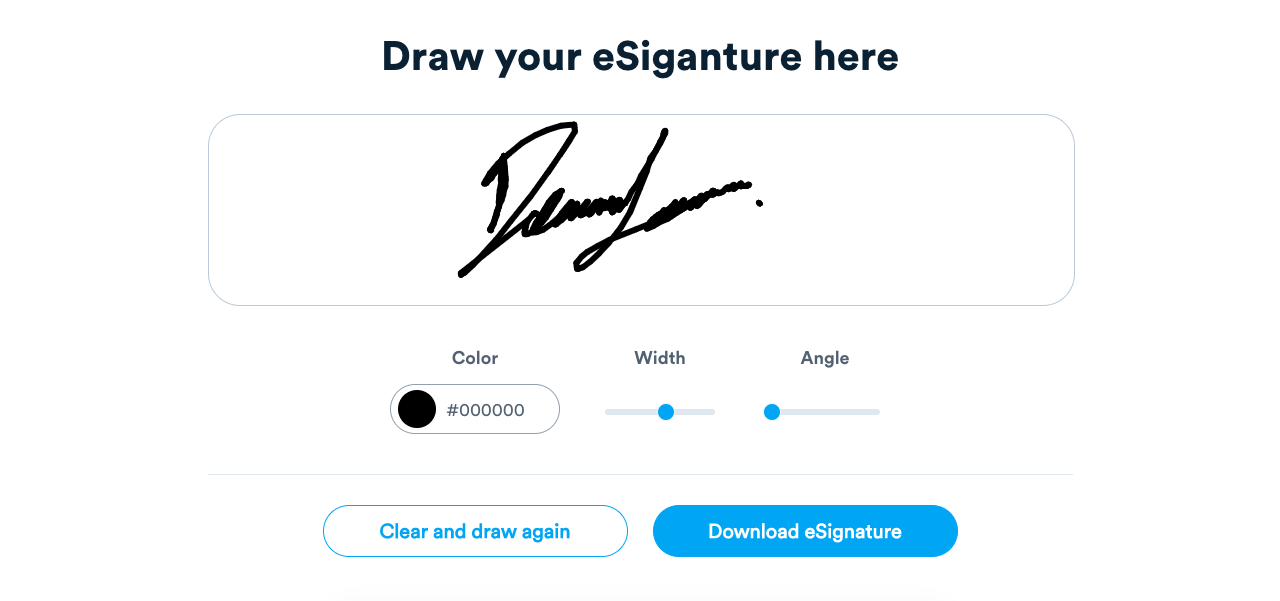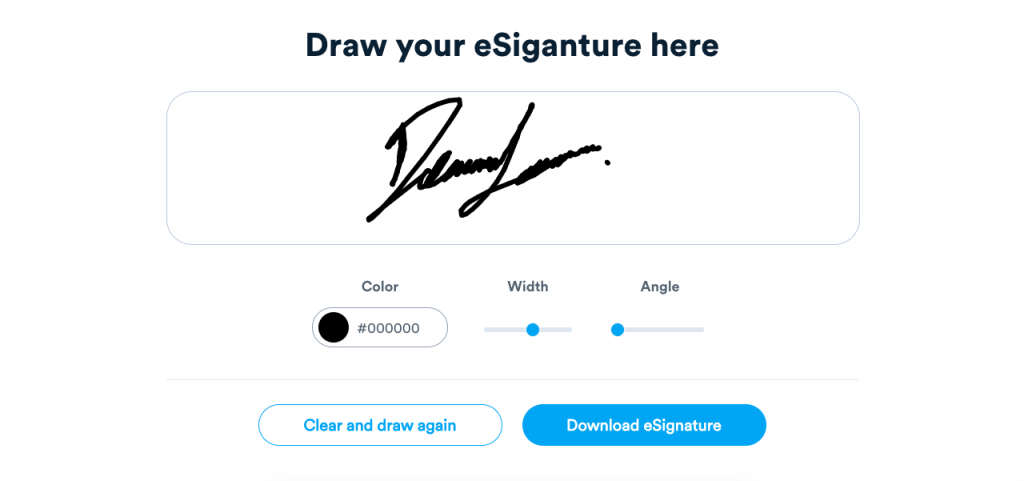 Once you're satisfied with the results of our Digital Signature Generator, click "Save" to store the picture as an image file. You can reuse this saved image file whenever you need a copy of your handwritten signature.
If you prefer to type it out, click on "Type your signature" from the menu to begin typing in the signature block. You can customize the color and choose from over 35 fonts to adjust the appearance. Once you have a signature image you like, click "Save" to store it as a picture format, such as a PNG file, for future use.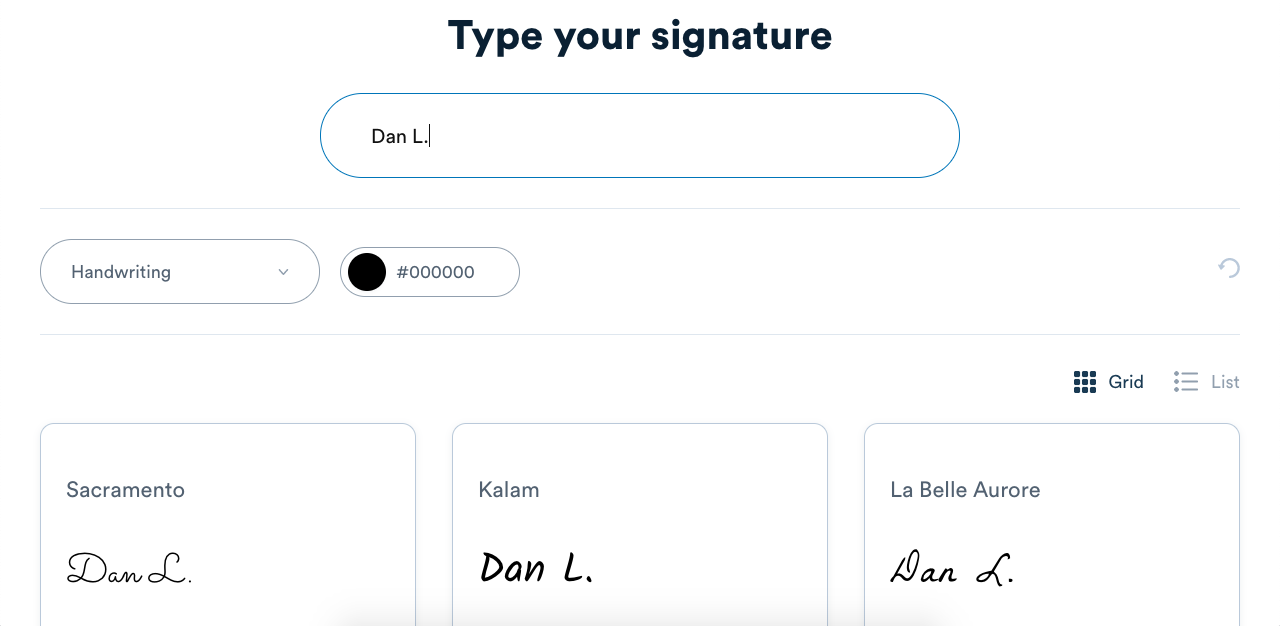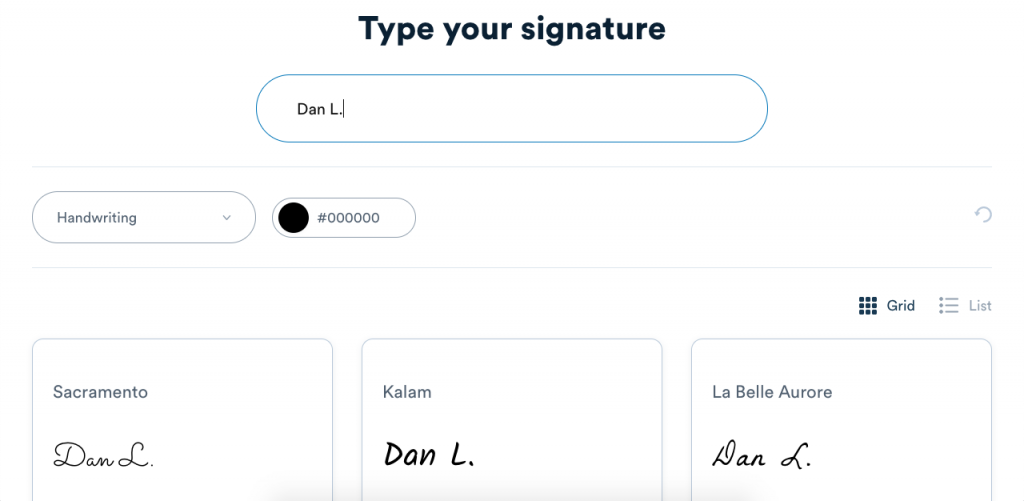 Choose Who Will Sign the Document

If you're routing a document, you can choose the number of people who need to sign off when uploading the document.
You can also tailor how it gets routed by specifying the order in which the document must be signed so the recipients will receive it in the proper order.
You can choose how many people will sign when uploading a document by ticking "Only Me" or "Me and Others" in the menu selection. You can also use this to adjust how it's distributed.
Working With Google Docs
Begin by preparing the message and title to the signatories receiving the document.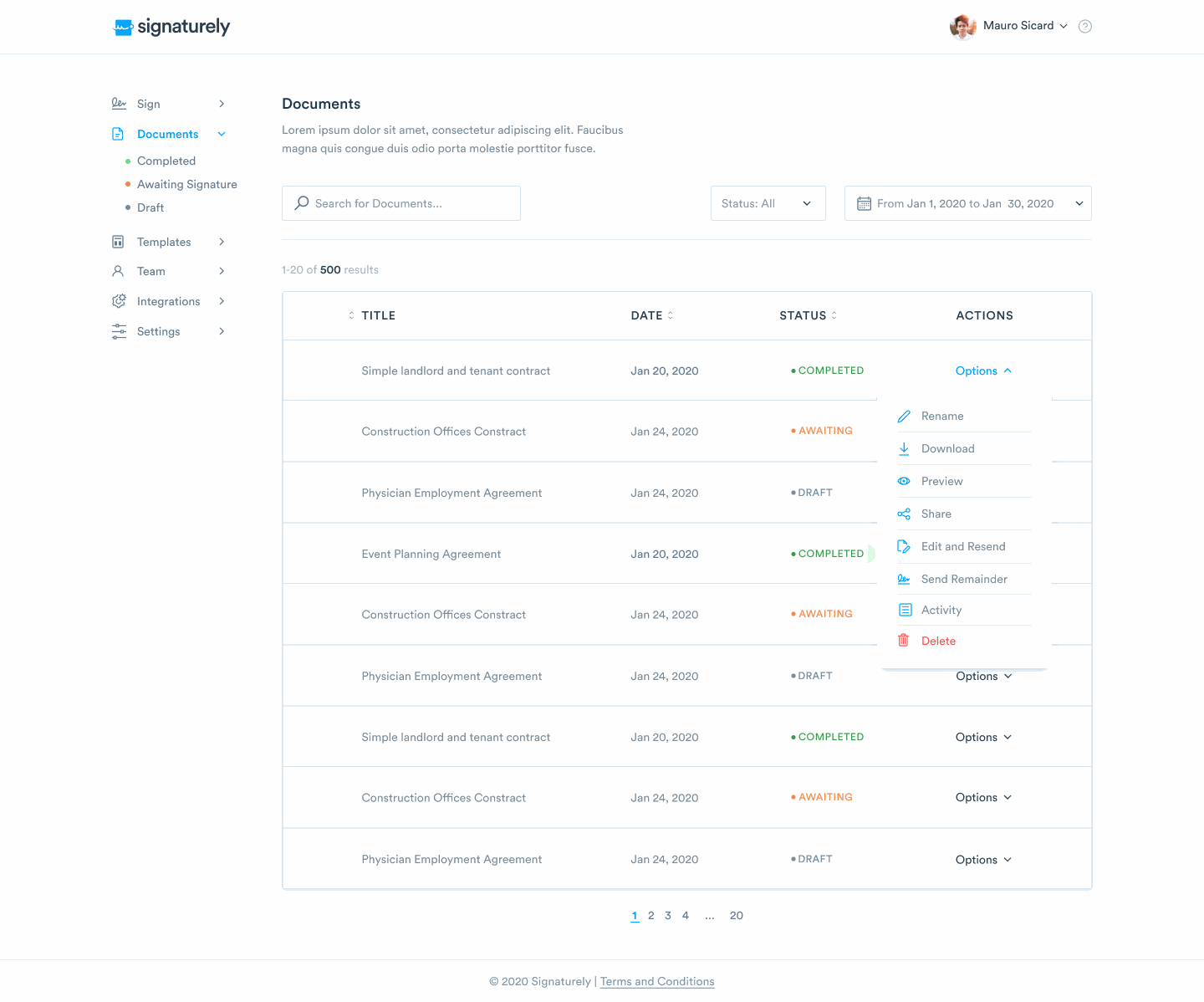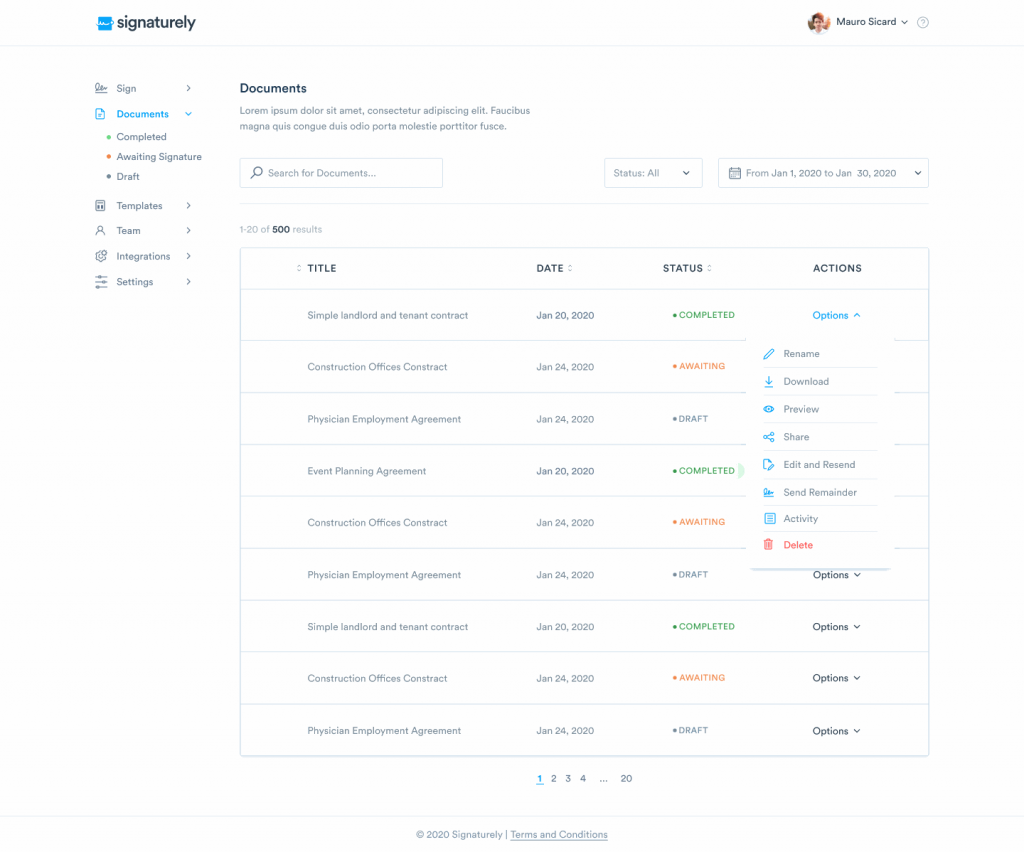 Visit the Signaturely site, and add your Google Doc to your account by selecting "Upload File" and clicking on "Google Drive." Once you add the chosen document, write the email recipients before clicking "Prepare Document."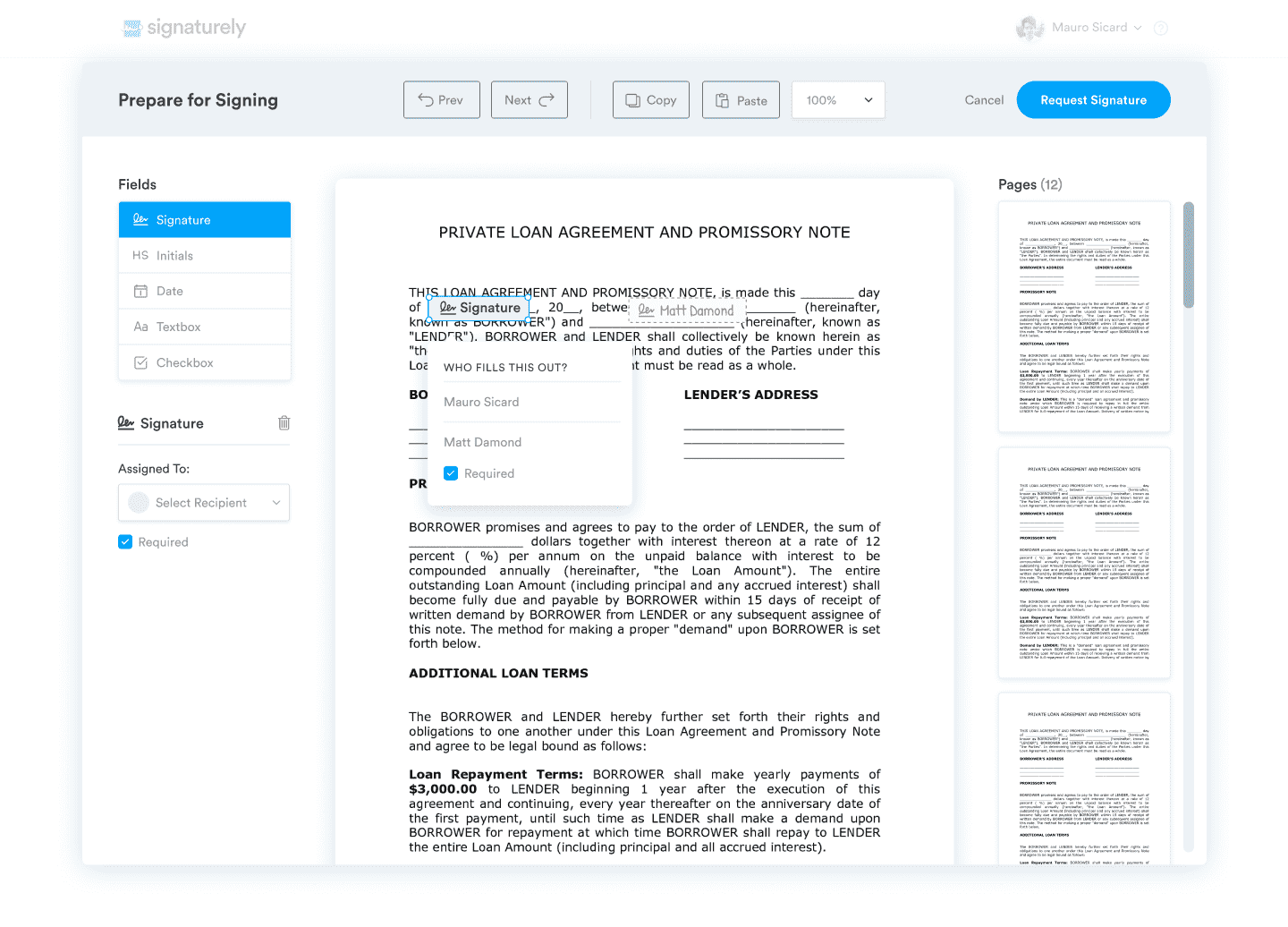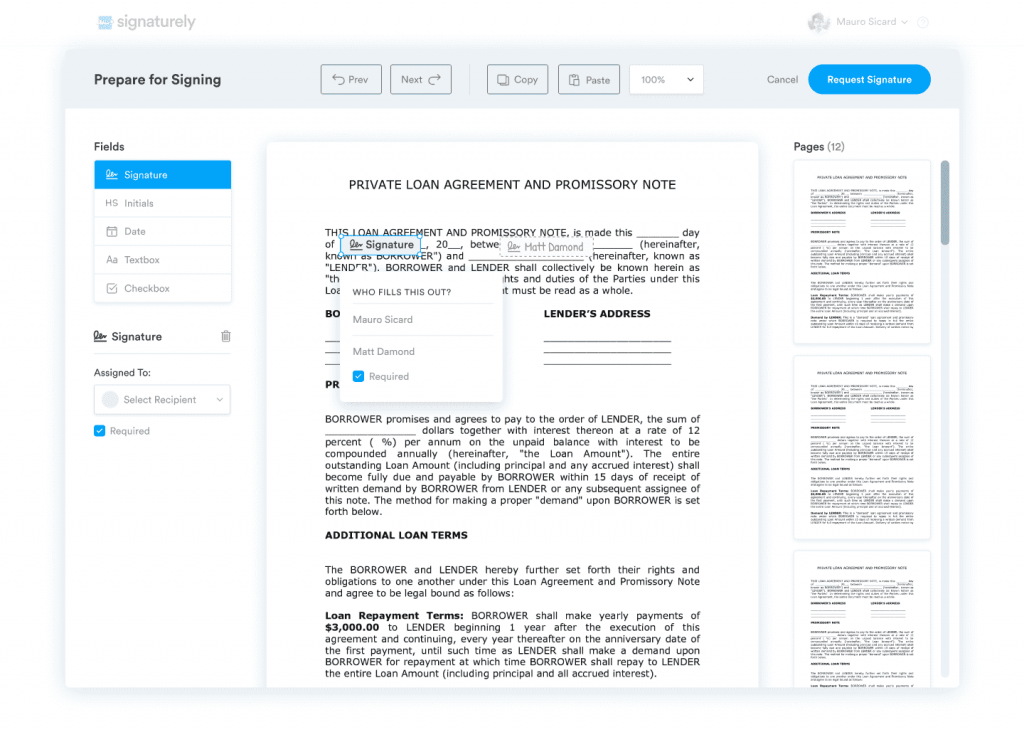 Select the field, box, and details you will need in the document, such as where the suggested signer box or signature line should be on the page and job titles. To place a signature line, click on the "Insert" tab, then click on Signature Line. You can place it above the job title. You can choose to assign unique fields for every approver.
Lastly, save the document and head over to the document overview to review it.
Send Your Google Doc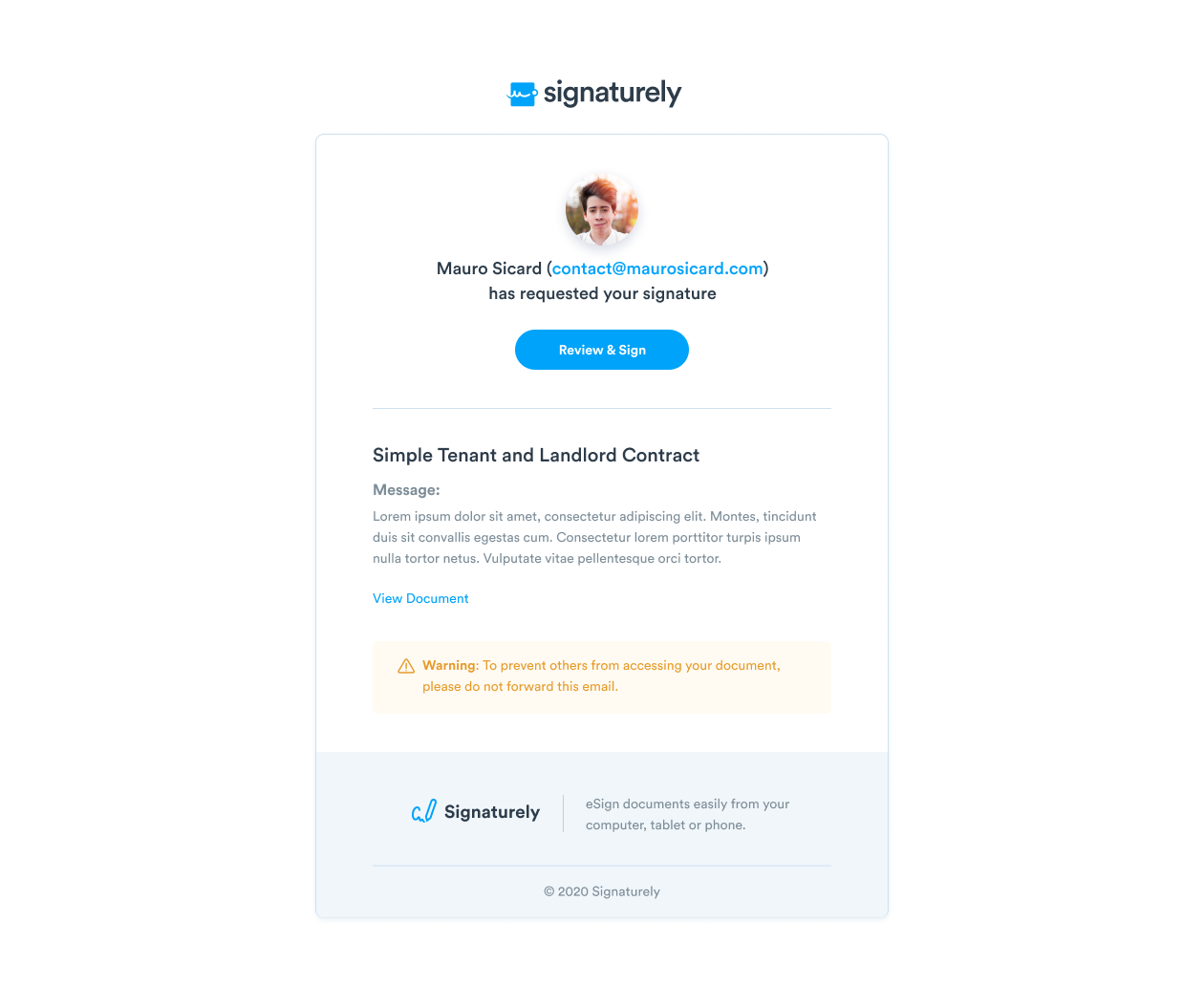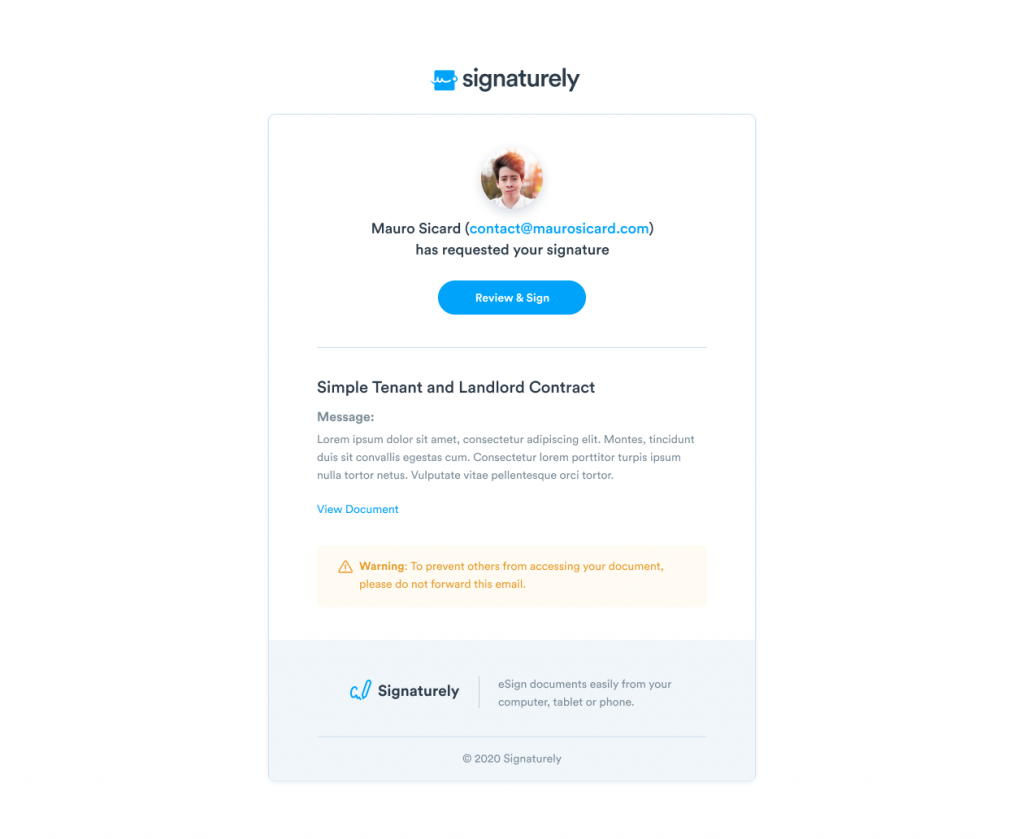 Once you send your document, each of your signatories will receive a request to "Review & Sign" it in their inbox. Signaturely will help them fill out their signature line on the page before sending it to the next party.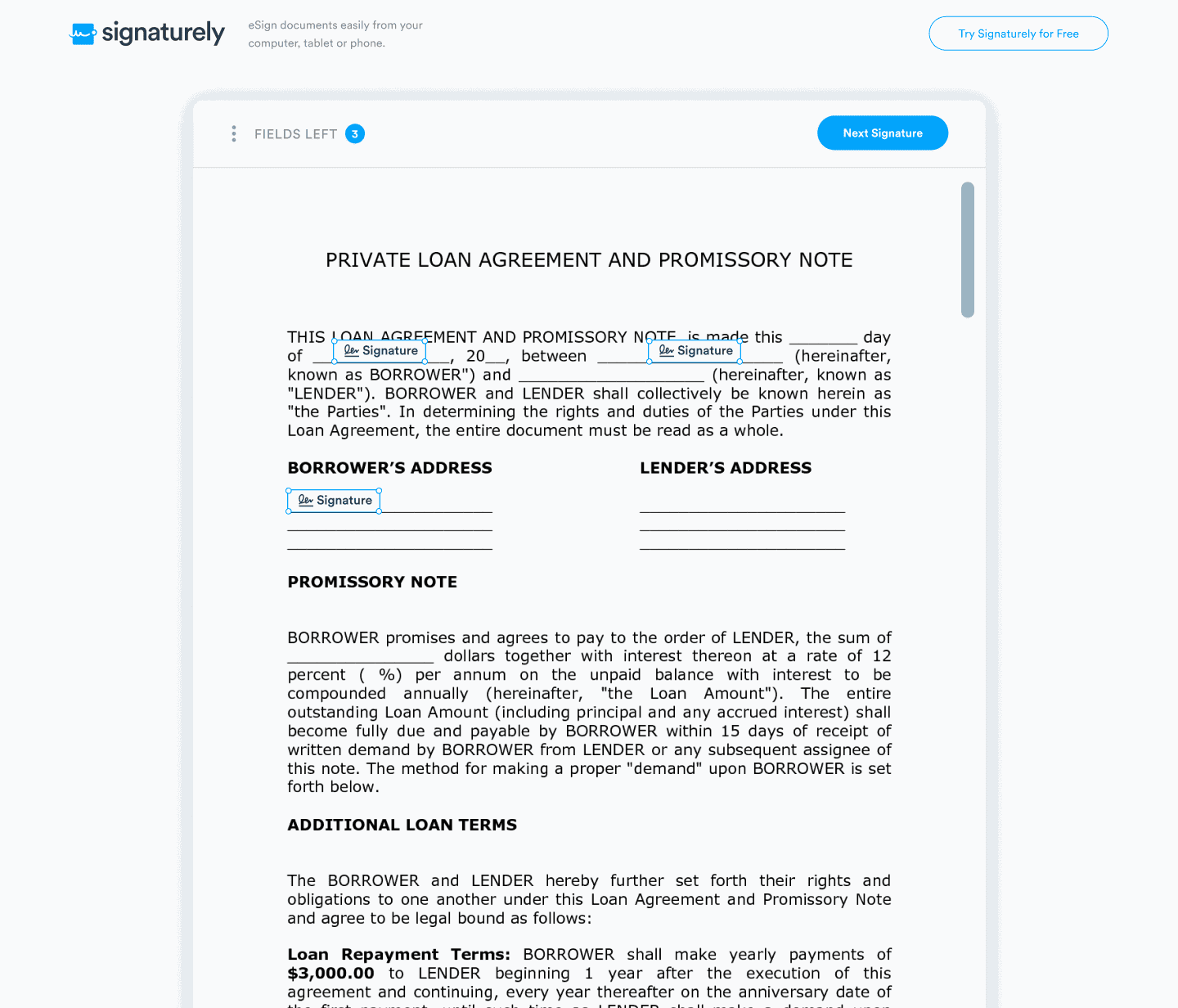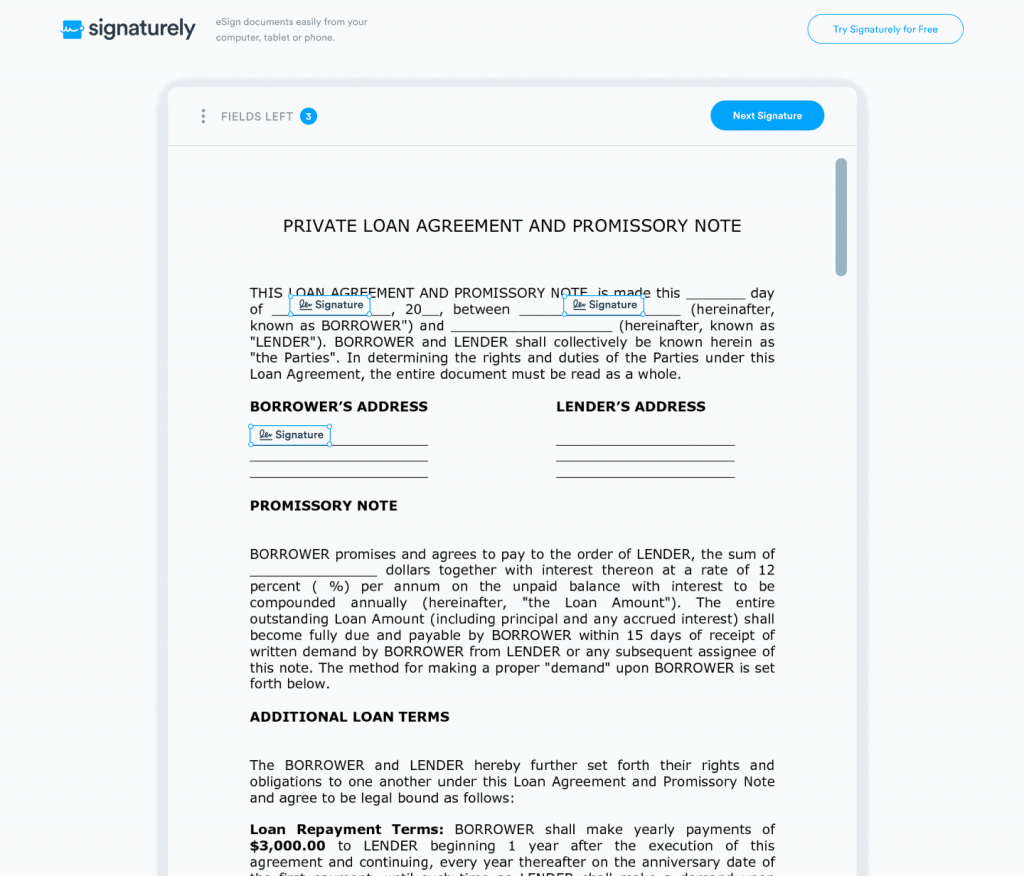 Reviewed and approved Documents will automatically have a legal backup created so you can refer to them in the future.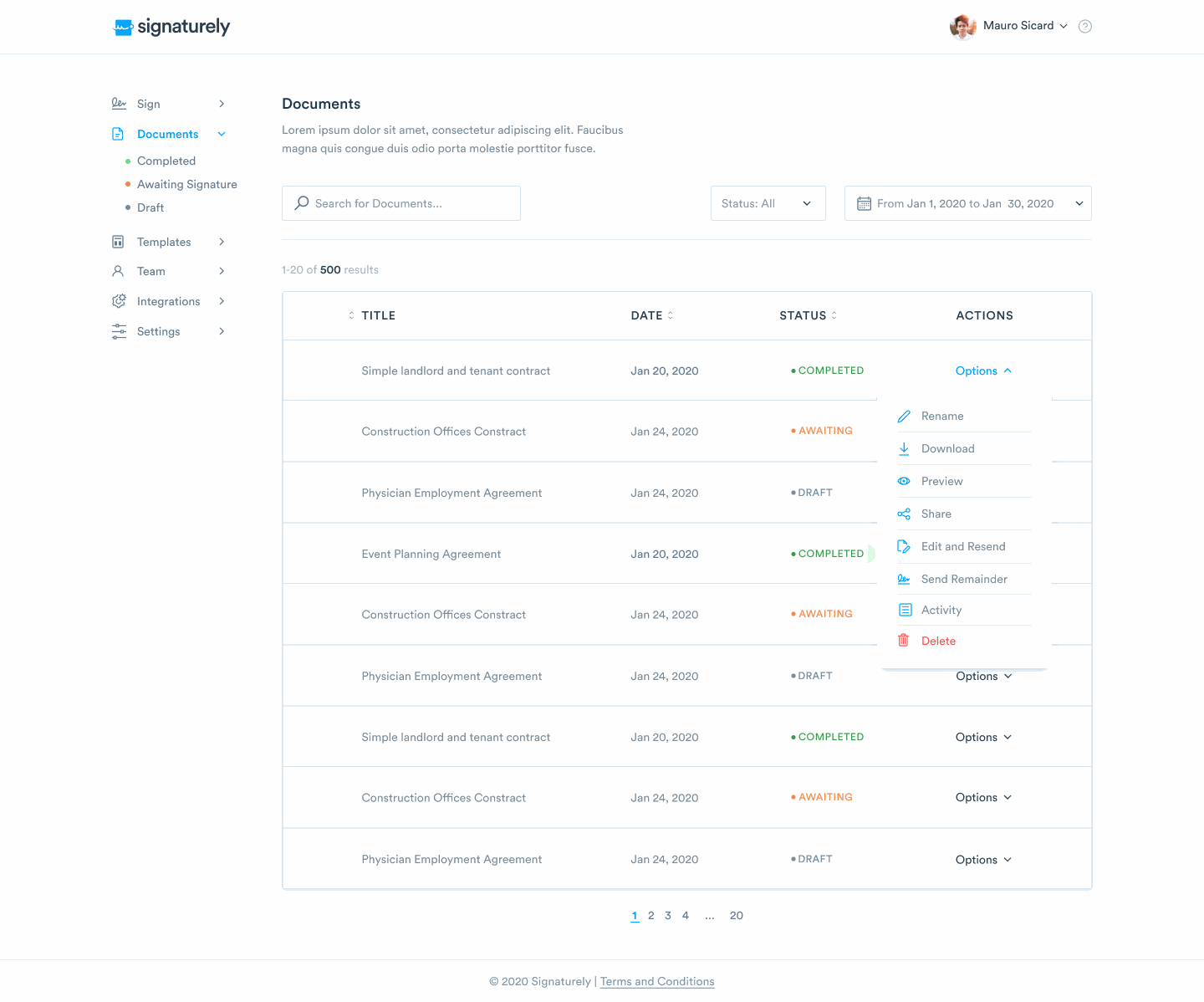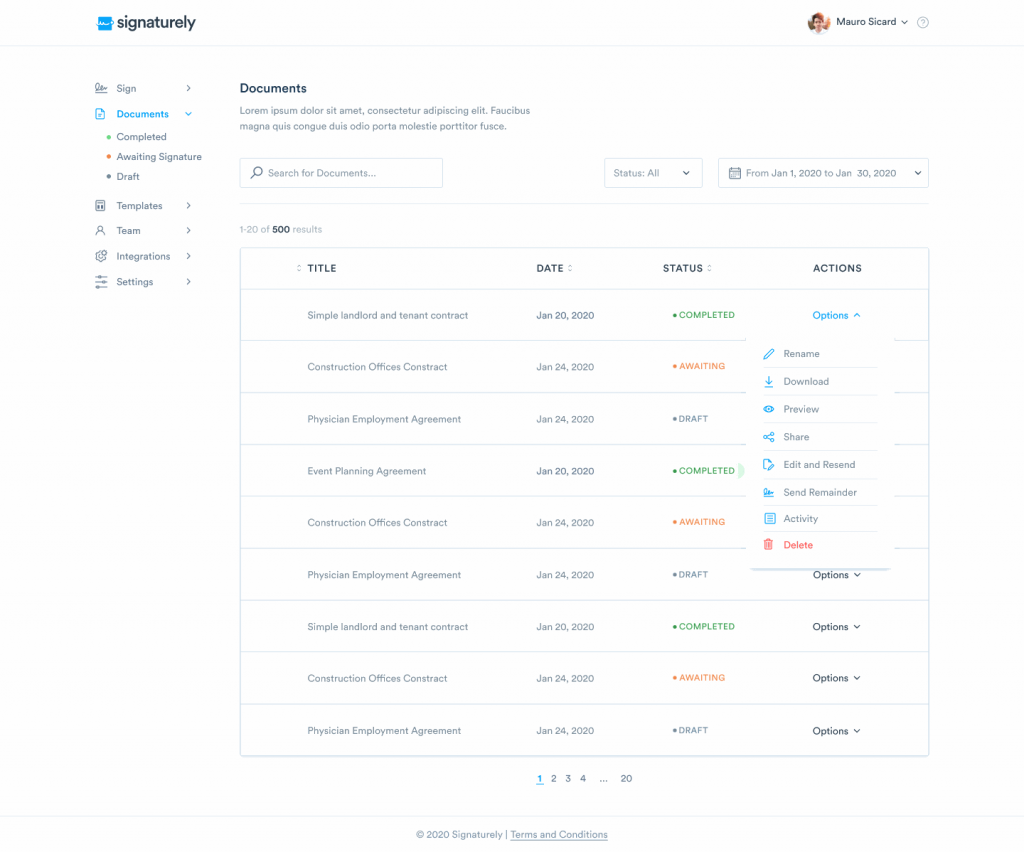 #2. How to Upload a Signature to Word
If you need to insert an image of your signature into Word documents, here's what you should do:
Open your Signaturely Account
You can use Signaturely to sign Microsoft Word Documents too. It is a quick and fast method that takes less than five minutes. Simply use your account on the site to create and save your online signature in picture format.
Select Who Will Be Signing the Word Document
Choose between "Only Me," "Me & Others," and "Only Others," depending on whose signatures are required on the Word doc. Signaturely will customize how the email will be sent and approved based on your selected option.

Fill In the Title and Details of Your Document
Write the title and details of your document. This is visible to the email recipients.
Upload Your Document
Drop your Word file into Signaturely's window, or browse your computer for the Word document to be uploaded. Select the correct file.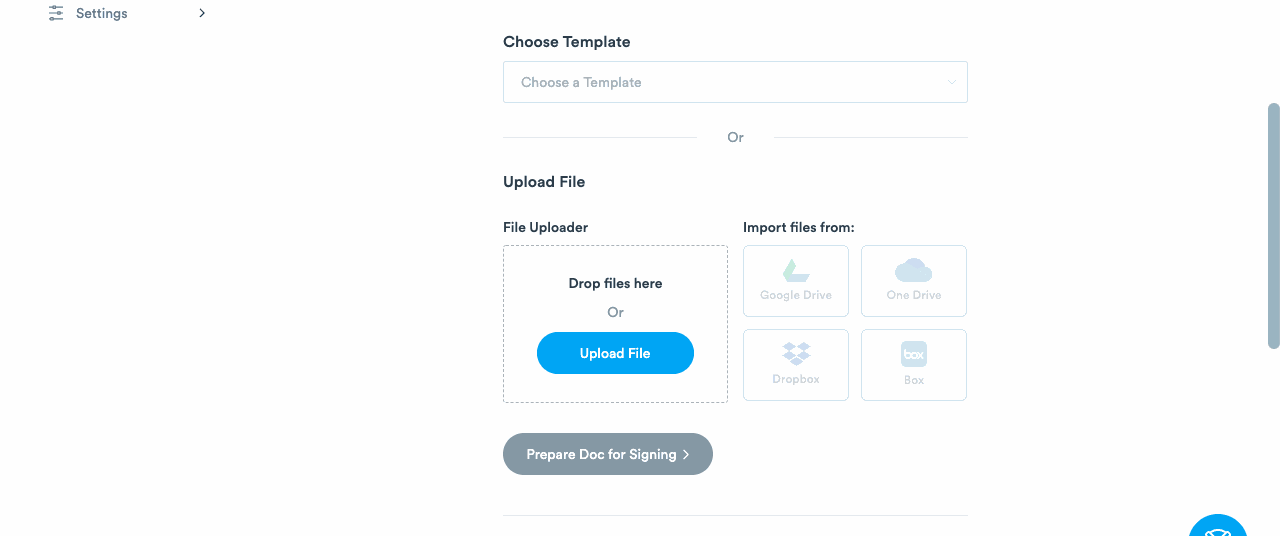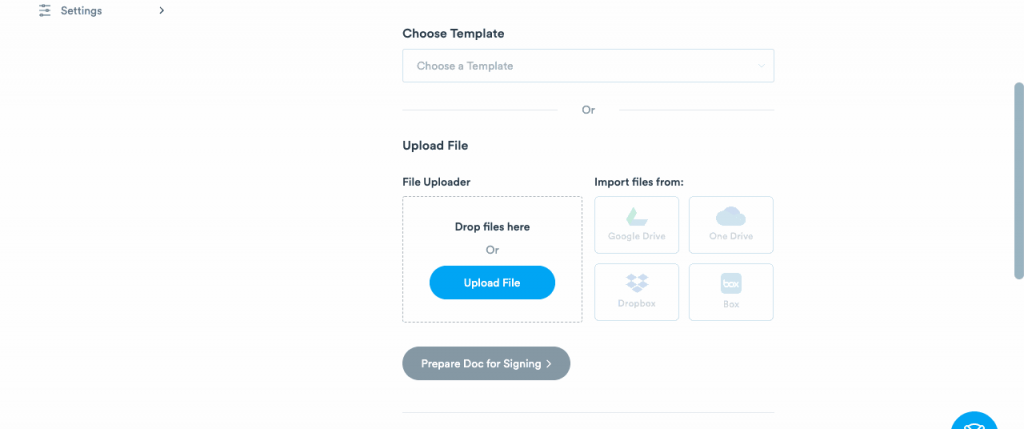 Add Your Signatories
Fill in the email addresses of the signatories and the order in which they should receive the Word document. If you have chosen to send it in a particular order, the Word document will automatically be sent in that order. Send it, and you're done.
It's that simple. Using Signaturely is much faster than scanning signatures manually. It even offers advanced features, allowing you to create and use a digital signature in many ways and for different approval workflows.
Tracking Your Document
Once your document has been sent to a recipient, Signaturely will take care of gently reminding the recipients of the document's approval.
Why You Should Use Signaturely Instead of MS Word for Signing
MS Word has a built-in digital signature feature you can edit with the "Picture Format" tab. You can set one up in Word by going to the "Insert" tab, then "Signature Line," then clicking on "Microsoft Signature Line." When the "Signature Setup" box opens, you can proceed with setting it up and editing it with the "Picture Format" tab.
Click "Crop" to edit out excess white areas. If you already have a signature and need to insert it, put your cursor where the signature needs to be, go to the "Insert" tab, then "Text," "Signature List," and "Microsoft Signature Line."
Why is Signaturely better? It was designed specifically for the review and approval process of documents. It automates many sign-off processes and lets you keep tabs on who has and hasn't signed, making signing and secure distribution of files a breeze. Unlike Signaturely, Word documents must be downloaded and redistributed for each approver, and you cannot route a file in a given order.
#3. How to Upload A Signature to PDF
Using Signaturely with a PDF is easy. Just follow this quick guide:
Select and Upload Your PDF
Begin by uploading your PDF to your Signaturely Account. You can drag and drop your file into the box or look through the files on your computer to upload your PDF.
Get Your PDF Signed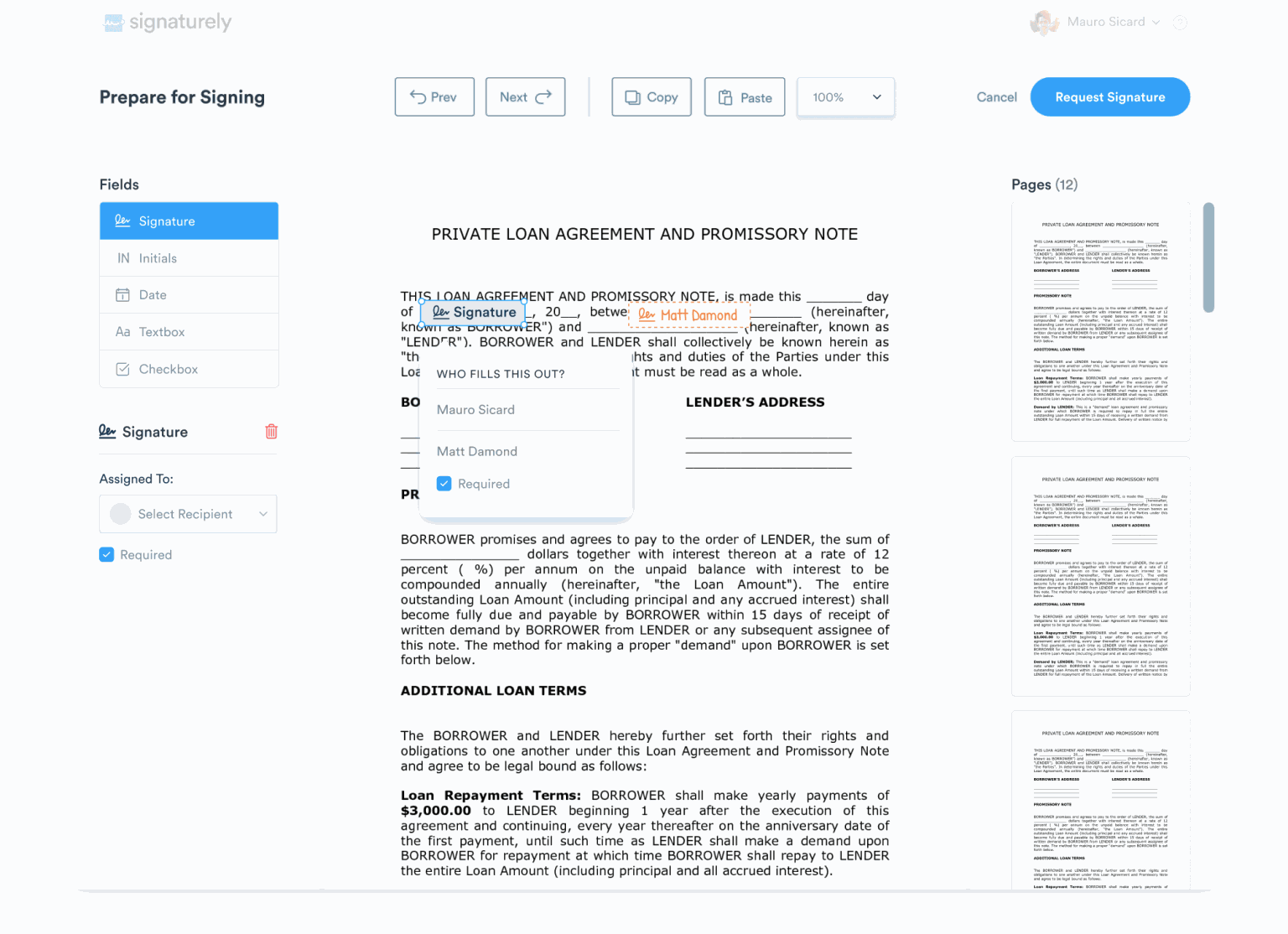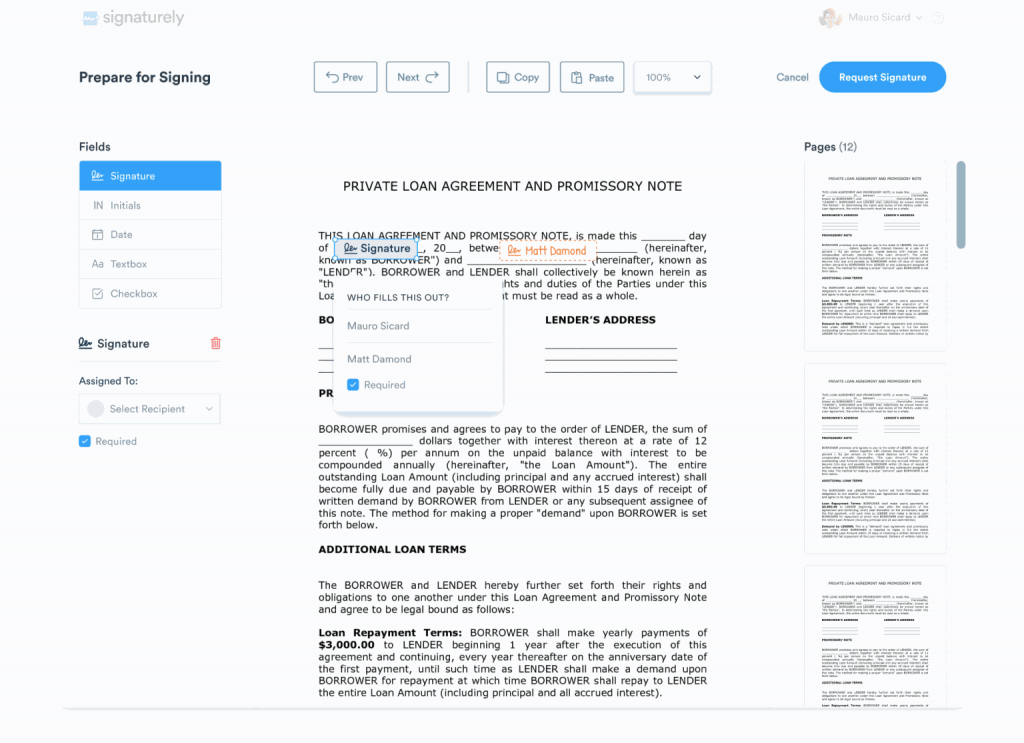 Click "Insert" to place the picture of your signature and select the email addresses you wish to send the document. They will receive it in order of the list you have selected. If they do not have a signature image, Signaturely will provide them with clear instructions on inserting signatures using the digital signature creator.
Track Signatures Added to Your PDF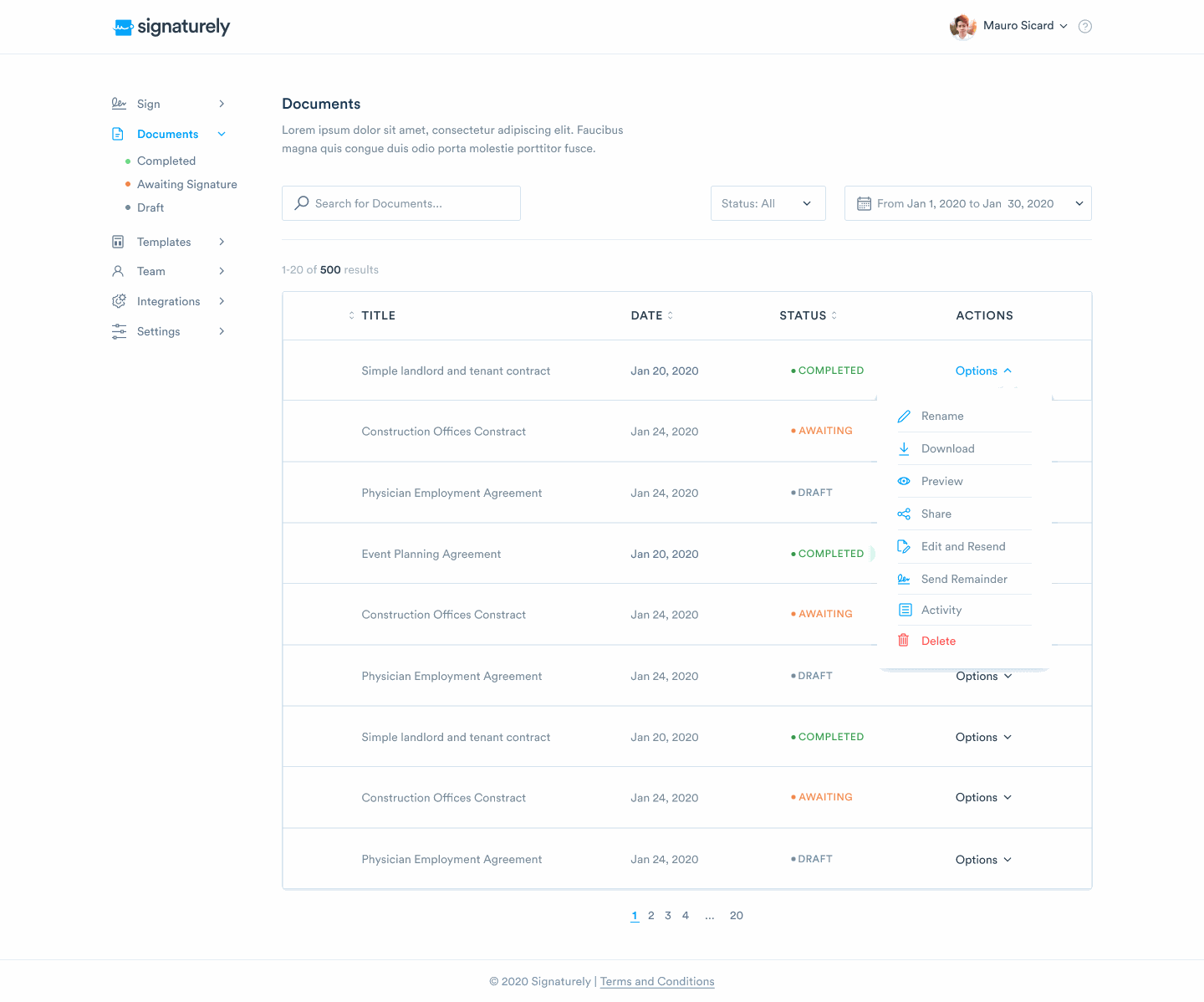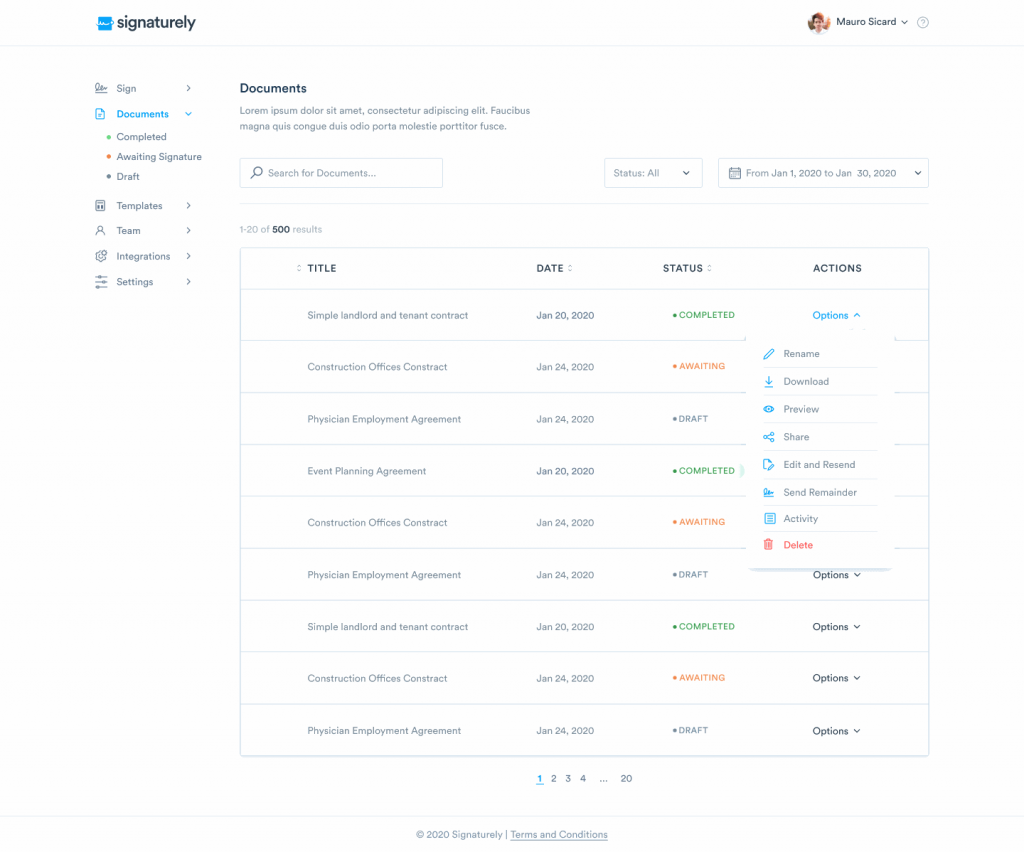 Signaturely helps you track who has signed and has yet to do so. Pending approvers will receive reminders based on the PDF document's signature lines. 
FAQ on Uploading Signatures
Whether you need to sign your document immediately or prefer to create and save a copy on your computer for later use, you can always count on Signaturely to get the approvals you need. In today's more-screen-and-less-paper trend, this is of great value.
To provide you with additional assistance, here are the answer to some of the most commonly asked questions we receive
How can I upload a signature online?
You can insert signatures in any document format using a digital signature creator. Many tools and mobile apps available on the Internet allow you to do this. It usually involves a straightforward process of preparing the document, signing on the signature line above the suggested signer's title box, and sending it to those who need to sign along with you.
What is the best signature upload software?
Insert signatures quickly, securely, and conveniently with Signaturely — the best software for electronic approvals. It lets you create a digital image of your signature easily and in multiple ways since you can draw it on your screen using a mouse, trackpad, or stylus. You can also type it out and edit it by selecting an appropriate font and color and resizing it according to your needs. It is compatible with Word and PDF — two of the most commonly used software for written documents and contracts.
How can I upload a signature to a PDF?
You can select images to insert as signatures in PDFs using any digital signature creator. However, Signaturely is the best digital signature creator on the internet, flexibly allowing you to sign documents in numerous formats. Just click "Insert" where your signature is needed. To create an image file, type or write it out as described in the previous section.
How to upload a Signature: Conclusion
A digital signature is necessary in today's world if you need to sign multiple files or manage approvals. Manually scanned signatures aren't the fastest nor most efficient choice. 
No more searching through your gallery box for the right image. Signaturely lets you create signatures and use them quickly and securely. It is an easy-to-use platform that allows you to keep tabs on approvals, ensuring there are no delays. You can try out the features with the free version and upgrade to the paid version if you want to keep using it. Create a free account by visiting Signaturely.