Signing documents online is much better than signing them traditionally, using pen and paper. Here's why. By using electronic signatures, we're more secure since we can trace the information about who signed the document and when and where it was signed. This isn't as easy to do when signing paper documents. Here's how to sign a Word document without printing it.
Signing documents online is more convenient since we don't have to mail documents to signees or wait for our papers to come — we can finish the process instantly! Signing contracts online saves money on printing and shipping costs and help protect the planet.
Now that you know why you should switch to signing documents online let's discuss how you can do it.
4 Easy Ways to Sign a Word Document Without Printing It
Signing your documents has never been easier. We'll provide four easy ways to add signatures without printing your Word documents.
Signaturely
If you're looking for the most reliable document-signing software on the market, Signaturely is the best choice.
This tool can help you sign Word documents in a few simple steps and make you forget you once used a pen and paper. What's more, you don't have to spend a dime to try it out — you can sign up for a free trial version.
To sign your documents digitally, you must go to Signaturely's website and log in to (or create) an account. 
Based on your needs, you'll pick one of three possible choices: sign a document yourself, sign it with others, or have other people sign it.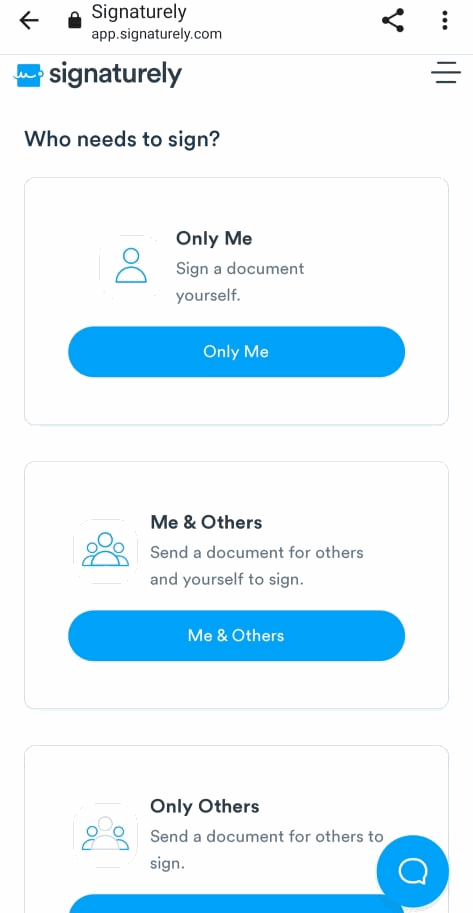 The next thing you'll want to do is upload a document you need to sign, either from your device or from Google Drive, One Drive, Box, or Dropbox.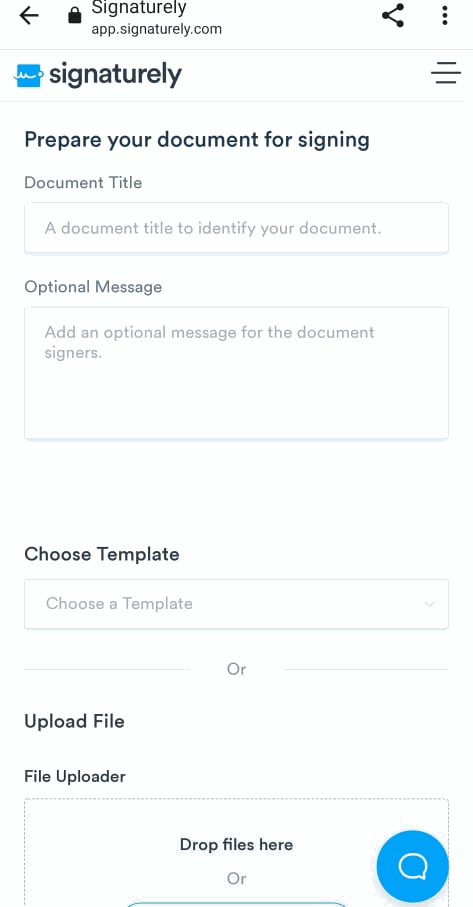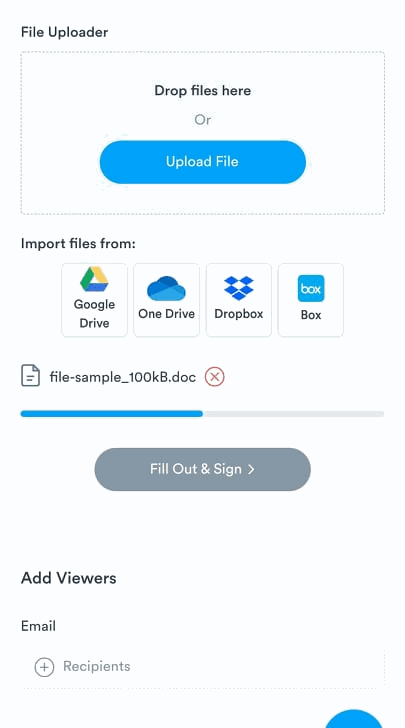 Once you have uploaded your Word document, you'll see the "Sign" option in the upper left corner. By tapping on it, you can create a digital signature either by drawing it, uploading a photo of it, or choosing typed letters.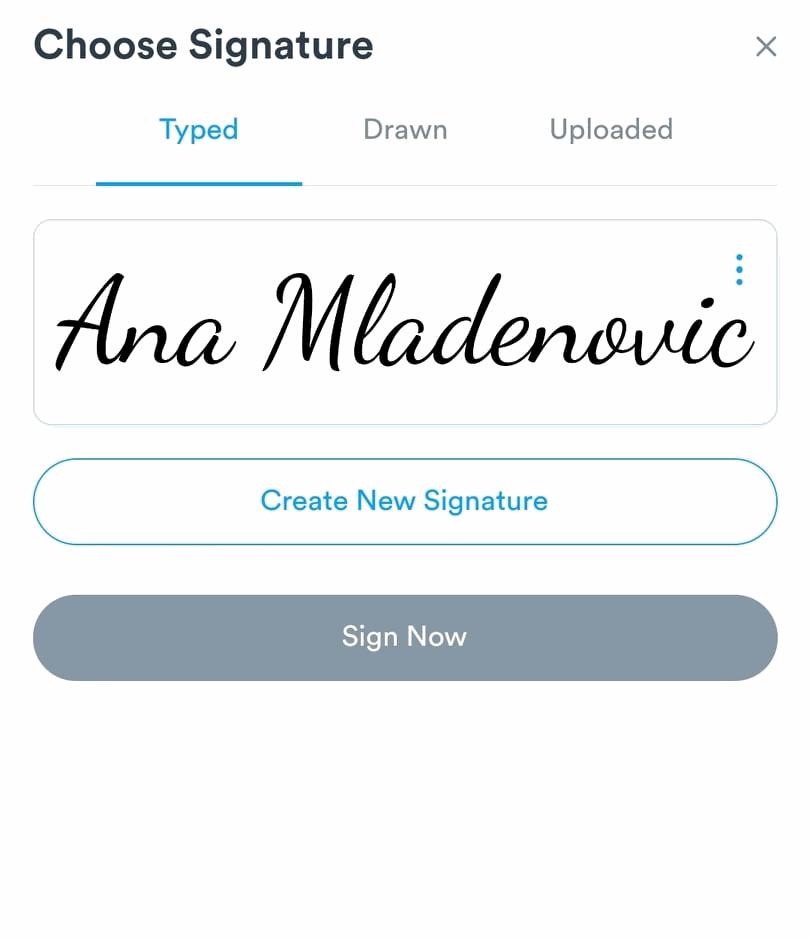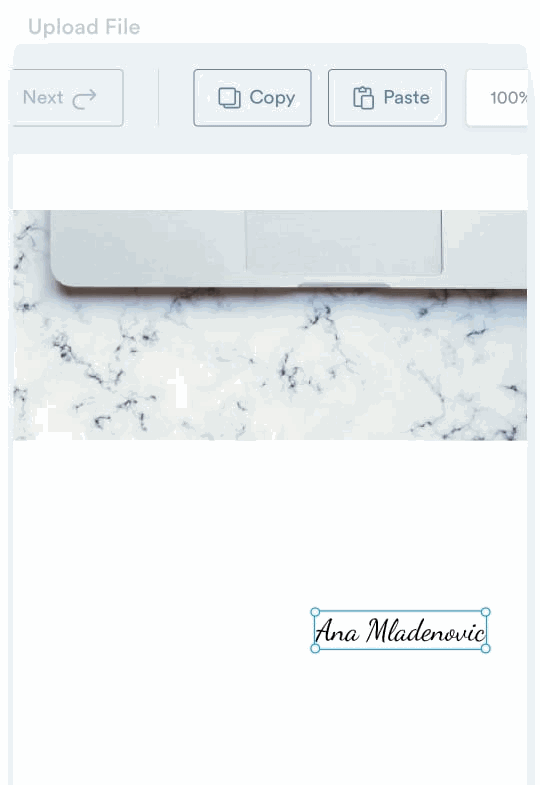 To place a signature, tap anywhere in the doc, then press the "Sign" button. To complete the process, click the "Send" button, and a copy of your signature will be sent to your email.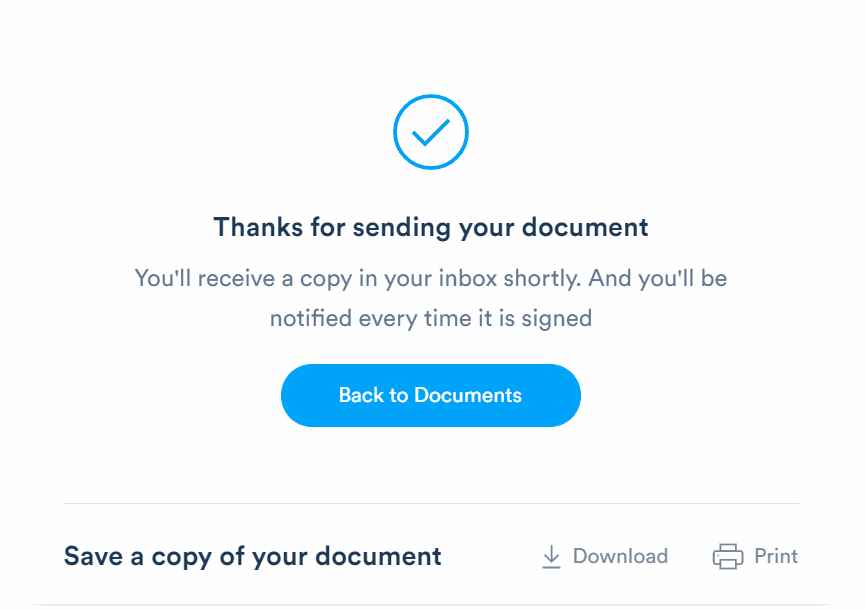 Inserting a signature line in Word
Inserting a signature line in Word is another easy way to sign your documents electronically. All you have to do is go to the Word document you want to sign and decide where to place your signature.
Then go to the upper left corner, find the Insert tab, and click on it. Click on the Signature Line option, then click Microsoft Office Signature Line. Type a name in the Signature Setup box, and click OK. After you do this, the signature line will appear in your document.


Uploading your signature as an image
Another way to place a signature in your Word document is to upload an image of your handwritten signature. To do this, you need to open a Word document and click on the section on which you want to place your signature. 
Then go to the Insert tab, and click on the Image option. You can then browse your device's images and find a picture of your signature to place within the document.
Adding a digital signature
By adding a digital signature through the Word app, you can avoid printing your documents. To do this, you'll need to insert a signature line as we described.
Then, you'll have to install a security certificate. If you don't have one, you can get one from GlobalSign, which is Microsoft's partner. You can also create your own digital certificate using the "SelfCert" tool in your Microsoft Office installation folder.
Search for "SelfCert.exe" in your Office installation folder, and open it by double-clicking on it. Find the "Your Certificate Name" box, and type the name of your security certificate. To complete the process, press "OK."
After successfully installing your digital certificate, open a Word document and double-click on the signature line. The "Sign" box will appear, and you must type your name or click "Select Image" to insert a picture of your signature.
Lastly, click the Sign button to place your digital signature, and wait for confirmation. Remember, any change will make it invalid once you've signed a document.
Why Should You Avoid Printing Your Word Documents?
You're in the right place if you're wondering why you should avoid printing your Word documents. There are many reasons why you should digitize your document signing process.
The most important reason is to help protect the environment. Paper production has a detrimental effect on our environment since it contributes to deforestation, and the harmful gasses expelled during its production make things much worse. Moving things in a digital realm helps us relieve some of the stress we put on our planet and build a more sustainable future.
The second reason we should avoid printing Word documents is to save money. Paper isn't a cheap commodity, especially if you're a business owner and have to deal with daily paperwork. Moving your operations online will help you save money and allocate it to more important things.
Lastly, setting up things online will help streamline your business operations — especially if you work with people miles away. You won't lose precious time waiting for your documents to be signed, and you'll be able to track the signing process, as most eSigning software includes document tracking.
Frequently Asked Questions About Signing Word Documents Without Printing Them
Now that you know how to sign Word documents without printing them and understand why you should do your paperwork online let's look at people's most common questions about signing them online.
How to sign a Word document without printing it
A wide array of options can help you avoid printing your documents. You can subscribe to dedicated software like Signaturely or upload a digital signature to your documents. The question is, which method suits you the best, and which one will you choose as your preferred method?
How do I write my signature on a Word document?
There are plenty of ways to write your signature on a Word document. You can upload a picture of your handwritten signature using the Insert photo option,  sign up for electronic signature software, or add a digital signature as described in the article. The process is simple; you need to be patient and persistent until you learn how to do it. Once you figure it out, you'll never look back.
How to sign a Word document without printing it: Conclusion
You no longer have to print your documents to sign them. You can choose the more eco-conscious option and digitize your signature by subscribing to eSigning software or using the steps we listed in the article. Once you move things online, you'll be faster, more productive, and clutter-free.