Are you tired of printing, signing, scanning, and mailing your documents? Do you wish you could do this important but time-consuming task on the go? We have news for you: you can do it! There's a wide array of software built for this purpose, and today, we're going to show you how to sign a Word document on Android devices in a few easy steps.
How to sign a Word Document on Android Phones: Step by step
Signing Word documents on your Android phone is a simple process we're sure you'll master easily. We've selected a few eSigning software to show you how you can complete this process easily and efficiently.
Signaturely
Signaturely is one of the best free document-signing software available. And the app comes with a free plan, making our eSigning software decision-making process much easier.
To start using Signaturely, you must go to the website with your phone's browser and log in.
You'll be asked to create an account if you don't have an account. After verifying it, you'll be ready to go.
Once you log in to the app, you can choose from three options:
Sign a document that only requires your signature.
Sign a document that needs to be signed by you and the others.
Sign a document that allows you to request signatures.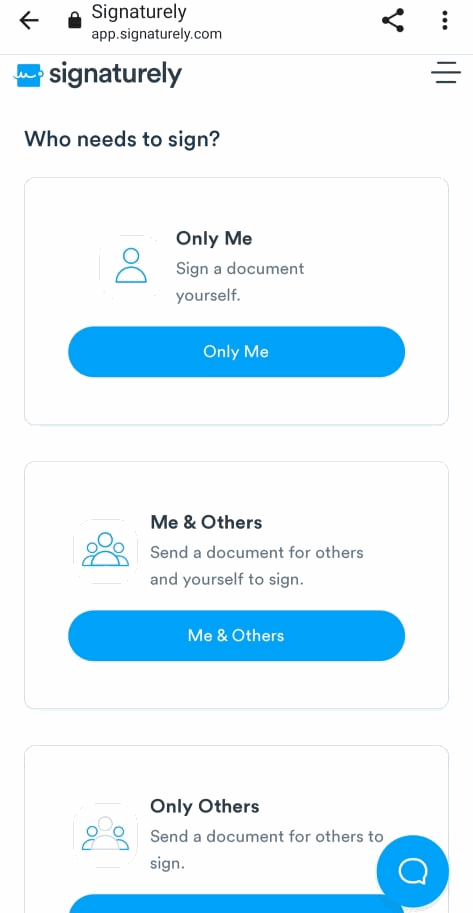 For this purpose, we chose the first option. After clicking on it, we were redirected to a page that asked us to upload a document (either straight from our phone or via one of the Cloud storage systems), name it, and write an optional message.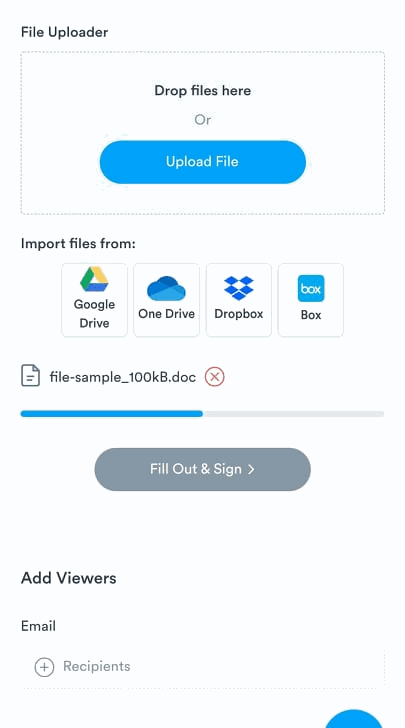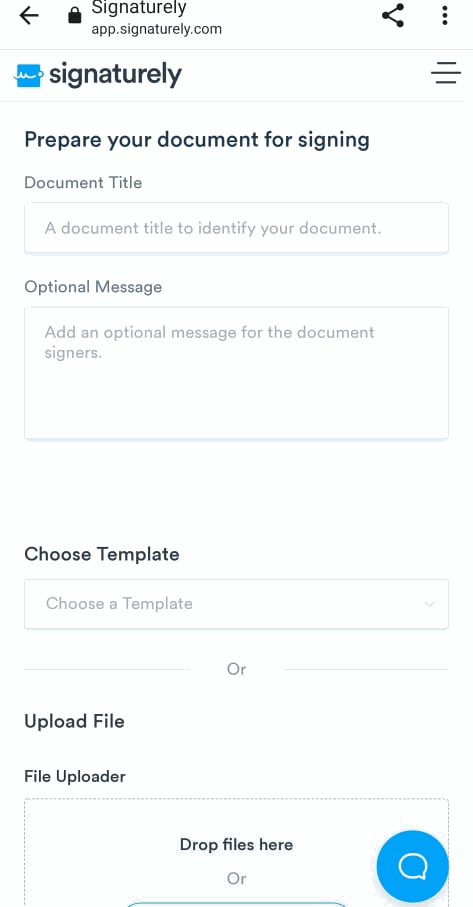 After uploading the Word document, we saw a "Sign" box in the upper left corner. We clicked on it, and we could choose to create our signature either by typing it, drawing a handwritten signature, or uploading a picture. We chose the first option, created the signature, and saved it.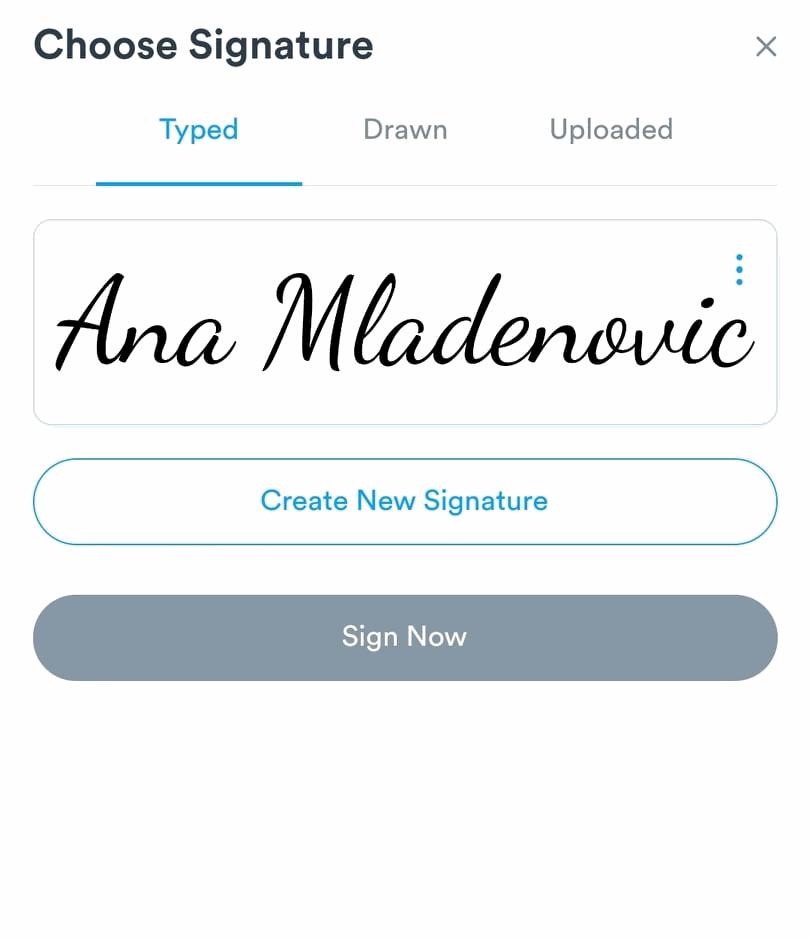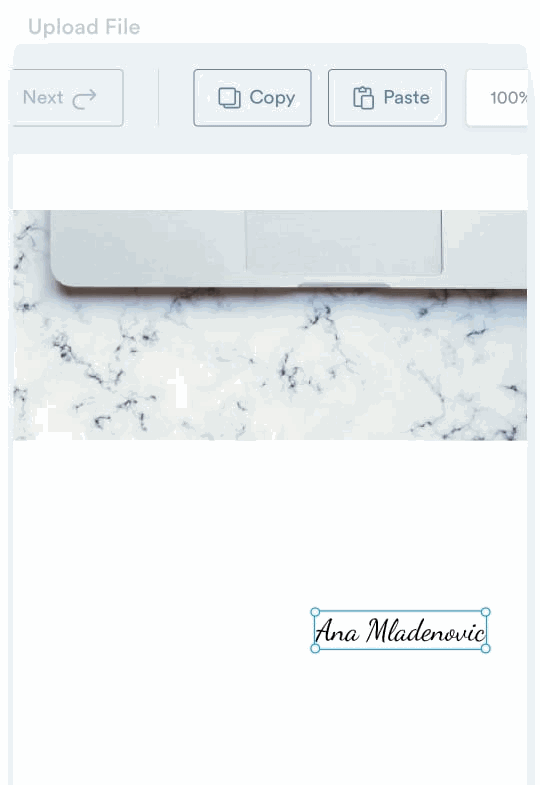 To insert the signature, we clicked on the document and clicked on the "Sign" button again. To complete the process, we clicked "Send," and a copy of our signed document was sent to our inbox.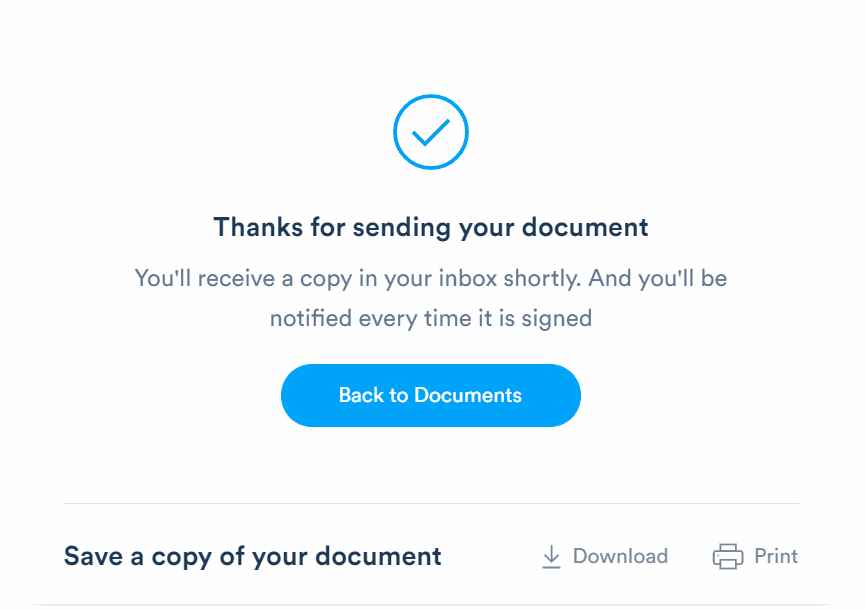 Pros:
Fast and easy process
Accessible from any device
You can sign Microsoft Word documents for free with the free trial period
Cons:
Having an app would be easier
Microsoft Office Signature Line Feature
A few options exist for signing documents on an Android device with Microsoft Office.
Open your Google Play account, and download the Microsoft Office app.
The installation process takes seconds; you'll be asked to register by filling out your email address and password in the dedicated fields.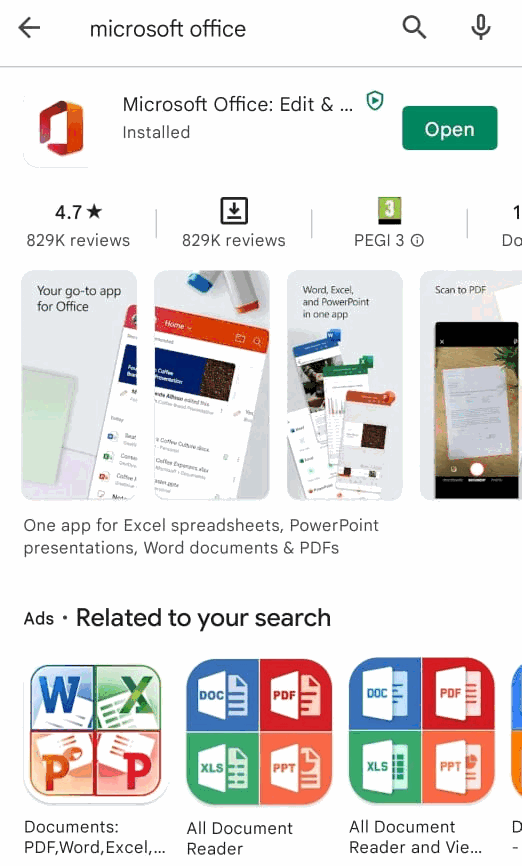 Once you've opened the app, you can choose which program to use: Word, Excel, or PowerPoint. We tapped on Word and used the "Create from template" option to show you how to sign your document. You can choose to scan the document, open a new blank one, dictate, or create it by using a template. We chose a template option to show you how to create a digital signature using Microsoft Office on your Android device.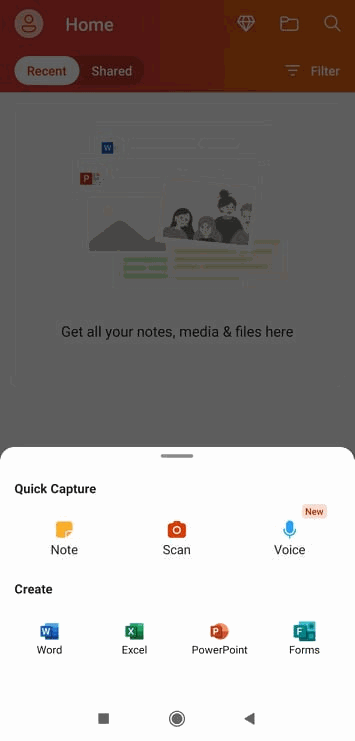 After you choose your document and upload it, you can create a signature line using the table option on the lower side of the screen.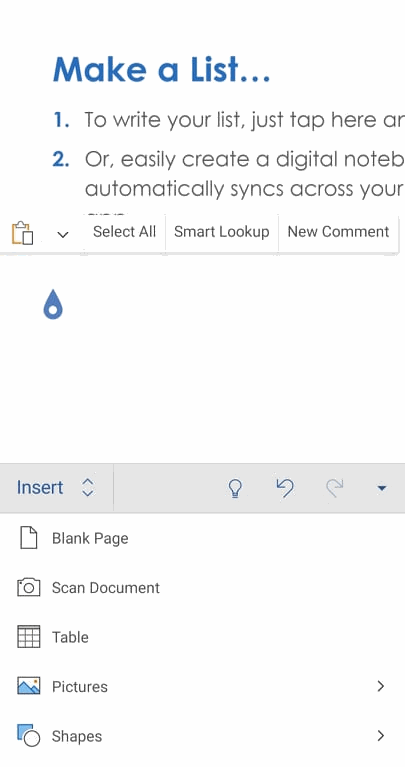 Then, you need to select which type of table you want (see the one we chose), and the signature line will be placed.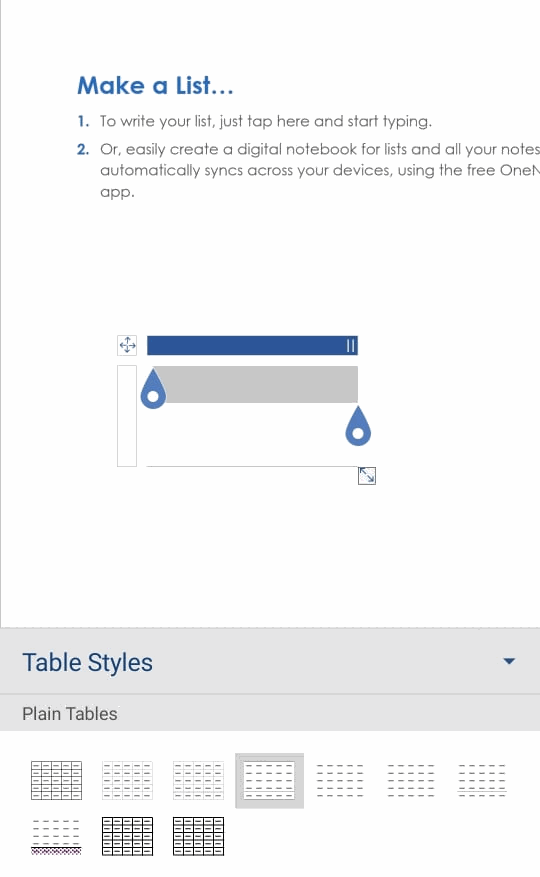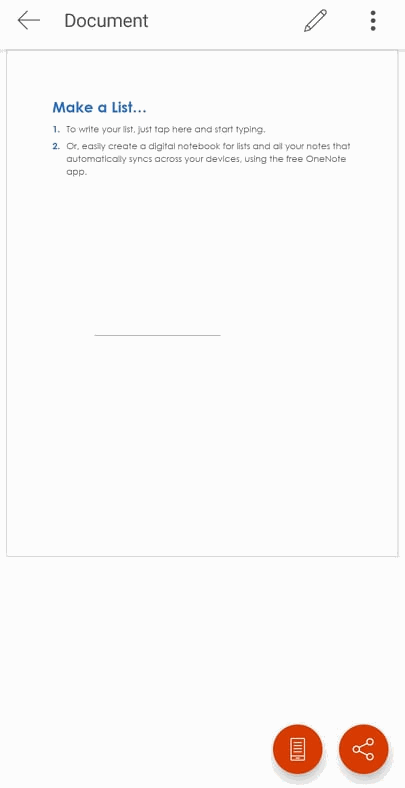 You can further edit the document by clicking on the pen icon and adding a photo of your signature using the "upload" or "take a photo" feature.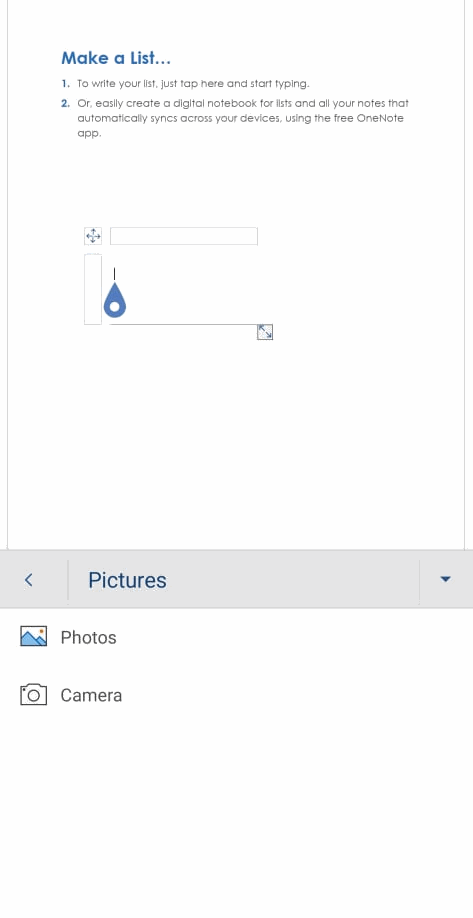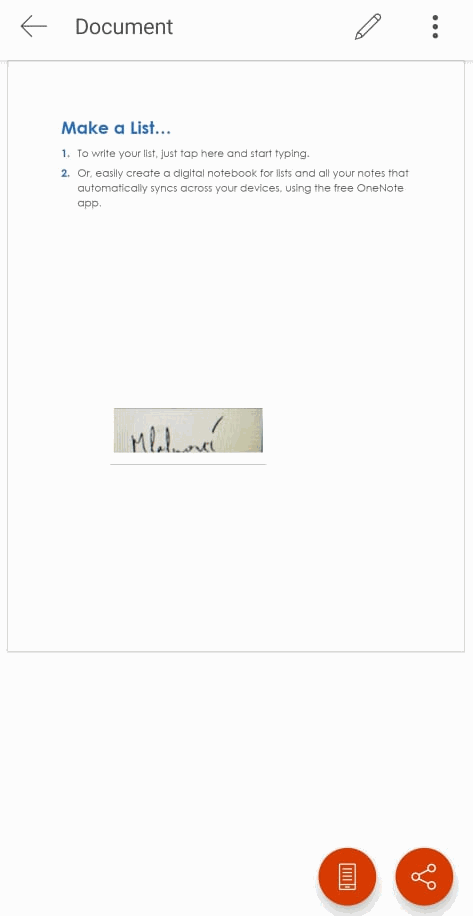 Pros:
Cons:
It takes too long to make a signature
Print and scan a Word document
You can also use the Print and Scan option to sign your Microsoft Word document on your Android device. However, this process might be more time-consuming and less convenient since it requires a few additional steps.
To sign a Microsoft Word file with this method, you'll have first to print the documents you need to sign. After you complete the signing process, you'll have to scan them via your Android device and return the document to the recipient.
Many Android devices already have a scan opinion built in. But if you don't have one, you can choose from a wide array of scanning tools available on the Google Play app.
Pros:
You won't have to pay for the signing software to sign documents
Cons:
FAQ About Signing Word Documents on Android
Signing word documents on Android is a fairly easy process that doesn't require much time and effort. However, based on the app or the method you choose, you might be required to do a few additional steps compared to signing PDF contracts on your Android device.
By showing you how this process works using three apps of our choice, we hope we've made the decision-making process much easier to streamline your daily operations.
How can I sign a Word document on my Android phone?
Signing a Microsoft Word document on your mobile device shouldn't be a big problem. A wide array of tools on the market, like Signaturely and Word, can help us do just that. It's a matter of preference which one you'll choose. Other methods avoid electronic signatures, including printing the document and scanning a previously signed version.
How can I sign a document on Android?
Signing a document on an Android device can be done in a few easy steps, including installing the app of choice, uploading a document, and using the app's features to insert your digital signatures seamlessly into the document. Other ways include printing the document, scanning it with the Scan app on your mobile device, and sending the document with the scanned signature back to the recipient.
How to sign a Word Document on Android: Conclusion
Modern times require modern measures. If you need a solution to help you place electronic signatures on Word documents using an Android device easily and without a fuss, our guide will help you decide which tool is right for you and make your workday much easier.