Creating an online signature and keeping it ready to sign your documents is always a good idea. There are many ways to convert your signatures into online signatures; each method has pros and cons. We'll show you how to convert a signature to digital (electronic) to sign documents and contracts online. We'll also go through the benefits of electronic signatures and describe easy ways to implement them in your business.
Let's get started!
Benefits of Using a Digital Signature
A digital signature is the electronic equivalent of a handwritten signature and is used to signify your agreement to digital documents. 
Signs are placed on a designated signature line when you use an online signature platform. The signature locks the document and captures a timestamp to use as a digital ID, which can be used to validate the signature. Locking the document ensures that it cannot be altered after being signed.
Because digital signatures are almost impossible to forge or destroy, they're more secure than handwritten signatures on paper.
Since digital signatures can be used anywhere and do not require witnesses to be legally binding, they're perfect for conducting business remotely and expediting the signing process.
Online signature platforms allow you to manage your documents, access templates, and request and monitor signature requests through one solution. You can sign contracts and even automate your reactions to getting signatures. These platforms can be integrated with the business tools you already use, so you can collect signed documents quickly and kickstart your projects as soon as they're approved.
How to Convert a Signature to a Digital Signature in 4 Easy Steps
Here's how to easily convert your signature into a digital signature:
Step 1: Open Signaturely.com and Create a Free Account
Start by going to Signaturely and creating an account. You can enter your name, email address, and password or simply sign up with your Google account.
Signaturely offers a forever-free plan that allows you to request up to three monthly signatures and manage your digital documents.
Step 2: Type, Draw or Upload Your Signature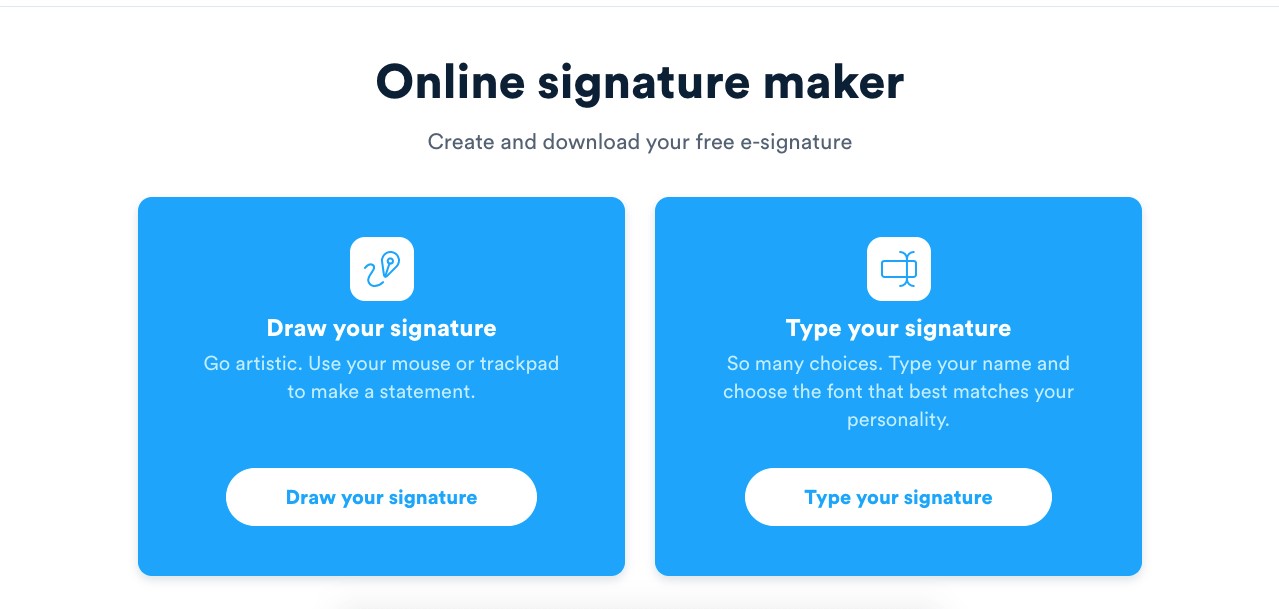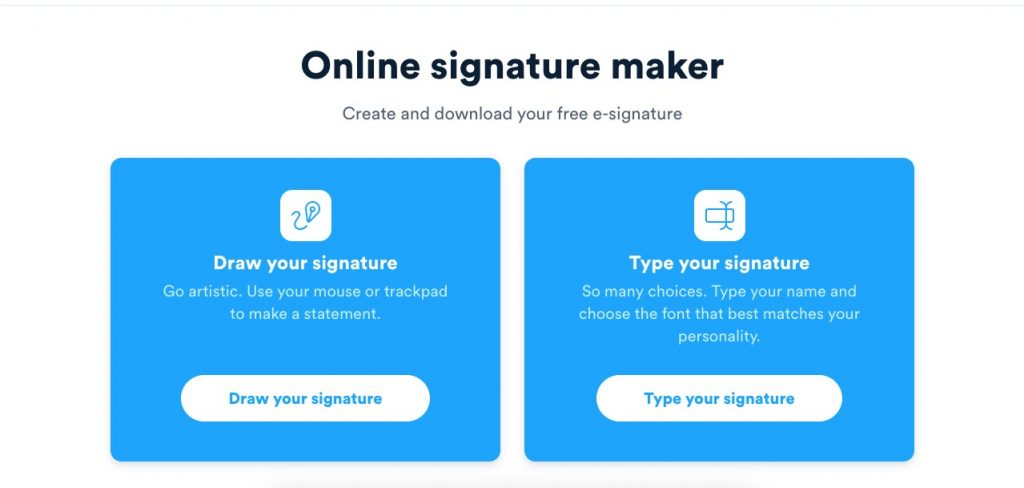 Now that you have an online signature platform, you need an electronic signature. Instead of signing a piece of paper and having to scan and upload it, you can use Signaturely's online signature maker to create one in seconds
You can use your mouse, stylus, or trackpad if you want a result that resembles your written signature. You also have the option to type your signature and select different fonts and colors to personalize it.
You can download your file when you're done, and your signature image will be ready to use.
Step 3: Add a Signature Line to Your Documents
Your image file will become a legally-binding electronic signature when placed on a signature line. While some text and document editors have options to create signature lines, electronic signature software like Signaturely can simplify the process.
Signaturely also allows you to write the signers a personalized message. You can even stipulate whether everyone can sign the document at once or if your signers should receive it one at a time; in this case, the signatures would be collected along the way in any order you'd like.
Step 4: Help Your Signers Create an Electronic Signature
Your signers will also need a digital signature to sign your document. If you're sending the document via email, you'll likely have to include instructions regarding how to create an electronic signature and how to sign the document.
Signaturely simplifies the process. They'll send your signers an email notifying them that their signature is needed. The signers will be guided step by step through creating their own electronic signature and using it to sign your document.
You can also use Signaturely to keep track of your documents. This will help you identify bottlenecks and send gentle reminders to expedite the signing process.
FAQs About How to Convert a Signature to a Digital Signature
Here are the answers to common questions regarding digital signatures:
How do I convert a PDF to a digital signature?
You can use digital signatures to sign your PDFs electronically. Through the use of electronic signature tools, you can convert your PDF into a legally binding contract.
Signaturely makes it easy, allowing you to create an account within minutes and upload your PDF from your computer or cloud service. You can then add signature lines to your PDF file, add your signature, and send it to be signed by the rest of the signees.
How do I convert an image to an electronic signature?
Scanned signatures allow you to digitize your handwritten signature and use it to sign digital documents.
Sign a piece of paper and digitize it with a signature scanner or camera. You can then use image editing software to boost the contrast of your scanned digital signature, add a transparent background, and save it to sign future documents online.
How do I create a digital handwritten signature?
You can create a digital handwritten signature by drawing, scanning, and uploading the image. You can also use free tools online, like Signaturely's Online Signature Maker, to draw your signature. It will automatically be saved as an image—no scanning necessary.
Does a digital signature replace a handwritten one?
According to the ESIGN Act, digital signatures can replace handwritten signatures. The act states that both signing methods have the same validity from a legal standpoint.
Thanks to the convenience of electronic signatures, more and more businesses are opting to use digital signatures instead of their handwritten counterparts.
What You Need to Remember About Converting to a Digital Signature
You can transform your handwritten signature into a digital one using either an online signature tool, such as Signaturely or by scanning and uploading an image of your signature.
Digital signatures allow you to sign any document anywhere, making it safer and more convenient for everyone involved. Start digitally signing your documents by creating a free account on Signaturely. You'll also be able to request signatures and manage your signed files.
Try Signaturely today and see if it's a good fit for you.