Businesses should use every opportunity to make a great impression on their clients. In today's world, it's common to rely purely on digital communication. That's why it's crucial to have well-designed and professional-looking documents. One way to create this polished look is to add a signature block to your PDFs. It's a simple yet effective way to process documents and make a great impression on your customers. In this article, you'll learn how to add a signature block in PDF documents. 
How to Add a Signature Block in PDF: 2 Ways
PDFs are a standard format for electronic documents in the business world. While most users know how to view and print PDF documents, many don't know how to sign them electronically. This can cause confusion and delays, especially when dealing with sensitive documents or legally binding contracts. 
Many businesses have switched to electronic signatures to streamline their everyday operations. Luckily, there are straightforward ways to add signatures to a PDF document on a Mac or PC. You can ensure that your documents are properly signed and secure by following a few quick steps. In addition, knowing how to sign PDFs can be useful in impressing clients and colleagues alike. 
Whether you're a PC or Mac user, there are several ways to add a signature block to your PDFs.
How to Add Signature Block to PDF With a PC
PDFs are a great way to share documents because they can be opened on any device, and the layout will always stay the same. If you need to add a signature to a PDF, you can do so easily on Windows using Adobe Acrobat.
Step 1: Open the PDF with Adobe Acrobat.
Step 2: Select the "sign" icon in the Adobe Acrobat toolbar, or navigate to Tools > Fill & Sign.


Step 3: When prompted, select the "Fill and sign" button.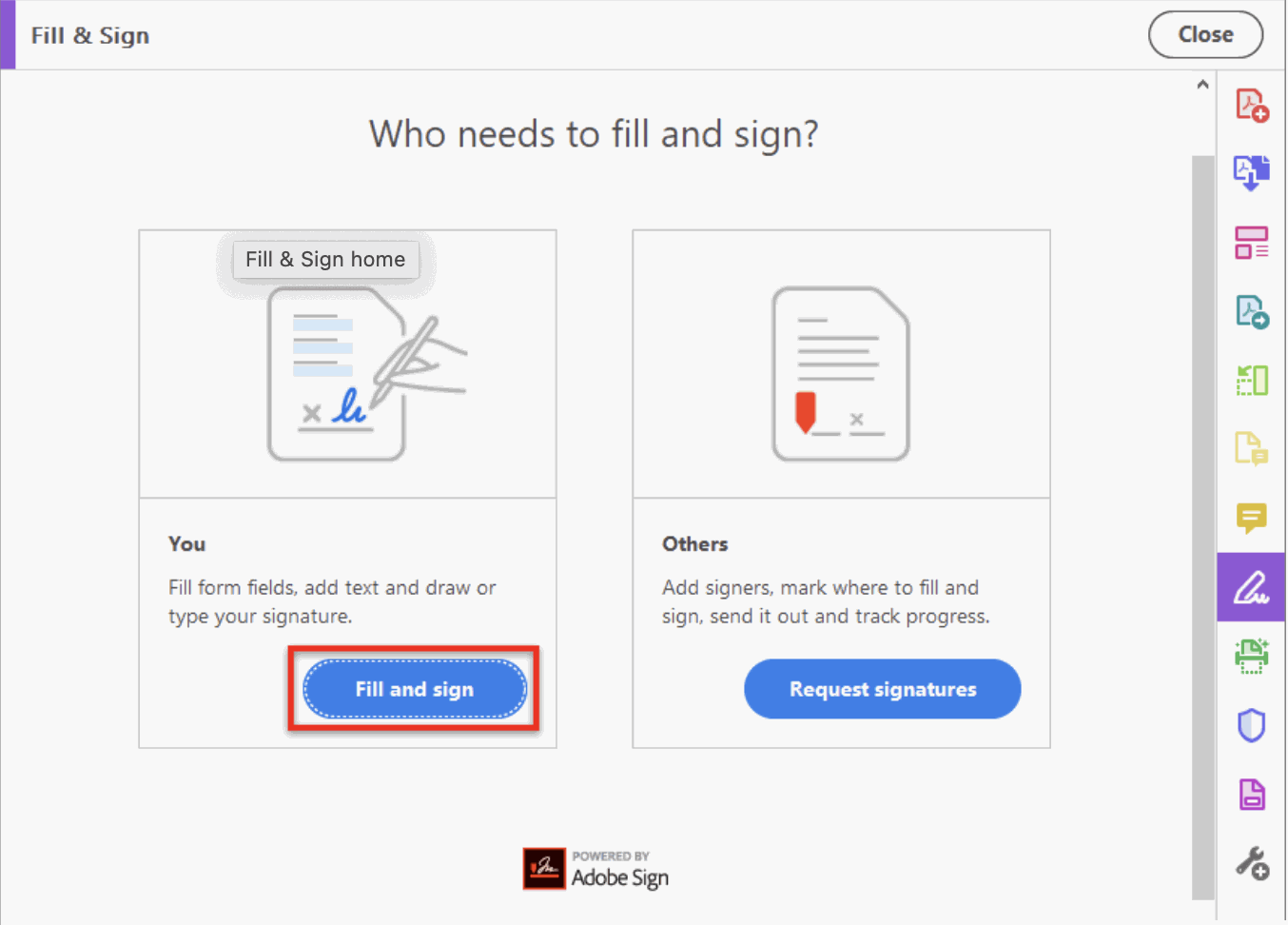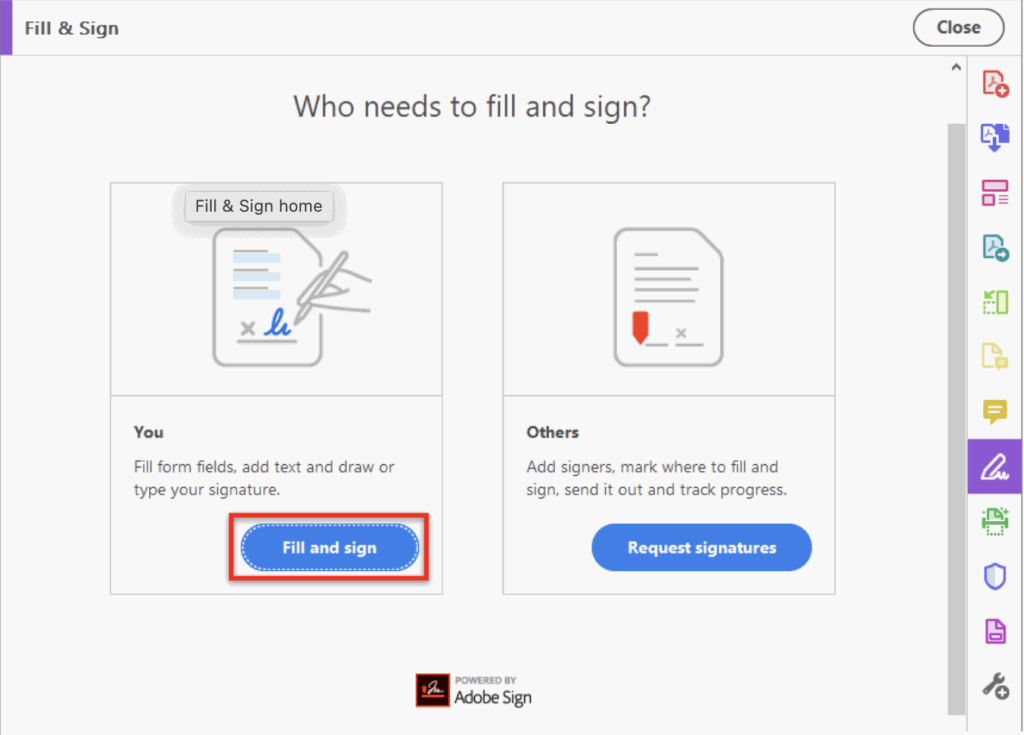 Step 4: The form fields in your PDF document will be detected automatically, and a box will envelop them. Select a form box and click the "Sign" icon at the top right of the box's toolbar.

Step 5: Select "Add Signature" to pull the Signature panel. You can add and save your signature in a few ways: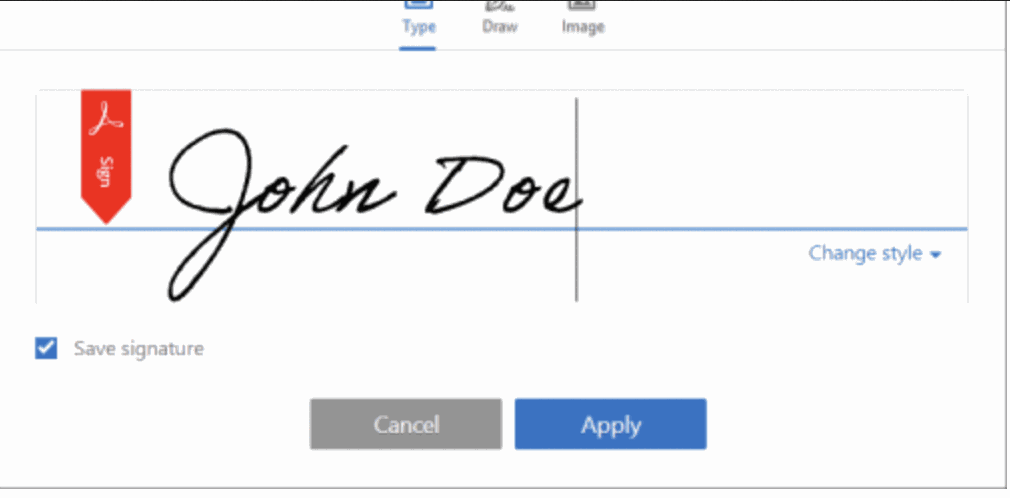 Step 6: Click "Apply." You can also check the "Save signature" box to use your signature in the future. 
How to Add Signature Block to PDF With a Mac
If you've ever needed to add a signature to a PDF, you know it can be a bit of a hassle. However, Mac has a built-in Preview tool that makes it easy to add a signature block to your PDFs. 
Step 1: Open the PDF with the Mac application Preview.
Step 2: Click the "Markup" icon.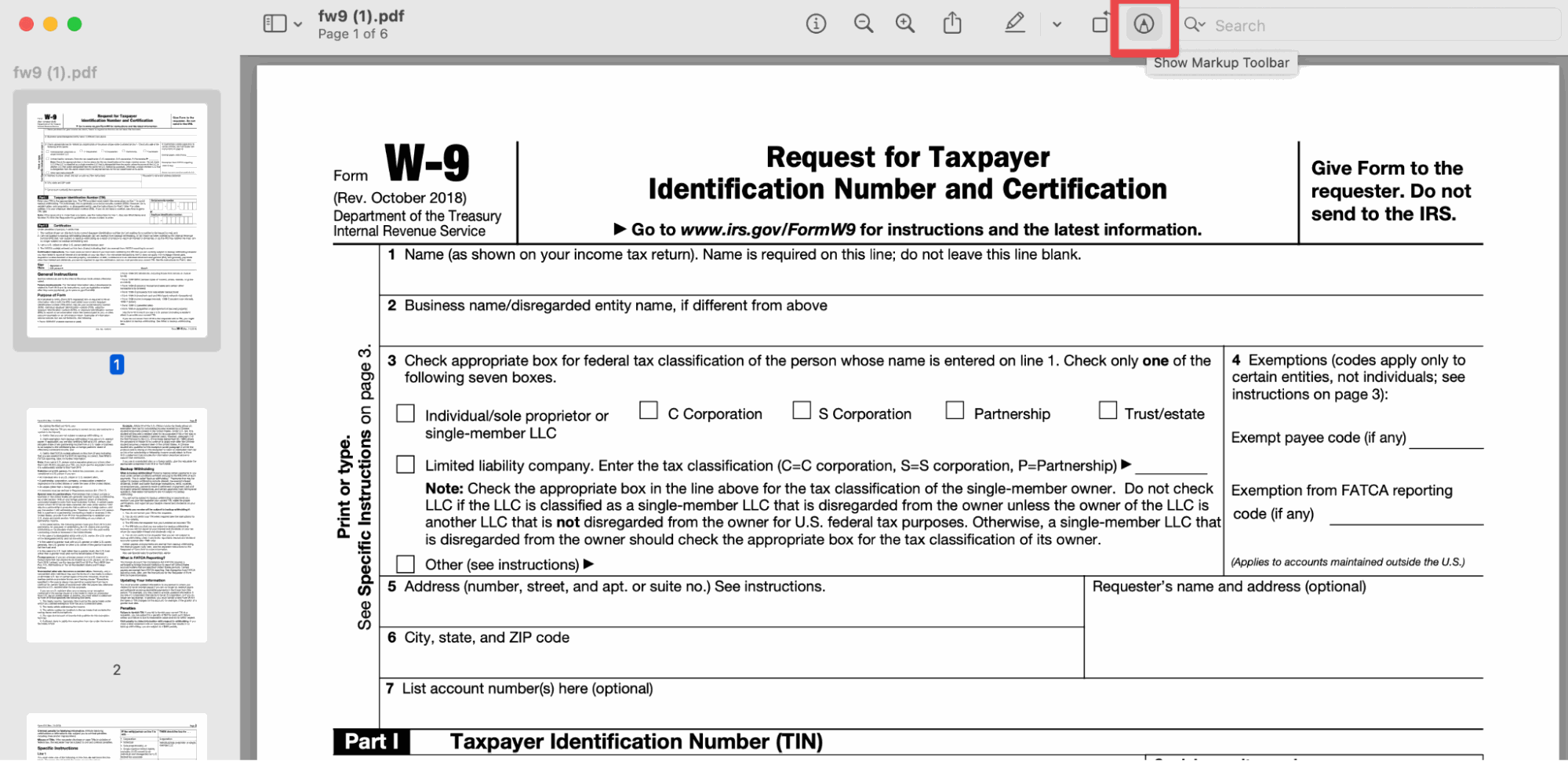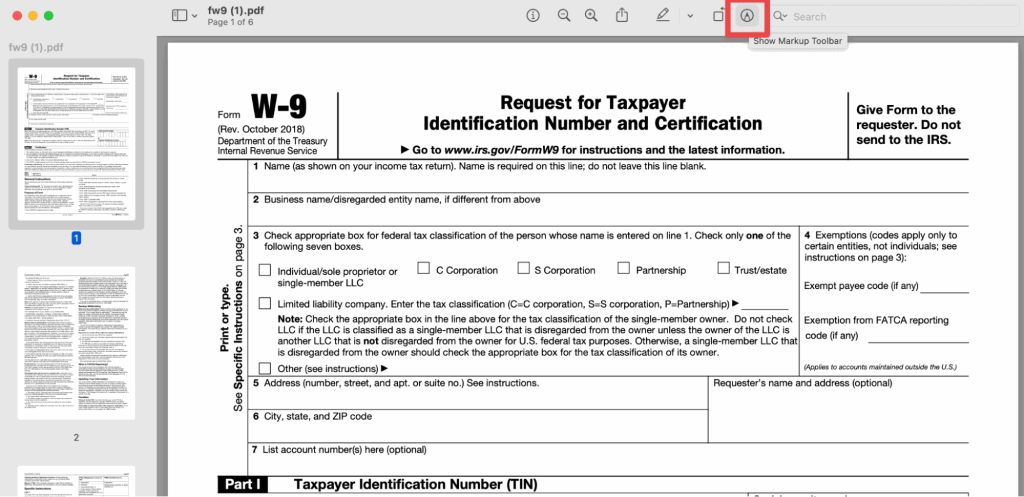 Step 3: Select "Signatures" from the menu that appears.
Step 4: Click "Create Signature" and follow the prompts to add your signature to the signature field.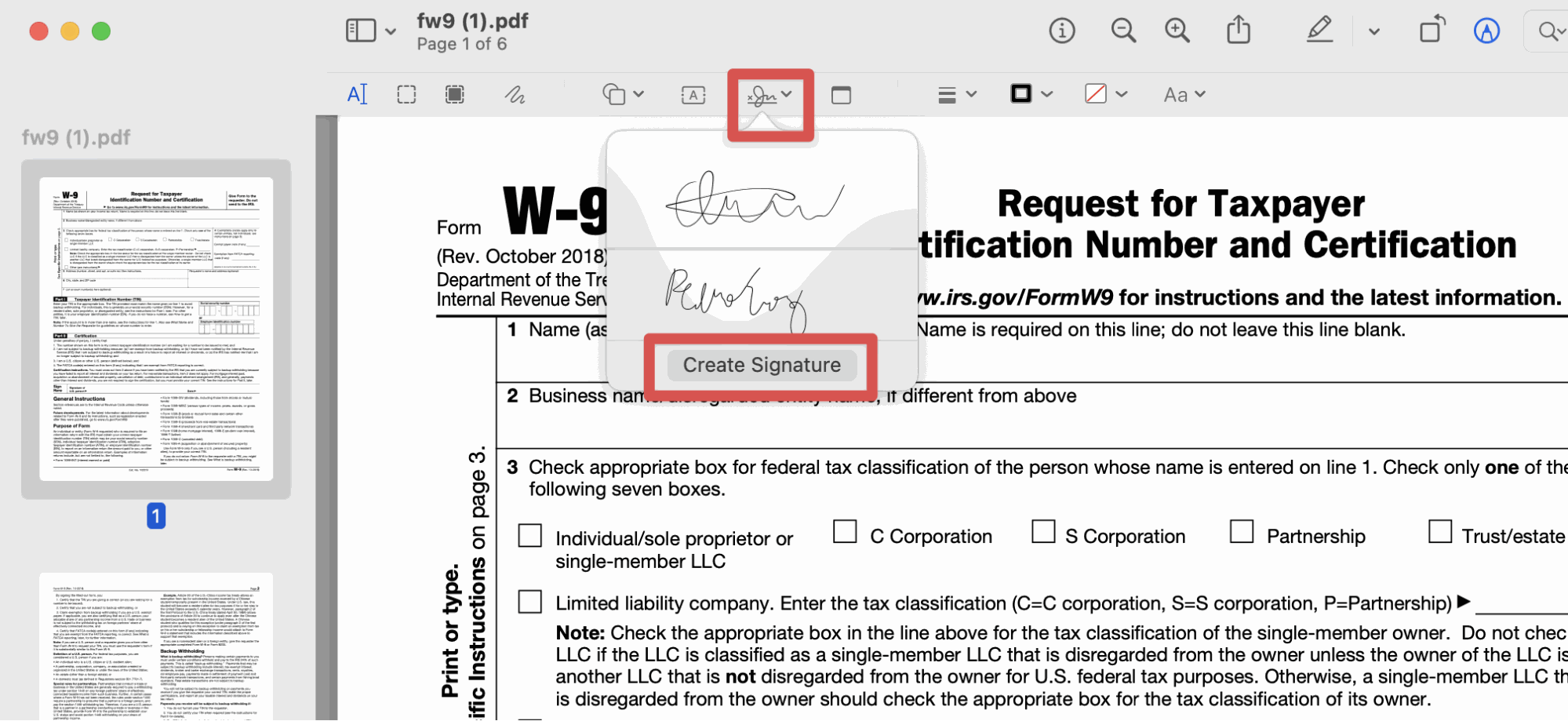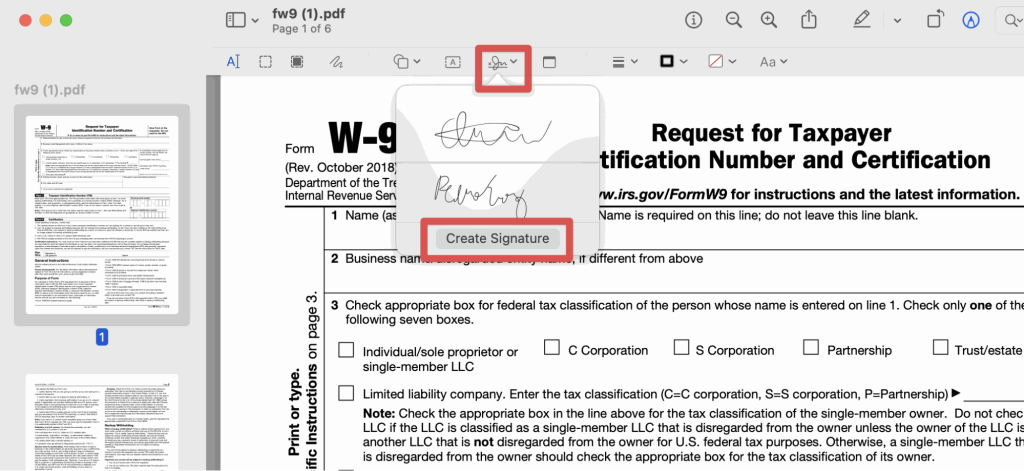 Step 5: Your signature will be available to add to any PDF document opened with Preview.
How to Sign a PDF from Anywhere Using Signaturely
Signaturely is the most straightforward solution for signing PDFs because you can sign from anywhere, using a PC, Mac, or mobile device. You don't need to print your document. Signaturely allows you to sign documents electronically in just a few clicks without downloading or installing any software—all you need is an internet connection and a web browser. 
With its simple interface and intuitive workflow, anyone trying Signaturely for the first time will quickly understand how to sign a PDF. The platform makes it easy to add legally binding digital signatures, even when processing complex legal paperwork.
You can use Signaturely for free or sign up for a business account with additional features. The business plan includes unlimited signature requests and integrations into top productivity tools like Dropbox and Google Drive. Signaturely makes it easy to keep track of your documents, including secure PDFs. 
Step 1: Create a free account on Signaturely.com.
Step 2: Upload the PDF in Signaturely.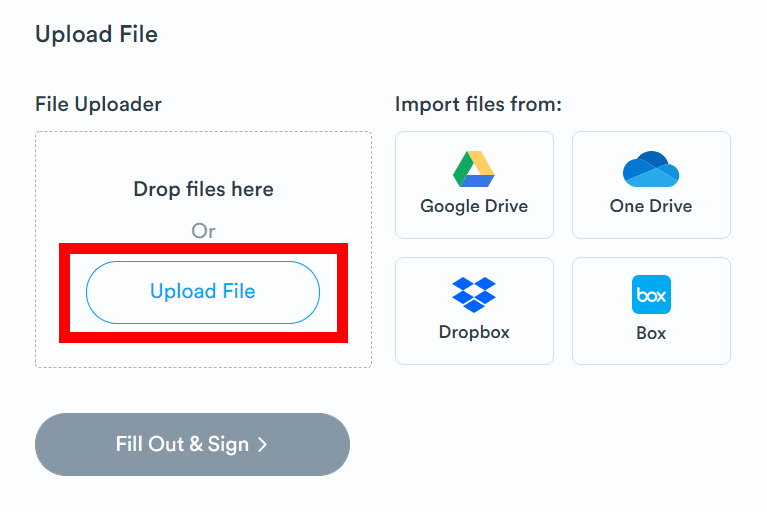 Step 3: Select "Sign" in the sidebar.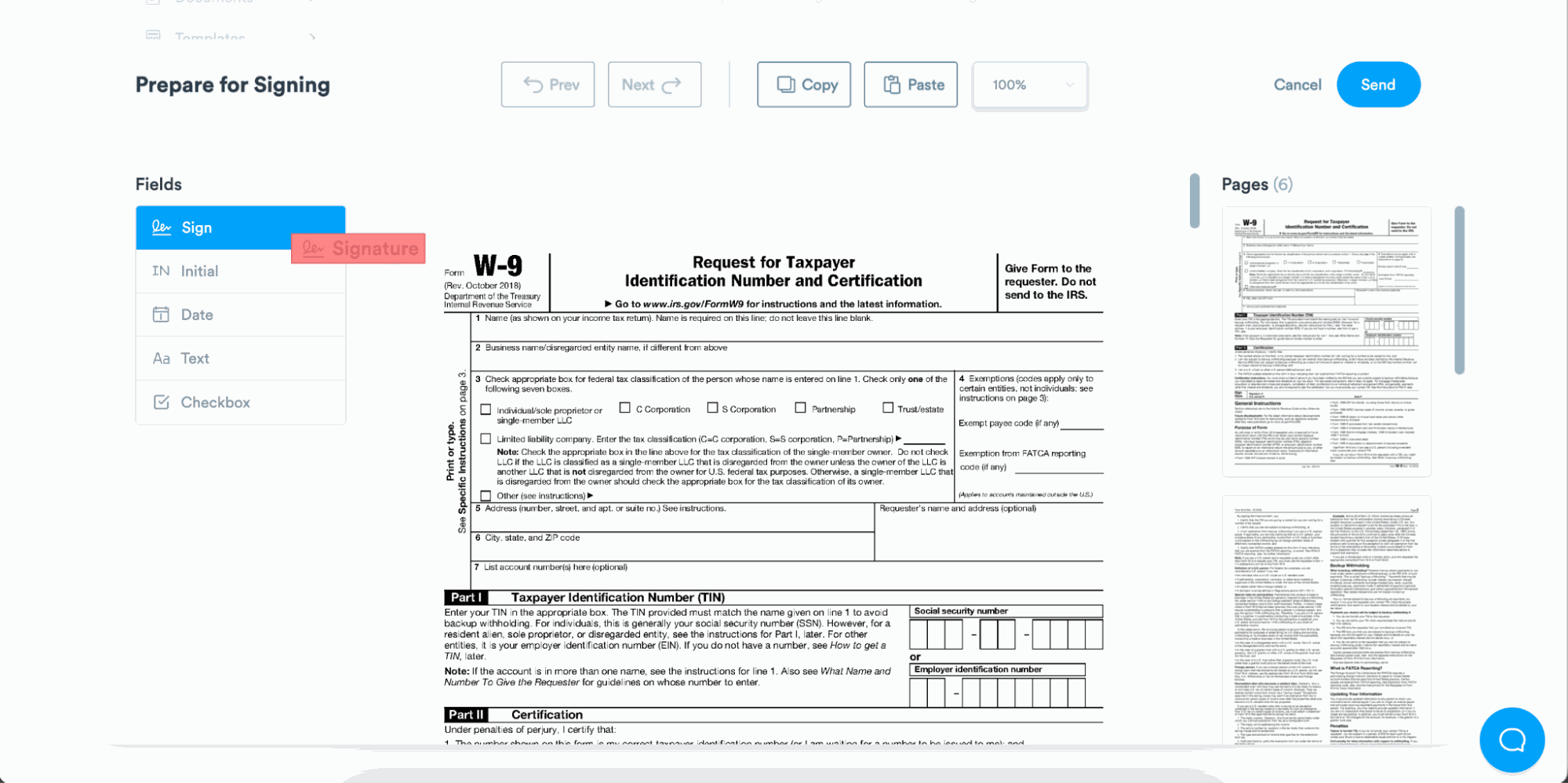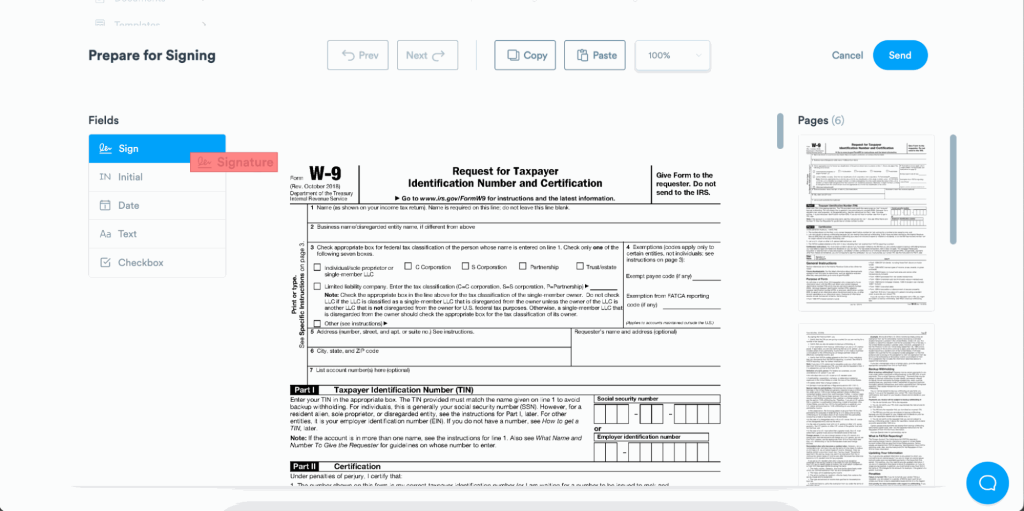 Step 4: Type, draw or upload your signature.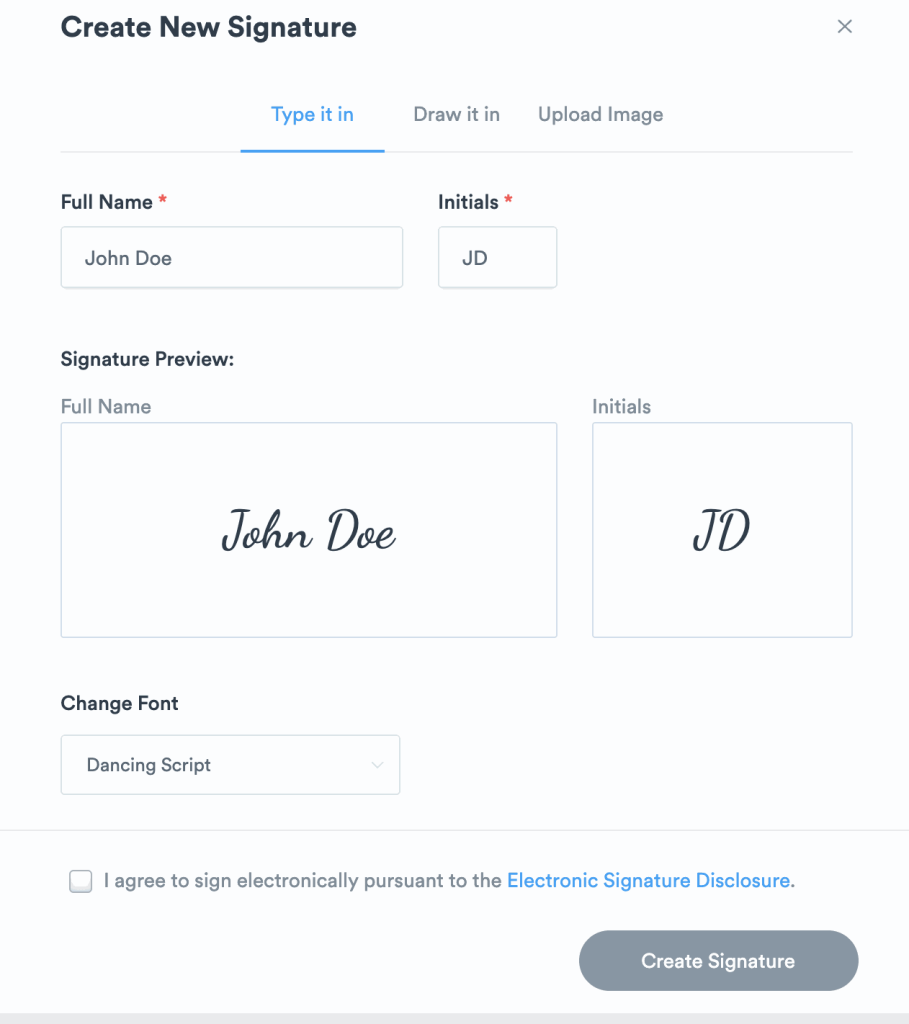 Step 5: Once you've created your signature, it will be added to the PDF and saved for future use.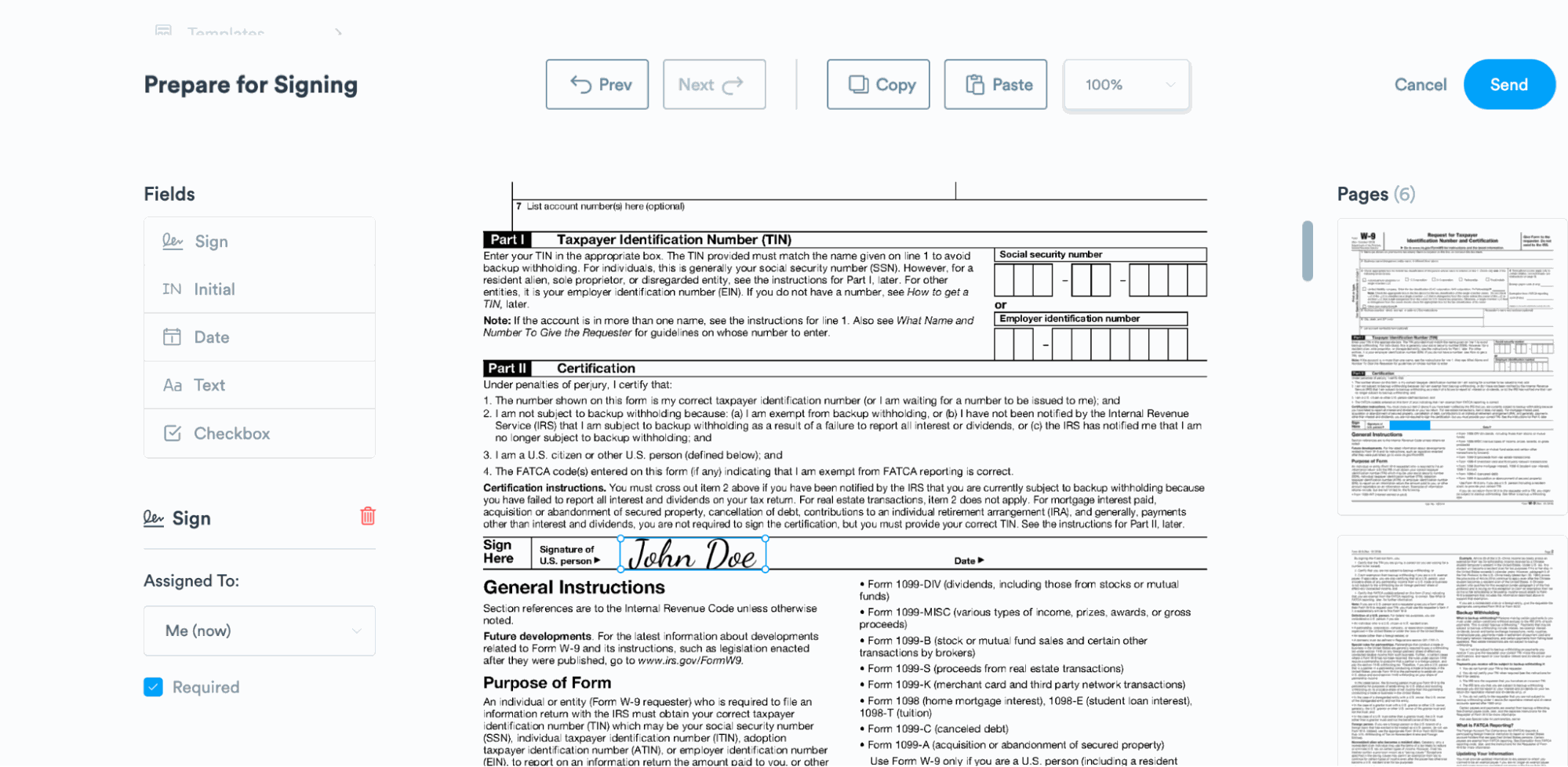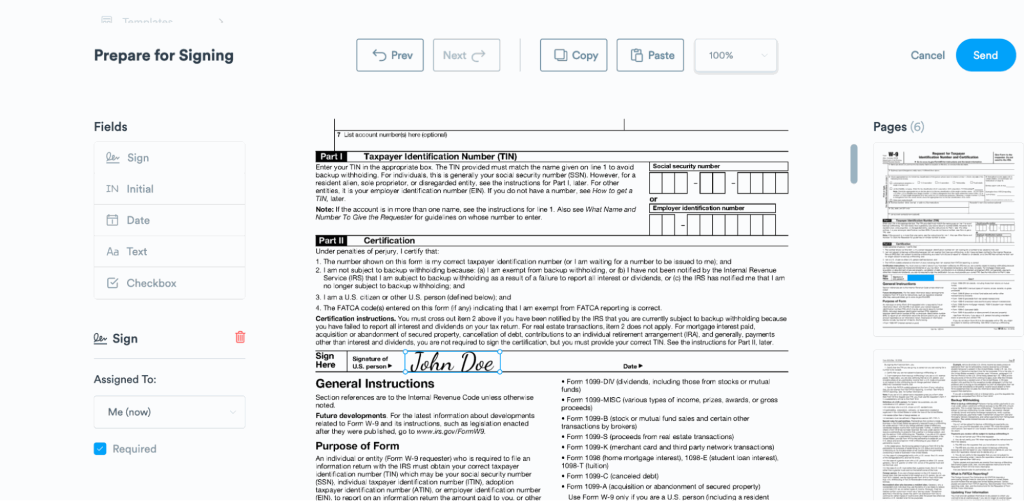 Step 6: To sign a new PDF on Signaturely, click the signature field to use the signature you've already created.  
What You Need to Remember About Signing PDFs
There aren't any right or wrong answers regarding signing PDFs. Many companies have their own suite of tools to create digital signatures on this type of file. Signaturely makes signing PDF documents a breeze. The platform offers full control over your signature and can be accessed anywhere. Understanding the nuances of signing PDFs allows you to create a lasting digital impression.