You may be looking for a way to sign PDF documents but don't want to pay for software you haven't had much experience using. In that case, you should check out the top five free PDF signer tools. These are the best go-to utilities if you want easy access and versatility while speeding up the e-signing process.
How Can I Sign a PDF for Free?
It's much more convenient to sign a PDF document electronically rather than print it out, manually sign it, and scan it back into a digital format. It's a common misconception that you must purchase PDF signing software or, at the very least, subscribe to a program to access such a practical tool.
But did you know that you can use some free tools to sign PDF files? You heard that right — you don't need to shell out money to affix your electronic signature on documents.
So, why should you use free online tools to sign PDFs?
Most free PDF signing software is just as good as the software that you have to pay for. You don't need to make any commitments to try out free software, so you have nothing to lose by giving them a shot.
There are also online services that let you sign PDF documents for free for a limited period. Let's take a quick look at the benefits of using a free PDF signer tool:
Cost-effective
No matter how you look at it, tools that let you sign PDFs online for free will help you avoid unnecessary costs. These tools allow you to explore how to upload your signature to a PDF and see which additional features you really need without committing to a purchase.
Easy To Use
While complex tools are used to sign PDFs online, most tools are extremely simple and don't require special skills. Even programs that do have a variety of features are generally easy to understand.
All-inclusive
Most free PDF signer tools have some restrictions on PDF documents during the trial period. Suppose you want to take advantage of their more advanced features, such as encryption, pdf editors, digital ID cards, and the ability to request signatures. In that case, you can register for an affordable paid subscription.
Simple and Effective
Digital signature software is a simple tool that lets you sign documents online quickly and easily. You only have to create a signature, choose the files you need to sign, upload your signature to PDF or Word documents, and e-sign the documents. Creating signed, legally binding documents is as easy as that.
When searching for free tools that enable you to sign PDFs online, it's important to remember that not every piece of software is created equal. Some offer basic features, while others offer advanced options you wouldn't expect from a free product. 
Best Free PDF Signers
Take a look at some of our top recommendations for free PDF signing tools and software. These services help you create signed PDFs in no time, free of charge.
1. Signaturely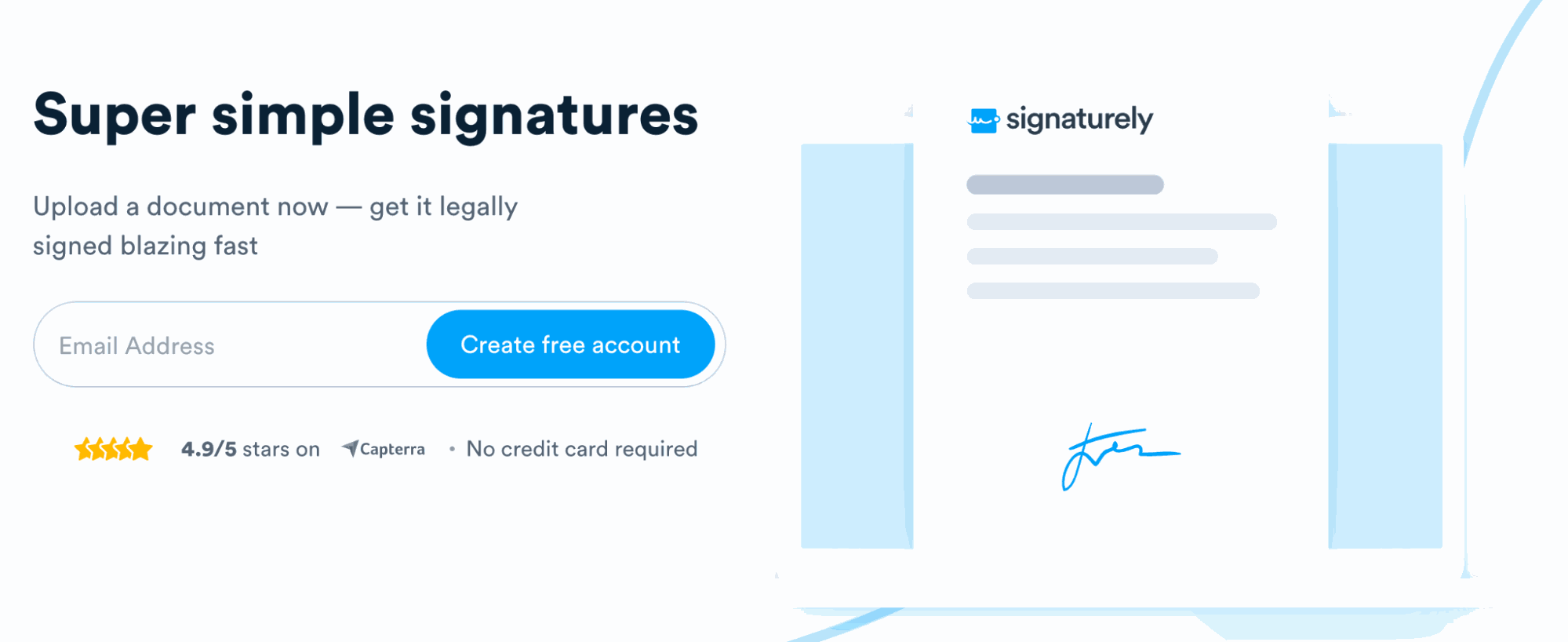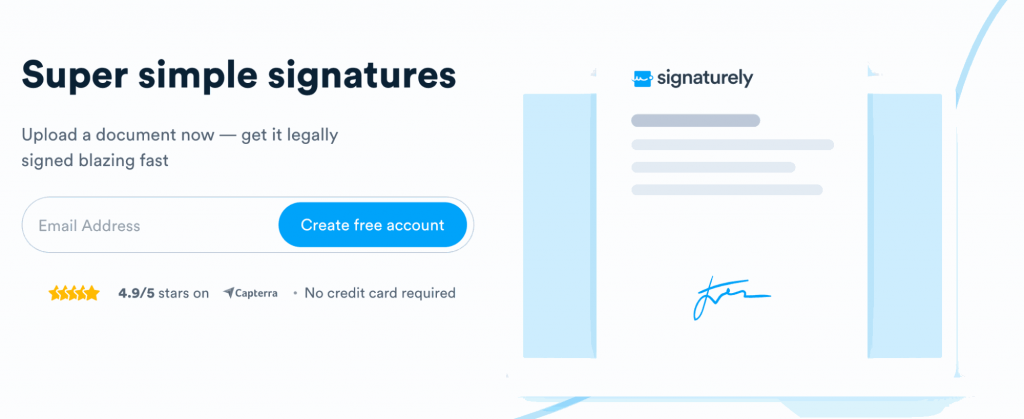 Signaturely is the best free PDF signer, hands down—especially if you're looking for a simple, easy solution. This program helps users create a digital signature and sign documents quickly and easily.
Signaturely has a variety of other useful features. Its free plan allows you to create your online signature three times per month and includes multiple integrations. You can even customize and use templated PDF forms, upload files from Google Drive, and send requests for signatures.
Pros
Free for-life plan
Plenty of integrations
Audit and log history tracking
Get up to 3 signature requests replenished monthly
Top-notch security
Easy to use
Clean user interface
Cons
Signature requests are limited in the free plan
2. HelloSign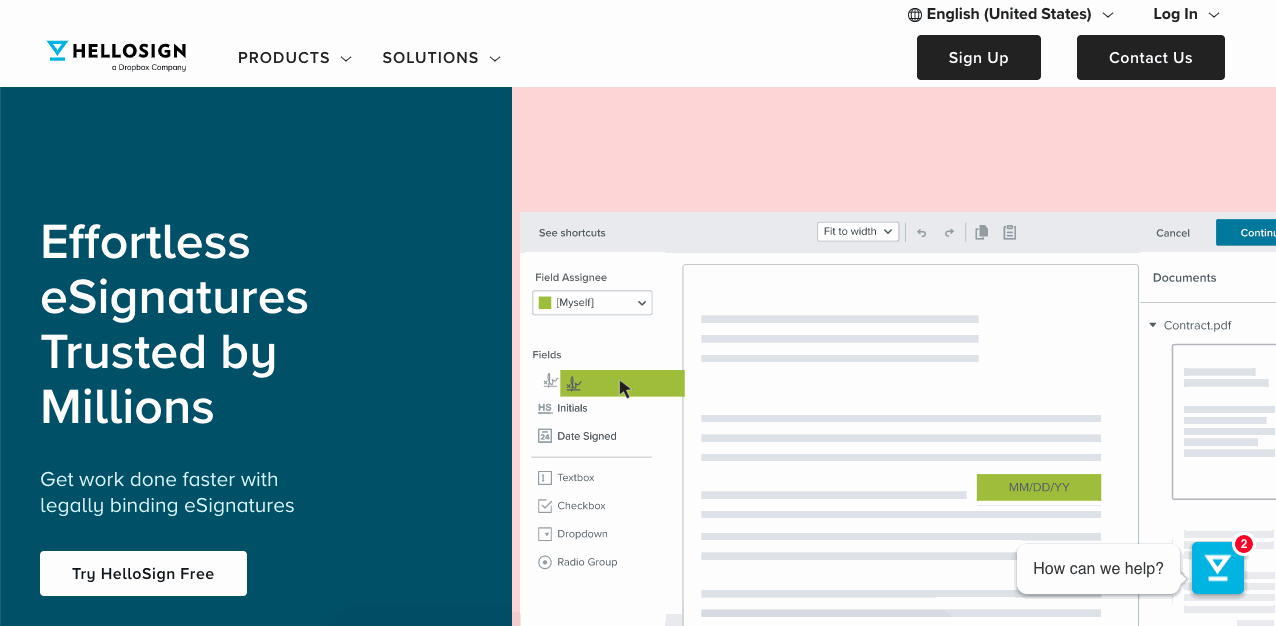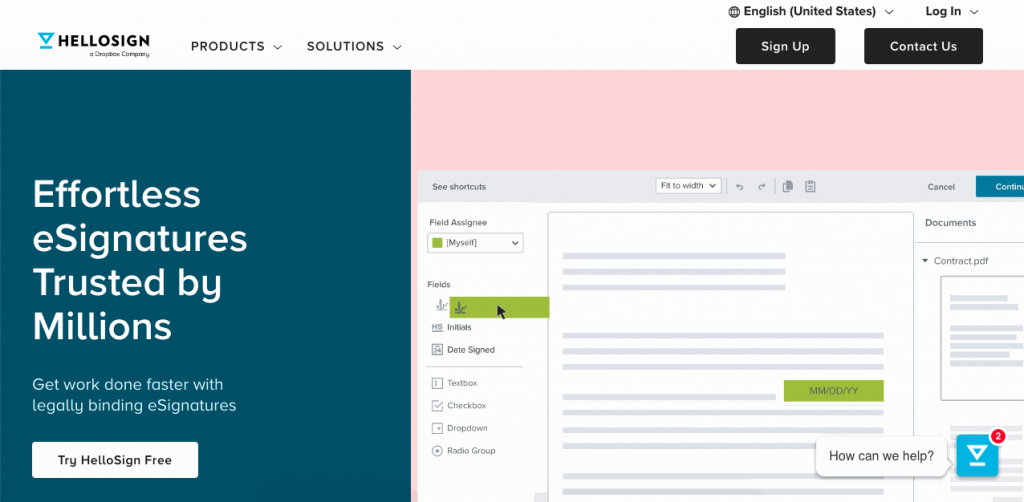 HelloSign is a user-friendly, all-inclusive, and easy-to-use PDF document signing tool. This program offers a variety of features and options, making it a practical choice for casual users and larger e-commerce businesses. 
You can upgrade to their enterprise subscription if you need to sign PDFs more than 3 times monthly. This subscription level includes useful integrations (including Salesforce), compliance with security standards, admin features, user reporting, and more. However, it lacks ready-made integrations with other common applications and software.
Pros
Mobile ready
It comes with reminders and notifications
Paid plans start at just $15
Cons
You can only sign PDFs up to 3 times per month with the free version
Limited integrations
Signaturely is a solid HelloSign alternative.
3. DigiSigner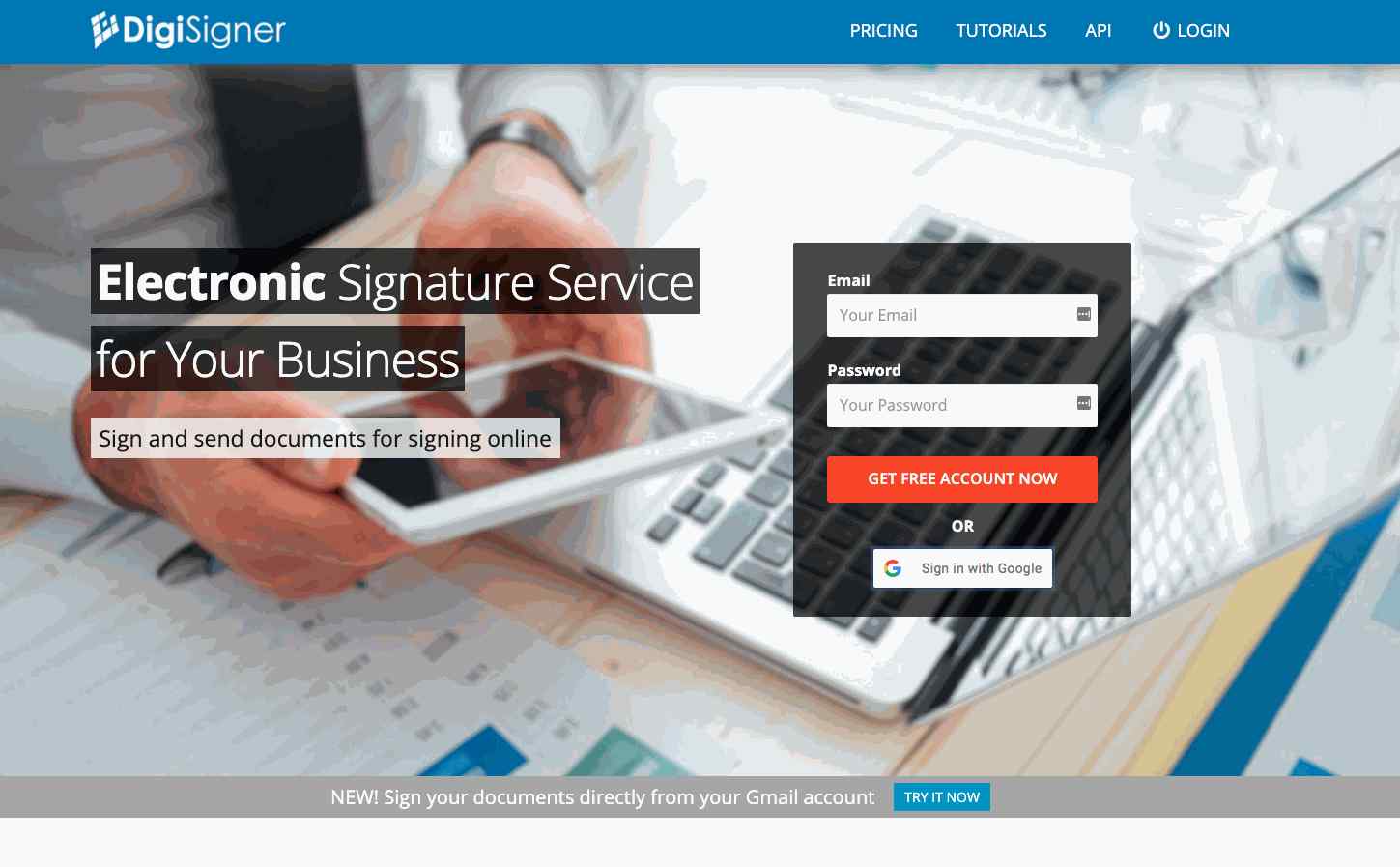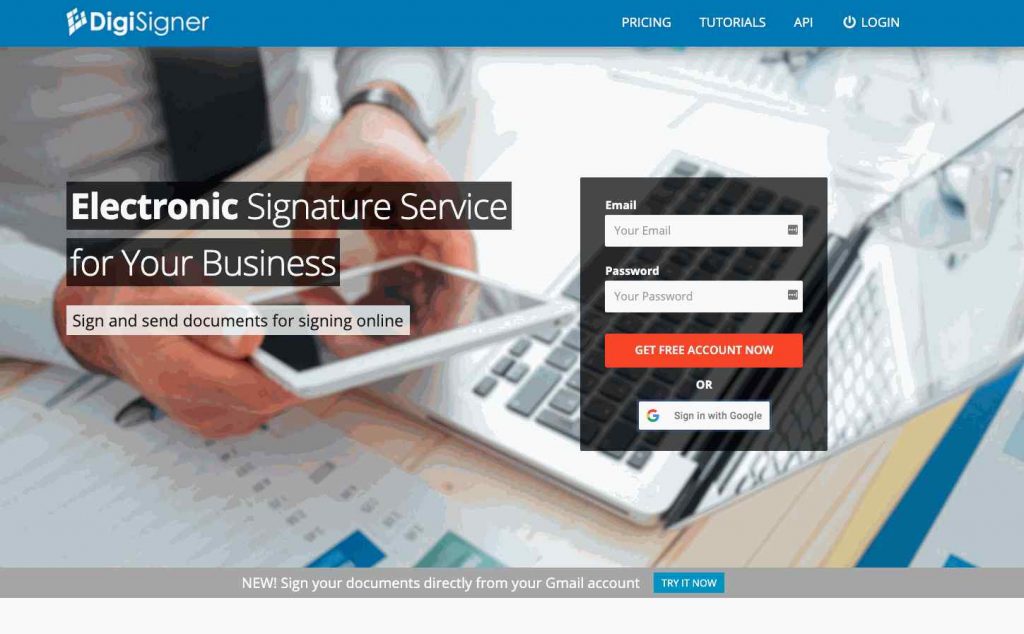 This free tool allows you to create digital signatures using your mouse. The program is simple and easy to use with no fuss or unnecessary features. Like the previous options, it allows you to sign 3 PDF documents each month. Here are other DigiSigner alternatives.
Pros
Multiple signatories can use it
Easy-to-navigate user interface
Quick and simple signing
Cons
The free plan comes with limited features
4. PDF Filler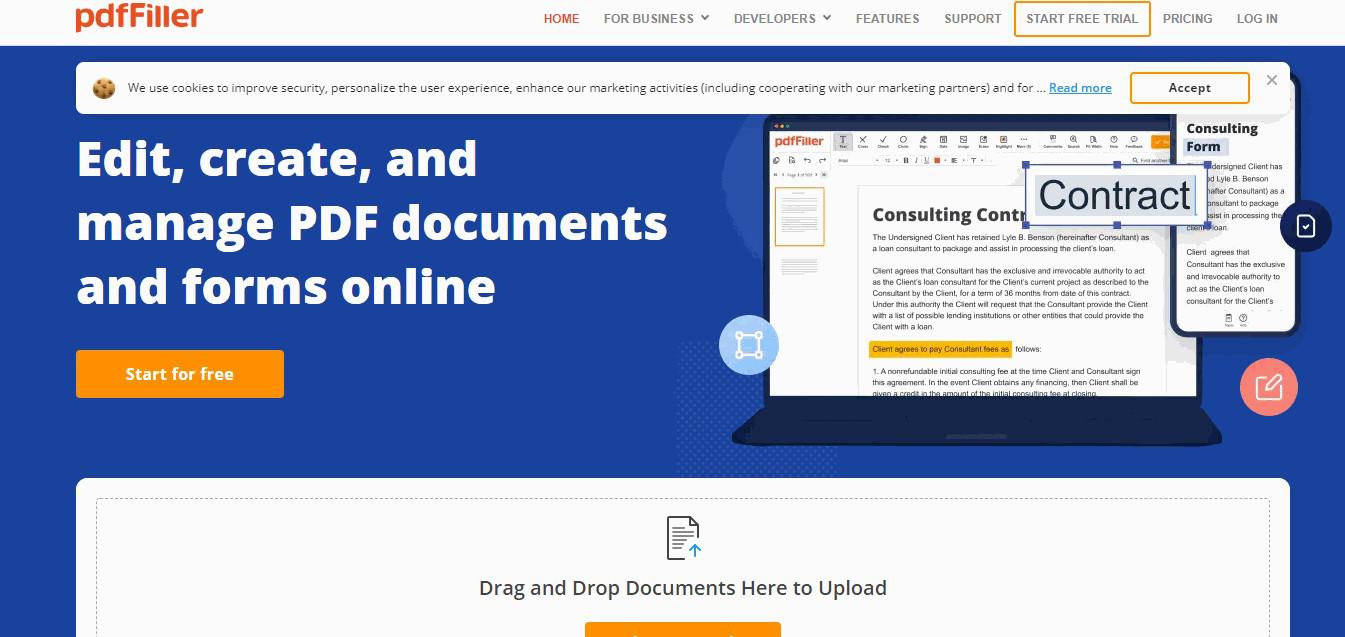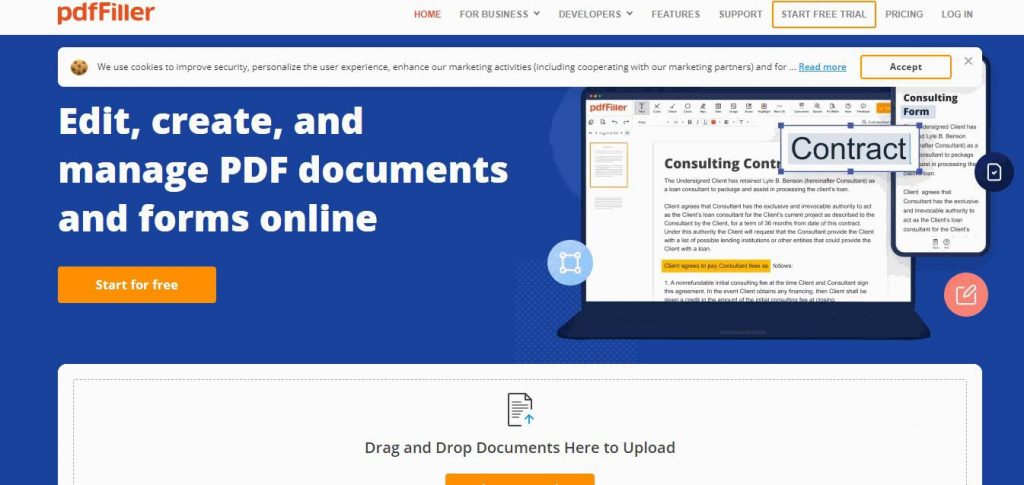 PDF Filler is an easy-to-use PDF document signing tool with a more affordable paid version. This program has a clean UI that makes it easy to drag and drop your files from your computer or Google Drive. You can choose to edit your PDF files before you add signatures. One of its most notable features is that it allows you to convert a PDF file into an editable Word file.
Pros
Allows you to rewrite PDFs
Plans start at just $8
Cloud access to your files
PDF converts into an editable Word file
Cons
No free-for-life plan—just a free trial period
5. EasePDF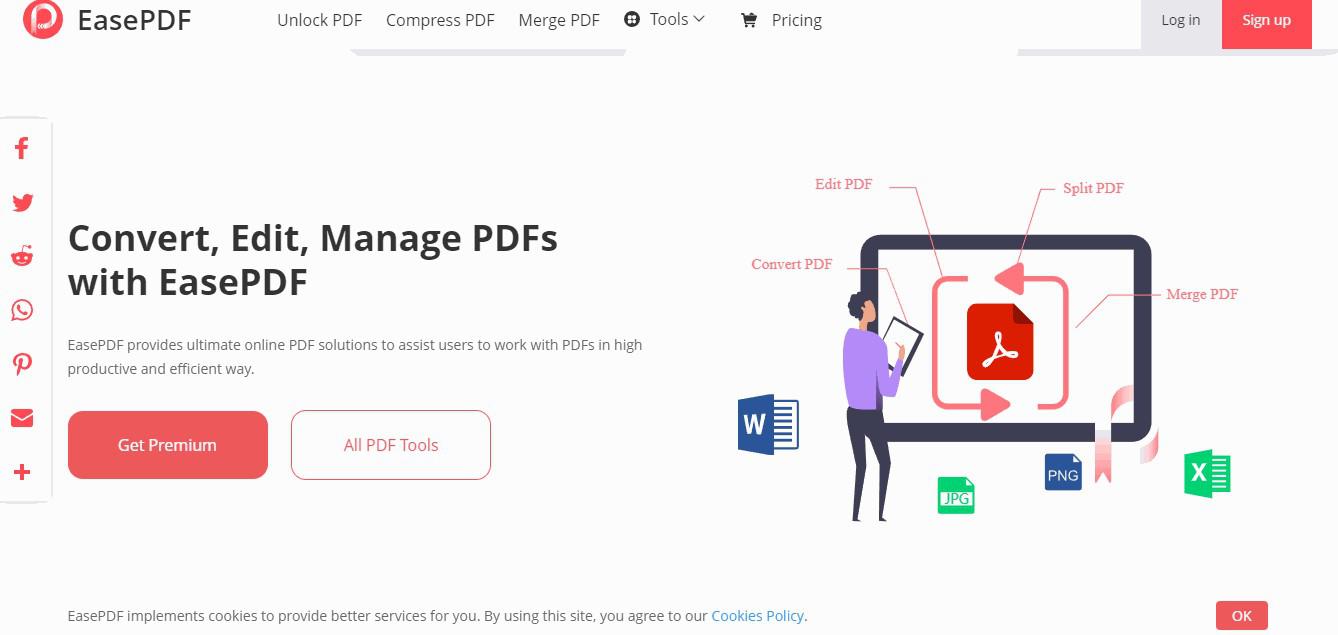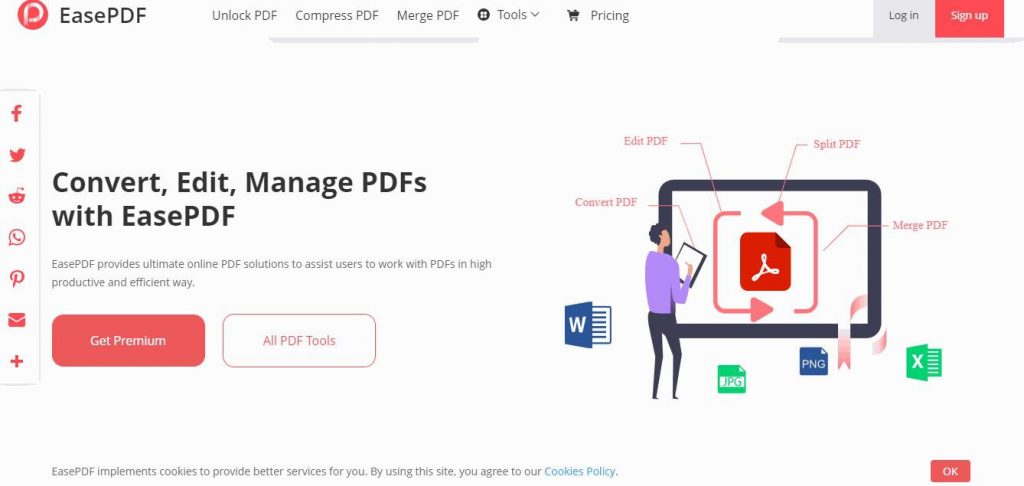 Last but not least, EasePDF is another popular free PDF signing tool. In addition to electronic signatures, it offers multiple PDF conversion options that allow you to change your PDFs into Word, Excel, and other formats. You can quickly get started by clicking on the function you are interested in from their homepage.
This tool automatically deletes any files you upload after 24 hours to protect your privacy.
Pros
Files are permanently removed 24 hours after conversion
Multiple PDF file conversion options
Allows you to execute 2 free tasks every 24 hours
The paid plan costs only $3.33 a month
Cons
50-page limit per file upload
How To Use Signaturely's Free PDF Signer
It's extremely easy to sign documents using Signaturely. In fact, you can do it in just three simple steps. Here's how:
1. Upload a file
Once you've created a free account, upload your file from your computer. Signaturely will analyze the file and create guided electronic signature fields for you to complete.
2. Create your electronic signature
Create your digital signature using the editor tool in Signaturely. You can either type or draw an image of your signature. You can also upload your electronic signature if you prefer.
Signaturely has the option to use the type, draw, and upload electronic signature features together. This is useful if you need signatures to appear above-printed names since you can easily type the name in and later draw and upload an electronic signature above it.
3. Enable collaborations and send
Lastly, add individuals who need to access, edit and view the file. Then hit send and wait for your recipients to sign your document.
PDF Signer Free: FAQs
Below are answers to some of the most frequently asked questions about signing PDFs.
How do I sign a PDF without paying Adobe?
If you want to sign a PDF without paying Adobe, you can use Signaturely's free PDF signature tool. It will allow you to create your electronic signature on PDF files that have already been uploaded. You can also utilize some of the other PDF signing tools listed above.
How do I sign a PDF on my phone?
We recommend using a mobile application if you want to sign a PDF on your phone. One option is EasePDF. This tool allows you to sign and save any PDF file. You can look at this guide to signing PDFs on your iPhone or Android for more information.
How can I sign a PDF on my iPad?
Signing a PDF on your iPad is simple. Once you pull up your PDF file, you'll see a "draw" function on the top corner of your screen. Click the button and draw your signature with your Apple pencil or finger. Read this guide for an in-depth look at how to sign documents on an iPad.
What To Remember About Free PDF Signers
Many free PDF signature tools let you upload PDFs directly, edit them, create an image of your signature, and sign PDFs online. Use them to save time and to create signed documents that are legally binding.
If you're looking for the most convenient PDF signing tool available, look no further than Signaturely. It's not only affordable—it's also extremely easy to use and has great features. It will also help you create your signature and send signed documents via email to anyone who needs them — for free.