This article shows you the best process documentation tools your team should use.
We'll discuss process documentation tools for:
Electronic signatures
Document management
Project management
File sharing
Wiki software
Workflow and business progress
Documentation
Visual progress mapping
By the end of the article, you'll know exactly which tools you should use to document the processes you need.
Let's get started.
What Is a Process Documentation Tool?
Process documentation tools help you document all steps and details of certain tasks and activities. They can document data through tutorials, policies, process maps, etc.
Properly documenting a process is the first step to understanding it. This understanding can be used to train new employees, help existing employees understand how the company works, and even find and fix issues in a process, making it faster and more effective.
These process documentation tools usually focus on a specific process for better results.
20+ Process Documentation Tools Your Team Should Use
Here are the best process documentation tools and the best places to use them:
1. Electronic Signature Tools
Electronic signature tools allow you to get documents signed online by anyone, anywhere. Here are the best ones:
Signaturely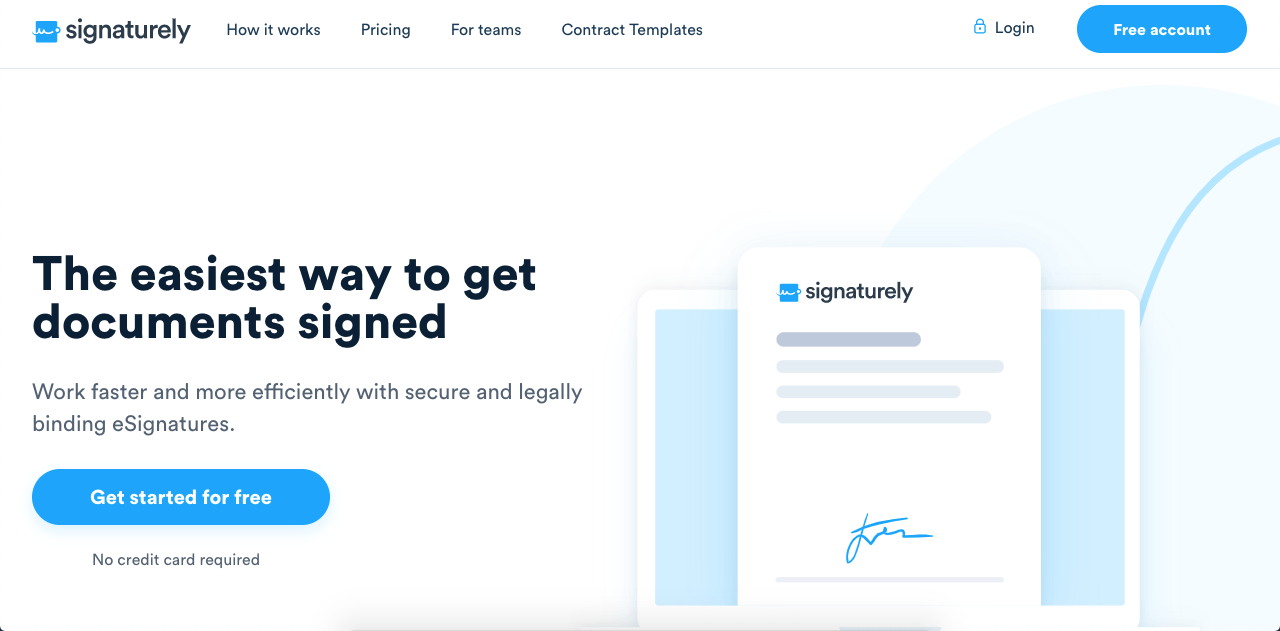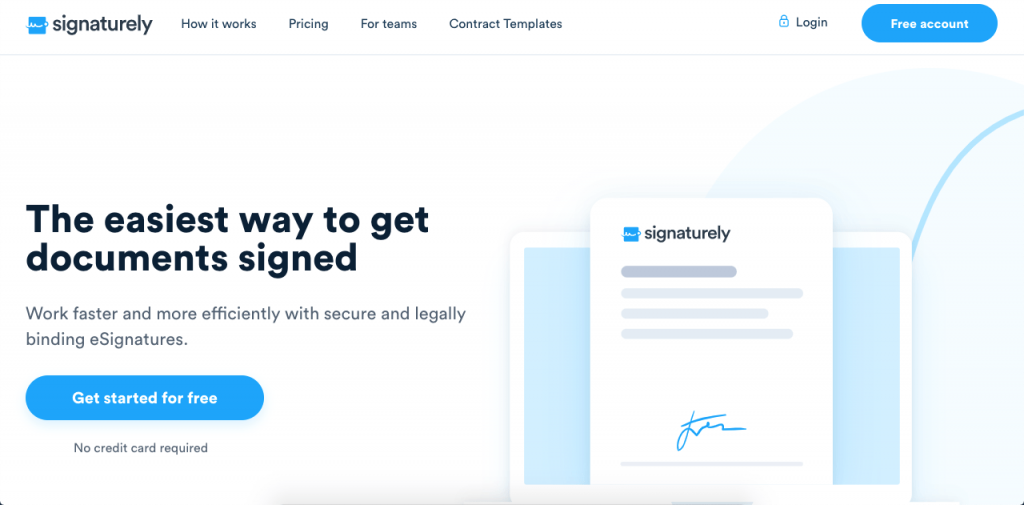 Signaturely is one of the simplest and most effective ways of getting legally-binding online signatures from anyone, anywhere.
Signaturely allows you to use its signature tool right away—for free. You can connect your Google Drive, Dropbox, and OneDrive accounts to upload your existing documents. You can then use the Signaturely editor to set up signature fields and send the documents to your signees with a custom message. 
Once they receive the documents, Signaturely will guide them through the online signature process, documenting the needed data to bind the signatures legally.
You can send up to three signature requests per month for free, with access to the audit log and history, which documents the process for you.
Pricing is very simple: $10 per month provides you with an unlimited number of signature requests and $15 per month also gives you an unlimited number of templates, along with team management and custom branding tools.
Sign up for free to start using Signaturely today.
HelloSign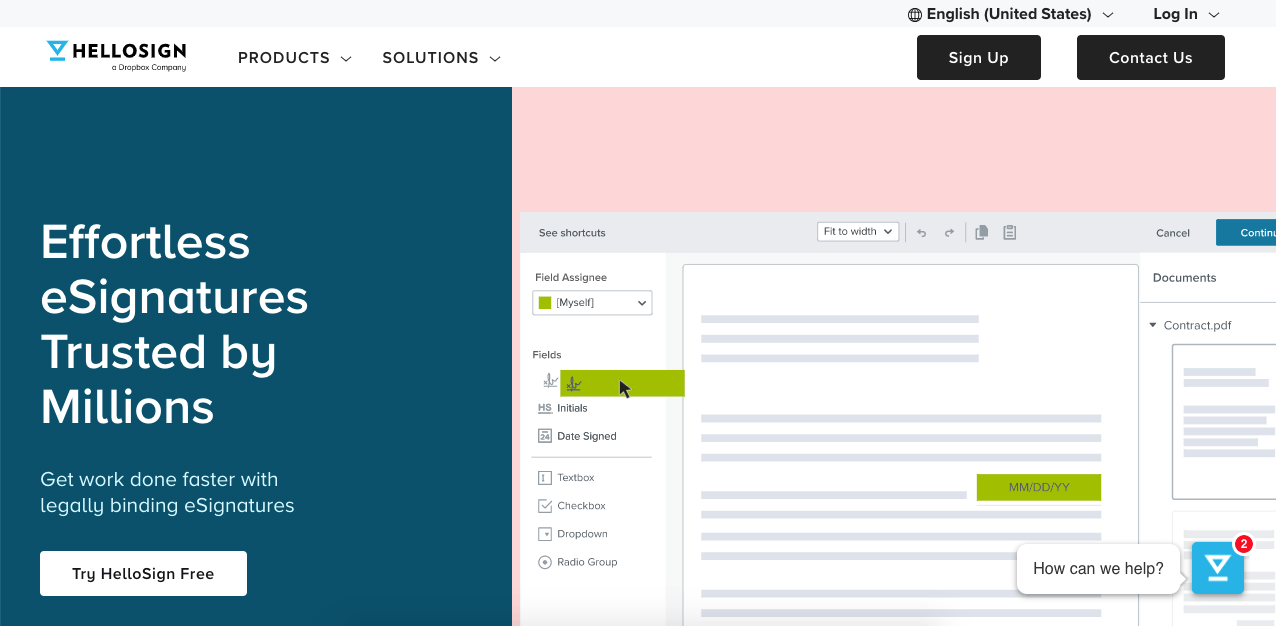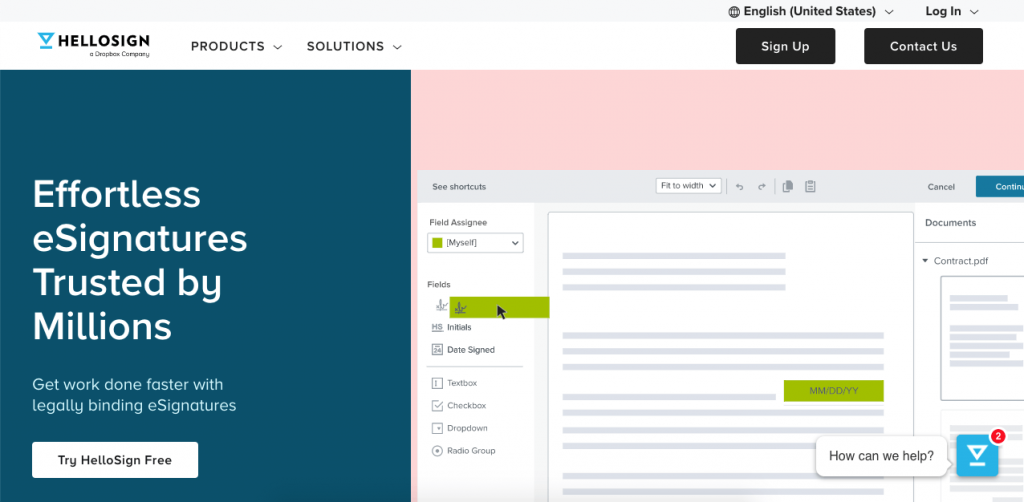 HelloSign is an eSignature platform that brings simplicity to the table, allowing even sporadic users to send online documents to be signed online.
This is a good option for privacy-focused users since HelloSign offers "Bank-level security," protecting your documents through SSL encryption and secure server infrastructure hosted at a state-of-the-art Tier III, SSAE-16, and ISO 27001 certified data center.
HelloSign can also be integrated with multiple cloud-based servers and Zapier.
Although its pricing for professional plans can be high, HelloSign doesn't offer unlimited templates in any price tier, making your process documentation more difficult if you need to sign multiple documents. Signaturely is an alternative to HelloSign.
SignNow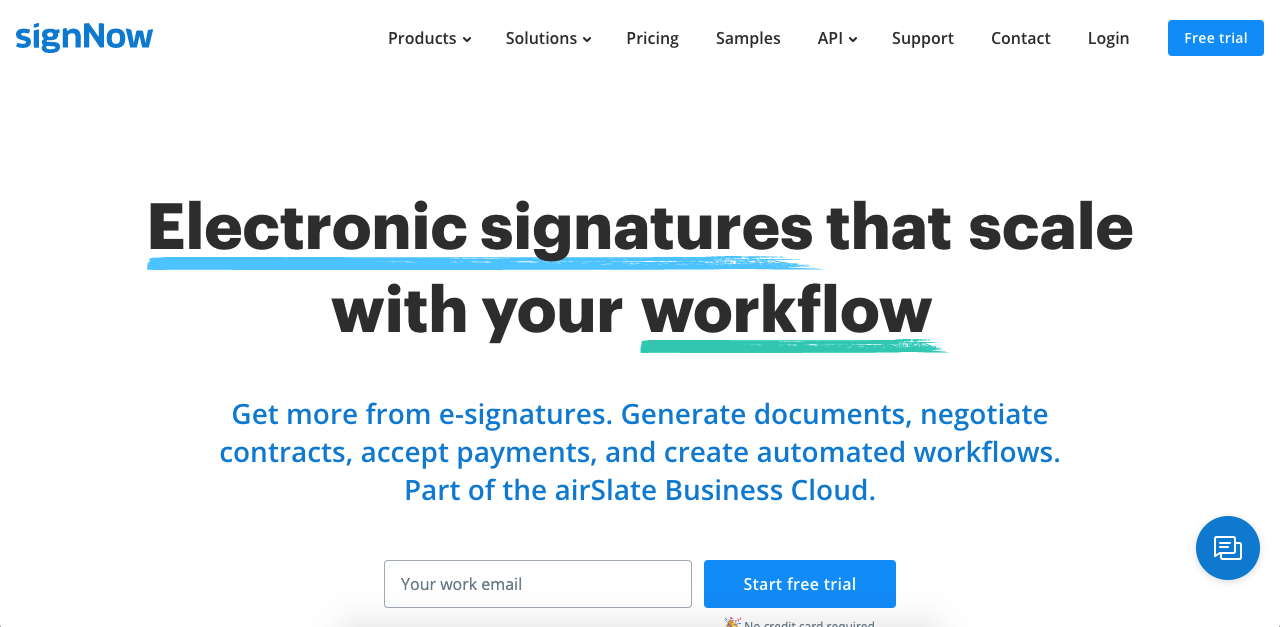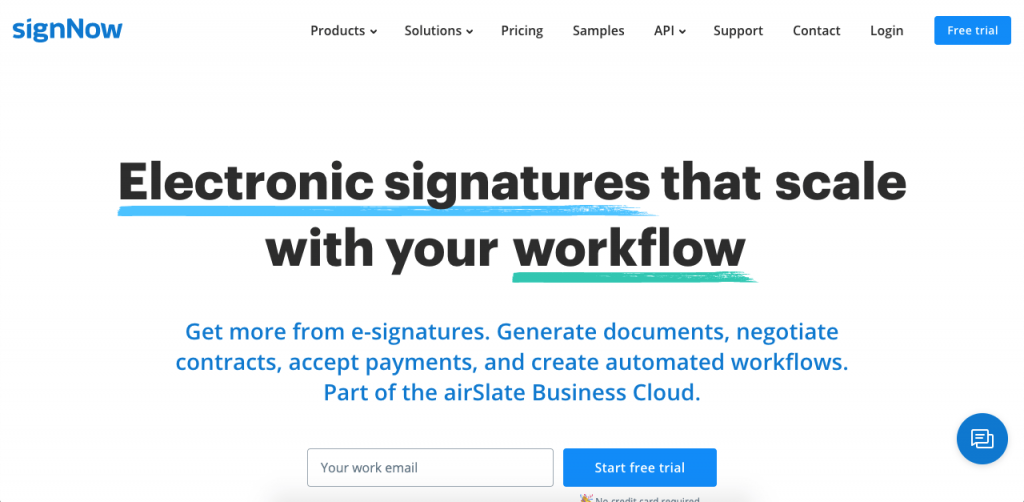 SignNow is an award-winning platform focusing on small businesses. It offers a very intuitive and user-friendly platform, fully functioning Android and iOS apps, and multiple integrations with a custom API.
Trusted by 40% of Fortune 100 companies, it's one of the best DocuSign alternatives, allowing for affordable professional options.
Process documentation may be challenging due to this program's lacking search feature, which isn't very functional and may slow your process. You also can't use the platform to edit documents, so you'll need to upload the fully-finished version.
2. Document Management Software
Document management software helps you file all your documents properly and is easily accessible to the right people at the right time.
Here are the best options:
Templafy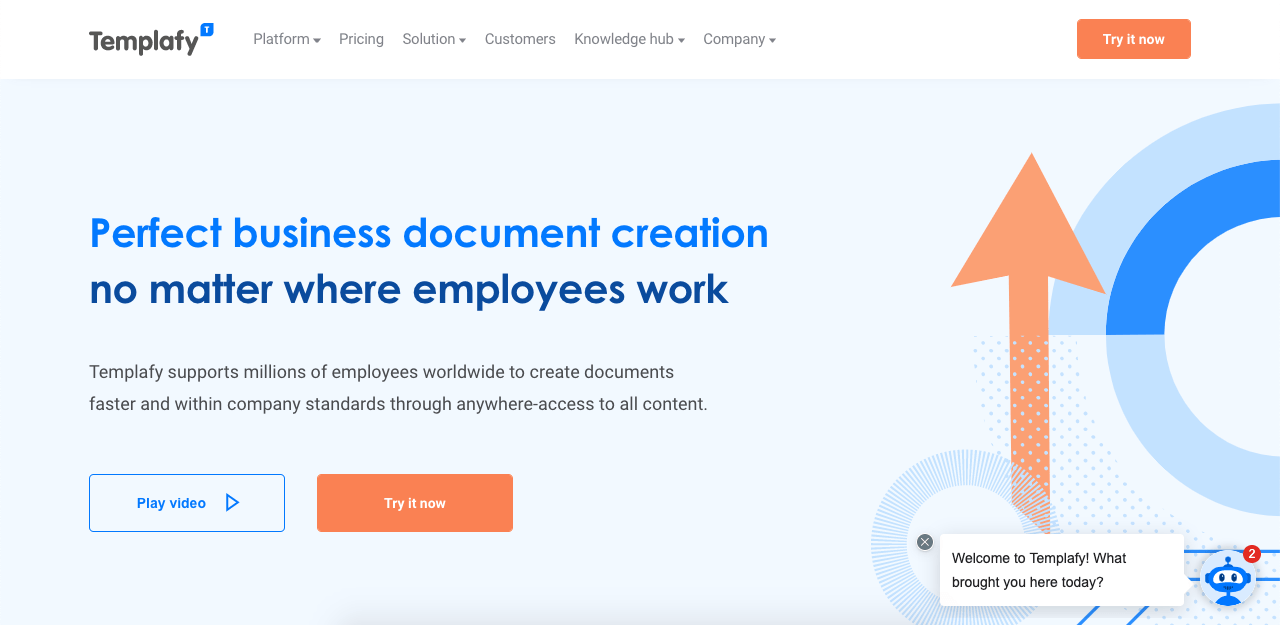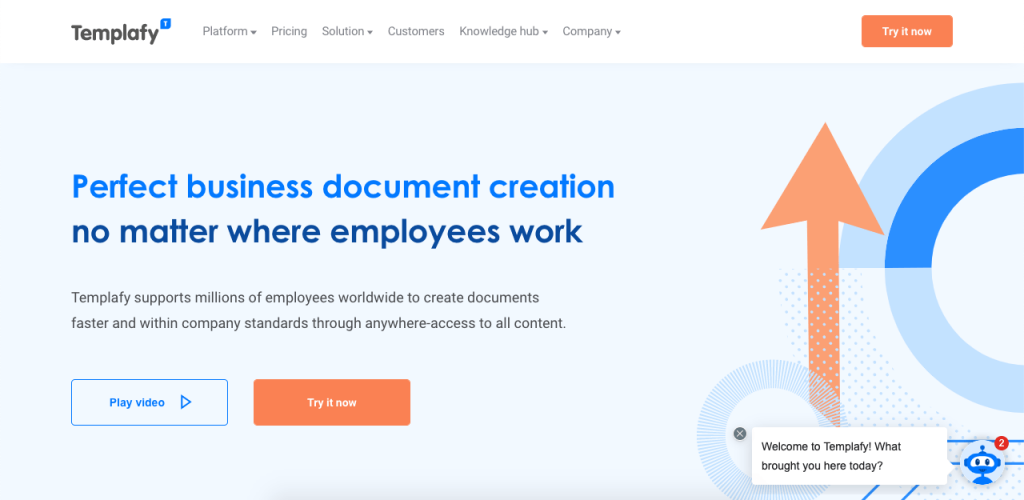 Launched in 2014, Templafy is a relatively new, all-in-one Document Management Software. It is designed to cater to large businesses, helping them streamline their file storage and access. It achieves this through its most powerful tool: intelligence software.
Templafy's intelligence software automatically shows users' most relevant content, using their employee titles and interactions to identify and predict the documents they need.
With its very advanced document-managed software, you can save all your files on the same platform, making sure to keep the right documents visible to only the right people.
Hightail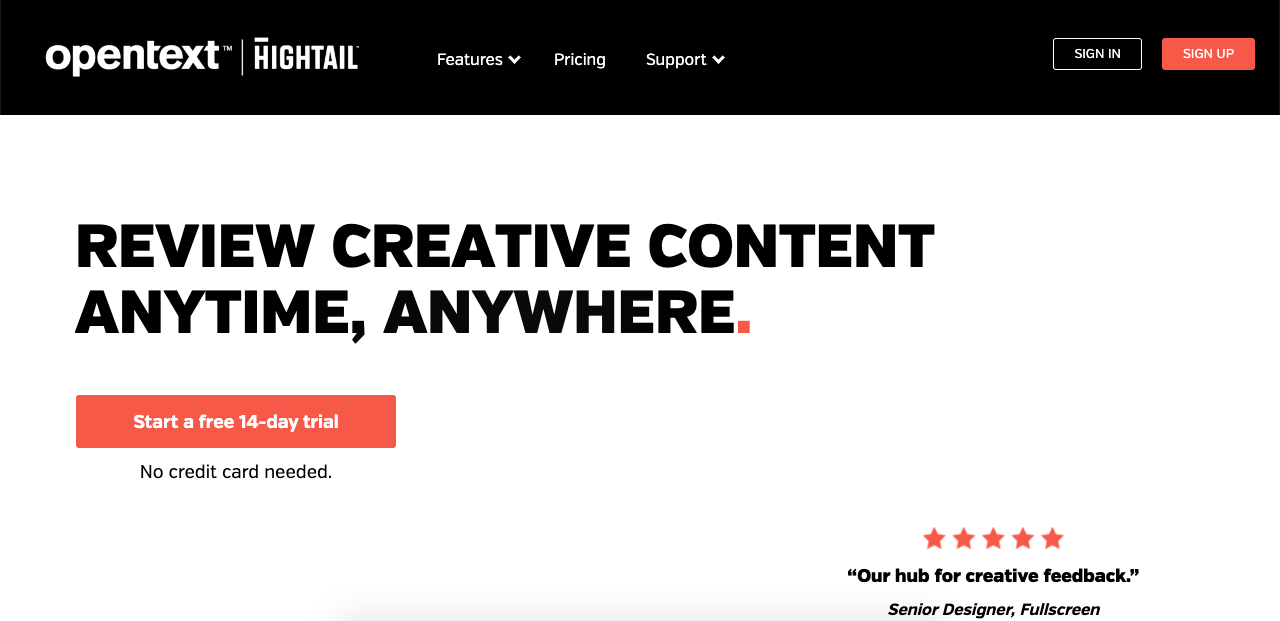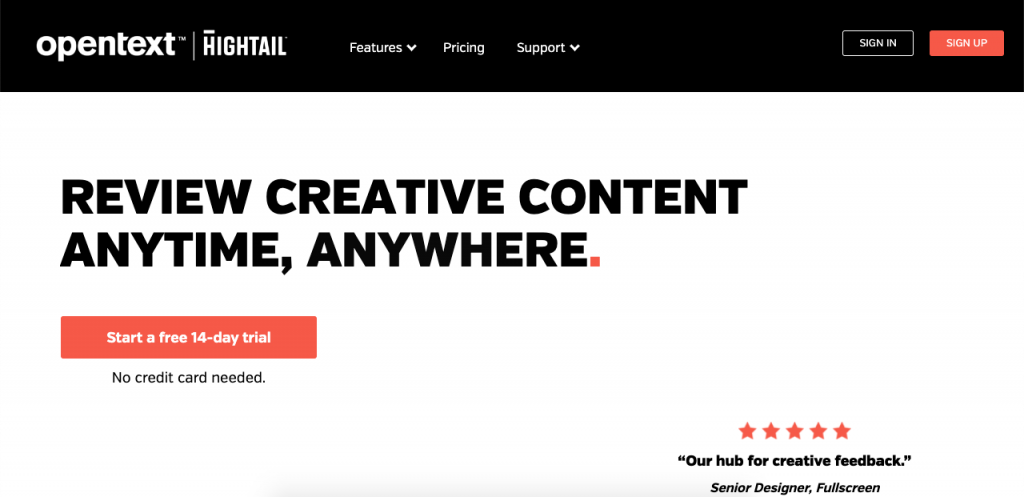 Focusing on sharing and collaboration, Hightail is a document management solution that's perfect for anyone looking to send large files securely,, and accurately.
With Hightail, sharing is as simple as dragging or uploading a file of up to 500 GB and entering the receiver's information. Once you've shared a file, the receiver will get an email notification allowing them to access the file.
Hightail also allows you to track when the file is delivered, when it's opened, and when it's downloaded.
Hightail offers a limited free plan, or try any paid option free for 15 days.
MasterControl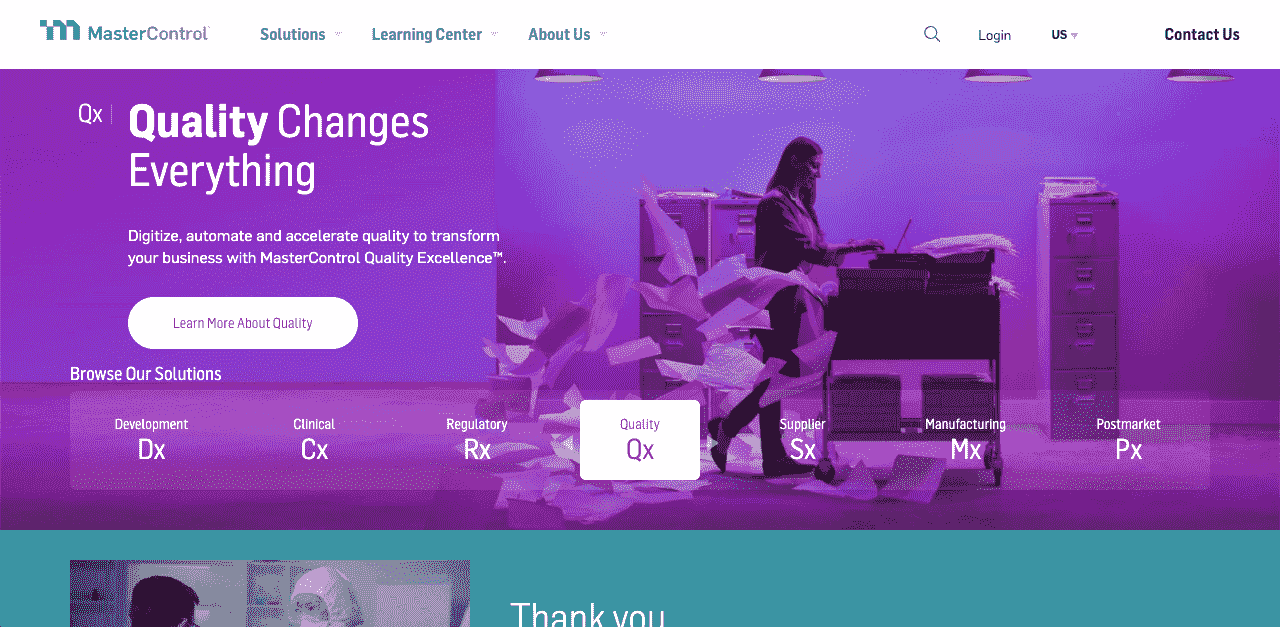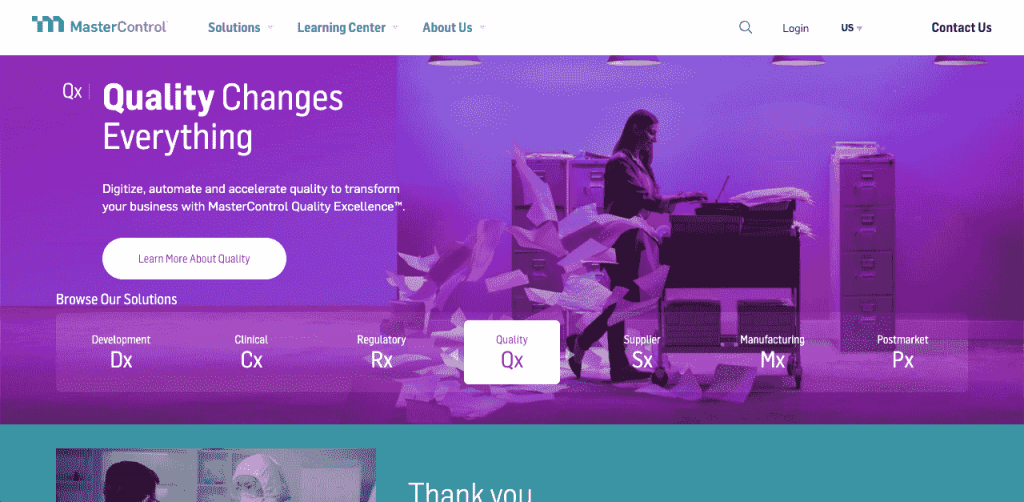 MasterControl is a document management software focused on helping you speed up your processes through automation and error elimination.
This DMS is perfect for science and other research-based, product-driven companies, where it's needed for documents to follow protocols and regulations.
With MasterControl, you also receive access to multiple collaboration, data collection, and auditing tools to help you ensure document compliance and quality control.
It's also extremely safe, offering multiple layers of security for sensitive data.
Although this DMS isn't beginner-friendly, it's one of the best tools for scientific process documentation.
3. Project Management Software
If you need to manage your projects online, project management software can help you create, organize, delegate, and manage them to fruition.
Here are the best project management platforms:
Asana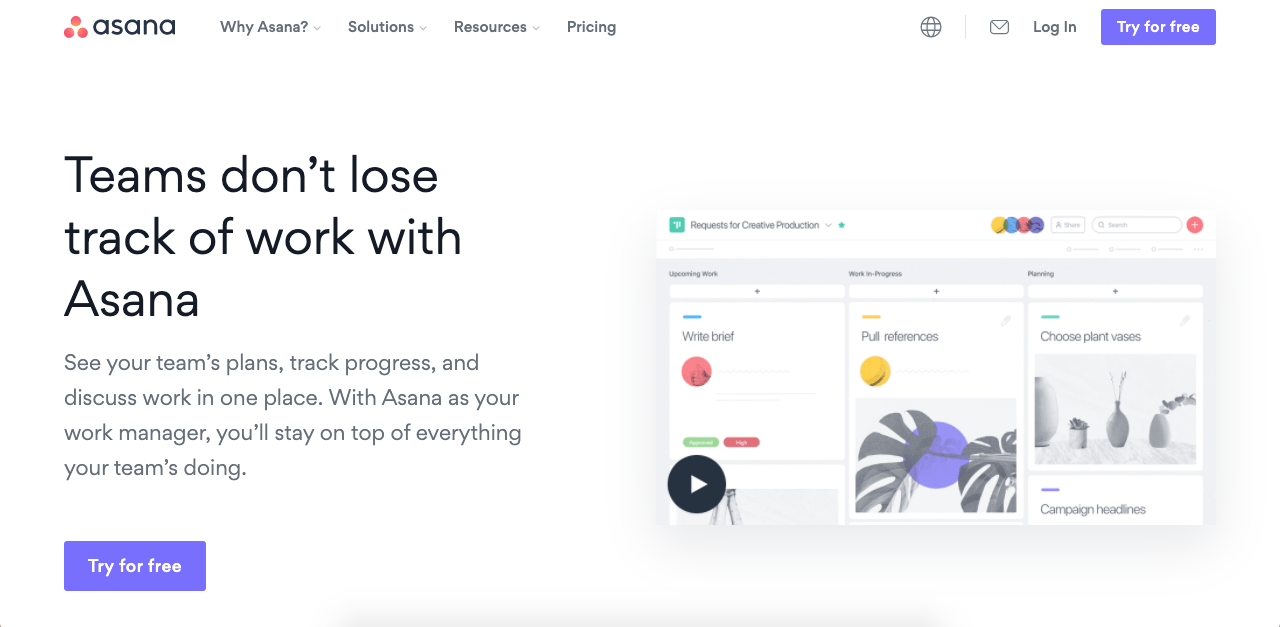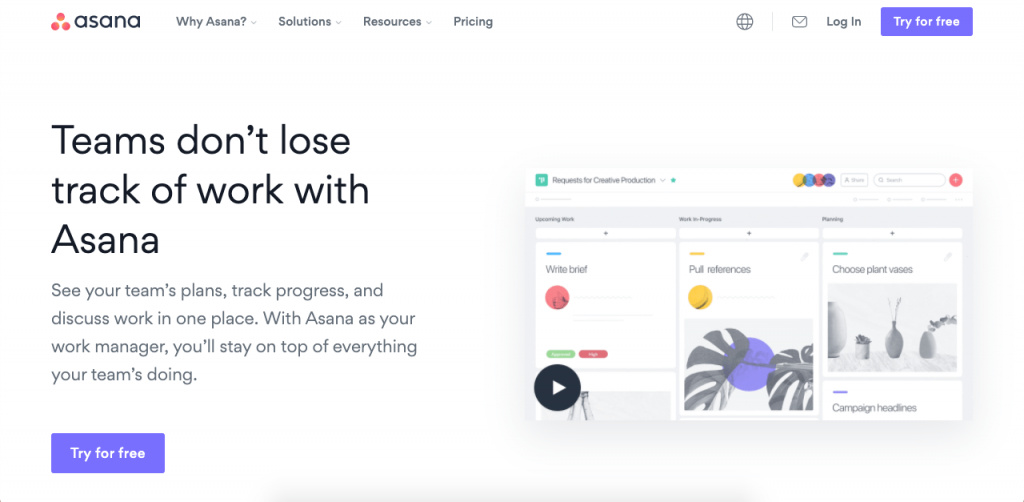 One of the most popular task management platforms, Asana is incredibly versatile and can adapt to various teams and projects. (That said, it's not for everyone, so it might be worth seeing a comparison of Asana vs Monday and other alternatives.)
With Asana, you can manage teams, supervise project development, assign tasks, project visibility to specific users, and look at your process documentation through multiple views.
You can also use Asana for communication, sending announcements instead of printed memos, sending messages with the right context, and even adding online signatures.
Asana integrates with multiple tools and CRMs to better document and populates your processes.
ClickUp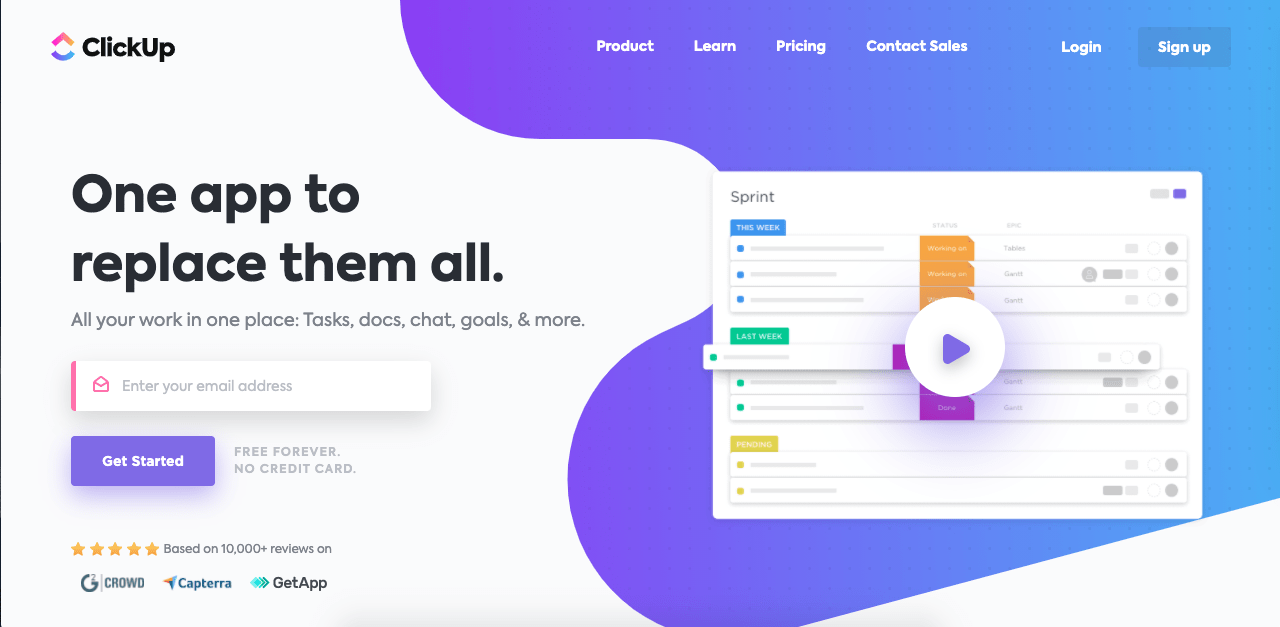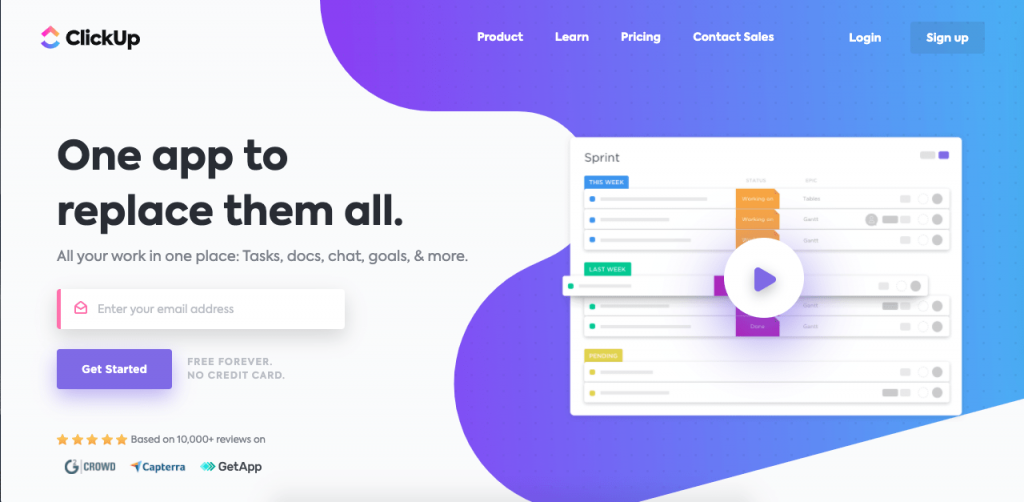 ClickUp is another project management software option that allows you to easily customize the view of your workflow so you can always stay on top of the situation, even after the project is done.
With a user-focused design, ClickUp provides users with a lot of functionality accessed through a clean, sleek, user-friendly interface.
ClickUp is also incredibly flexible, adapting to the team's methods instead of forcing the team to adapt to the tool. This is achieved with a highly-customizable platform that can easily adapt to Scrum, spring, and other project management methodologies.
Wrike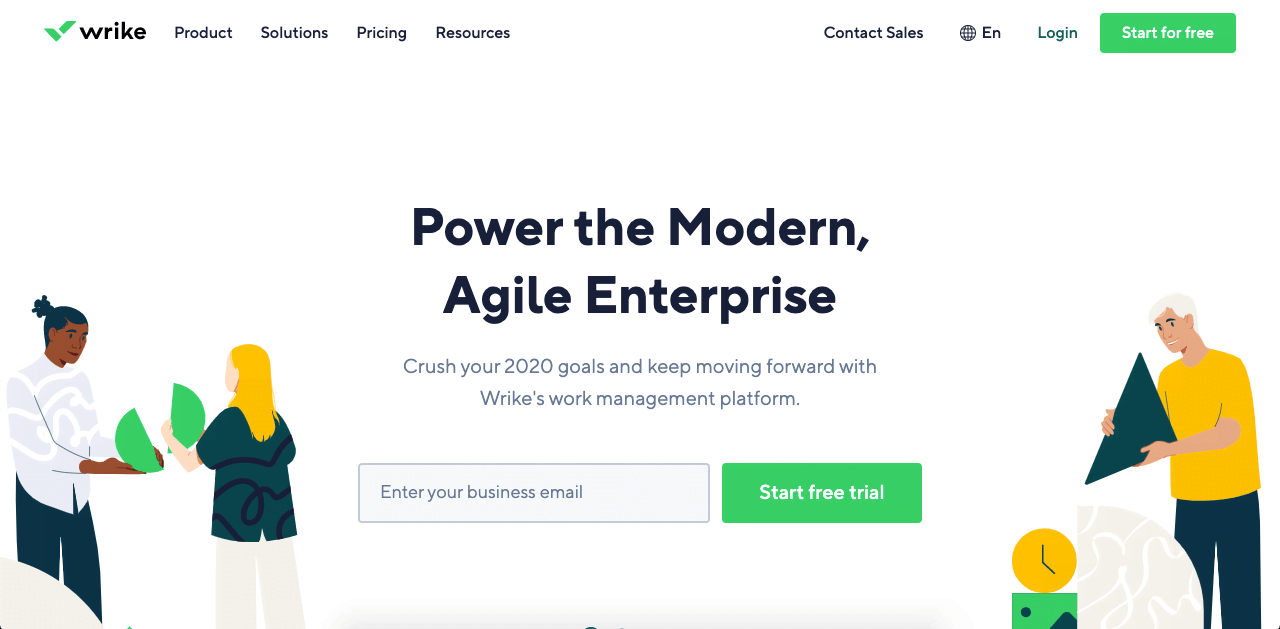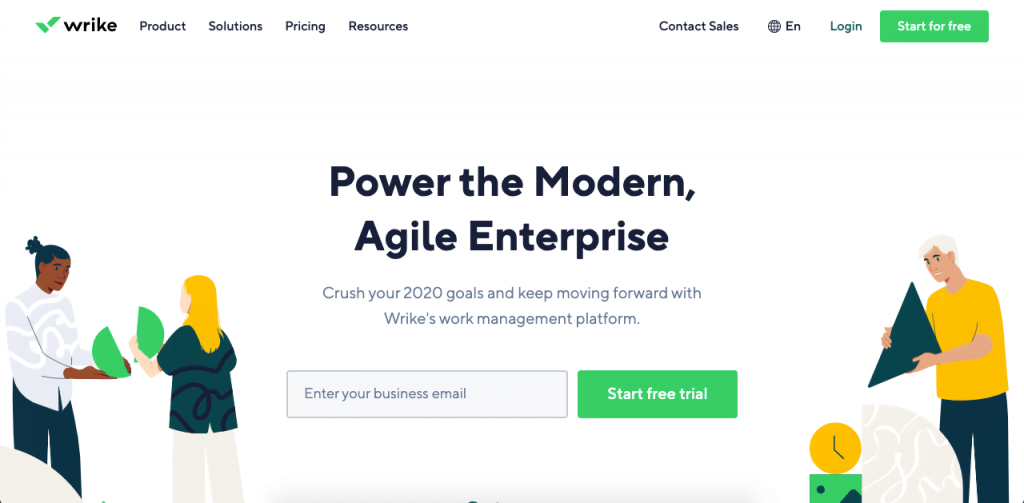 Another great project management tool is Wrike. Wrike gives you full control and visibility of your projects, making the later documentation as easy as possible. Documentation is further simplified with Wrike's file sharing, document management, and expense tracking.
This tool includes comprehensive project management capabilities, which makes it particularly useful for complex projects. However, these same capabilities can make it a bit too complex and not as user-friendly as other options.
4. Files Sharing Software
If you're looking to send files that can't be uploaded to an email, you need a file-sharing platform to store and access your files, like these:
Dropbox Business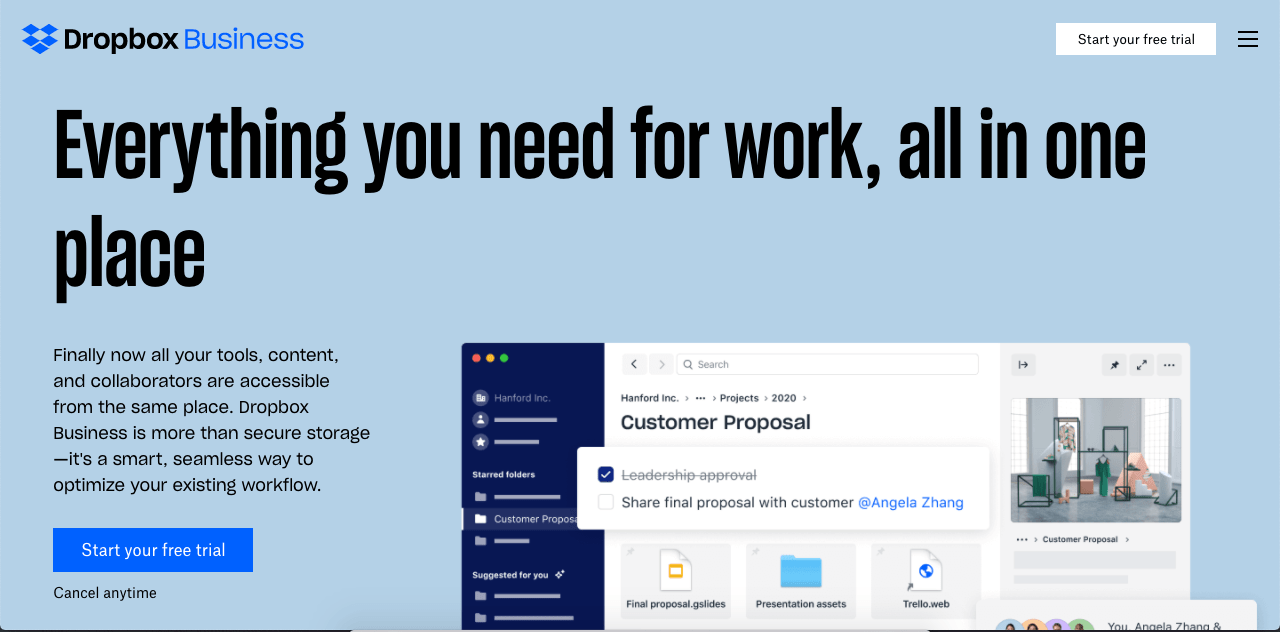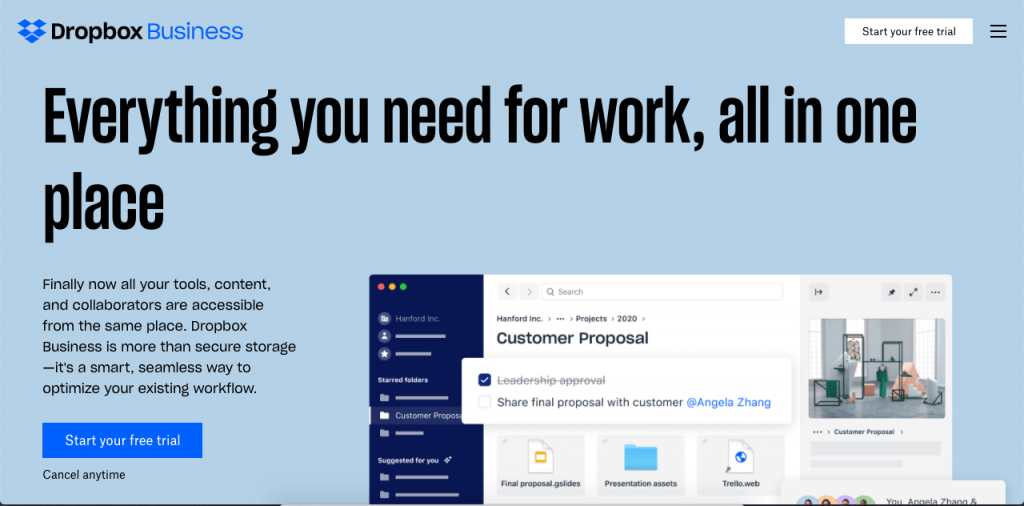 Dropbox's professional option gives you the simple and secure cloud storage capabilities that Dropbox offers in a business-focused tool.
Dropbox Business allows you to access your files from virtually any device, syncing them automatically every time you add or delete them. With Dropbox Business, users can share and receive files without requiring their own Dropbox account.
You can also set up administrator permission controls to give access to the right teammates, giving you full control of who sees what.
G-Suite Google Drive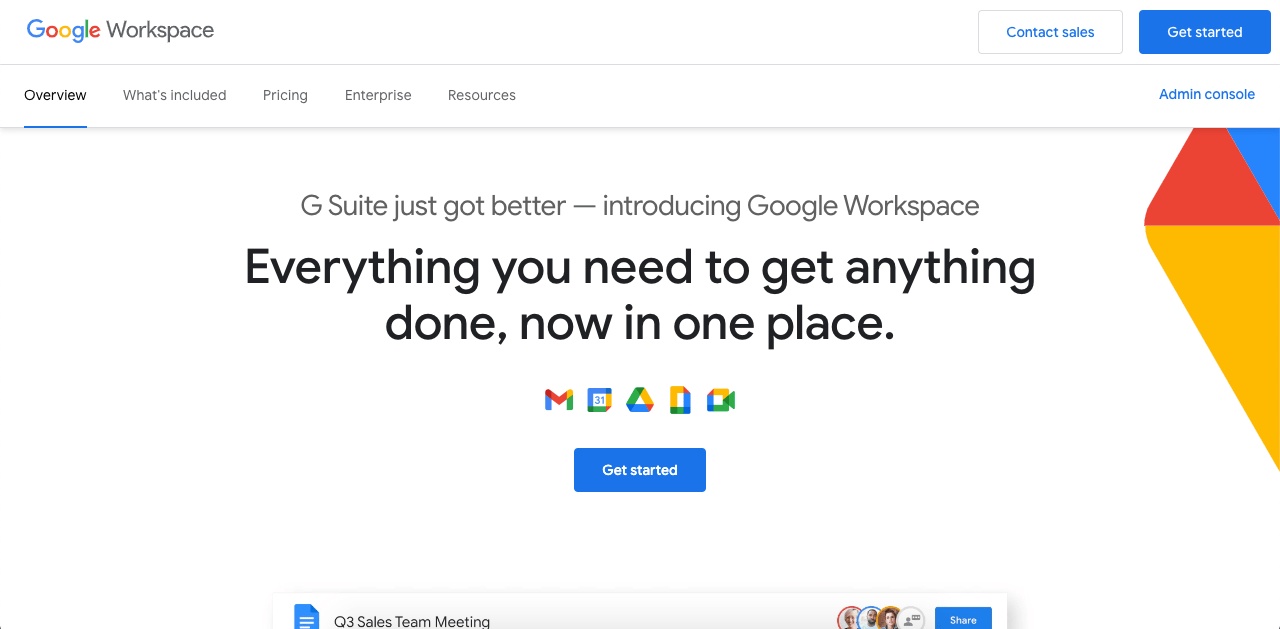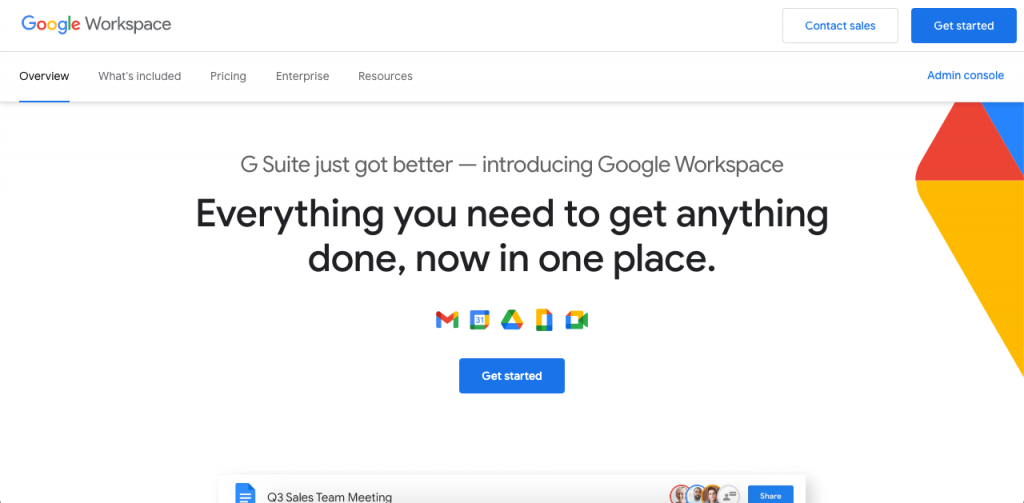 G-Suite Google Drive has quickly become one of the most used cloud storage options for companies, partly because of how good Google Drive regards file sharing.
To share a file for viewing or downloading, you must send the right link with the right permissions, even to multiple members. 
G-Suite also provides far more storage, making it perfect for any business looking for a simple way to share files amongst teammates and clients.
OneDrive for Business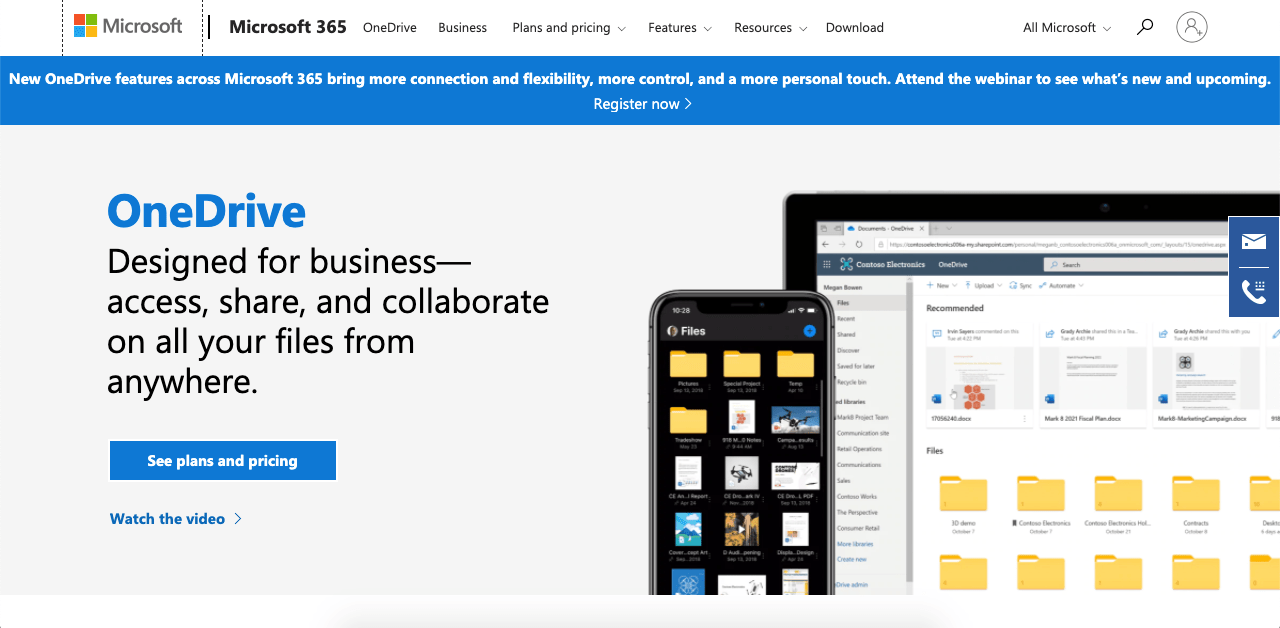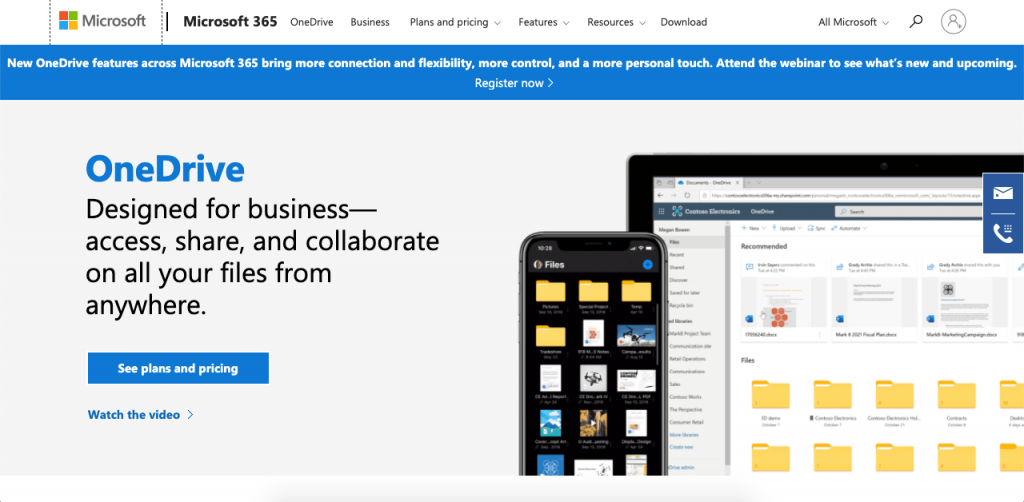 OneDrive for Business is Microsoft's response to Google Drive. With it, you can access files through multiple devices and auto-sync files as they're added or deleted.
OneDrive also allows you to access files offline, so you don't need to be connected to see and modify the files you've already opened.
With OneDrive, you also have more control over the documents you share. Besides sharing through just one link, OneDrive also allows you to set expiration dates on links so they can only be accessed within a specific window of time.
You can also use your phone as a scanner to quickly digitize and upload physical documents to OneDrive.
Users don't have to be registered to receive and interact with files, making the accessing process far simpler.
5. Wiki Software
Whether for internal purposes or for your clients and users, wikis are great for creating your knowledge bases.
Here are the best platforms to start making your wiki:
Bit.ai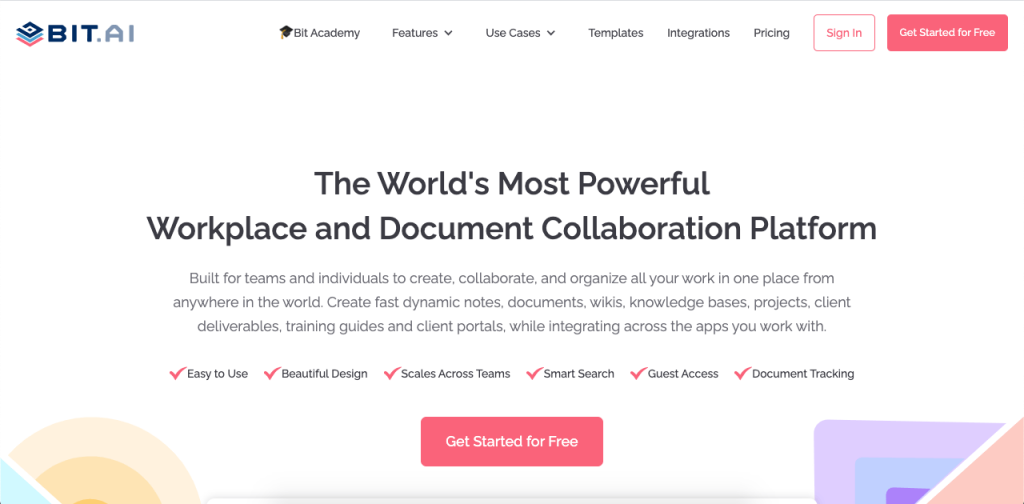 Bit.ai allows professional teams to share, track, and manage company knowledge, allowing for collaboration between teammates.
With Bit, you can easily create, share, and edit information on your company's policies, methodologies, training processes, and many other aspects, allowing for very easy process documentation.
Bit makes it easy for teams to collaborate, allowing users to tag each other, showing real-time edits, and allowing teammates to communicate with each other through the built-in chat.
Confluence Wiki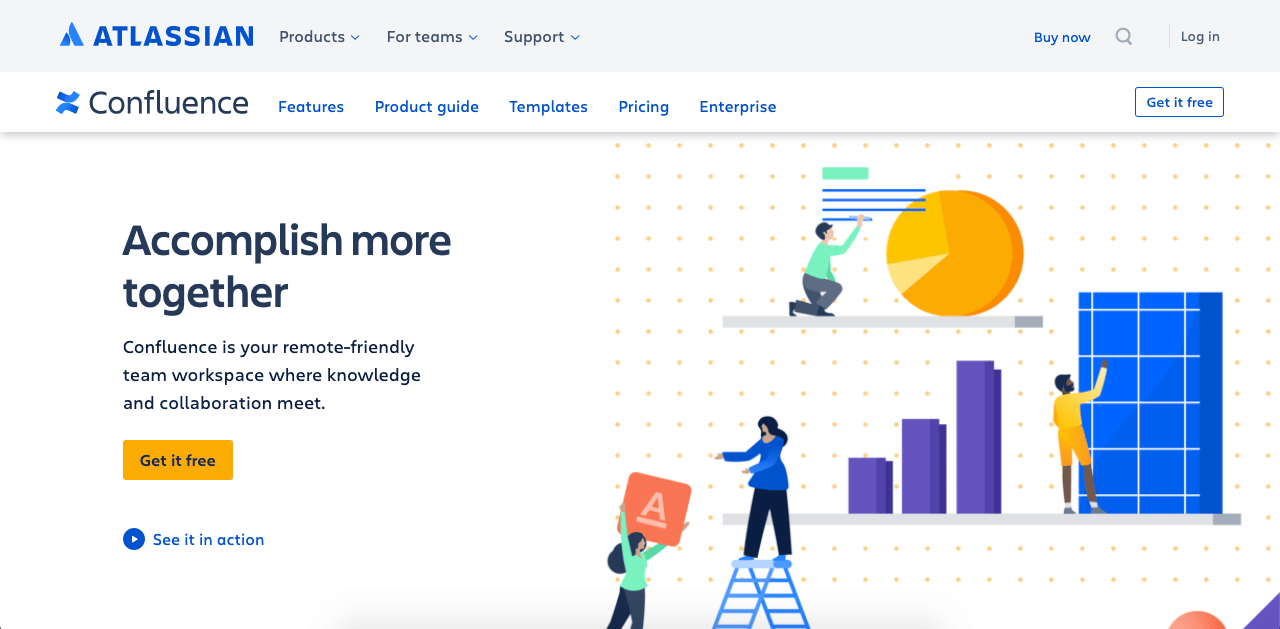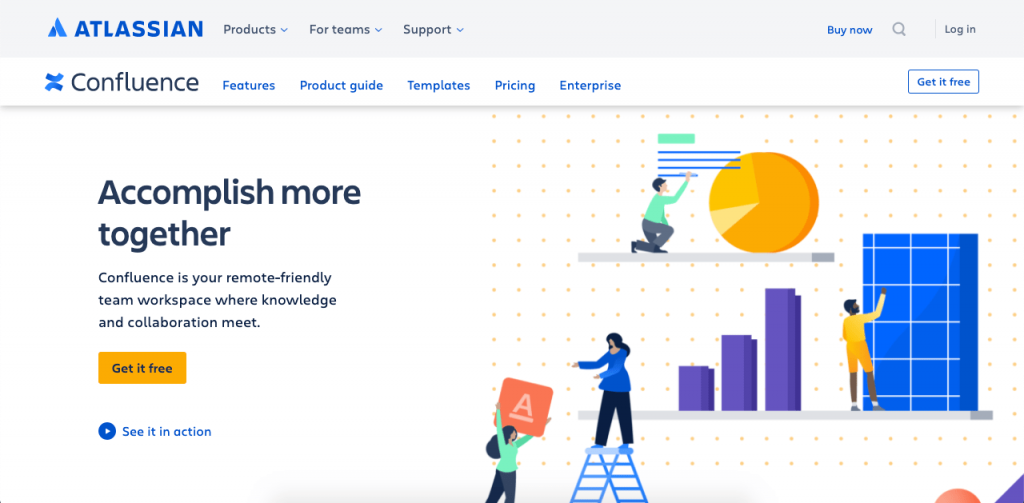 Atlassian Confluence is a tool focused on democratizing organizational knowledge with a mission to democratize organizational knowledge. It lets users create, store, and share content in PDFs, docs, images, and much more.
Teammates can communicate by tagging each other and leaving feedback, allowing communication in the right context.
Confluence is a terrific option for remote workers needing a tool to allow them to communicate and collaborate without being face-to-face.
Helpjuice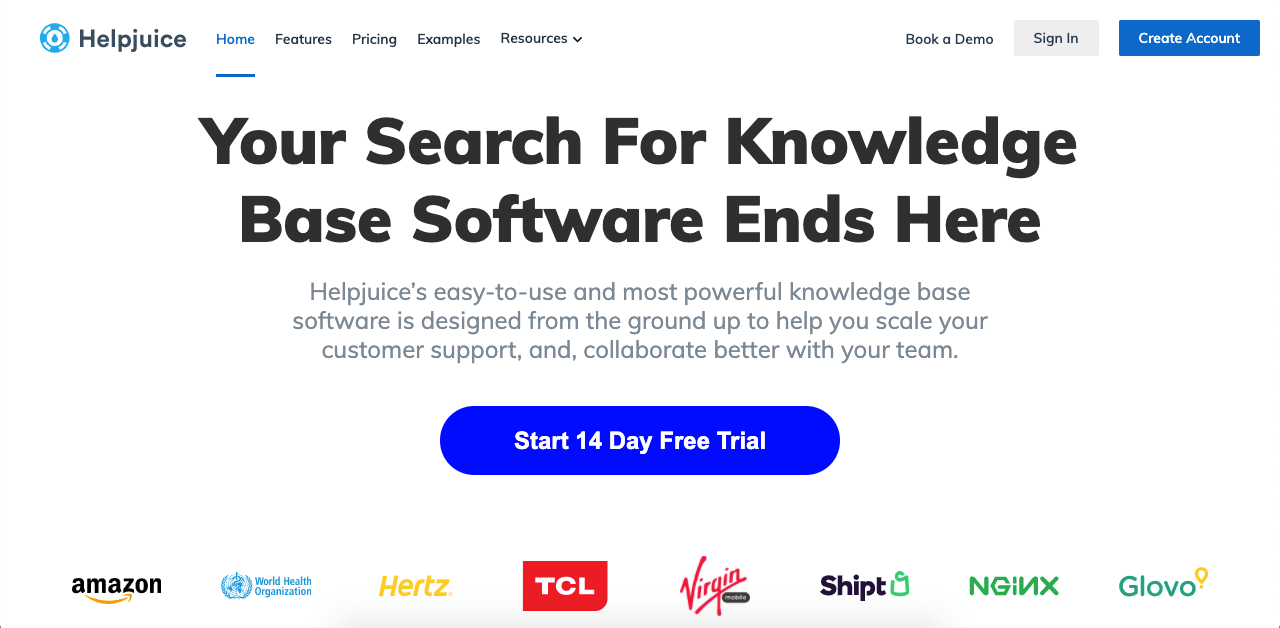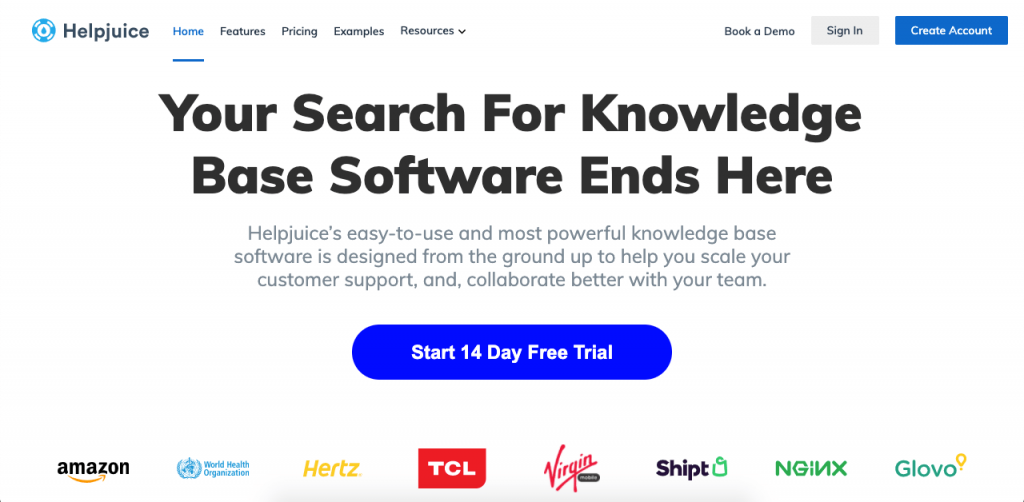 Helpjuice is a simple knowledge base software with powerful features. You can use Helpjuice to collaborate with your teammates on documents and interact with them.
This tool also gives you analytics about what users search for in your knowledge base, how articles impact them, and how individual employees interact with your content. You can improve it and create content that better fits their needs.
Helpjuice is also great for growing companies, allowing you to modify and customize user permissions easily.
This is an excellent tool for internal and external knowledge base creation and maintenance.
6. Workflow and Business Process Software
Workflows help users see how processes work and where they are the first thing you need to streamline your process.
Get started with these options:
ProcessMaker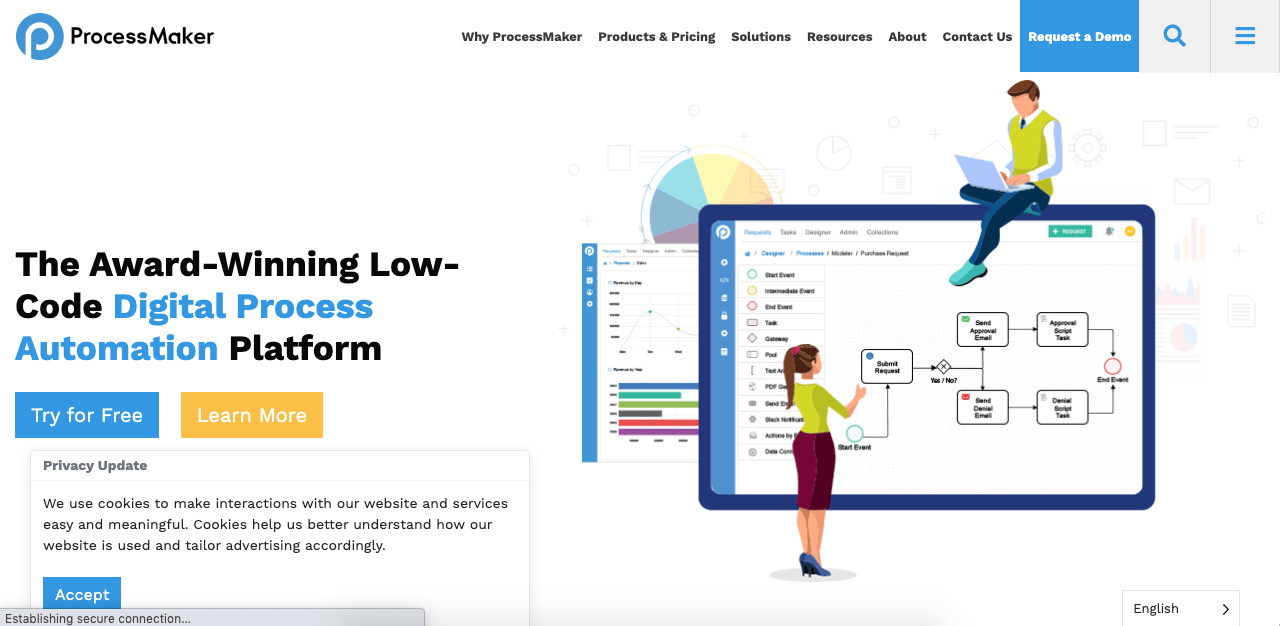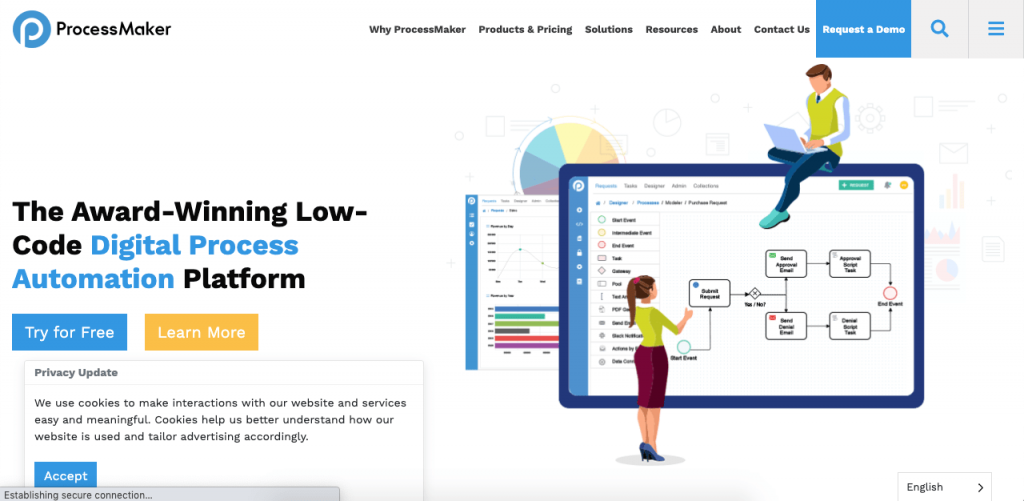 ProcessMaker is an open-source software that allows for easy workflow automation for large companies. Through a low-code business process management platform, users can quickly design and automate whatever workflow they need.
You can use ProcessMaker to visually design workflows and approval workflow screens, monitor your workflows through visual dashboards, and easily handle process management through its drag-and-drop interface.
Although somewhat expensive, ProcessMaker is perfect for users with minimal coding experience looking for a quick way to automate their workflows.
Integrify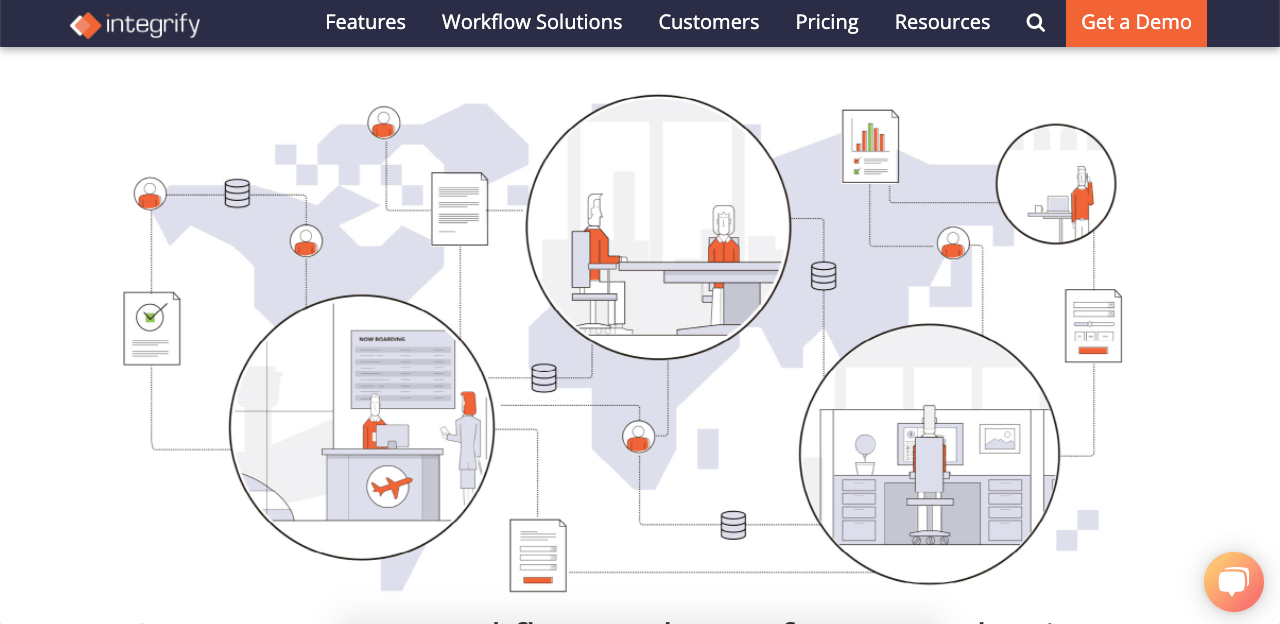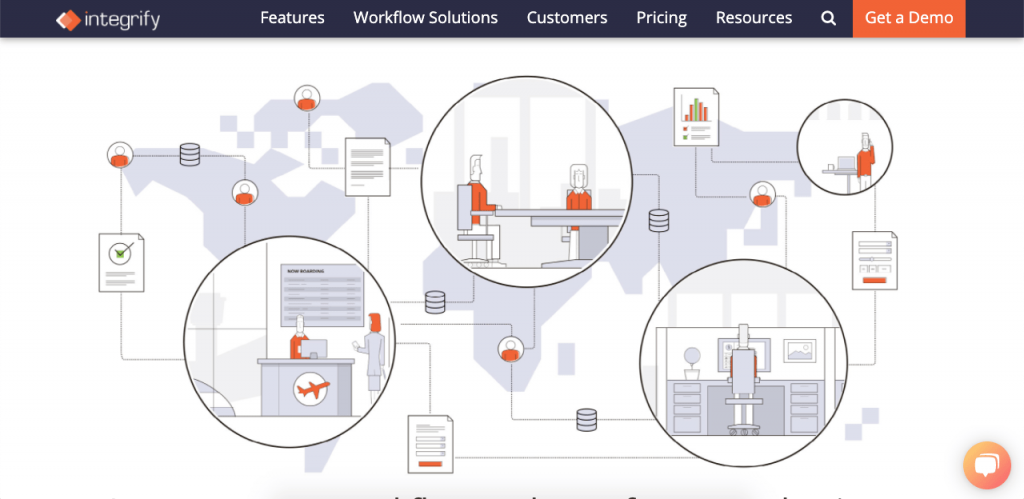 Integrify is a workflow automation software that allows users to create dynamic workflows and effective web forms. With Integrify, you can easily monitor workflow progress and receive workflow solutions that are as broad or as specific as your company needs.
This platform allows seamless teammate collaboration by assigning tasks and approvals to the right teammates and letting them create workflows without coding through its user-friendly platform.
Although many integrations are lacking, it is powerfully integrated with Salesforce.
Flokzu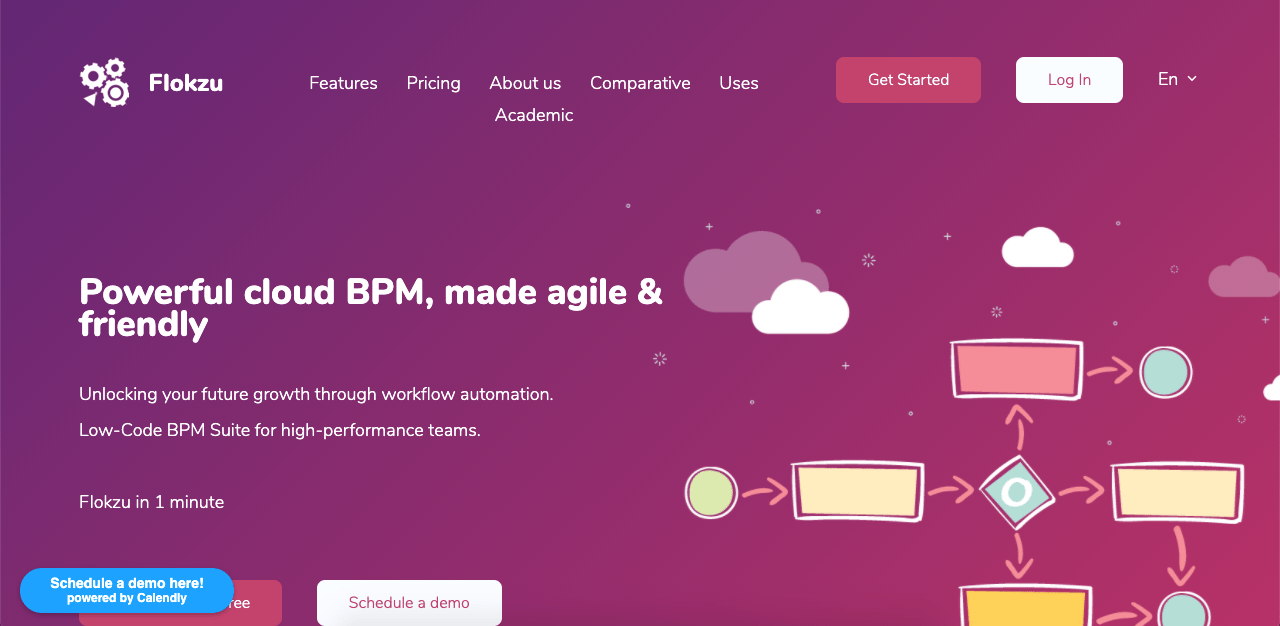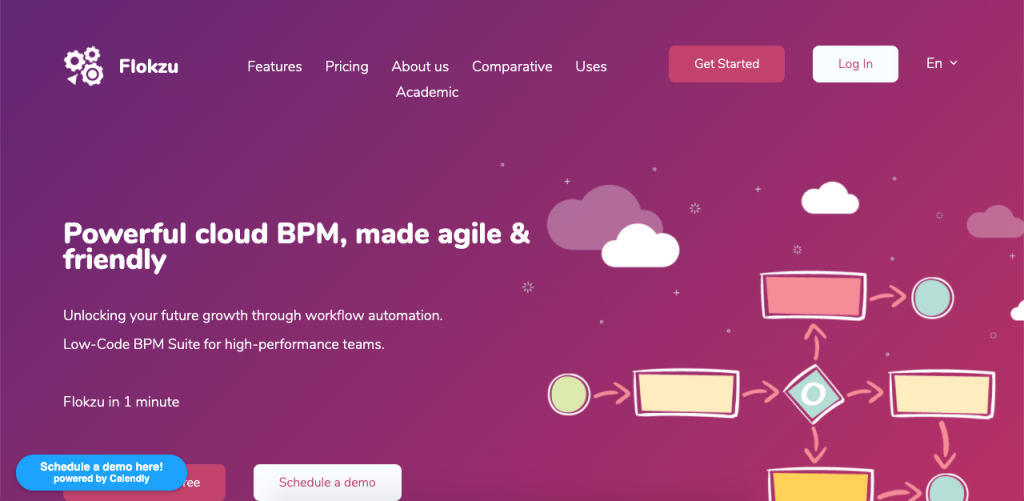 This cloud-based workflow software allows you to create and manage any workflow your company needs. With Flokzu's templates, you can get started right away.
Team collaboration is easy with Flokzu since you can manage projects through timers and due dates and analyze them through custom reports. If a team member is unavailable, you can quickly replace them by scheduling substitute members in advance.
Flokzu is easy to use and integrates with multiple CRMs and other tools through Zapier.
7. Documentation Tools
To keep everything documented, you'll need tools to create actual documents.
Here are the best word-processing tools you can use:
Microsoft Word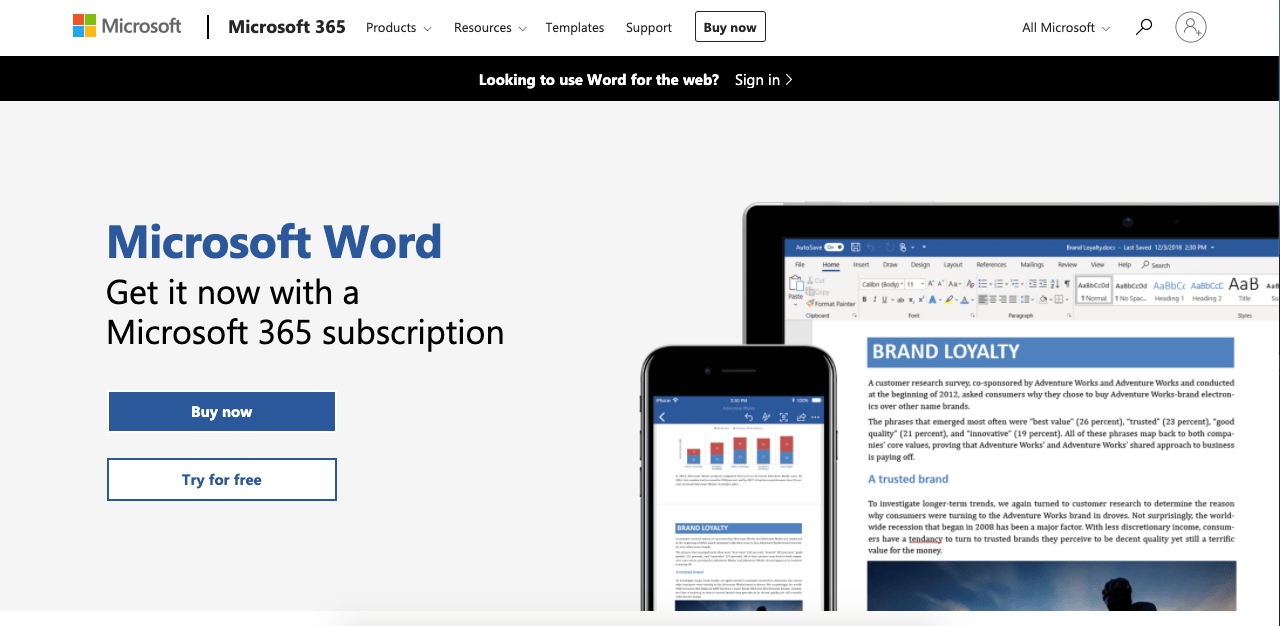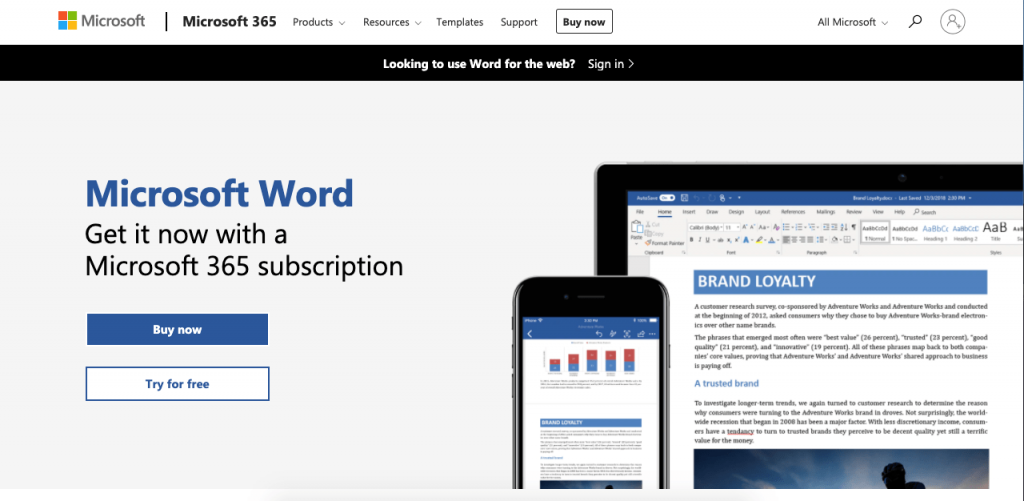 With over 30 years of experience, Microsoft Word is the document editing software on which all other word processing software is based.
Microsoft Word is great for process documentation because nearly everyone knows how to use it. It has very powerful word-processing capabilities and features that surprise even regular users.
Microsoft now includes an online version of Word, taking its famous word-processing software to the cloud and allowing users to get all the features they need without worrying about pressing the "Save" button before their computers crash.
Google Docs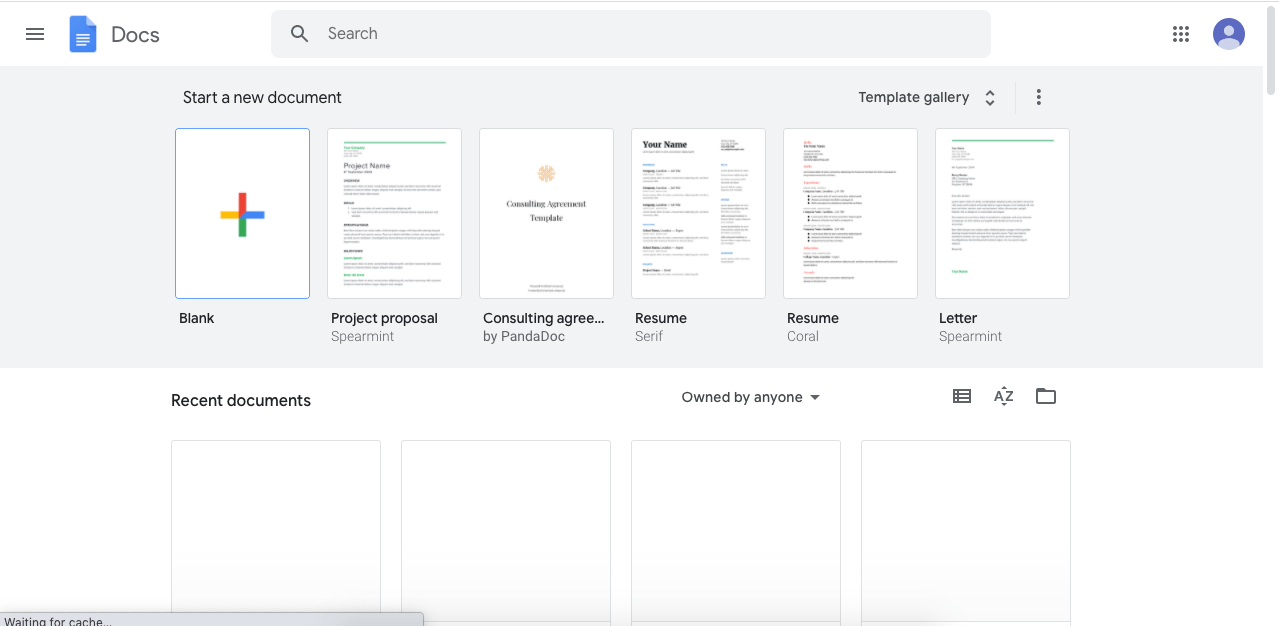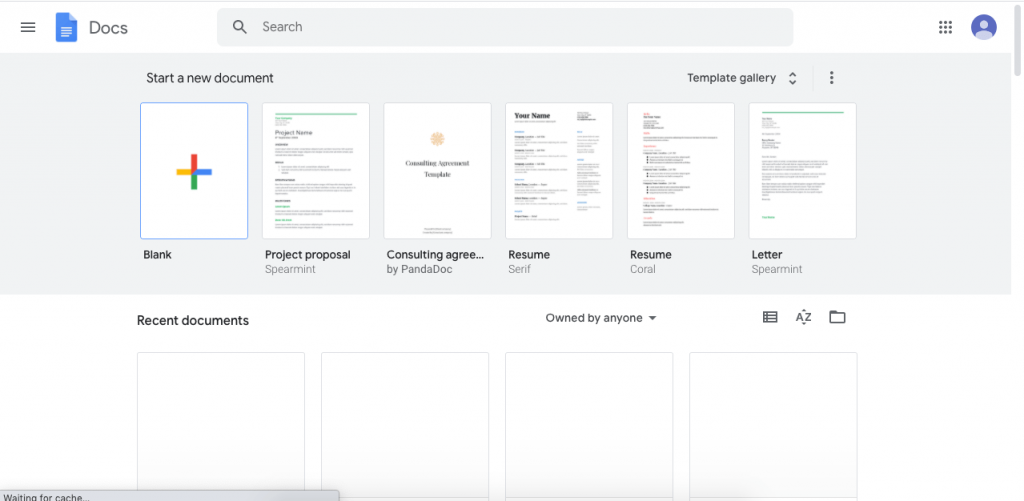 Google Docs is part of Google's free cloud-based office suite, accessible through any Google account.
Google Docs streamlines Microsoft's word-processing software, keeping it very similar to Word but removing the bulk of options that most people don't use, making it easier to interact with. Although not as smart or functional as Word, Google Docs makes it extremely easy to go paperless.
With Google Docs, you can collaborate with teammates through suggested edits, comments, and links with the right editing permissions. Google Docs also keeps a log of every edit since the document's creation, allowing you to retrieve an older version of your documents.
With a limited free account, Google Docs is perfect for small team collaboration.
Tettra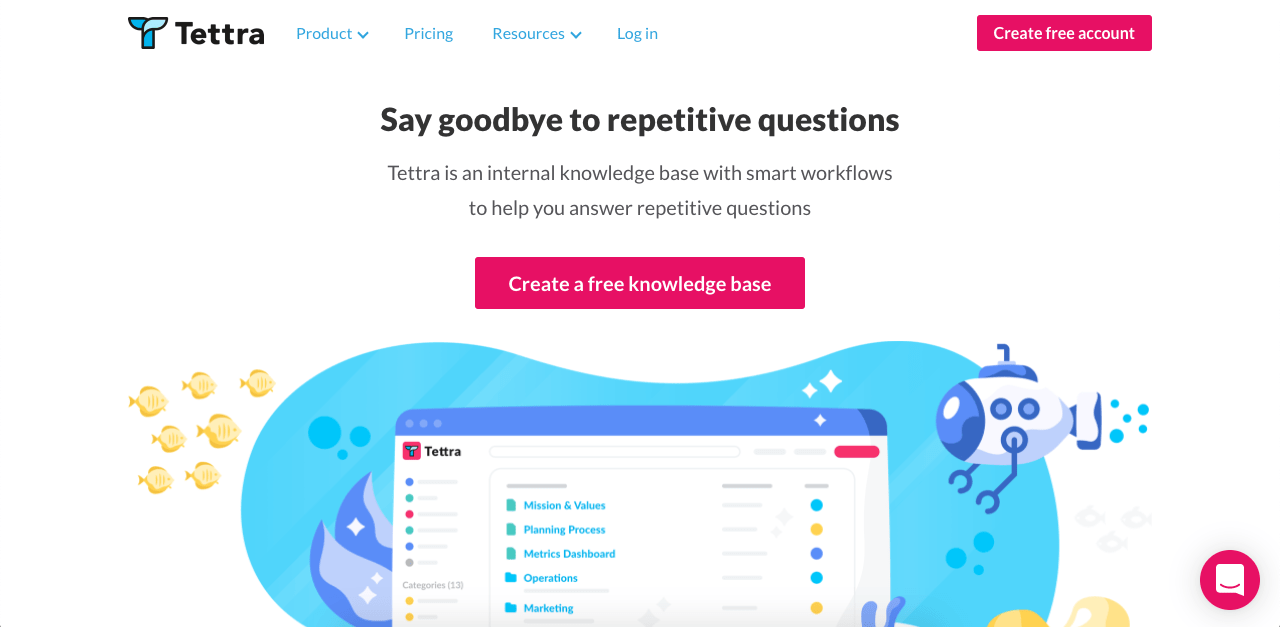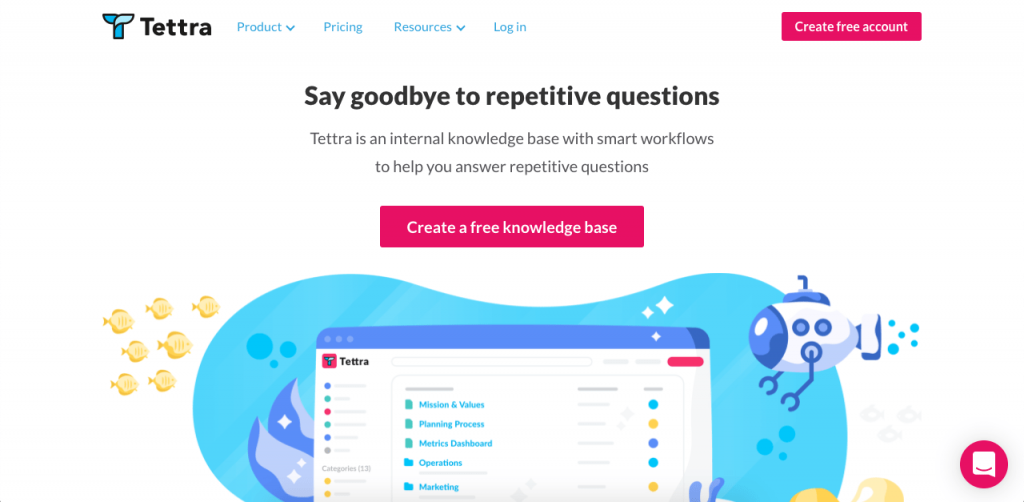 Tettra is a great knowledge base creation tool for managing and keeping your process documentation in one place.
You can use Tettra to document all your processes by creating libraries and wikis where everyone can collaborate and update as they go along. Since Tettra is focused on knowledge management, it has multiple helpful features to allow you to build and collaborate documents with your team.
Tettra also makes useful suggestions about the kinds of content you should add and how you should organize it while helping you along the way.
8. Visual Process Mapping Tools
Process mapping tools help you see and share your work process with clients and coworkers.
Here are the best visual process mapping tools you can use online:
Lucidchart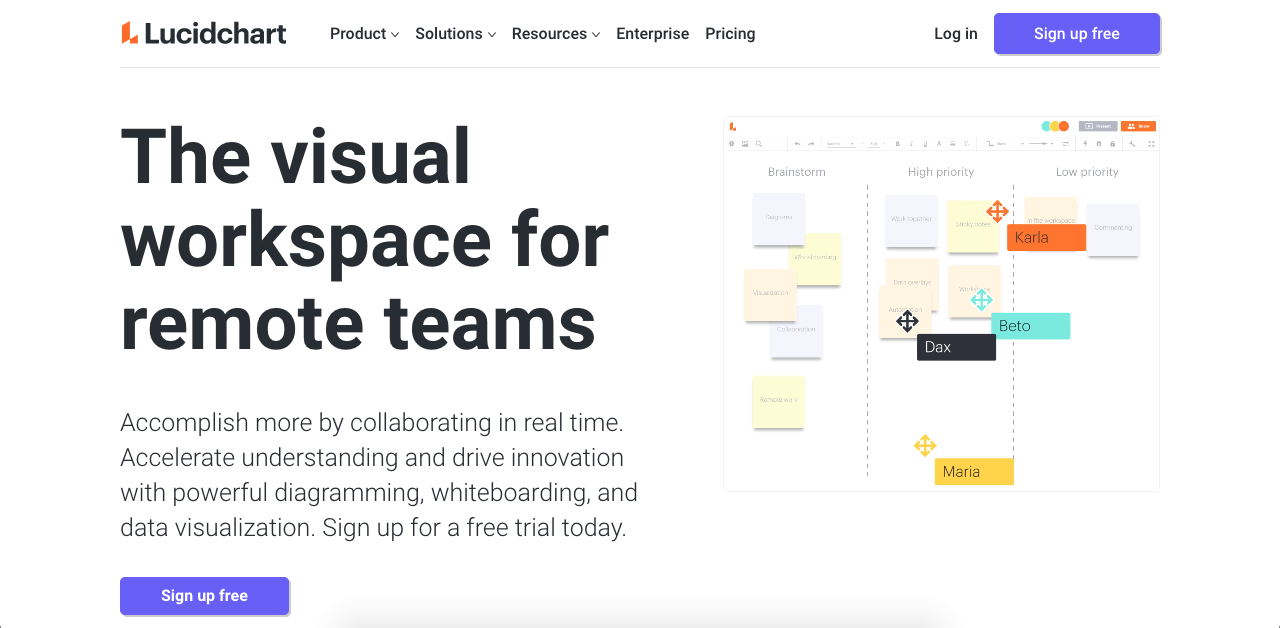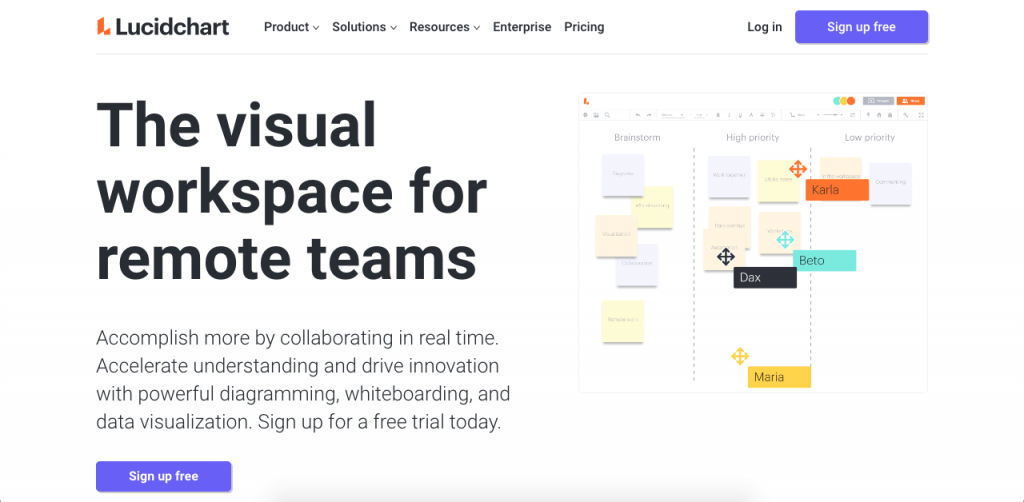 Lucidchart is one of the most famous and most used tools for creating online diagrams and flowcharts.
It's so easy to use you can start creating your diagrams as soon as you sign up. The platform also provides many templates, mockups, and shapes to get you started immediately.
You can also import files from most competitors, including those listed here, so you can quickly and seamlessly switch tools whenever you want.
With real-time collaboration, you can see who is editing and work with your teammates on the same item.
Microsoft Visio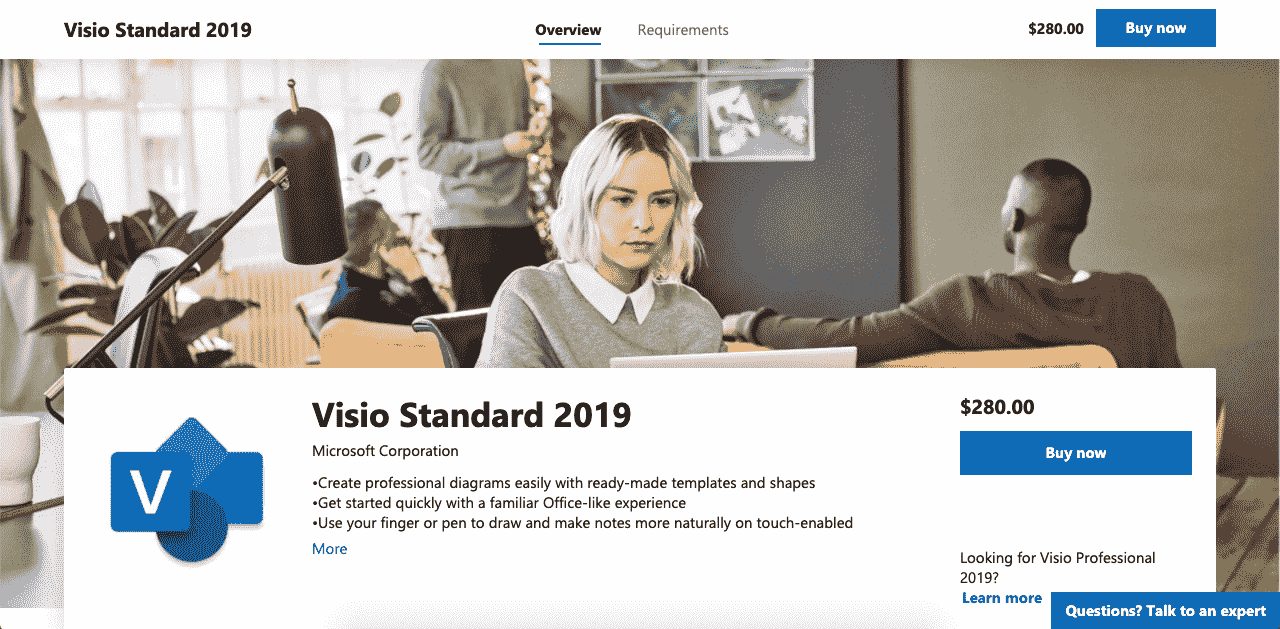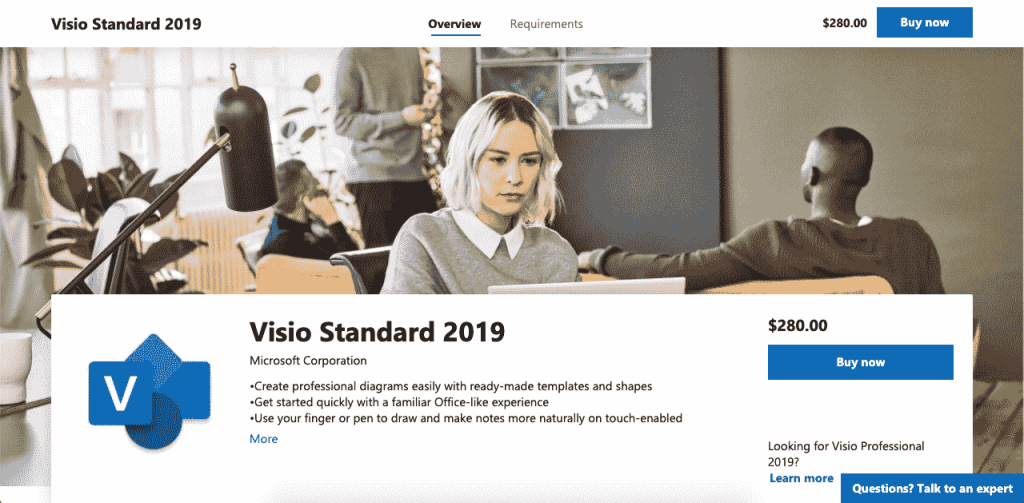 Visio is a pioneering visual process mapping tool developed in 1992 that provides users with revolutionary intelligent and interactive drawings.
Since Microsoft acquired it in 2000, Visio has conveniently integrated with the rest of Microsoft's suite, making it the obvious choice for anyone already using Microsoft products.
You can immediately begin using its multiple templates, helpfully arranged by Visio's sorting feature.
Once you're done, you can import your charts as images, PDFs, web files, or AutoCAD drawings.
SmartDraw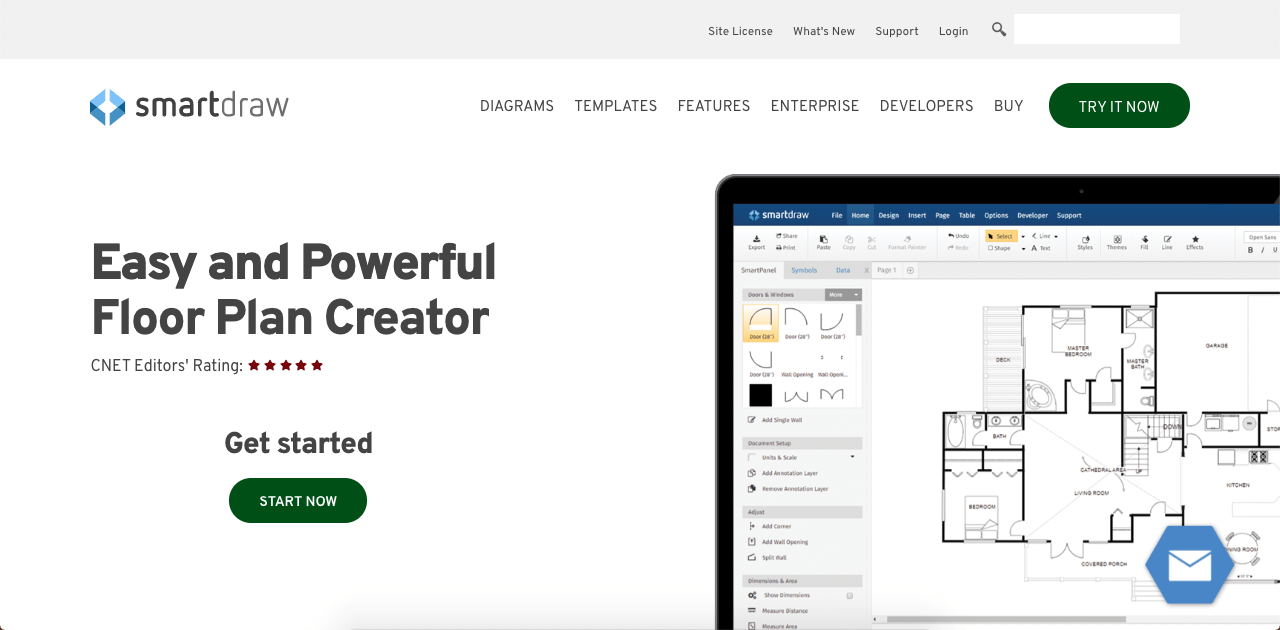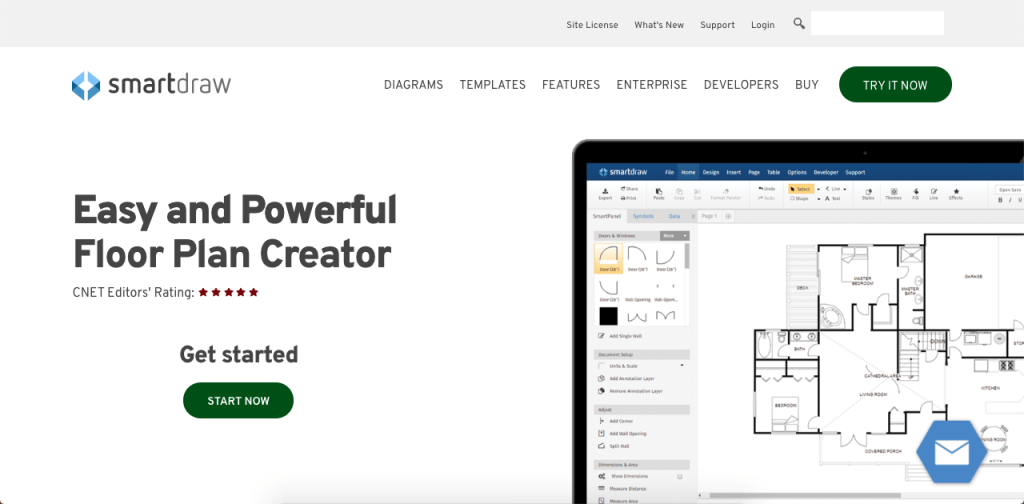 SmartDraw is a very versatile visual process mapping tool. With multiple templates for everything from software design to house planning and multiple large maps, SmartDraw has a well-curated library to get you started as soon as possible.
When you're done with your document, you can export it and share it through various third-party solutions like Google Drive, Dropbox, OneDrive, and Box. You can also export it to Microsoft Visio or as image files, making the final product versatile.
Although its user interface isn't as seamless, SmartDraw is a good budget-friendly option.
Process Documentation Tools: Conclusion
With over 20 options to choose from for process documentation, you now have the perfect tools for the right job. Use them, combine them, and start documenting your processes today.