Proper documentation is essential to ensure that a business runs smoothly. Business documents record a company's important internal and external dealings.
They are important for a company's day-to-day operations and record business deals, financial accounts, and more. Without proper and continuous documentation, most businesses wouldn't be able to function properly.
What Is Documentation In Business?
Whether for daily operations or long-term business planning, documentation is essential to doing business. 
A good documentation system is necessary to run a business properly. It helps maintain a record of transactions and contracts with external actors and other companies.
Business documents come in different formats. Depending on the document type and business needs, documents can be managed in either a physical or digital form.
The Importance Of Documentation In Business
Now that we have established how essential documentation is for businesses, let's go into more detail about why it plays such an important role and explore how it enables businesses to run smoothly.
A way of instilling confidence
Documentation records and communicates the story of a business. This includes its origins, short and long-term goals, and current operations. If a business aims to expand or diversify, documentation is used to validate its current position and instill confidence in potential investors.
Documentation also ensures that a company can prove its compliance with official standards. This is especially important for multinational companies.
Important for Governance
In many countries, businesses must build and submit articles of association and constitution. These rules define how a company operates, how it appoints directors, and the scope of its powers. Documents help define a company's internal rules and system of governance.
Ensure Compliance
Documentation helps ensure that a business complies with the rules and regulations of the country in which it operates.
Maintaining and submitting the right compliance documentation can ensure that a company avoids fines and penalties for late or incomplete submissions. Documentation also helps companies maintain business records to prove compliance later, if necessary.
Protect Integrity
Documentation helps protect a company's integrity. It ensures that its internal governance standards are reflected in its public image. And once again, it helps in compliance with local, national, and international laws.
How to Set Up a Documentation Process for Your Business
To set up a useful and effective documentation process, companies need to pay special attention to the process's design and structure. While documentation may feel like a bureaucratic and tedious process, it is important for the current and future operation of the company.
Creating the Document
There are a variety of documents that a business needs to record and maintain. This includes invoices, brochures, spreadsheets, and reports. To keep everything organized and separate, your business must establish rules for creating documents.
When creating a document, refer to any in-house templates that may have already been created. Check if there's an in-house style guide that you should follow. The business will also have to decide if the documents should be dated or time-stamped. This often depends on the type of document.
Storing the Document
Once the document has been created, the business needs to determine how it should be stored. It's important to have a good file management system. Make sure the system is clear and easy to follow. Decide on a system to archive documents and handle dated documents as well. Even if a business opts for digital documentation, it should have a system to store files and digital documents based on specific categories.
Keep Documents Secure
If you're storing physical copies of documents, make sure you have a security system installed. For electronic files, be sure to create passwords and use encryption. Back up your electronic documents regularly, ideally at an off-site location. You can use process documentation tools to manage everything online.
Proper Implementation
Once you've established the documentation plan details, ensure you implement it properly. Share the details of your plan with your employees and ensure they understand the process clearly.
Business Documentation Examples
There are many different types of documentation in business. Each type is important for different reasons, whether for future use or to prove compliance as outlined above. Let's delve into some important forms of documentation that are essential to running a business.
Employment Agreement
An employment agreement is a legally binding document between the employee and employer. It exists to give both parties protection and security. It lays out job expectations and position requirements.
It may also include special clauses that protect the company's intellectual property and business clientele. To establish a good working relationship between both parties, it is important to prepare the employment agreement in as much detail as possible. This will ensure there are no disputes and misunderstandings later.
If you're starting a new business and you're in the process of preparing your initial employee contracts, here's one of our templates: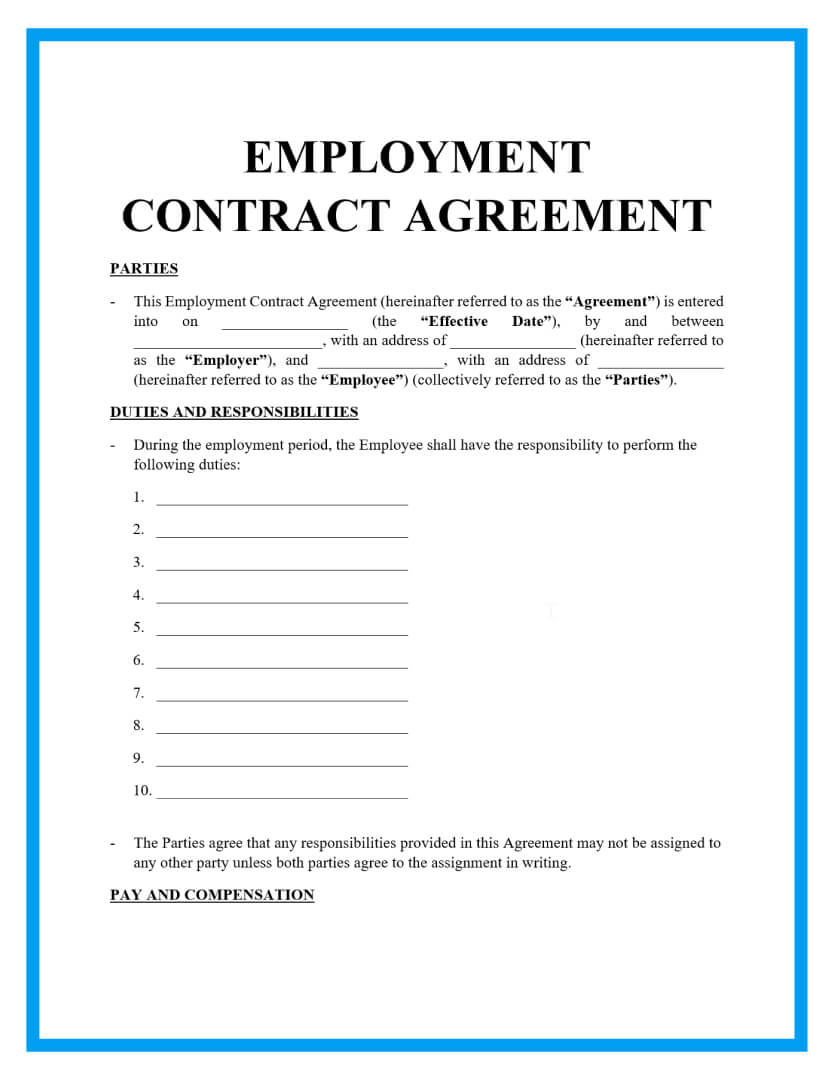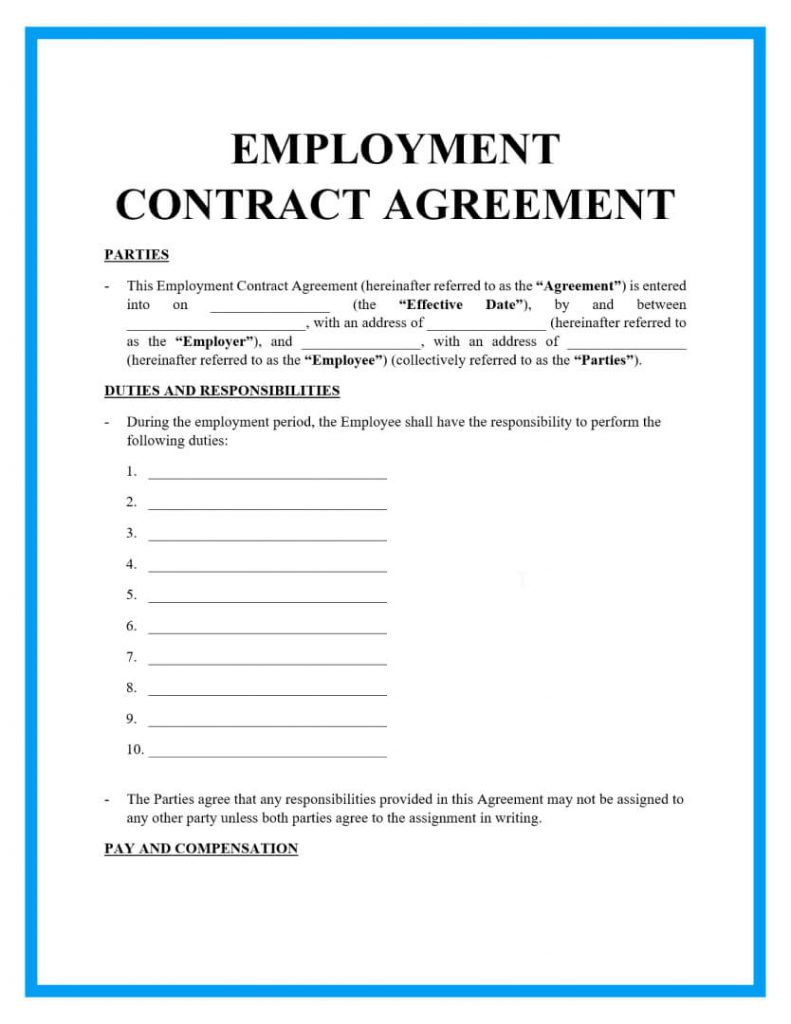 Many businesses use templates to prepare their employee contract agreement. Proper employment contracts ensure that new employees have a smooth onboarding process and are fully aware of their duties, expectations, and rights.
Business Reports
Business reports are equally important since they record the company's operations, future goals, and other important information. There are different types of business reports, including business plans. Reports cover various processes within a company, including sales, revenue, inventory, and proposals.
Since there are so many different types of business reports, there is no one way to record them. However, if you are a new business struggling to build a business report template, you can find help online. Various companies offer templates that will simplify the process and ensure that you incorporate all the most important elements into your reports.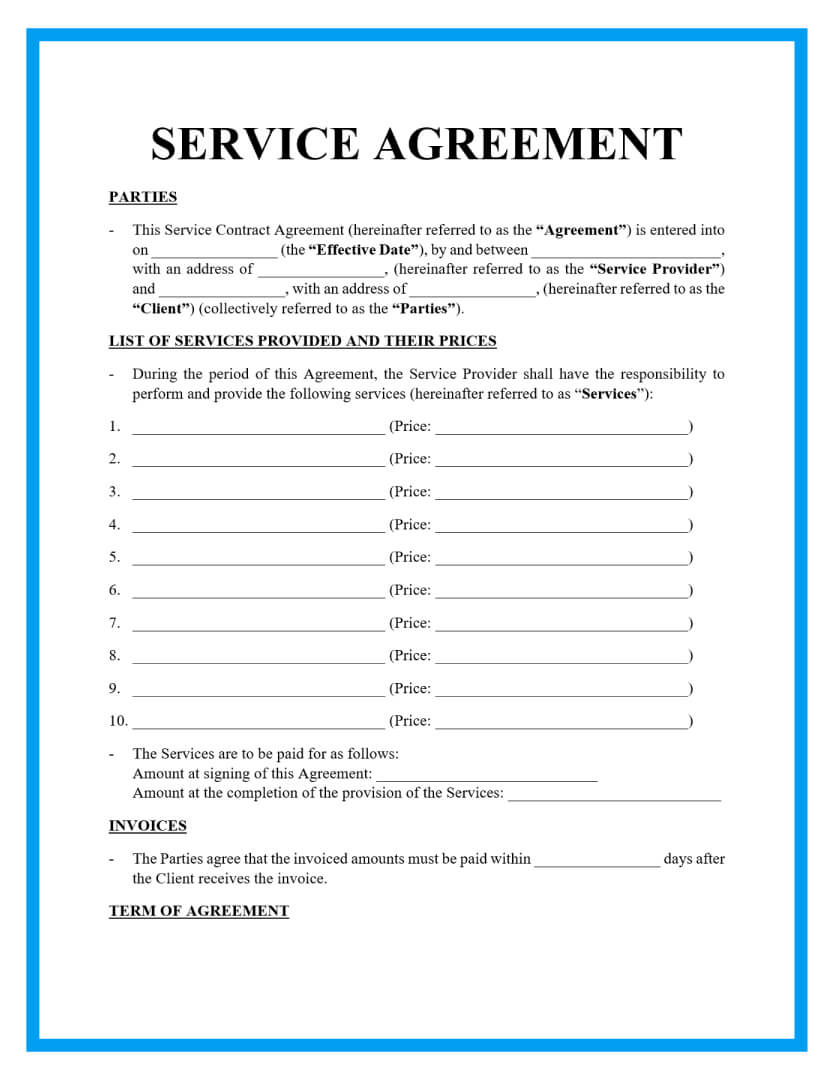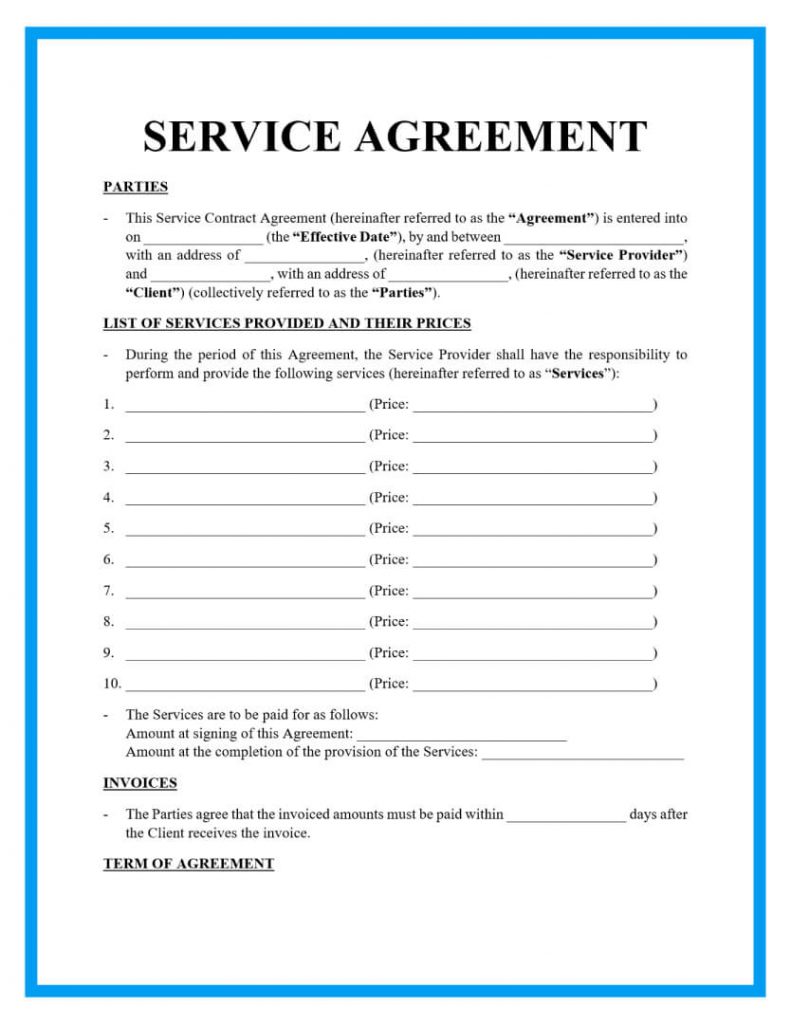 Financial Statements
Financial statements record a company's financial dealings and provide information, for example, about their financial accounts. There are different types of financial statements. The most common types include balance sheets and income statements. Balance sheets are essentially a statement of the company's financial position. They report the company's assets, liabilities, and equity. 
An income statement reports the company's income and expenses over a specific period. Also commonly called profit and loss reports, these statements are usually prepared either annually or quarterly.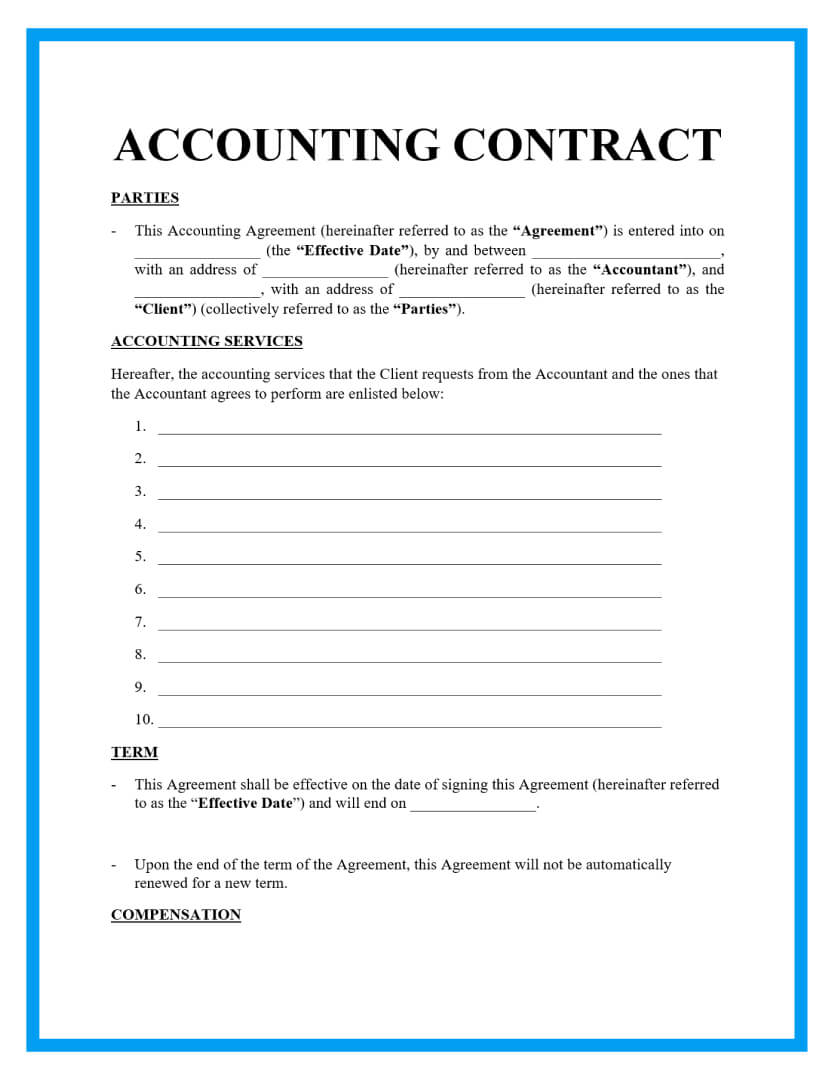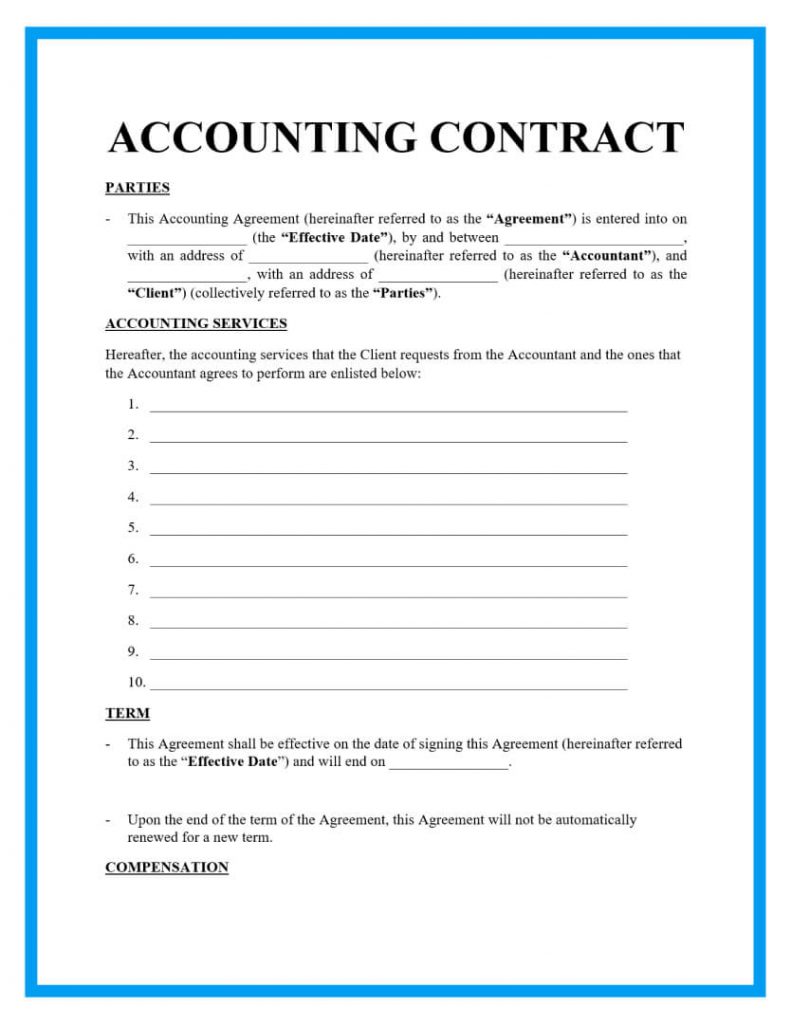 Meeting Minutes
Meeting minutes are notes recorded during a company meeting. They document important issues discussed, and decisions made that must be undertaken. This makes it easy for employees to refer to the meeting details at a later time. Below, you can find an example of what those meeting minutes can look like.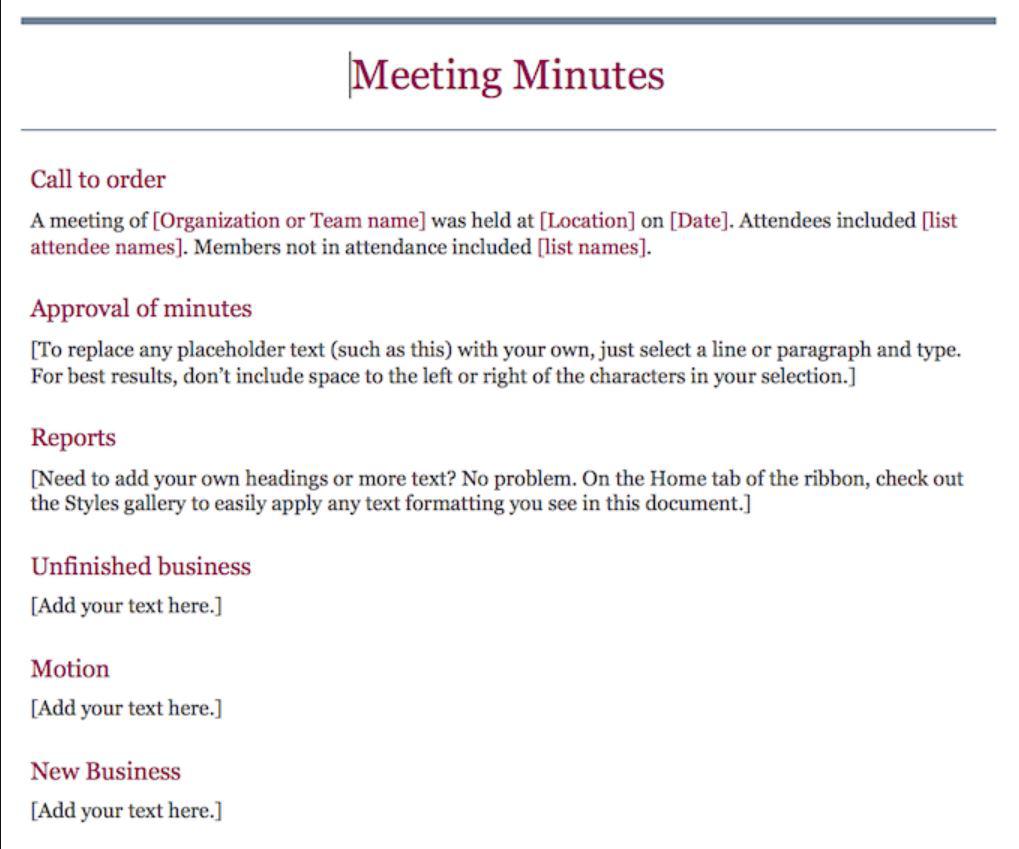 Save Valuable Time Creating Business Documentation With Signaturely
If you're setting up a new business, getting all the initial documentation in place can take a lot of time, effort, and research. Even after the initial documentation is complete, you will have to create and manage documents to keep the business running continuously. This can be a tedious and time-consuming task, which is why we strongly recommend Signaturely.
Signaturely offers a variety of business document templates for free! And that's not all. They also help you upload, edit, and send your documents to others. You can even use Signaturely to collect signatures from recipients if you opt for digital documents. Their contracts are legally binding, so you can also rely on their software for legal documents. If you're looking for a less time-consuming and more cost-effective way to create and share documents, try Signaturely for free today.

Frequently Asked Questions About Documentation In Business
What constitutes a legally binding contract?
To be legally valid, a contract must abide by two basic rules. First, both parties should agree to the offer that is being made. Second, the contract should have something of value being exchanged for another thing of value. In terms of an employment contract, this can mean exchanging money and benefits for labor.
What are the benefits of good documentation?
Good documentation ensures that all the information about a topic or business plan is complete and organized. This makes life easier for employees needing to regularly access business reports and data. Effective documentation also ensures quality and control of everyday business operations.
It's important to remain consistent when holding to documentation guidelines. Good documentation reduces duplicate work, and proper templates give employees valuable references to ensure consistency. Lastly, good documentation helps new employees through the hiring process and helps teach them more about the company.
What is technical documentation in business?
Technical documentation in business refers to records of a business's technical systems. This can refer to data system processes and other technical aspects. Technical documentation allows a company to chart exactly how a data system works and how it allows the business to meet its objectives. Depending on the industry, this documentation can also cover a company's day-to-day operations.
Technical documentation can be useful for new employees learning how their company's systems work. It can also help businesses improve their processes by analyzing and evaluating their existing systems.
Key Takeaways
Good documentation is necessary to ensure that the day-to-day operations of a business run smoothly. It's also necessary for business compliance and accountability. Well-organized documentation makes onboarding easier for new employees and helps eliminate duplicate work.  Every business should have a well-structured system of documentation to ensure their success and the success of their employees.