Signature files are a way to save your electronic signature. They help you conveniently and efficiently sign digital documents in just a few clicks. Since your signature will appear on important contracts or business agreements, a good file can better showcase your signature and elevate your style. In this article, you will learn how to you create a signature file and give several ways to ensure it's ready to sign your next document.
Let's get started.
Why You Should Create a Signature File Today
Technically, you can sign documents online without creating a signature file. Most electronic signing tools allow users to type their name as an electronic signature simply.
However, creating a signature file allows you to personalize your signature completely. And, unlike your handwritten signature, once you create the perfect one, you can use it repeatedly to create a consistent signature across all your digital documents.
Well-made signature files can add an extra touch that shows your professionalism and attention to detail.
How to Create a Signature File
Here's how to create a signature file, step by step:
Step 1: Open Signaturely.com and Create an Account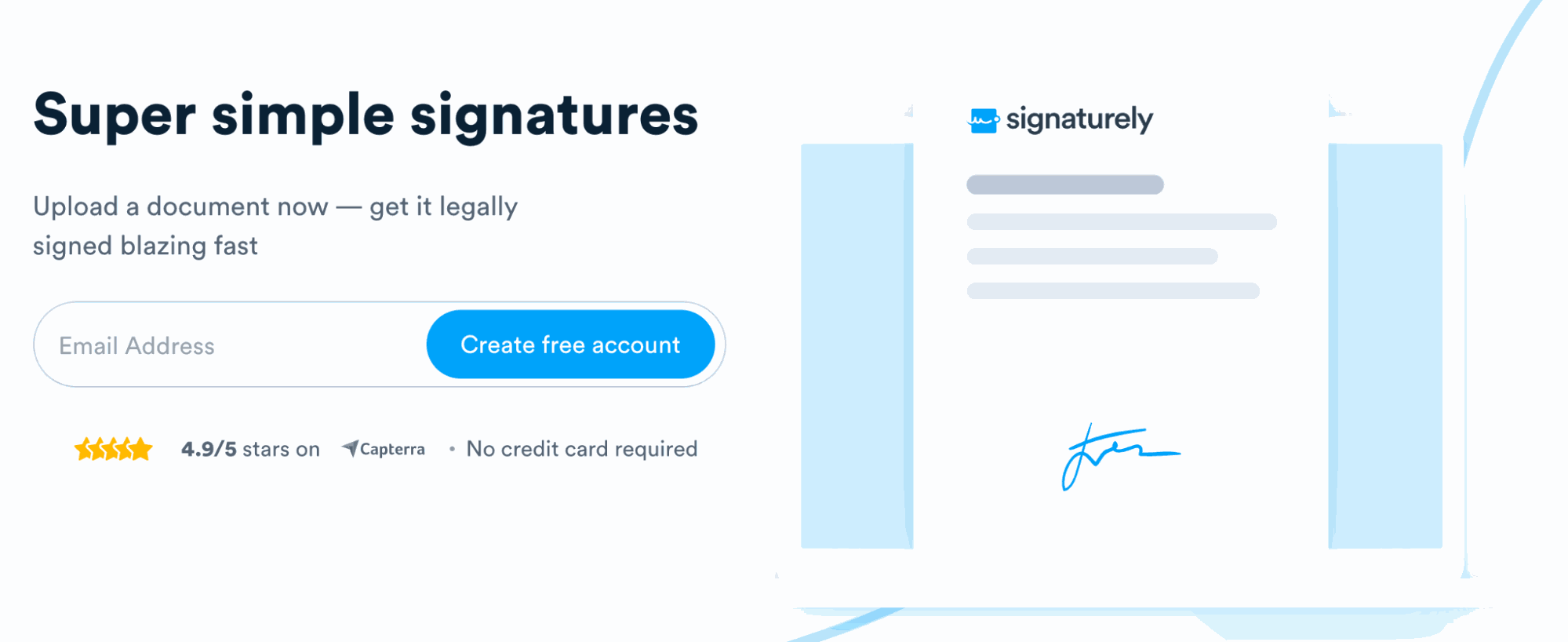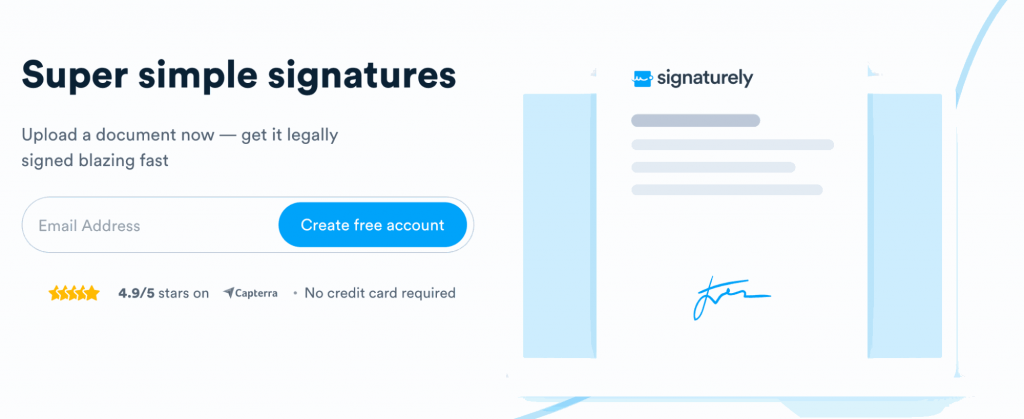 Start by creating an account with Signaturely. Using our software, you can conveniently create and store your electronic signature, request online signatures, convert all your paper documents into online contracts, and more. You'll also have access to professionally written templates so you can quickly create new documents as needed.
You can send up to 3 signature requests per month for free and unlock unlimited signature requests and templates at very low rates.
Sign up here.
Step 2: Craft Your Signature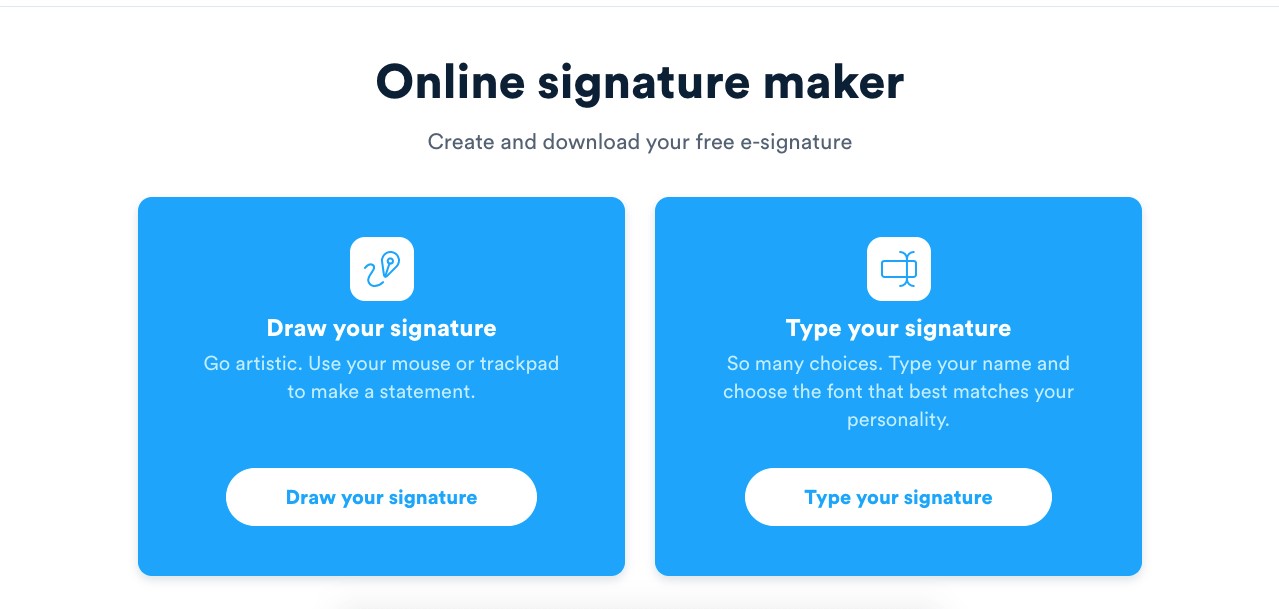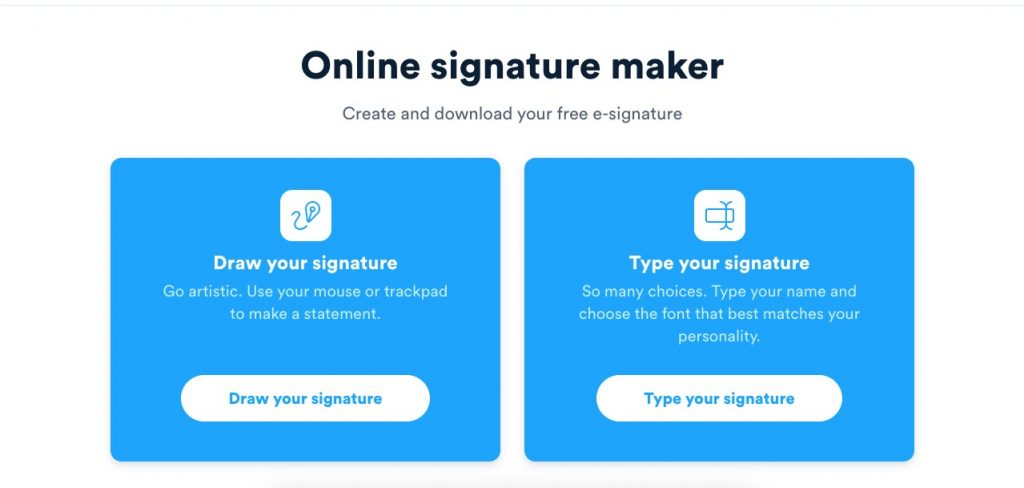 Handwritten signatures are straightforward, but when it comes to digital signatures, it helps to know which methods are most convenient. Remember that many components are used to verify electronic signatures, so your digital signature doesn't necessarily need to look like your handwritten one.
You could go through the time-consuming process of drawing a perfect signature, scanning it, cleaning it, and optimizing it for documents.
However, Signaturely's online signature creator simplifies the process, allowing you to create a digital signature in seconds.
Simply select between drawing or typing your signature. You can use your mouse or touchscreen to draw your signature and play around with line colors and thickness until you have a signature you like. You can also type your signature and select different font styles and colors to fully personalize it.
Step 3: Save Your Signature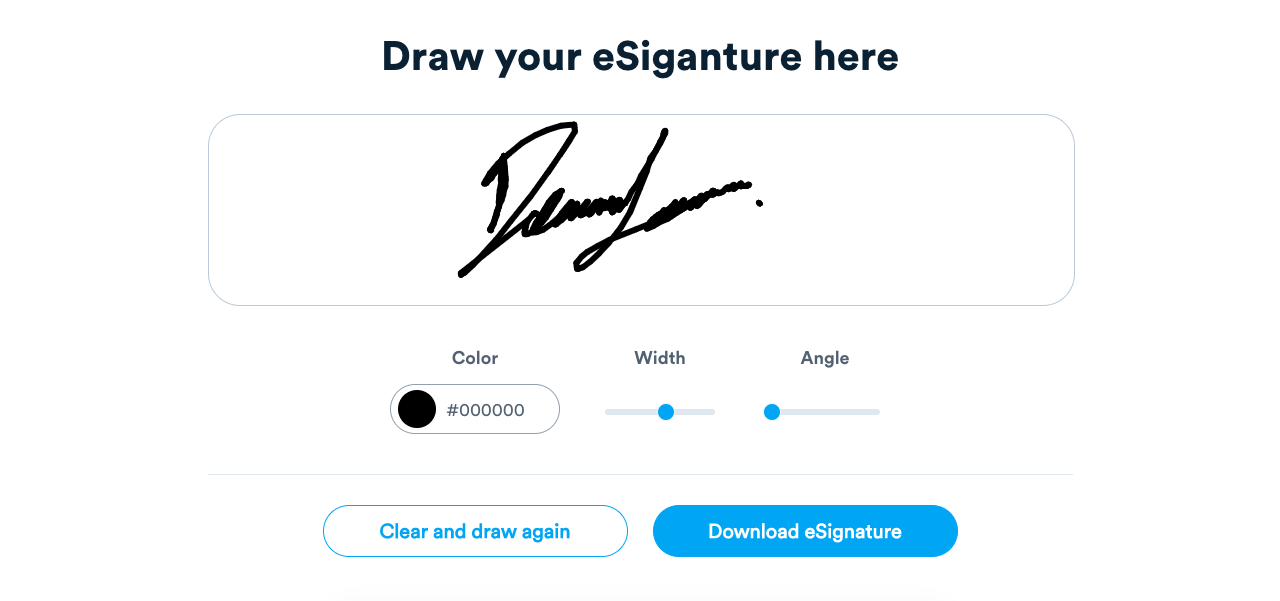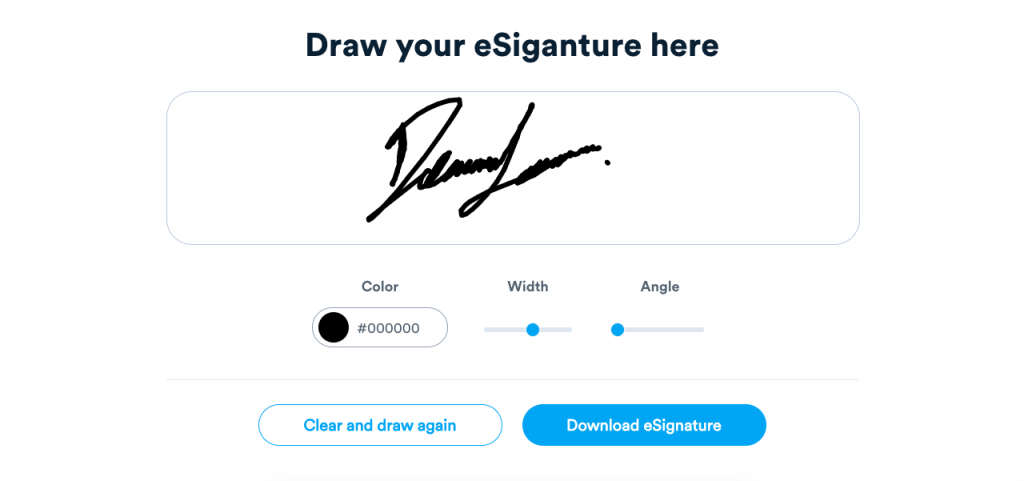 Now that you're happy with your signature, you can download it for free. Simply click on the download eSignature button, and your signature will be downloaded as an image file.
Be sure to save your signature file in an easily accessible spot, especially if you must sign documents often.
Step 4: Using Your Signature File
Now that you have your image file, you can use it whenever you're requested to sign a document online.
You can also create multiple electronic signatures and select the one you want based on the document you're signing. For example, if you're an artist, you can use a basic signature for regular documents and save a fancier version for your artwork.
Other Methods to Create a Signature File
As mentioned previously, online signature software isn't the only way to create an electronic signature.
Method 1: Draw, Scan, and Save
Start with a white sheet of paper. This will act as a blank canvas and make editing faster. Then, draw your signature a few times until you're satisfied with how it looks. Once you've selected your favorite one, you can use a scanner or scanner app to digitize your drawn signature.
Finally, you can edit the image by boosting brightness and saturation until the lines look solid and your signature's background is completely white.
Method 2: Use Preview on a Mac
If you have a Mac, you can create a digital signature using the Preview application. Start by using Preview to open the file you want to sign. From the top menu, click Tools, then Annotate. Scroll down to the last option called, Signature, and click on Manage Signatures.
Preview lets you use your camera to take a picture of your drawn signature. You can also use your computer's trackpad to draw your signature with your finger.
Once you're happy with your signature, you can save it to Preview and use it for future documents.
Method 3: Use Microsoft Edge on a PC
Microsoft users can create their signature on Microsoft Edge and use it to sign PDF files. Start by importing your PDF file into Microsoft Edge. Then, click on the Draw tool, adjust the pen to your liking, and use it to draw your signature onto the document.
You can also use a Microsoft Edge add-on to create electronic signatures.
FAQs About How to Create a Signature File
Here are answers to some of the most common questions about electronic signature files:
How can I create an online signature?
Creating electronic signatures is easy. You can scan your ink signature and digitize it as a digital signature. You can also create digital signatures online in record time with tools like Signaturely's online signature maker.
Can a signature be done online?
Yes. Tools like Signaturely allow you to upload your documents from any source, add signature fields, and send them to others for signature requests.
What You Need to Remember About Creating a Signature File
Creating digital signatures is easy and fast as long as you have the right tools. Once you have created and saved your digital signature file, you'll always be ready to sign documents online.
Create your signature for free with Signaturely's online signature maker.