Quoting software is vital for businesses. It can drastically change the way you do business, the level of lead nurturing you engage in, and the amount of deals you close.
However, not all quoting software options are equal, and, with so many options out there, finding the best quoting software for you and your company can be hard.
That's why we created this list with the best 15 quoting tool options for you. By the end of the article, you'll know which quoting tool is the best fit for you, so you can use it to seal more deals faster, and easier.
Let's get started.
1. Signaturely
Signaturely is a simple and effective way to get online signatures on your documents and proposals anytime, anywhere, and from virtually any device.
How it works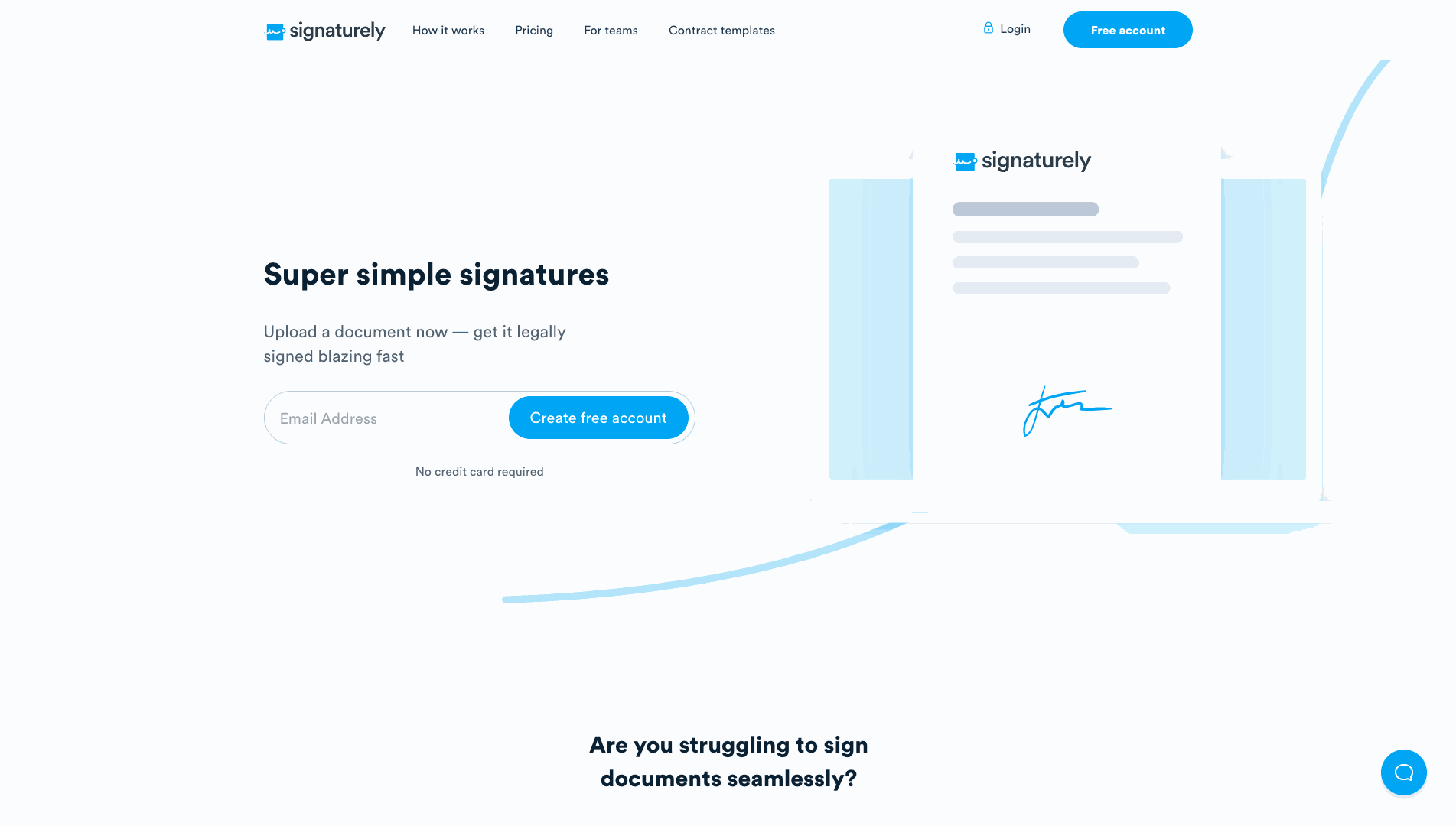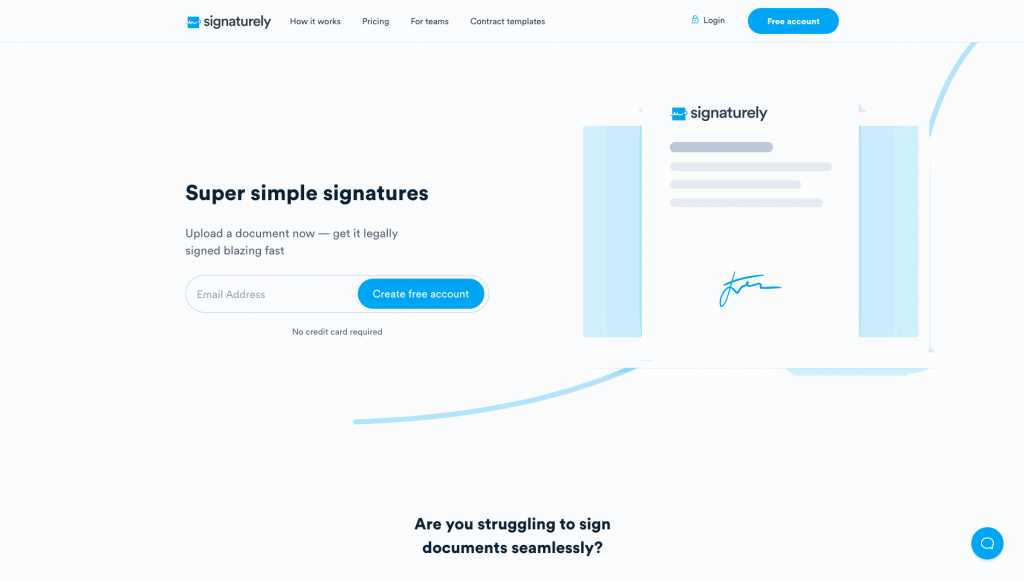 Starting with Signaturely is easy. Begin by creating a free account to start adding signatures to your documents online immediately. Upload your documents and proposals from Google Drive, Dropbox, and OneDrive; set them up with signature fields; and send them to your signees.
Signaturely will then guide your signees through the signing process, from creating their e-signatures for free to signing the last signature field.
With Signaturely, you remain in control throughout the signing process. Signaturely lets you know who has signed and who hasn't, and it sends automated notifications and reminders to gently nudge users, letting them know that their signature is still required. This allows you to expedite the process, so you can get the green light on your quote as soon as possible.
With the free forever plan, you can send up to three signature requests per month for free. It also provides you with access to the audit log and history and gives you notifications and reminders. All of these features make Signaturely the best free option for casual users.
Need more than three signatures? For just $10 per month, you'll get an unlimited number of signature requests. Looking for templates? Upgrade to a business account for just $15 per month to receive an unlimited number of templates, along with team management and custom branding.
With unlimited signature requests and templates, you'll never have to worry about which documents and proposals you should be deleting and which you should be keeping. And you don't need to pay more as your business grows.
What makes it stand out
Very affordable
Free forever plan
Extremely easy to use
Legally-binding signatures
Great for both tech-savvy and non-tech-savvy users
2. Proposify
Proposify is a platform for developing visually-appealing quotes and proposals and getting them sent immediately.
How it works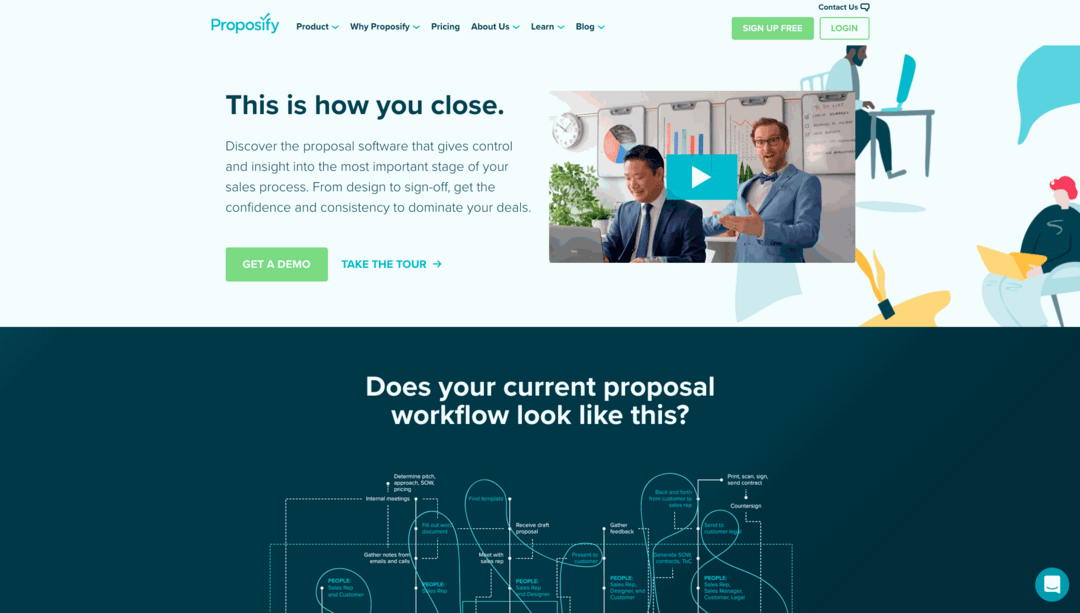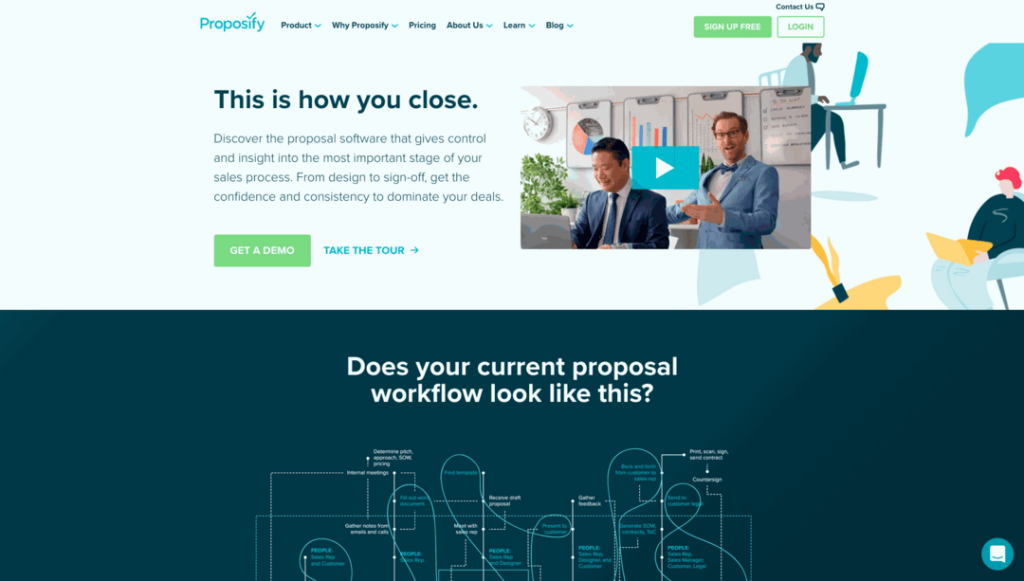 With Proposify, you can build memorable contracts and quotes without any design knowledge. The platform gives you multiple templates so you can choose the one you want, fill it up, and get it sent.
Its simple UI is friendly enough for multiple users, allowing more independence to sales teams and sales reps themselves. The platform also comes with analytics to keep users informed of their process, letting them know where and how to improve.
It also allows users to get online signatures on their proposals and to capture payments, and it integrates with many tools with native integrations and through Zapier. It also comes with a variety of construction templates and capabilities, making it one of the best quoting software for construction businesses.
What makes it stand out
Multiple integrations
Visually-appealing proposals
Large content library
Streamlined sales approach
3. Quotewerks
With a UI that looks straight out of the 2000s, QuoteWerks is a popular and veteran sales quoting and proposal tool.
How it works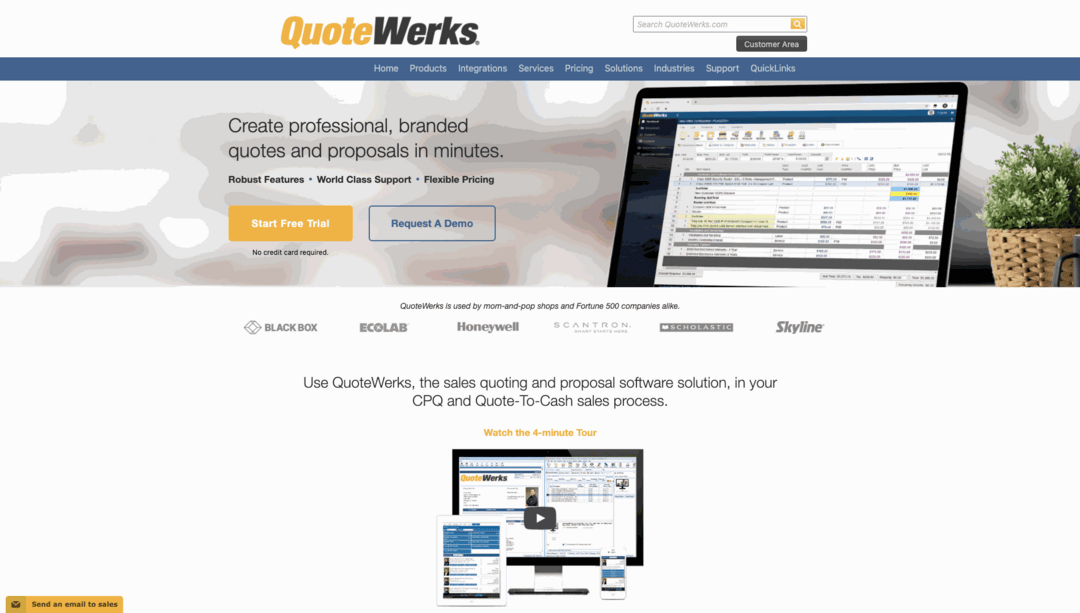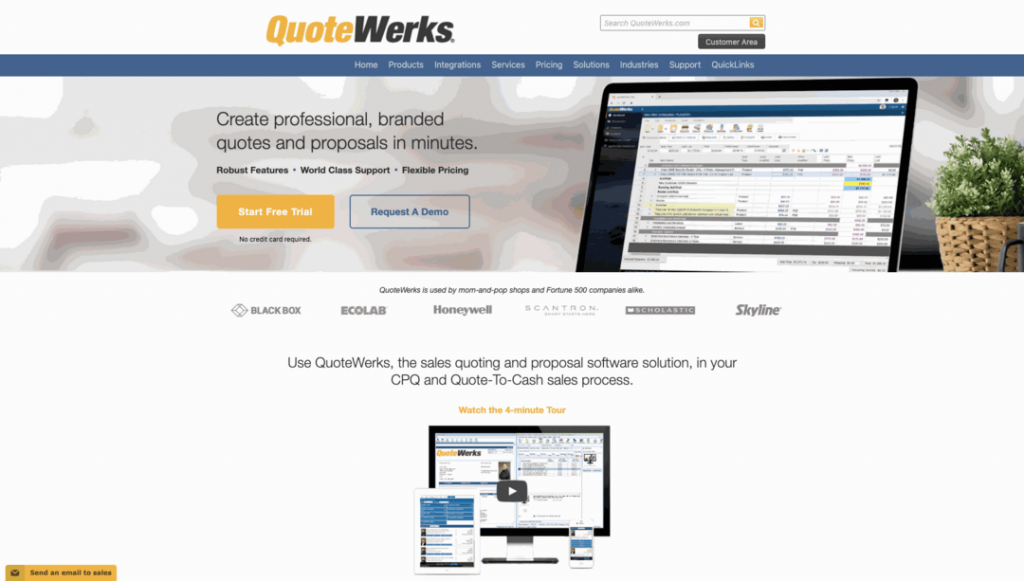 QuoteWerks allows users to create proposals, orders, and invoices and to import them as a PDF to get approved. With its QuoteValet add-on, users can also send their proposals as online documents directly to users through the app.
Although it appears to be somewhat basic at first glance, QuoteWerks allows salespeople to build and dispatch complex quotes fairly quickly. With the platform, users can create large catalogs and pricing databases to expedite the quote creation process and automate sales.
Although it's far from an all-in-one solution, QuoteWerks is a good fit for large companies with even larger catalogs looking to facilitate the invoicing process for their salespeople. With the ERPlite PRO add-on, QuoteWerks is one of the best quoting software options for manufacturing businesses.
What makes it stand out
Fast document creation and editing
Multiple integrations to CRMs and invoicing platforms
Integrated databases and catalogs
Simple sales automation options
4. RFPIO
RFPIO is an all-in-one response management software developed for content management and team collaboration.
How it works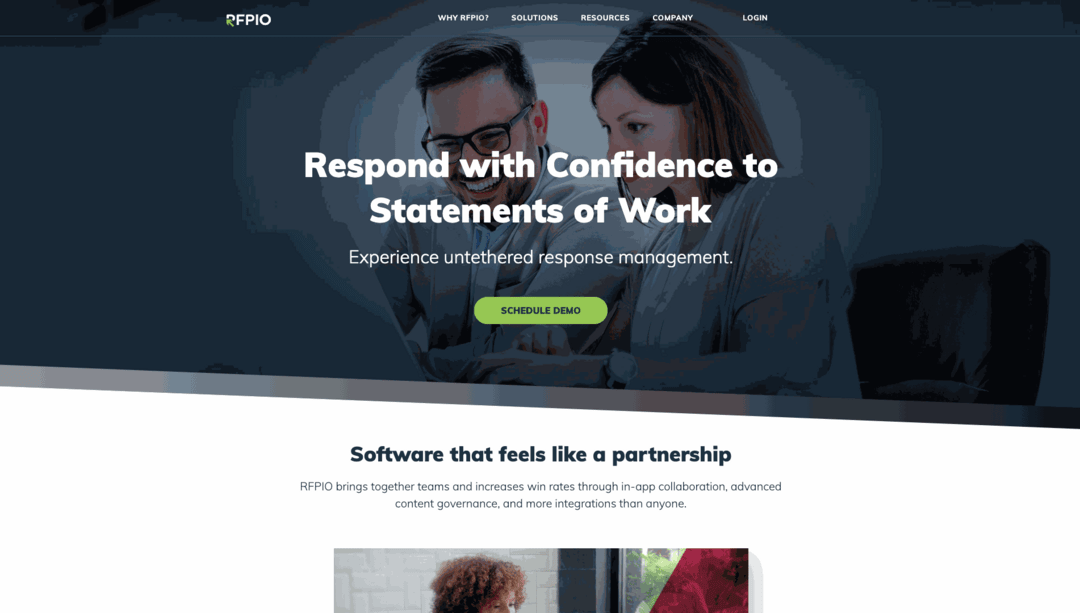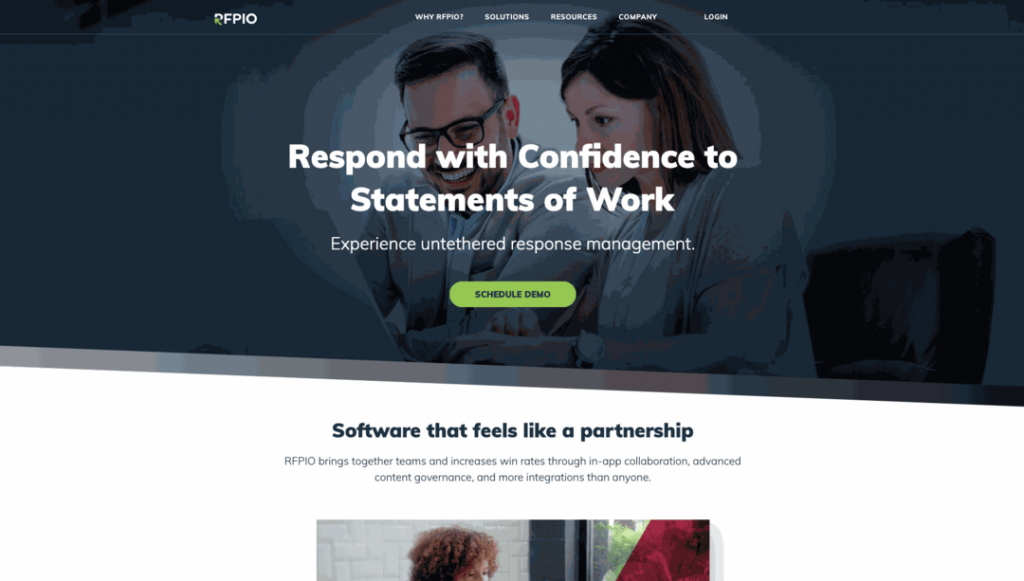 Although not exclusively developed for quotes and proposals, RFPIO's content management also extends to proposal access. With a library of pre-written content, users can quickly locate the content they need for their proposals and increase their productivity.
The platform also allows to collect eSignatures through signature fields and translate entire projects and files on demand as they're imported. This is a good feature for multi-national businesses whose customers may not all speak the same language.
The platform also allows for simplified team management and collaboration, since the team can easily collaborate within the app in the review process, adding comments and questions and signing off on proposals.
The tool also has an AI to help users search through databases and auto-suggest content while generating a proposal.
What makes it stand out
All-in-one solution
Multilingual proposal creation
AI-powered search and recommendation engine
Multiple integrations
5. Scoro
Scoro is a work management software that lets users send quotes and bills for products and services and streamline several steps of the sales process.
How it works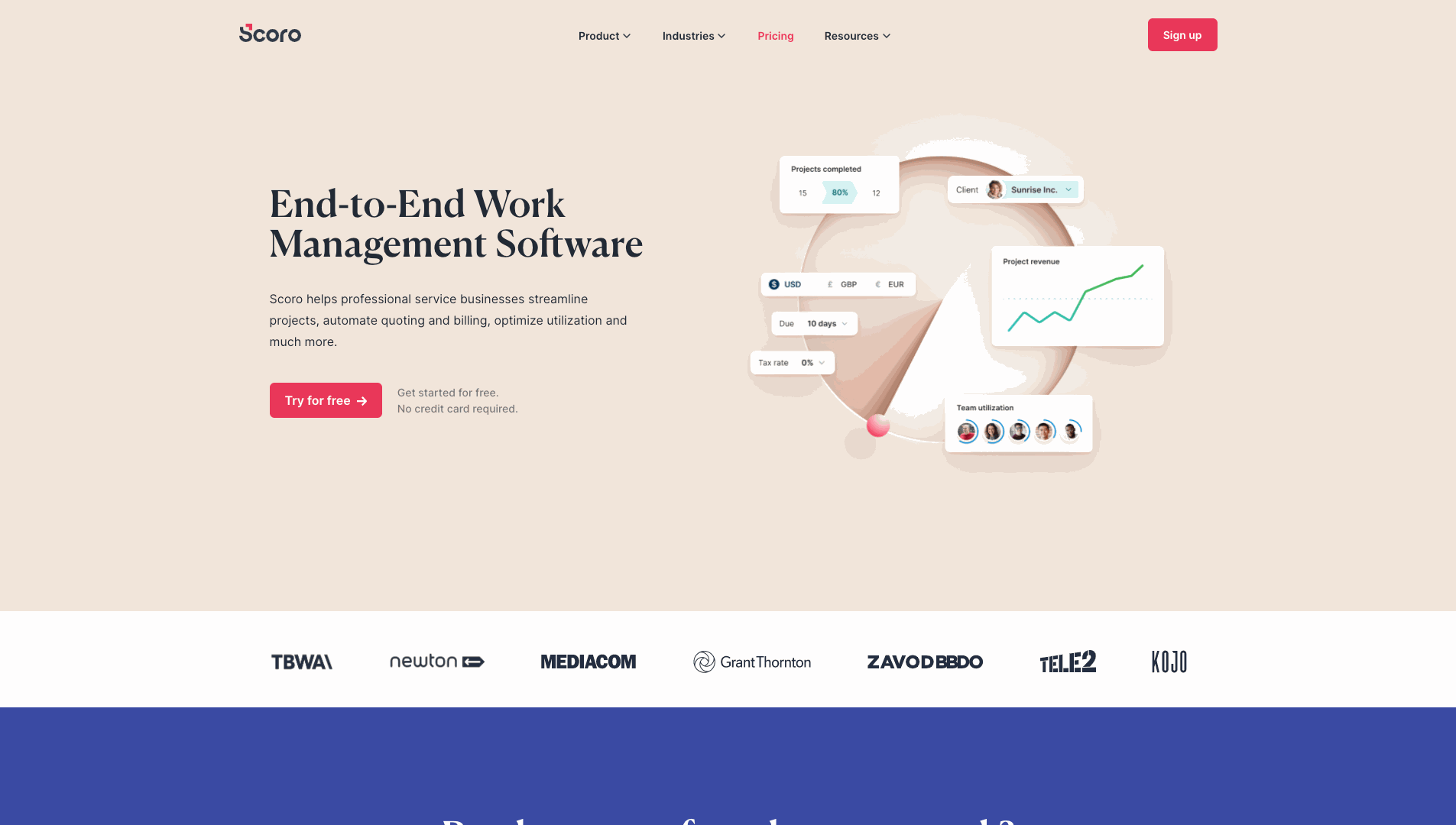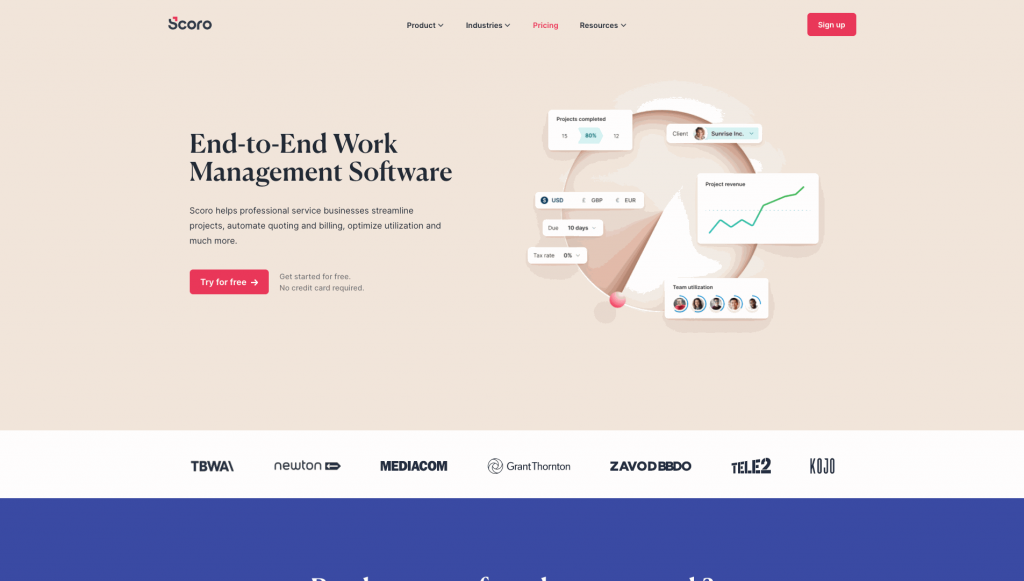 With Scoro, users can send quotes and proposals, sort and manage their leads and contacts, and handle billing in one platform.
The platform allows users to keep track of their projects and sales to manage their sales process and find and avoid potential bottlenecks. It has a team-collaborating focus, allowing teammates to collaborate remotely and managers to supervise their teams' work.
Once the project is ready to be approved, the proposals and quotes can be quickly created based on the project, reviewed, and sent to be approved.
The platform is a good fit for larger companies needing just one tool to manage their whole project system, keep track of their team, and have analytics going through each step of the process to make sure time is being spent efficiently.
What makes it stand out
Complete client overviews
Integrated CRM
Large, all-in-one approach
Analytics and reporting
6. Qwilr
Qwilr is a streamlined proposal tool that allows users to send online proposals in a webpage format.
How it works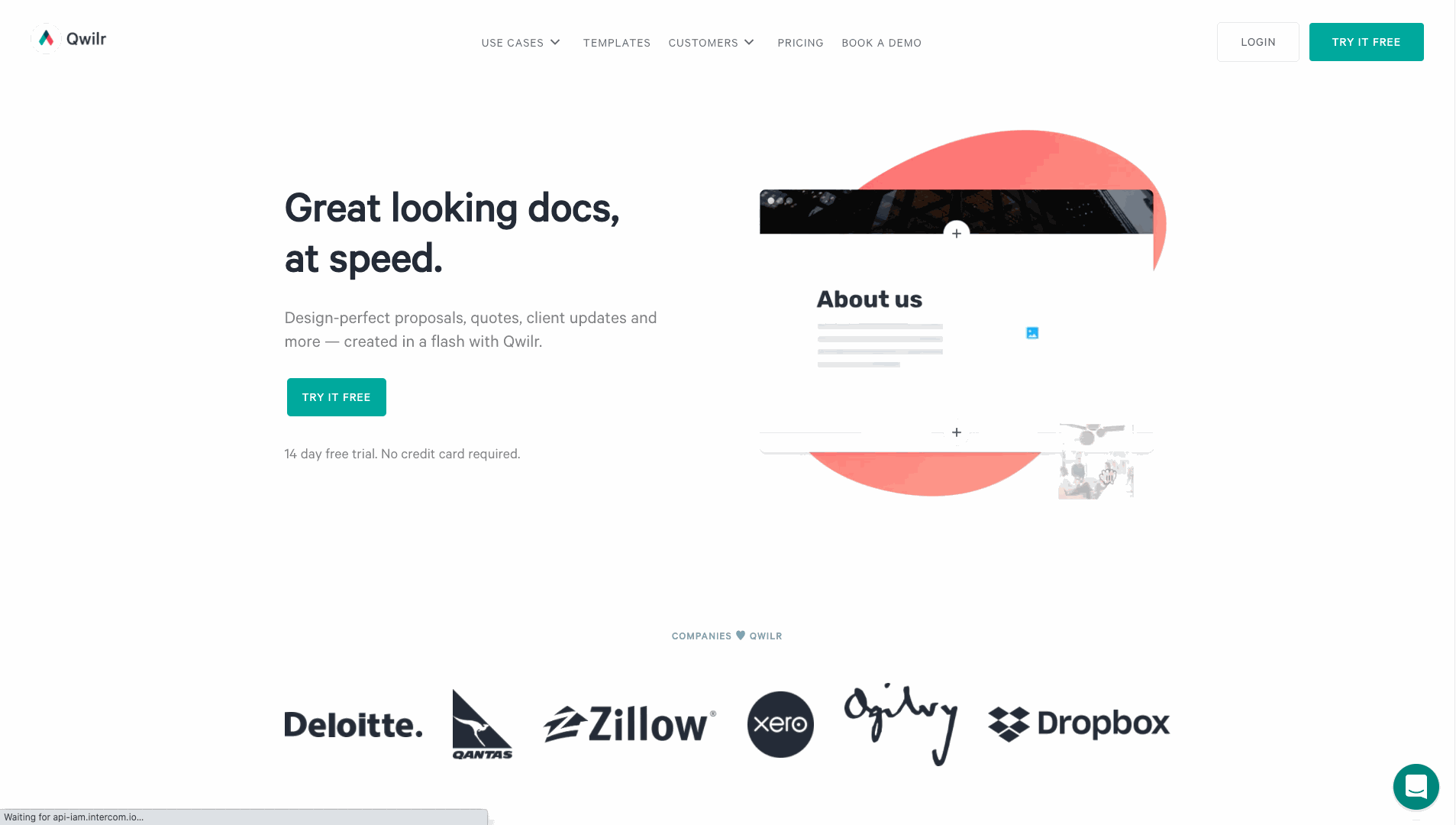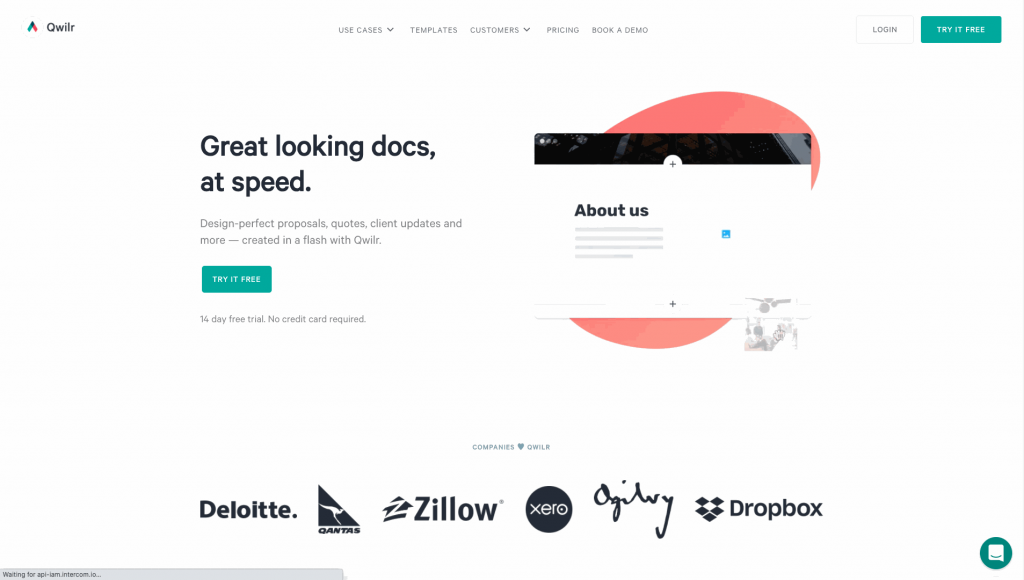 With Qwilr, users can quickly create and send online proposals and quotes. Instead of sending their customers a file to download and open, they can simply click on a link and see the proposal in webpage format.
With this approach, Qwilr makes itself approachable to users without design experience, offering them templates and a block system to create and send proposals to clients.
The platform also allows users to collect payments and adapts its pricing to their needs. Since there aren't a lot of project or file management capabilities, Qwilr is best for people looking to create simple and visually-appealing proposals, leaving the rest for other tools.
What makes it stand out
Easy web-based proposal creation
Payment collection capabilities
Multiple integrations to CRMs and accounting apps
Free templates and stock files
7. PandaDoc
PandaDoc is a sales process software with document automation and built-in electronic signing capabilities to build proposals and get them signed.
How it works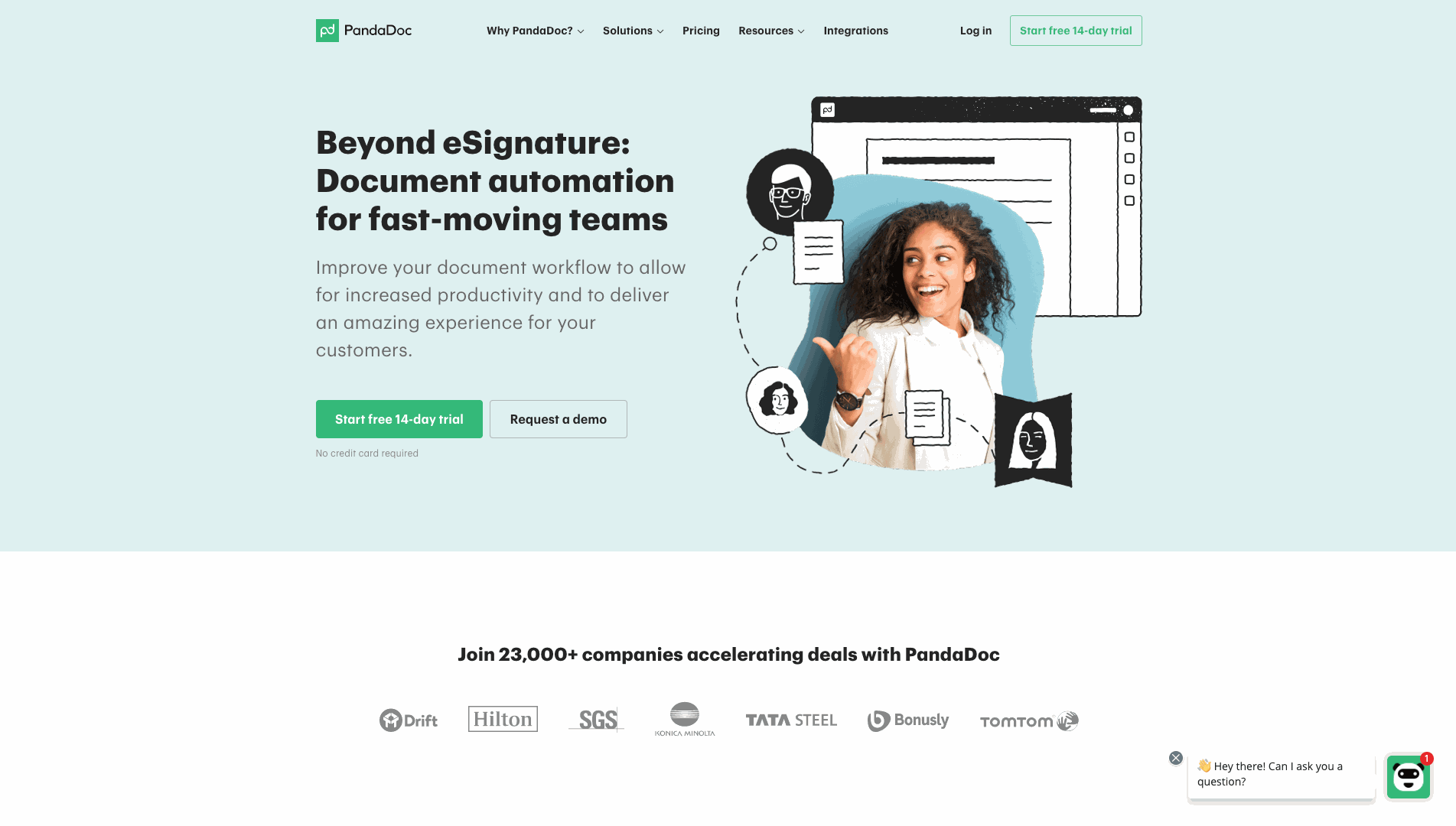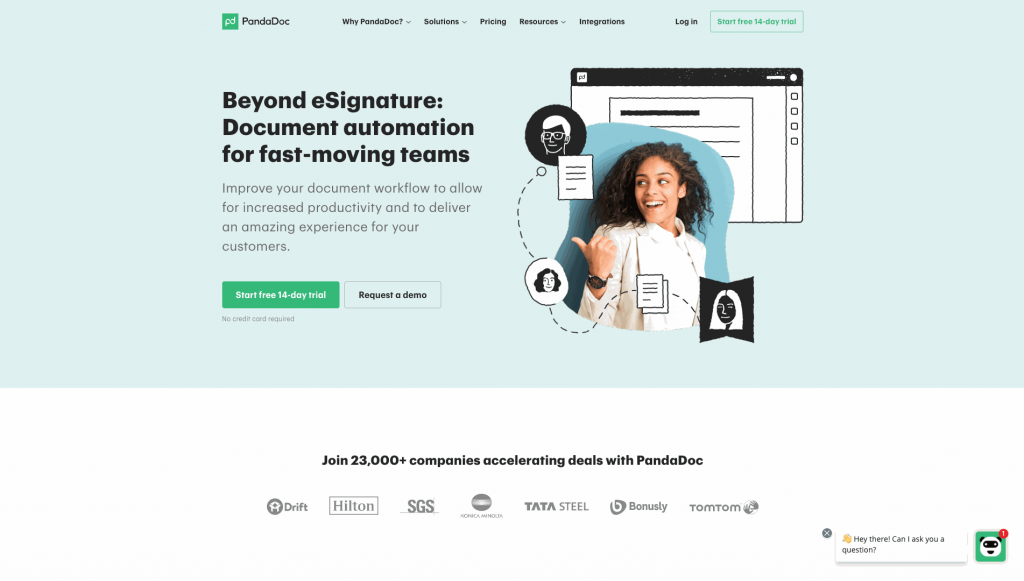 PandaDoc allows users to build and send proposals, quotes, invoices, and other online documents as quickly as possible to expedite the sales process.
The integrated document editor allows users to create proposals in-app, through pre-made templates, including price quotations, and it allows users to collect payments with proposal approval.
Users can also generate their own templates and automatically fill them, allowing salespeople to send many personalized proposals in a short amount of time.
What makes it stand out
Online signing capabilities
Document analytics
Automation capabilities
Multiple integrations
8. Bitrix24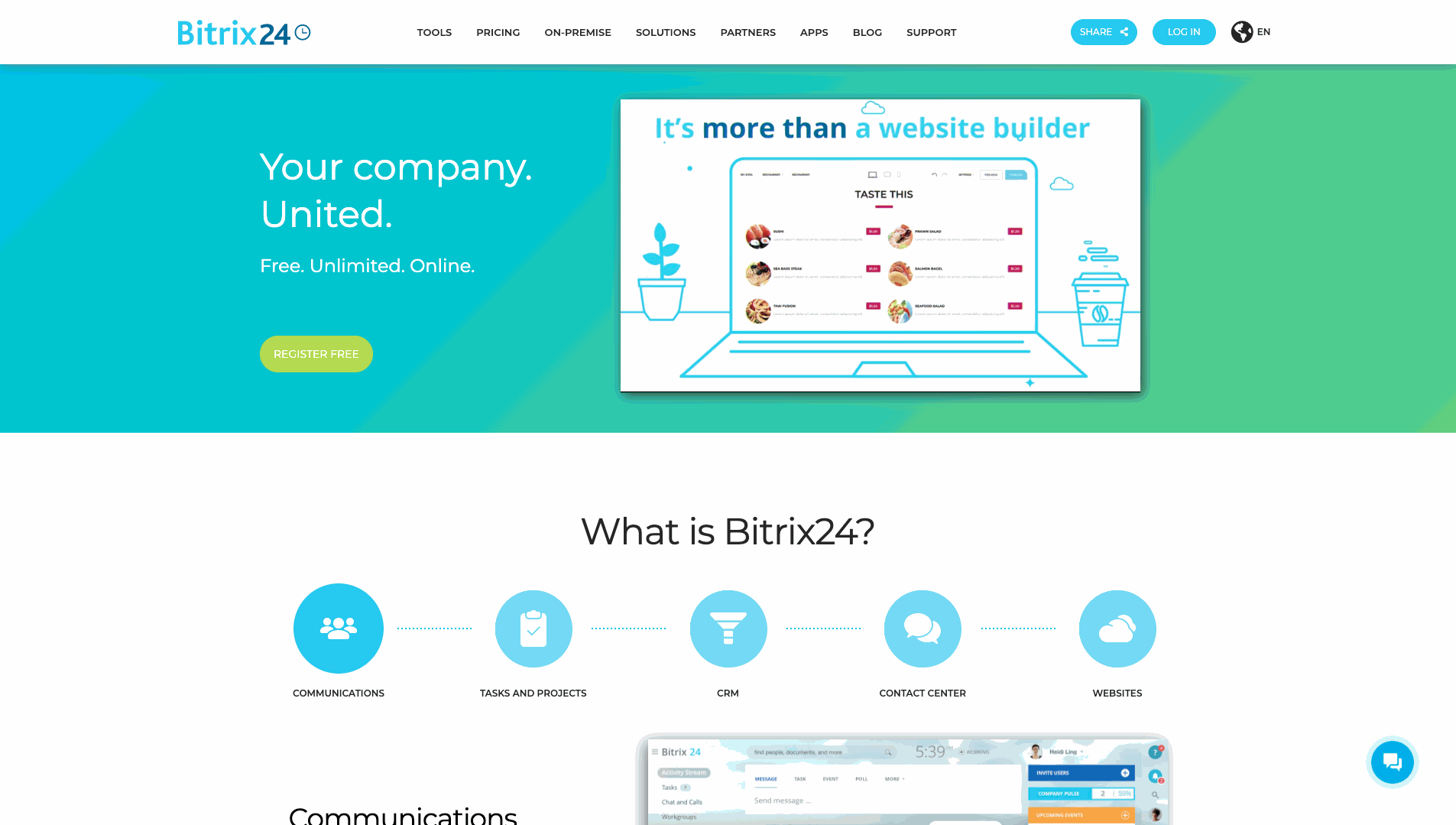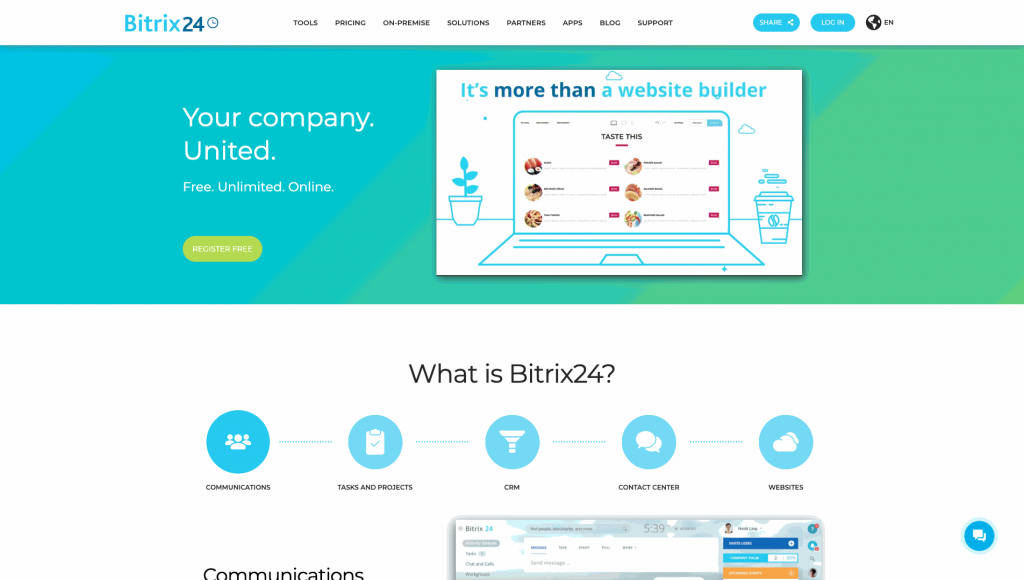 Bitrix24 is another all-in-one platform with quoting capabilities, project management features, and an integrated CRM.
How it works
With Bitrix24, users can create customizable quotes and bills to collect payments through multiple currencies, divide payments and taxes, and even generate them through simple automations.
The platform also includes a full CRM to track customers, a contact center, a project management tool, and a website creation tool. This allows users to create and keep track of all areas of their sales process with one platform.
The platform itself can be used online as a cloud-based app, or as a "box" product hosted in the company's server for an extra level of security. Plus, its free CRM catering to the insurance industry makes it one of the best quoting software choices for insurance brokers.
What makes it stand out
All-in-one approach
Project manager
Marketing capabilities
Collaboration tools
9. Odoo
Odoo is a suite of open source platforms and apps that's available in 23 languages at very affordable prices and even for free.
How it works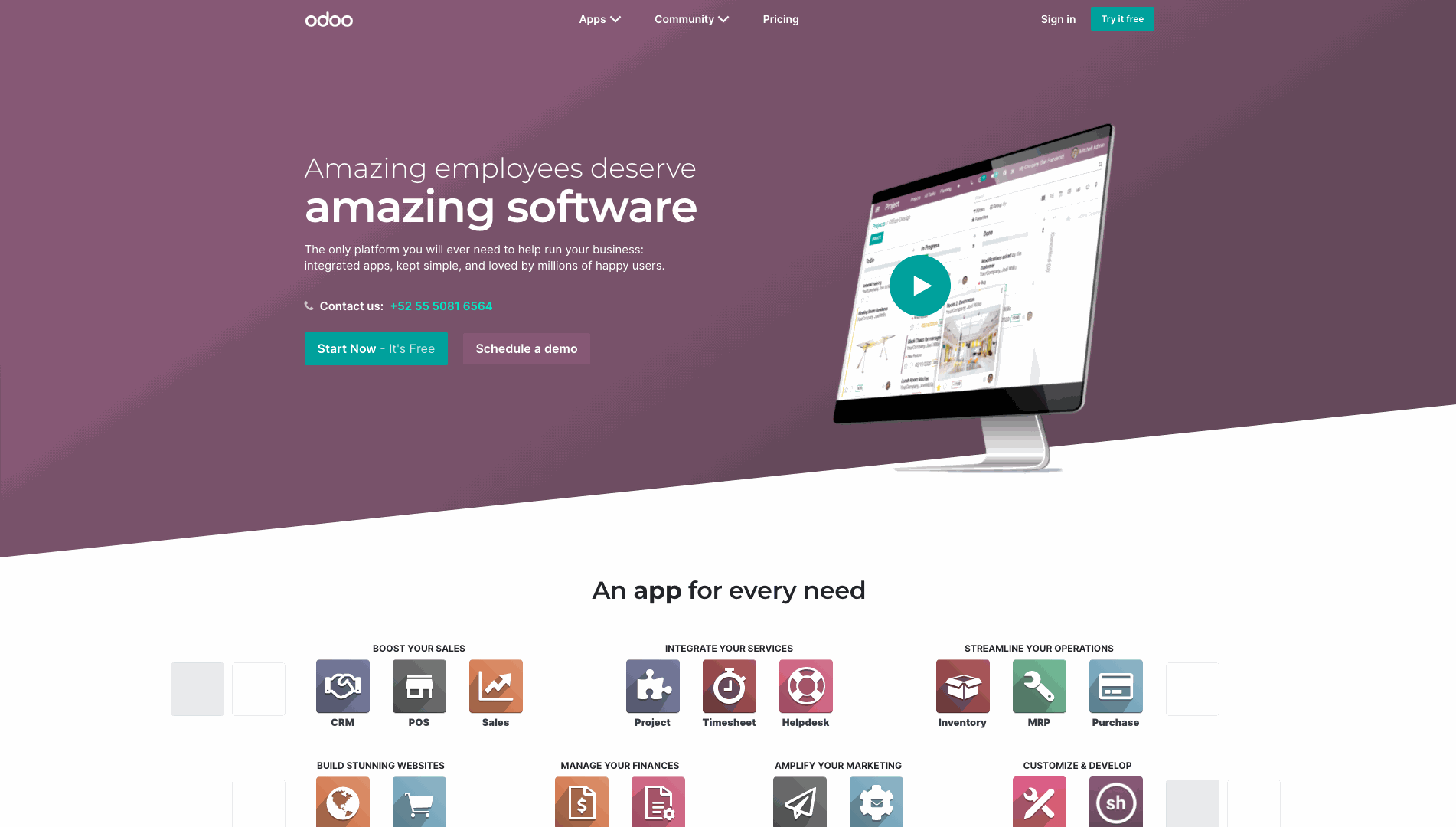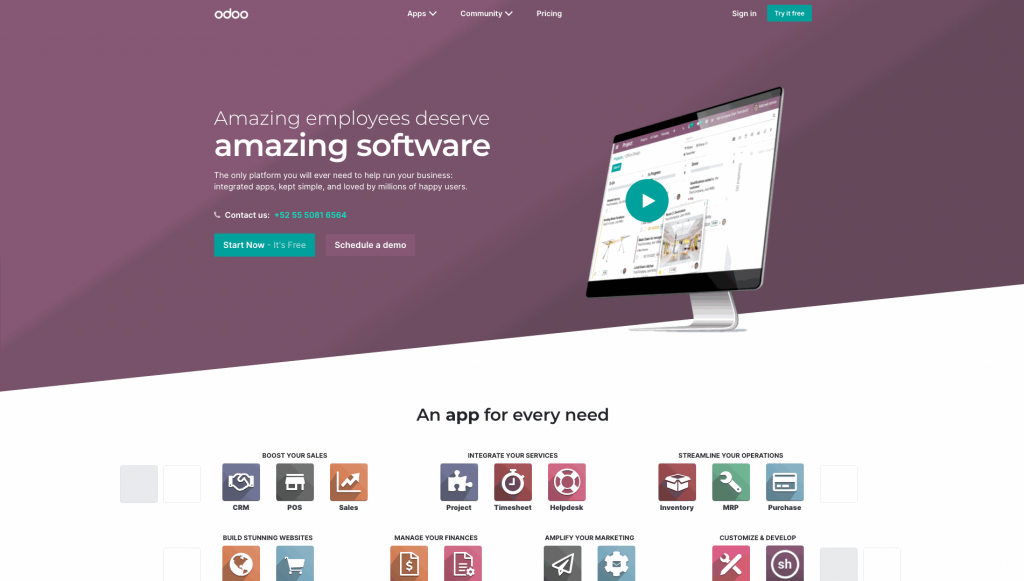 Since Odoo has a wide variety of apps for multiple needs, it's not surprising to see its quotation software, developed exclusively for creating, sending, and charging for quotations.
Through a very streamlined UI, users can create quotations within minutes, allowing their customers to review and sign them online using electronic signatures. The platform also lets users communicate directly from quotations, recording every interaction they have with their customers.
The proposals can also automatically upsell customers, offering extra options and discounts to maximize profits.
The platform also offers basic automations and contract management features, allowing customers to automatically convert quotations into sales orders, keep records of their contracts, and allowing their customers to access their information themselves, even after the deal has been completed.
Its features and pricing make it one of the best quoting software options for small businesses.
What makes it stand out
Online signature capabilities
Payment collection
Simple reporting
Self-help for customers
10. Quoter
As its name implies, Quoter is a platform developed exclusively for users to develop and send quotes, focusing mainly on the technology service industry.
How it works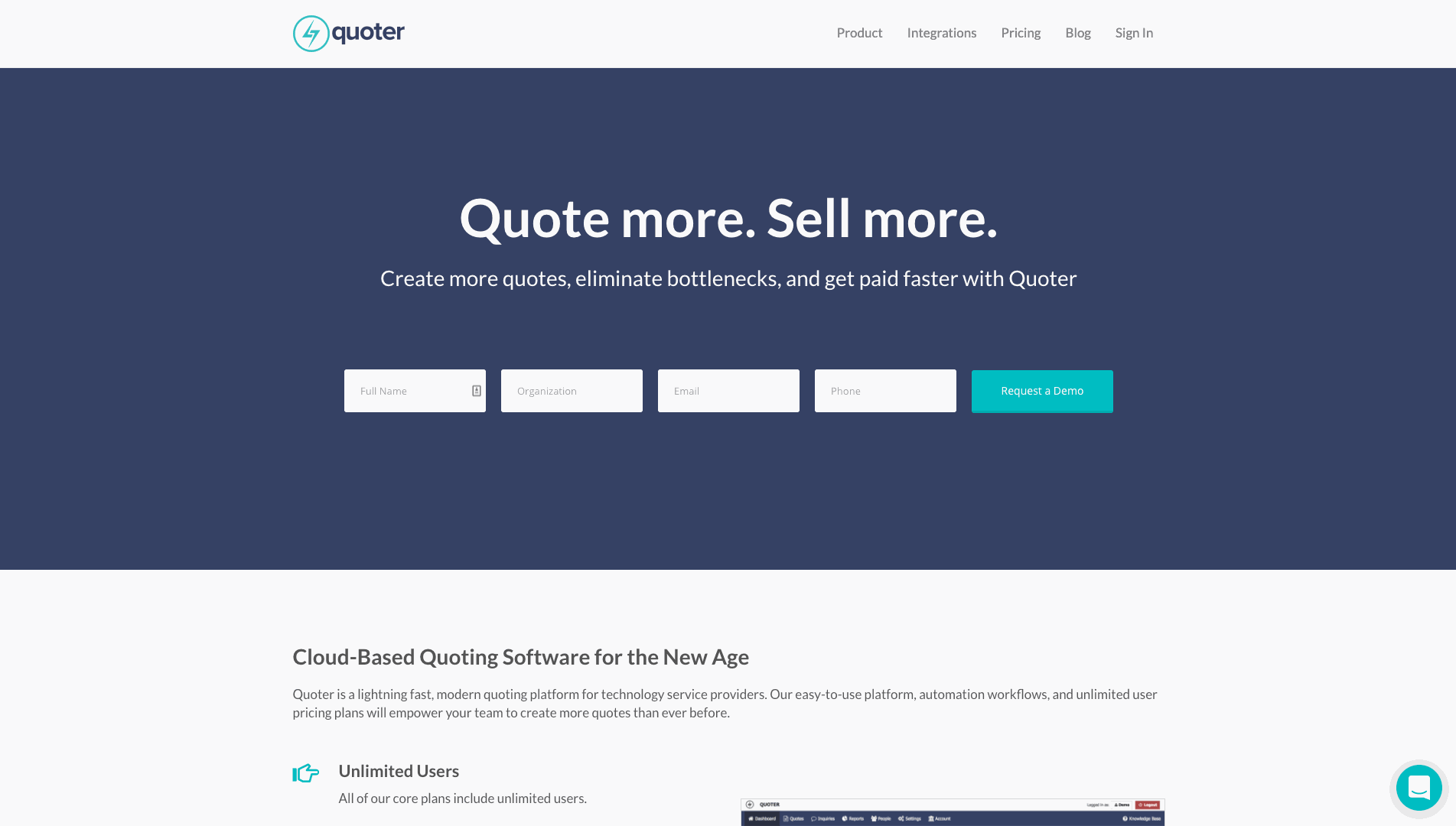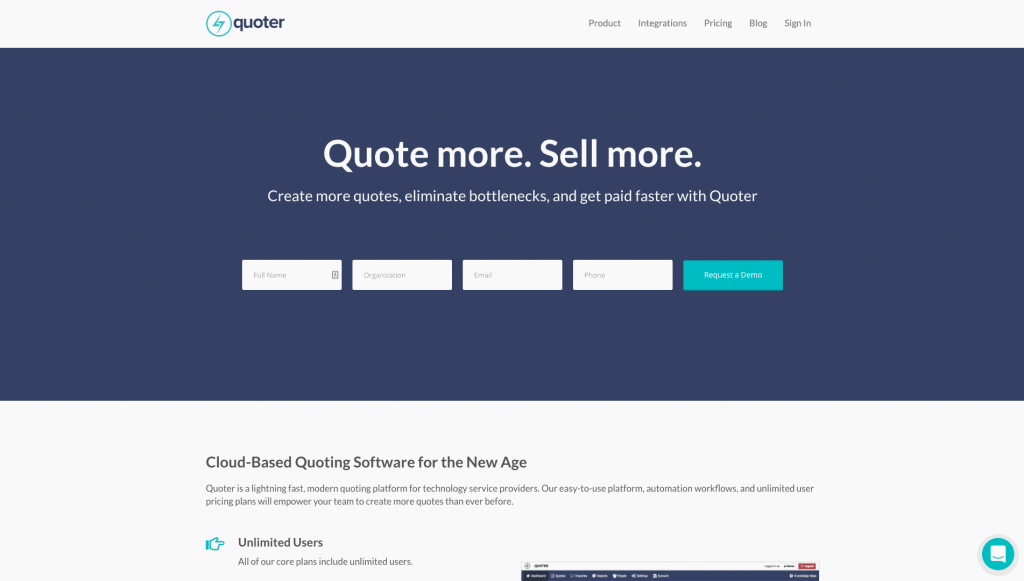 With Quoter, users can easily create quotes by taking advantage of its advanced automated approval workflows to expedite the process. The platform offers unlimited users in all core plans, allowing simple team collaboration from multiple departments without any extra charge.
Quoter also allows users to create visually-appealing quotes generated from existing data in just a few seconds and to quickly modify it and tailor it to their customers. It also offers simple automations, making it a good fit for users looking to generate a lot of similar quotes in very little time.
With the platform, users can also collect online signatures in their proposals, and collect payments in-app.
Although pricier than average, Quoter may be a good fit for larger companies with salespeople in need of quick quote generation for daily customers.
What makes it stand out
Payment collection
Online signing capabilities
Quote and email tracking
Multiple integrations
11. Xero
Xero is an accounting software with simple quote creation capabilities for both desktop and mobile devices.
How it works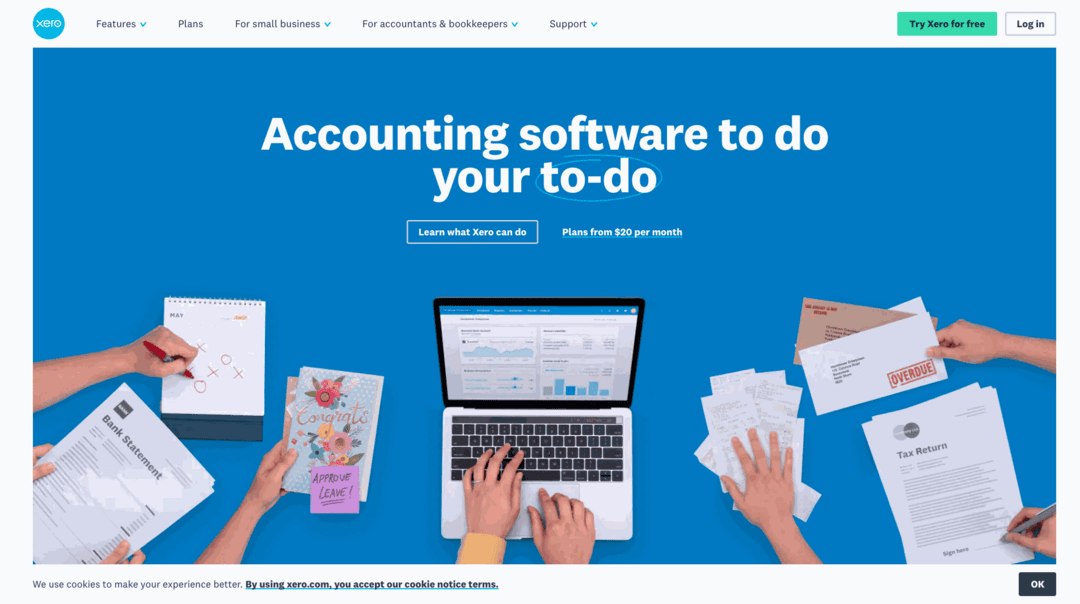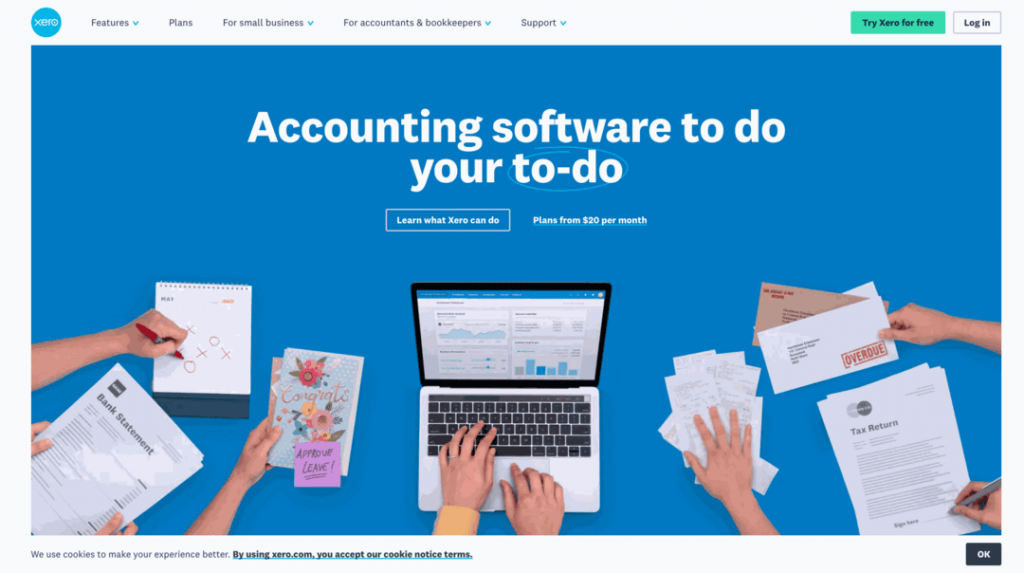 As an accounting tool, Xero allows users to use their pricing, catalog, and contact information to quickly generate quotes for their customers.
Since its focus is on accounting needs, Xero also allows users to pay bills, collect payments, and keep track of their activity, connecting directly to the bank for expedited transactions.
The platform also handles multi-currency payment processing for international customers, making it easy for everyone to pay and get paid.
As an all-in-one accounting platform, Xero may be a good fit for companies that are more in need of simple yet comprehensive bill management, rather than flashy proposals and presentations.
What makes it stand out
Multiple accounting capabilities
Multi-currency support
Payment collection capabilities
Mobile-optimized platform
12. Nusii
Nusii is an online quoting platform that specifically tailors to businesses in the creative industries.
How it works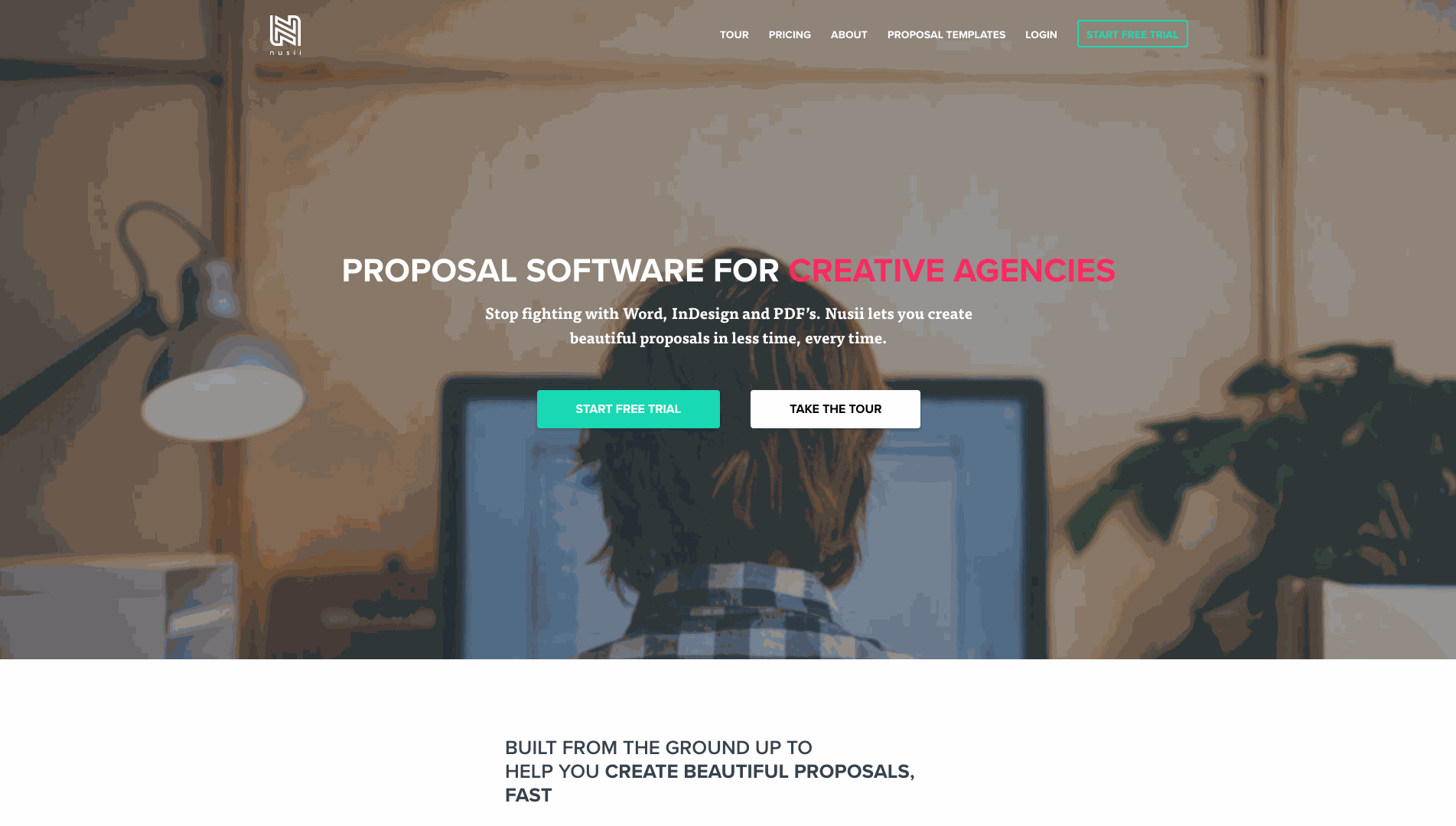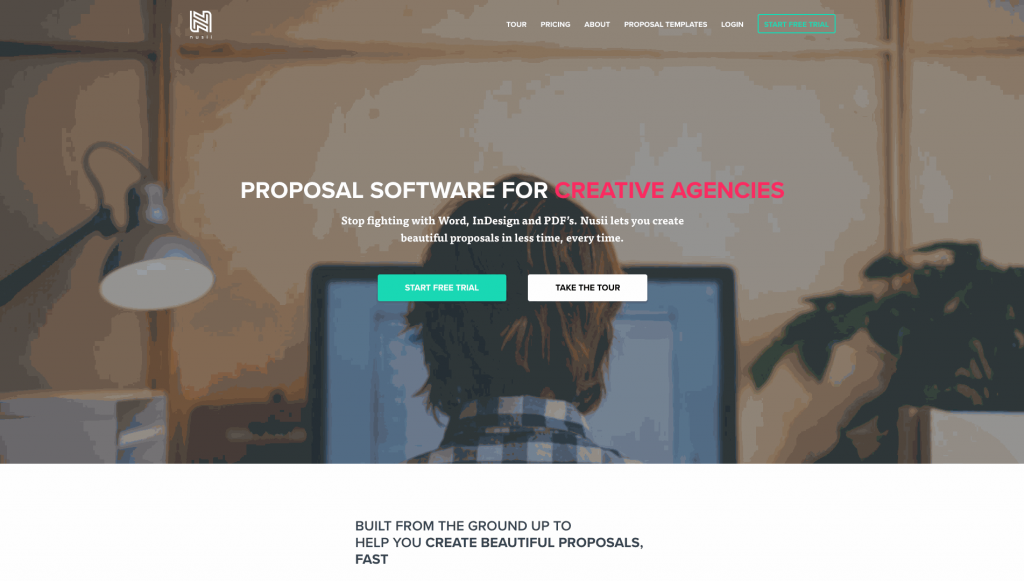 With Nusii, salespeople and other company reps can create visually-appealing proposals that fit within the company's themes and visuals in little time.
Navigation throughout the platform is done through a centralized system, offering a quick view of all proposals to keep track of them. Users can also choose to keep track of proposals through notifications for themselves and the recipients, to easily remind them to take action.
The platform also allows users to create their own templates so they can quickly fill up details and get them sent out for approval.
What makes it stand out
Integration to a variety of apps through Zapier
Template creation
Document engagement tracking
Electronic signing capabilities
13. Loopio
Loopio is a proposal creator and management tool aimed to simplify proposals for salespeople, marketing teams, and management.
How it works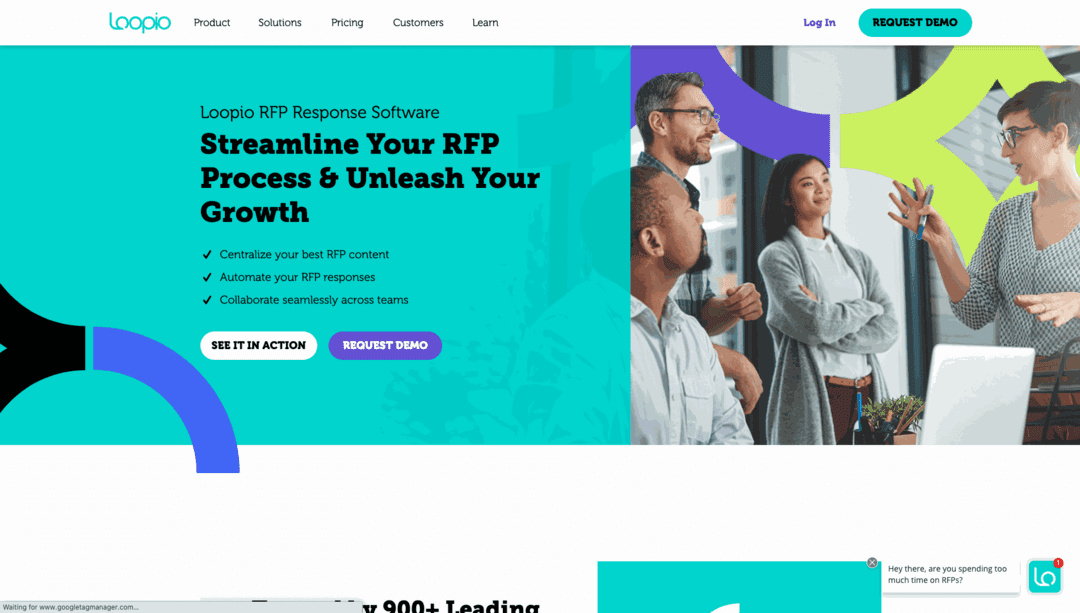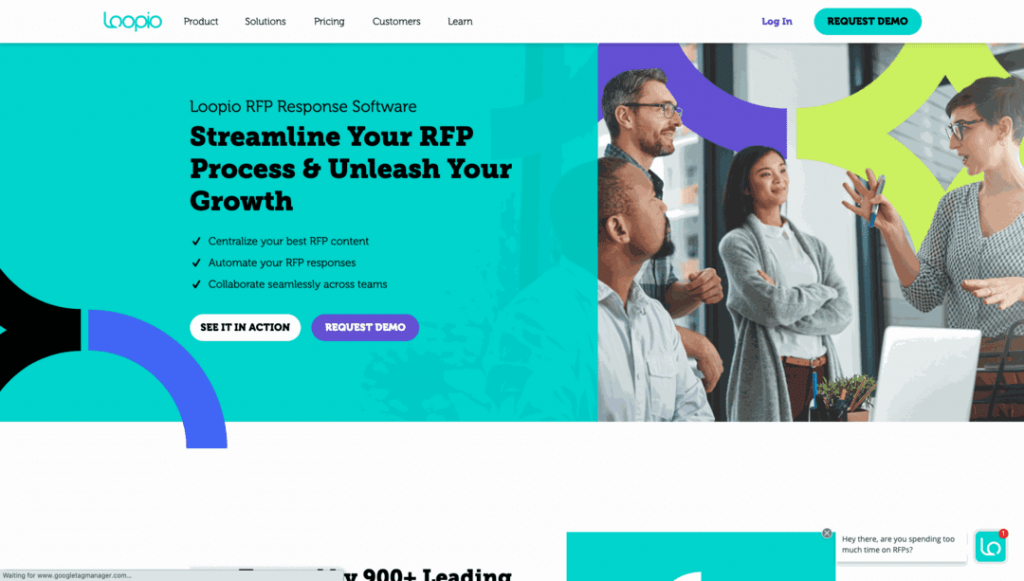 Loopio is made to expedite the request for proposal process as much as possible through smart workflows and a streamlined UI.
It caters to international audiences by offering multi-language libraries that are kept updated while remaining easy to search through and navigate. The users' libraries are easy to keep organized through duplicate detection, attachment storage, and user roles that allow each teammate to do their job properly.
Through simple automations, creating new templates becomes faster once the user has fully set up their library.
With simple and powerful customization tools, Loopio is probably the best quoting software for sales in the creative industries.
What makes it stand out
All-in-one proposal management
Teammate collaboration
Responsive library
Simple automations
14. Quotient
Quotient is an online quoting and proposal tool that's simple, streamlined, and easy to use, making it appealing for a variety of businesses.
How it works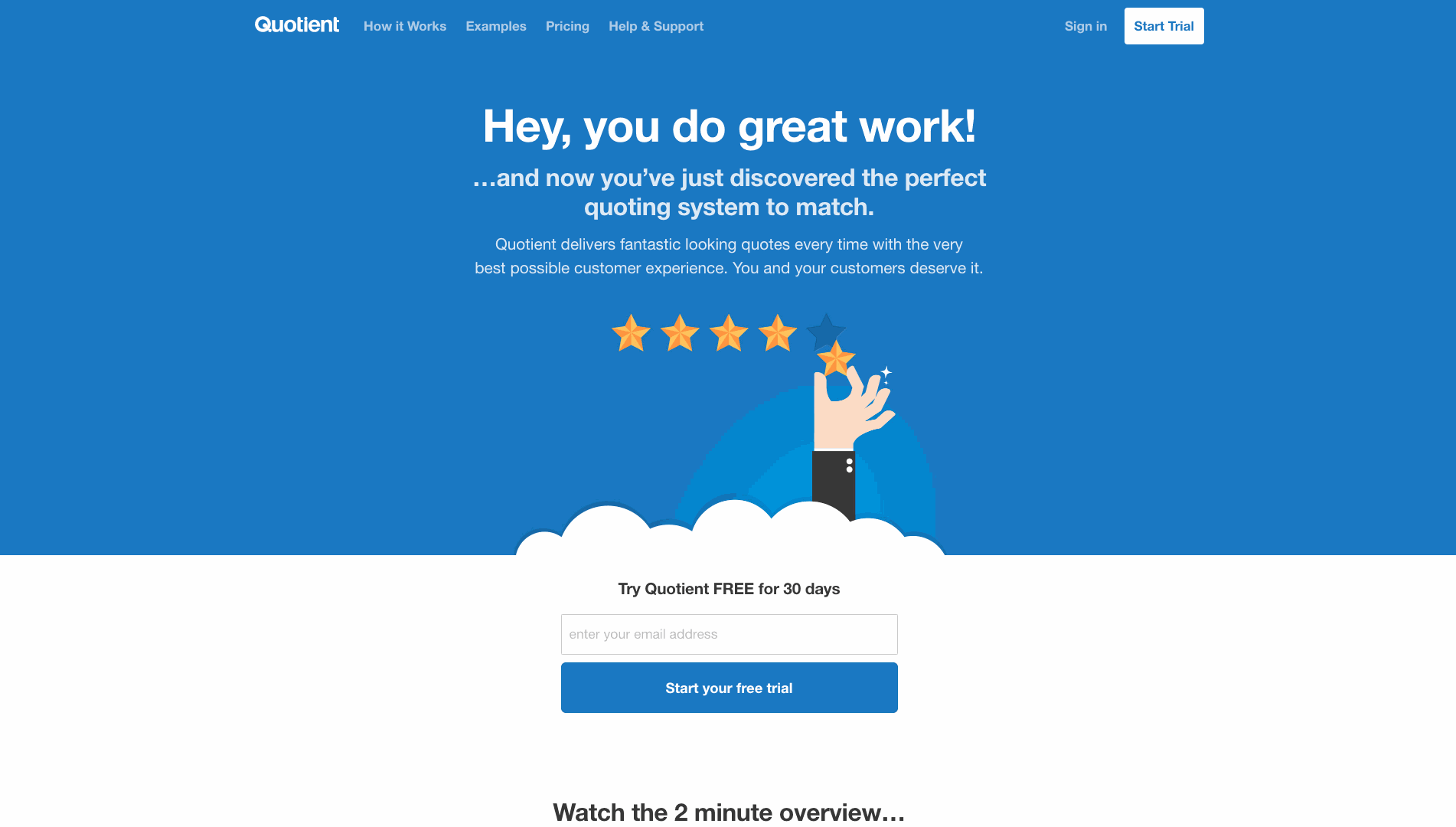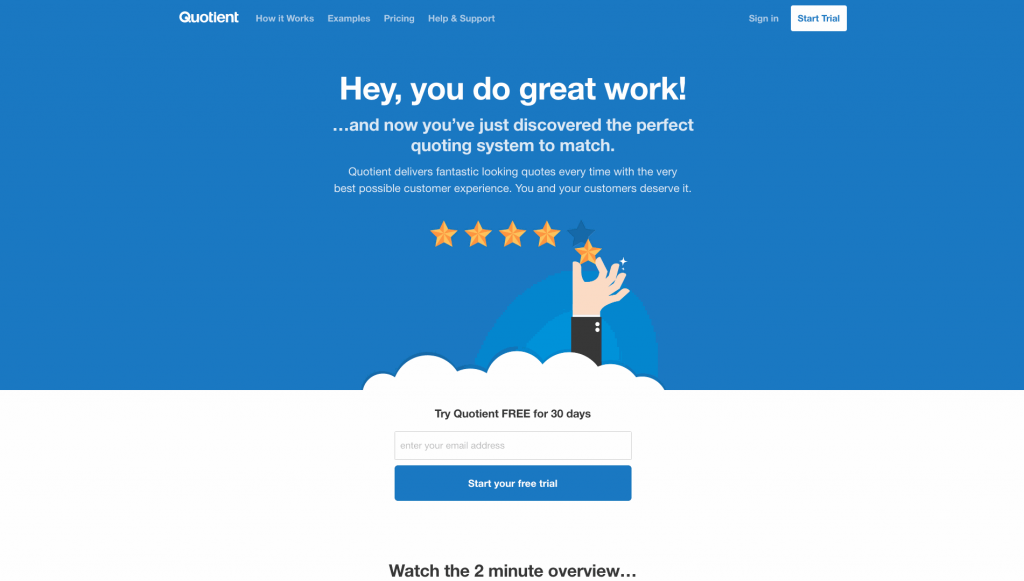 The design and capabilities of Quotient are kept as simplified as possible, focusing more on giving the user a streamlined experience rather than offering them advanced features.
Instead, the user has access to the basic features they may need, which are as easy to use as possible. Within the platform, the user can access features like auto-completion, template creation, and image and file attachments.
Once the proposal has been opened, the sender will immediately get notified, and the platform allows the recipient to comment and ask questions directly on the proposal to contextualize communication.
Although it's not the most comprehensive proposal software, it's definitely among the easiest to use.
What makes it stand out
Simple user experience
Quote opening/viewing tracking
Single-click quote acceptance
15. DocSend
DocSend is a platform made for content management and tracking that allows users to see how and when their recipients engage with their proposals and quotes to keep the process moving and improving.
How it works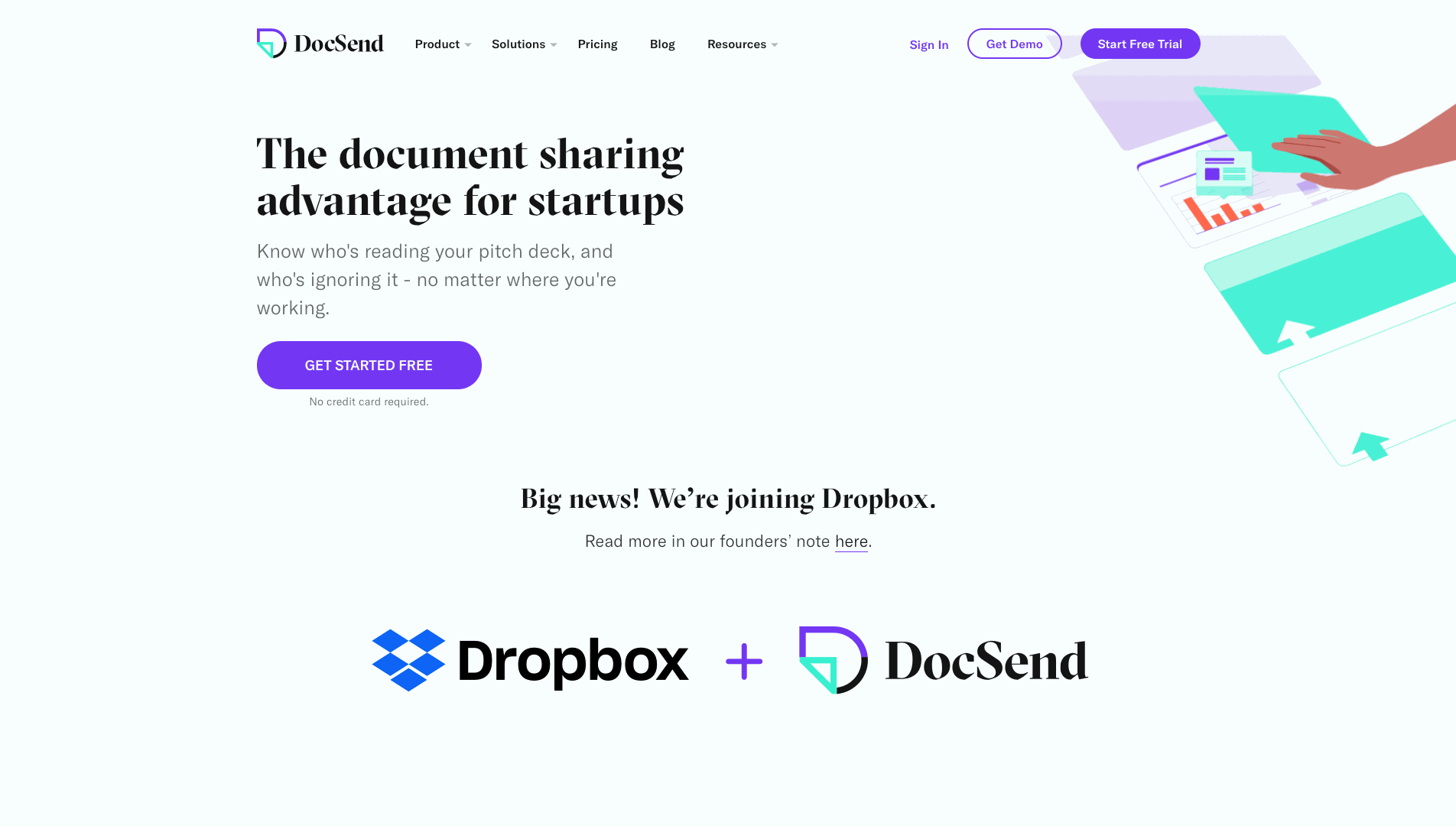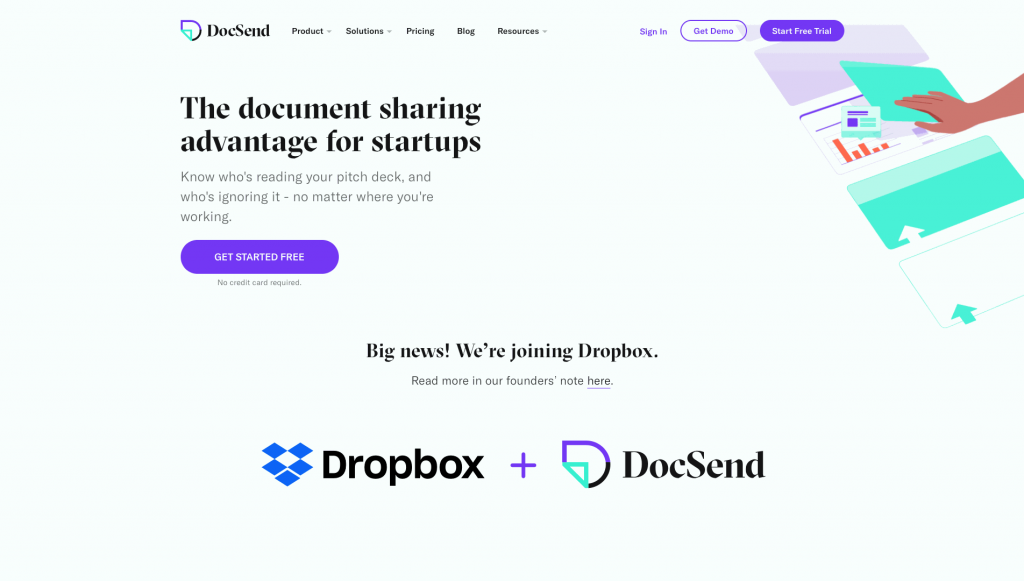 Designed with document sharing in mind, DocSend has good proposal capabilities for users and companies looking to gather data on people's engagement.
With this platform, users get features like secure sharing, document analytics, and one-click acceptance. This allows users to not only expedite the process, but to gather behavioral data on how users engage with their proposals, what matters the most to them, and how to better cater to their needs.
What makes it stand out
Very advanced behavioral data collection
Simple interface
Online signing capabilities
Frequently Asked Questions about Quoting Software
Here are the answers to the most commonly asked questions about quoting software:
What is quoting software?
Quoting software usually refers to digital tools used for individuals and businesses to automate and simplify the process of sending proposals and quotes to other individuals and businesses for approval.
They're usually equipped with features like CRMs, online signatures, and more to make it easy to create and send proposals and invoices.
What features are typically available in quote software?
Usually, quote software will be equipped with features like:
Catalog management
Online signature capabilities
CRM
Payment collection
Proposal creator and editor
Document management
In addition, it often makes sense to establish a cloud-based phone system such as ULTATEL to improve your sales tool stack.
Is there free quoting software?
Yes, there are many free quoting tool options out there, with many paid tools having a limited, branded free tier for casual users.
What are the benefits of using quotation software?
Quotation software makes the process of creating and sending proposals and quotes far easier, more intuitive, and even more visually appealing for both the sender and the recipient.
Does my business need quoting software?
If your business is dealing with multiple customers or is looking to expand its clientele, quoting software will usually make the process faster, simpler, and more effective.
Conclusion
Quoting software simplifies your proposal sending process, making it easier for you and your recipient to contextualize and formalize proposals, quotes, and invoices for your work.
If you want a simple quoting software to digitize your proposals and collect legally-binding online signatures, sign up for Signaturely for free today.