If you want to run a successful marketing department, you need the right marketing documents. They'll help you keep track of your efforts, document your processes, and even convert more customers.
This article will cover the 25 most important marketing documents in no particular order. We'll also tell you:
What the documents are
When to use them
Why do you need them
By the end of the article, you'll have various marketing documents at your disposal and know exactly when and why to use each one.
Let's get started.
25 Marketing Documents Your Marketing Team Needs
Here are the most important marketing documents for your marketing efforts:
Marketing Proposal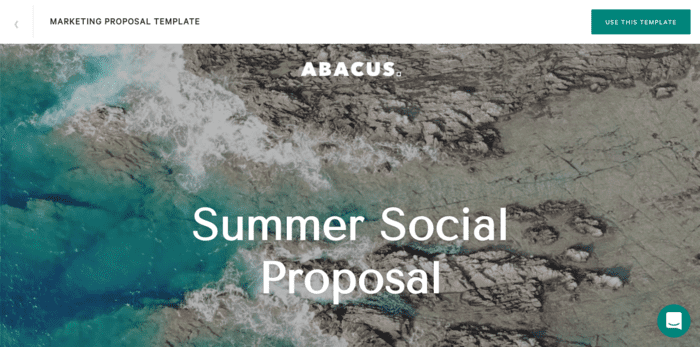 Source: Qwirl
A marketing proposal is the most basic marketing document your team needs. It tells all stakeholders about a project or campaign's scope, budget, and main objectives. With a marketing proposal, all stakeholders will be fully informed about your requirements and where you want to go with your plan.
When do you need it?
You'll need a marketing proposal to get started on any marketing plan, to inform your superiors of your requirements to get approval, and to record your measure of success. If you're looking for something similar that isn't focused on marketing, you can try getting a contractor proposal.
Marketing Plan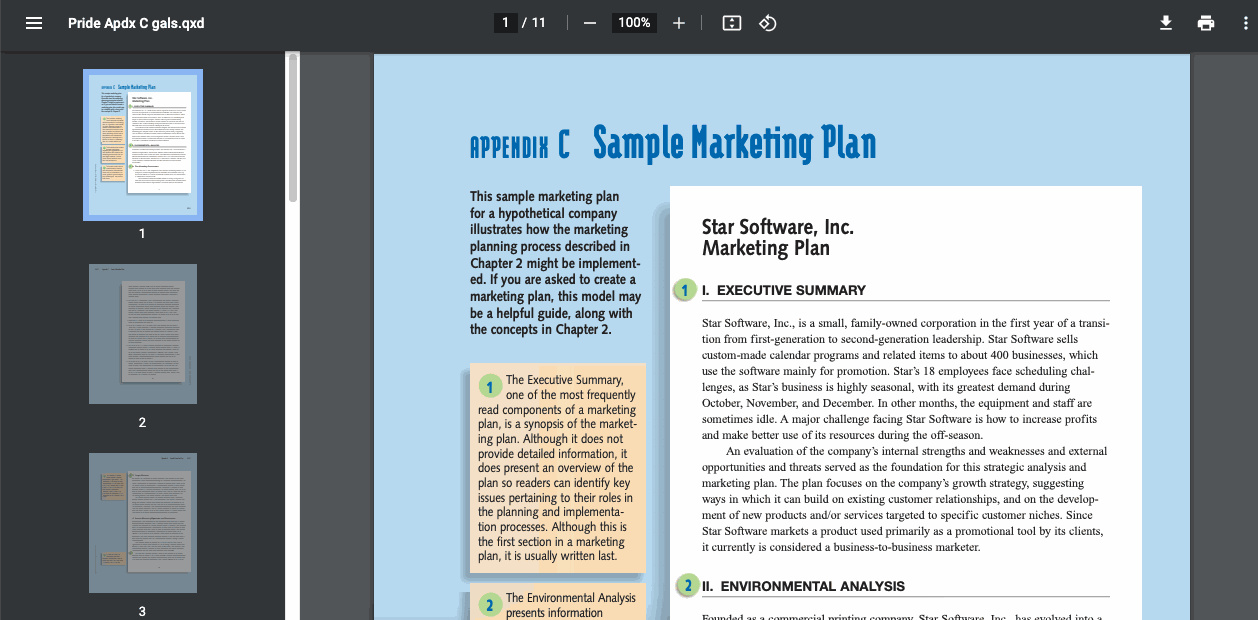 Source: Houghton Mifflin Company
A marketing plan documents the overall marketing approach you'll take over a determined period of time. It usually includes your marketing goals, baselines, KPIs you'll be tracking, and a timeline of events and your business's needs. Here's another alternative marketing plan, specially built for digital marketing activities you can use.
When do you need it?
You will need a marketing plan document any time you want to start a new marketing cycle to establish where you are and where you're going.
Marketing Strategy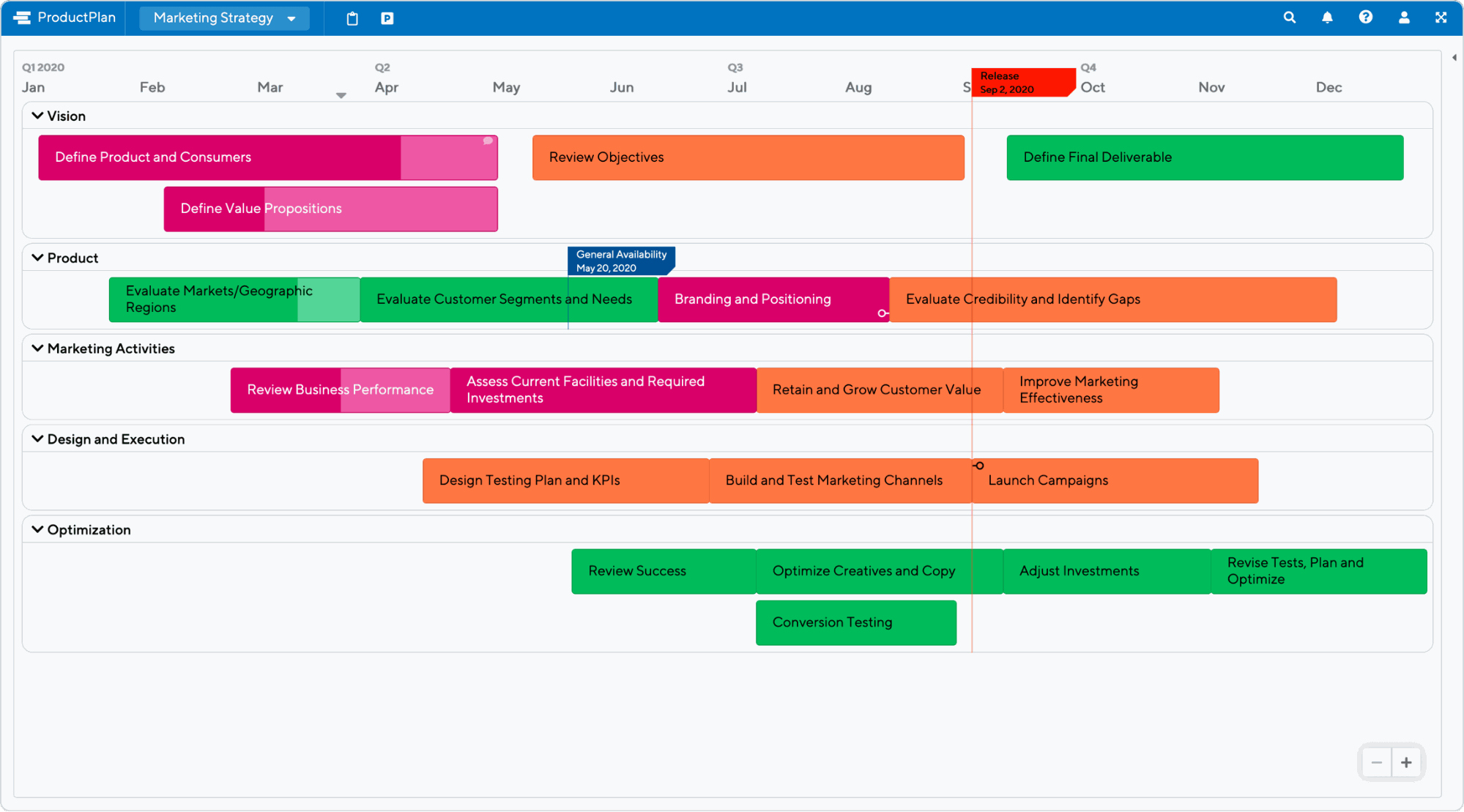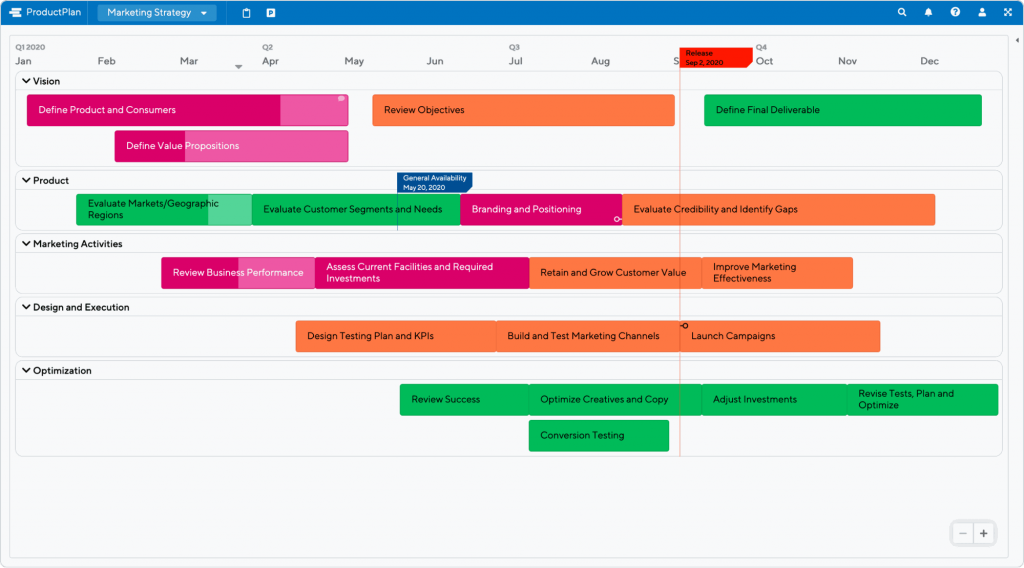 Source: ProductPlan
Your marketing strategy document should describe in detail a specific marketing approach you plan on taking. It should include the messaging you want to send, details of your targeted audience, your value proposition, and other key pieces of information.
Your marketing strategy should ideally explain your product, pricing, the place you'll run the strategy, and the promotion itself. It should open with the problem, discuss your proposed solution, and touch on the cost.
When do you need it?
You should develop a marketing strategy document whenever you want to propose a new marketing strategy to your team or clients.
Marketing Processes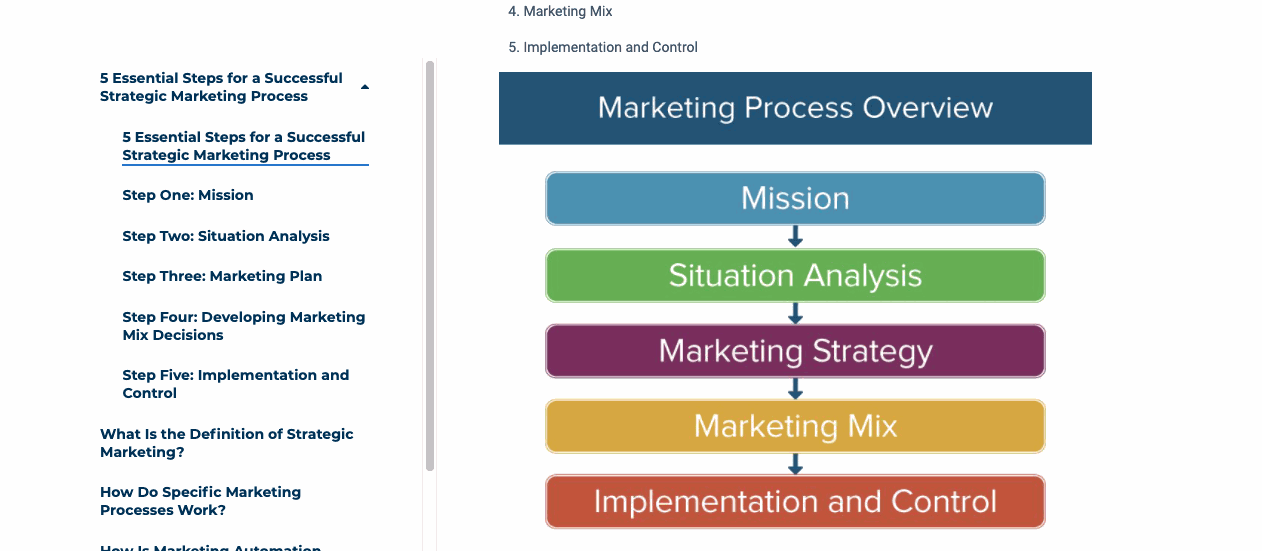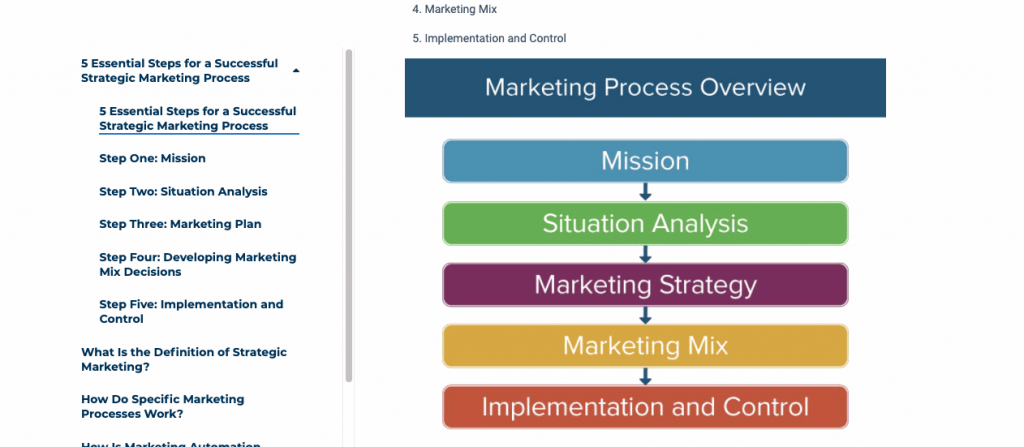 The marketing process details what should happen when you get a new client. It defines the workflow, so every stakeholder can know what's expected of them.
The actual marketing process will depend on your company and your needs, but it will typically describe exactly what each teammate does throughout the marketing strategy.
When do you need it?
A marketing processes document can be used whenever you want to document what you expect your marketing team to do.
Marketing Campaign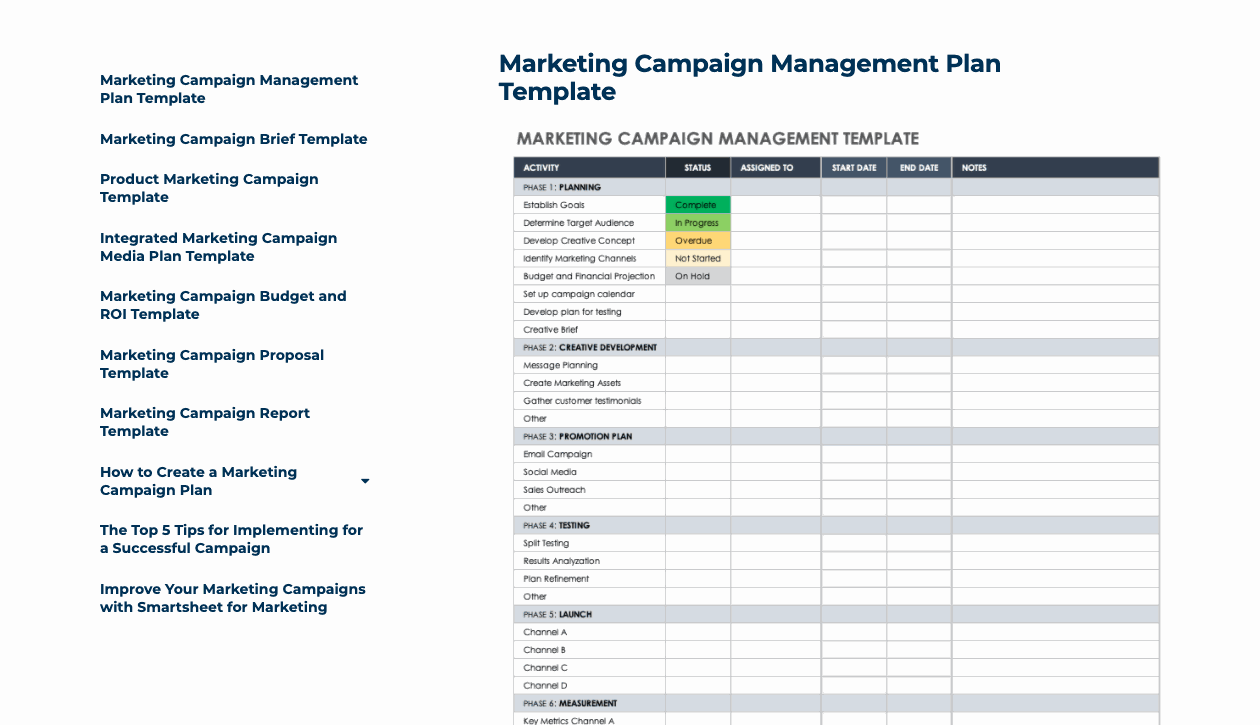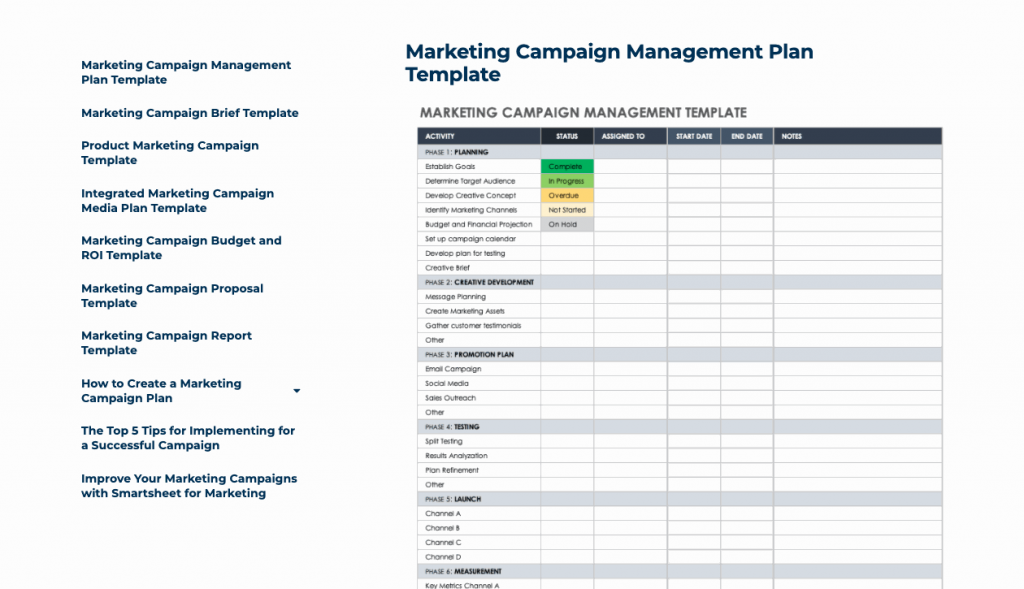 Marketing campaign documents lay down everything there is to know about a specific campaign. This document lets newcomers and other departments easily understand your marketing campaign.
It should ideally include the context of your campaign, its goal, timeline, assets, and stakeholders.
When do you need it?
You need a marketing campaign document whenever you want to document your efforts for posterity or to communicate them to others easily.
Marketing Agreement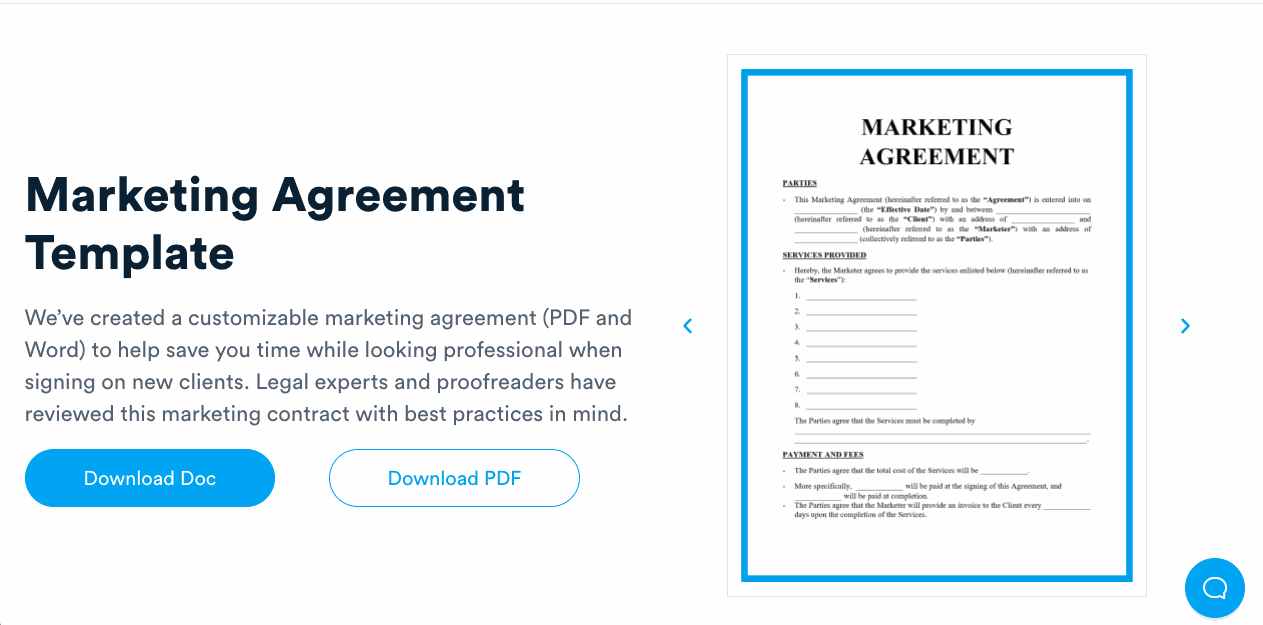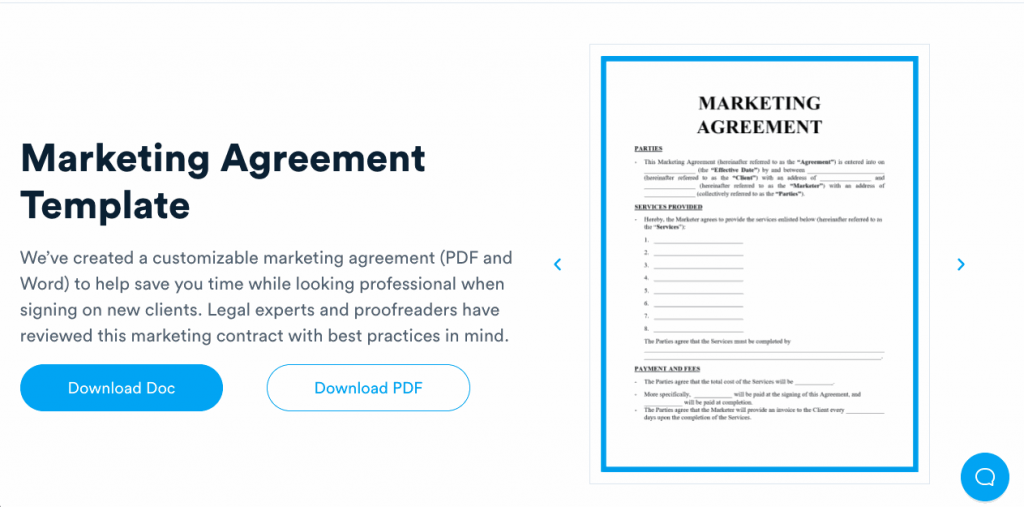 A marketing agreement is a vital document for any marketer. It's usually a legally-binding contract that specifies what marketing efforts you'll be taking, who they are for, and at what expense. It also usually includes an exit strategy and fully defines the work you'll do for your client.
Ideally, all parties should sign these agreements online to indicate consent and agreement.
When do you need it?
A marketing agreement can be used any time you're selling marketing efforts to third parties, and you need to leave everything in writing.
Marketing Requirements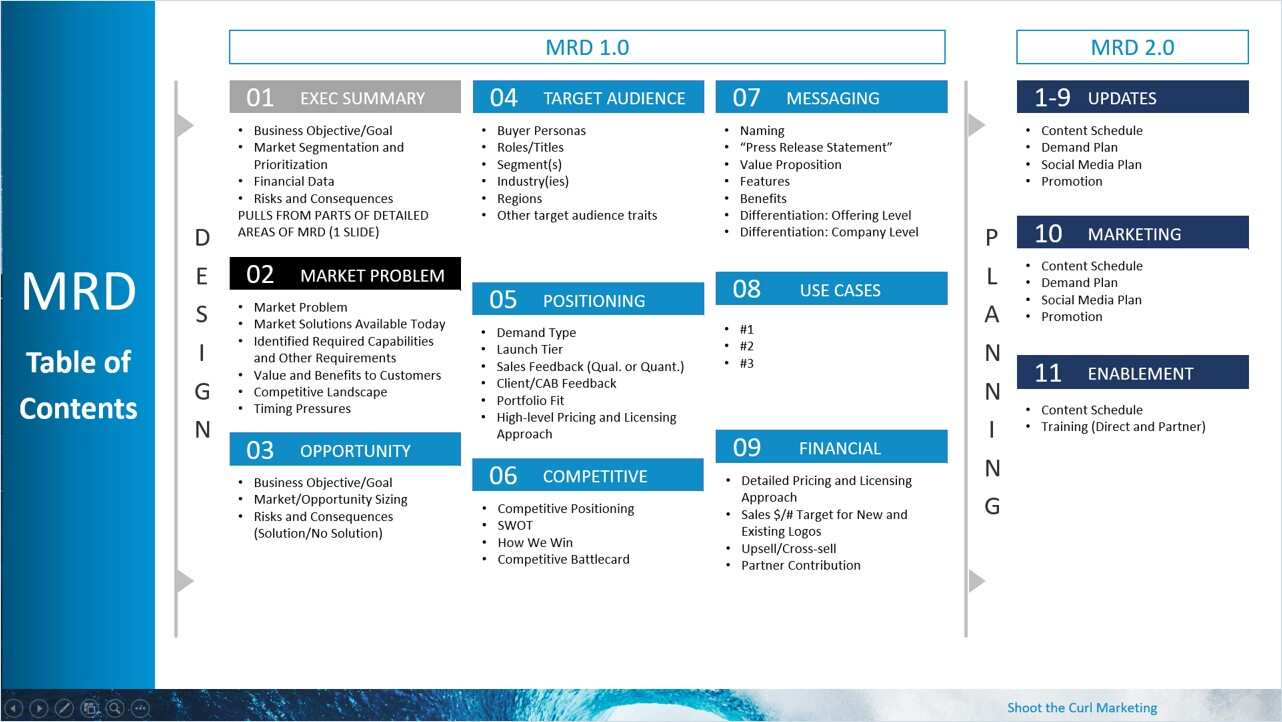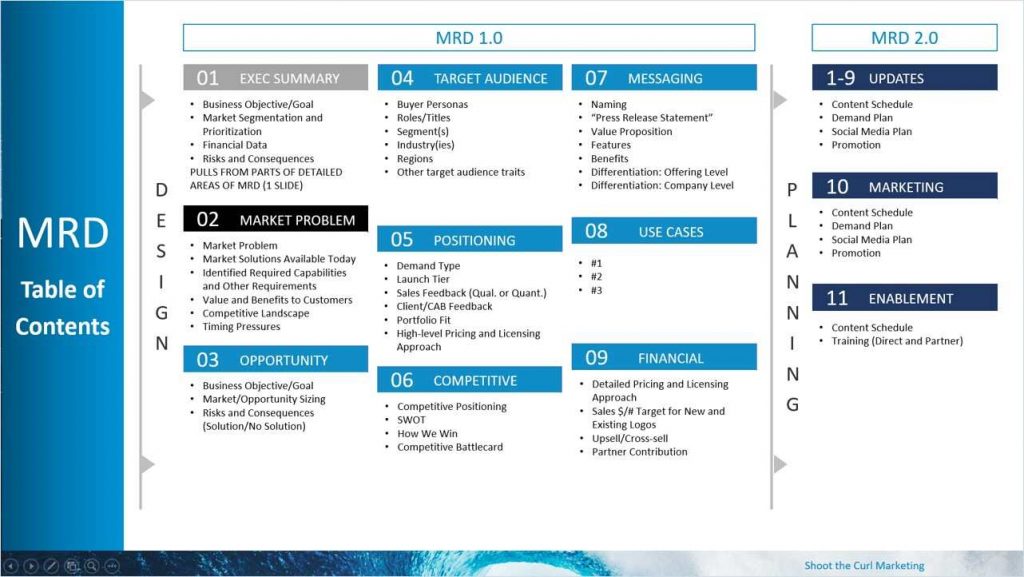 Source: Shoot the Curl Marketing
The marketing requirements document contains everything you'll need as a marketer to fulfill your marketing strategy. Ideally, you'll want to write this document with the main stakeholders, the client, and the decision-makers.
It usually clarifies a target audience, the product or service, the budget, and the work required from each stakeholder.
When do you need it?
Although you can always place a marketing requirement section in other marketing documents, having a separate document for this is useful for larger strategies or when working with certain clients.
Marketing Messaging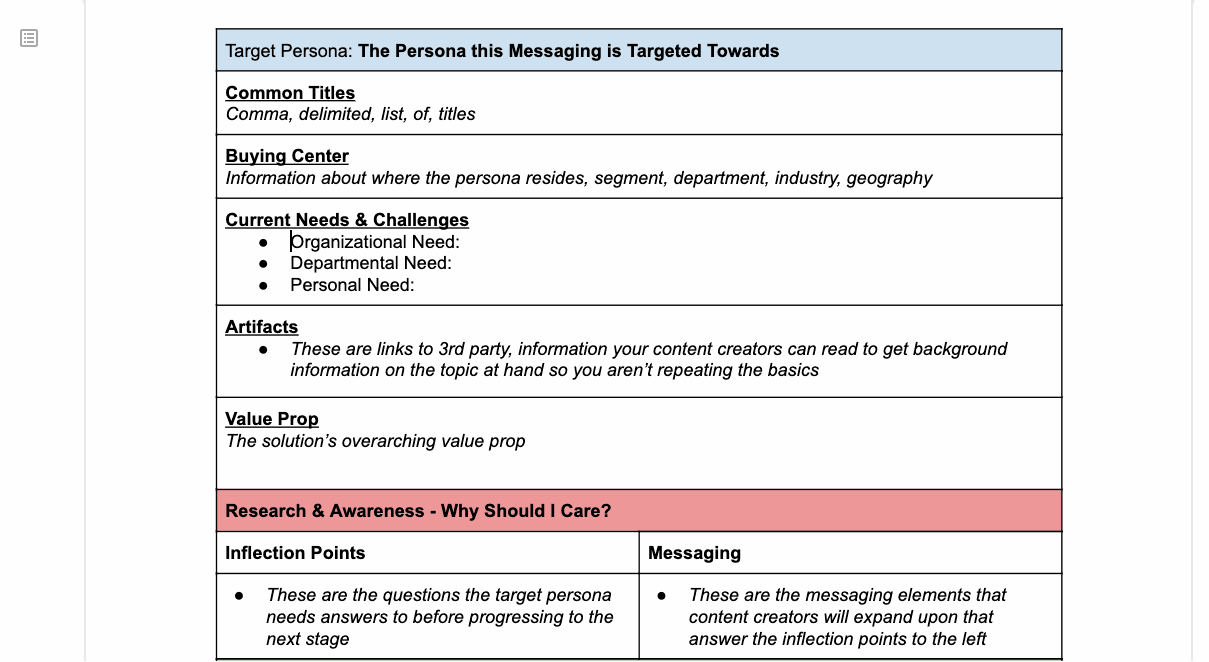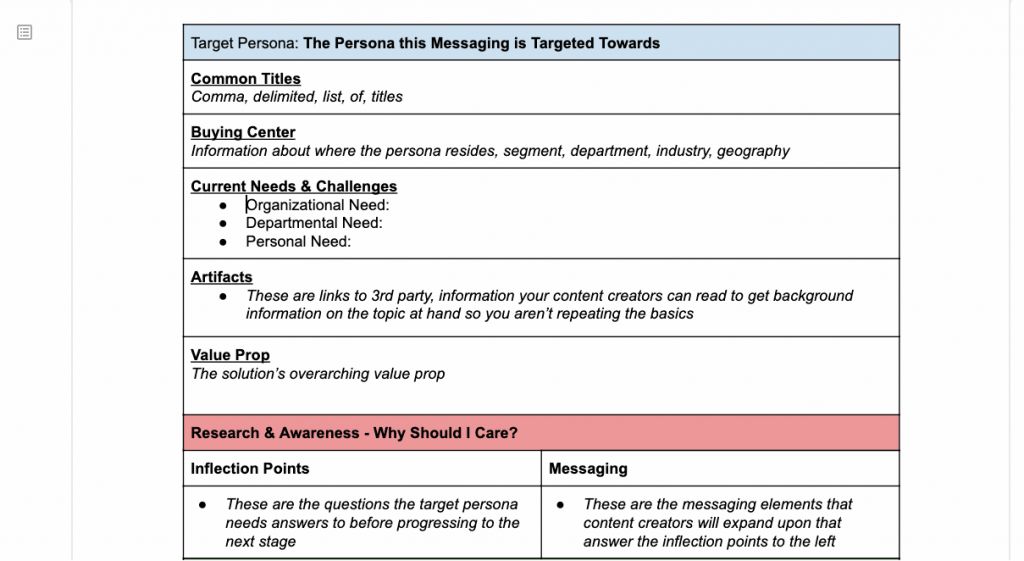 Source: Medium
Marketing messaging is key when defining a company's voice. It is a vital document to help everyone who speaks for the company to use the same tone. This is achieved by defining the client personas and using them to define the unique value proposition.
Finally, the marketing messaging document should have examples to fully illustrate how the tone will work.
When do you need it?
If your company has grown to the point where more than one person speaks for it, you can use marketing messaging.
Marketing Policy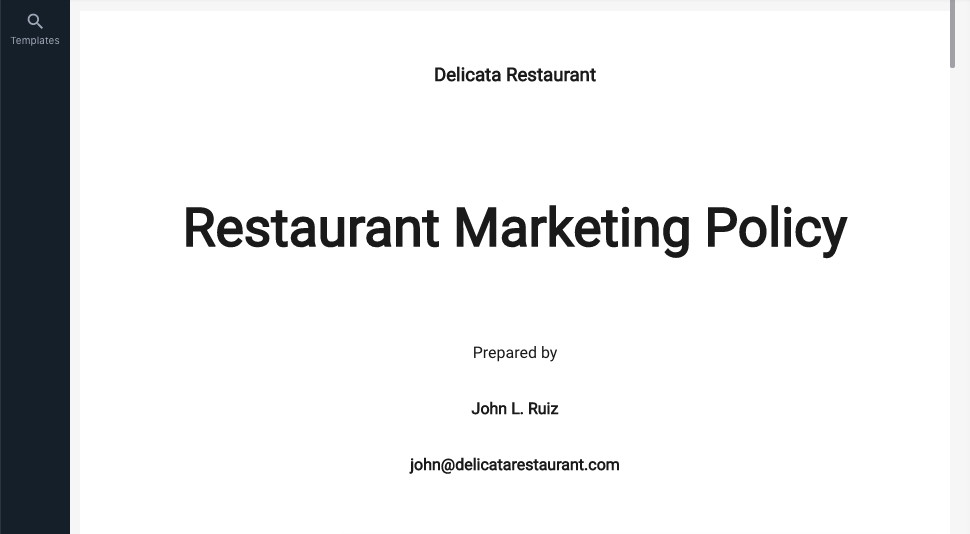 Source: Template.net
The marketing policy defines the guidelines that all marketing strategies should follow. It should include how a product or service should be marketed and the main focus of the marketing. It should also include what marketing cannot look like. For example, the marketing policy should define whether direct comparisons with competitors should be avoided or which product or service aspects should not be marketed.
When do you need it?
You'll need a marketing policy whenever you're looking to establish rules about how any marketing campaign should and shouldn't work.
Marketing Roles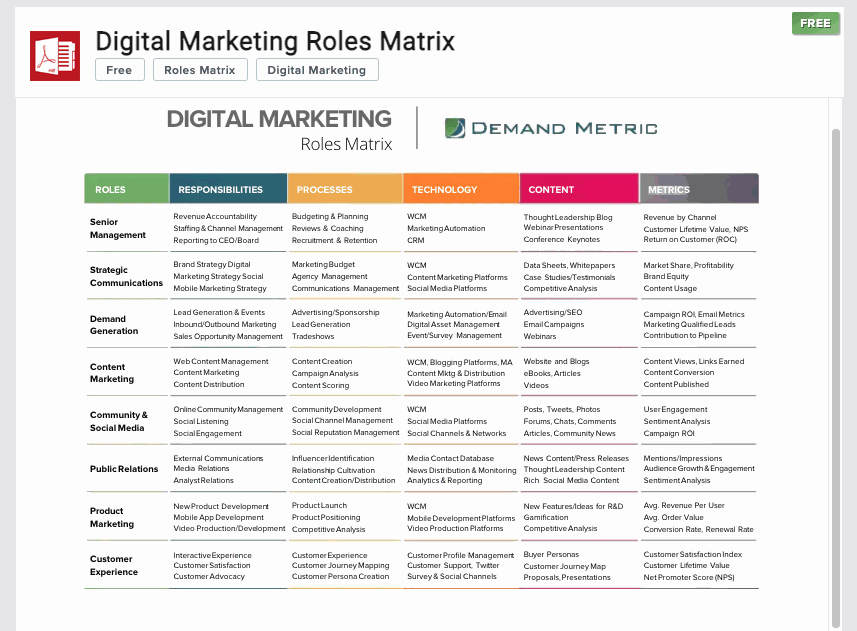 Source: Demand Metric
A marketing role document defines who is responsible for what in every marketing aspect. It documents the roles everyone involved in marketing will be playing, the deliverables they're responsible for, their metrics, and everything else needed to ensure everyone knows their job.
When do you need it?
Marketing role documents are best used when multiple people are working in marketing, so you can easily define their responsibilities and their measures of success.
Pitch Deck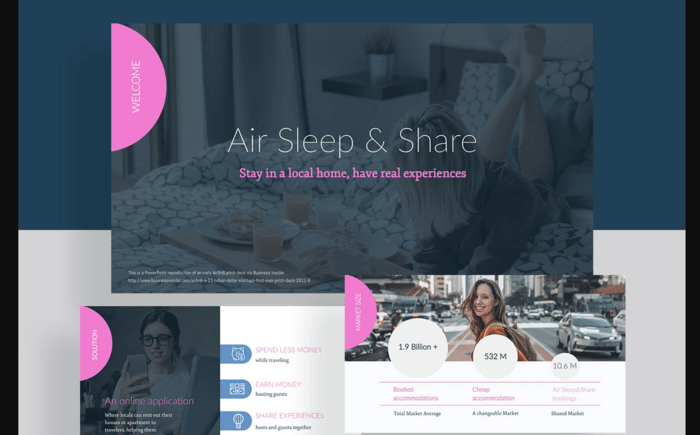 Source: Visme
A pitch deck is your main marketing pitch. This is a vital document for anyone looking to pitch their products or services to investors and other general audiences since it highlights the key selling points of a company. To create a pitch deck you can either use basic software such as Powerpoint or Google Slide or dedicated pitch deck tools such as Storydoc.
A pitch deck usually shows who works for a company, the main metrics, and everything else needed to and clearly define why someone should invest in or join a company.
When do you need it?
You need a pitch deck as soon as you wish to show anyone what your company has to offer.
Social Media Policies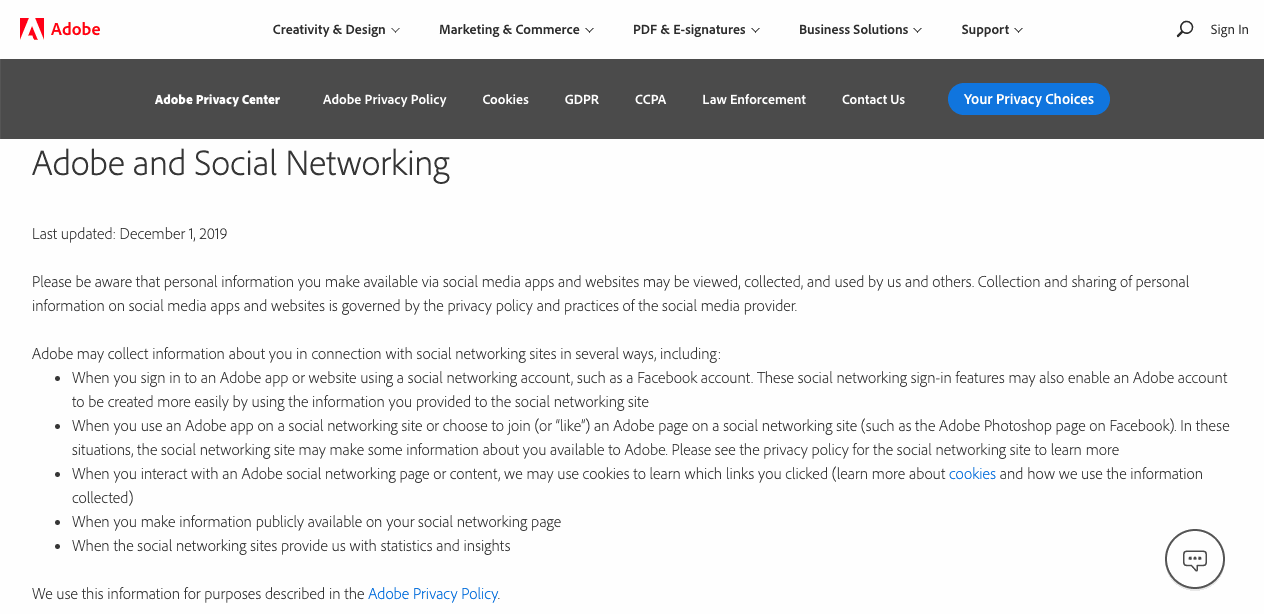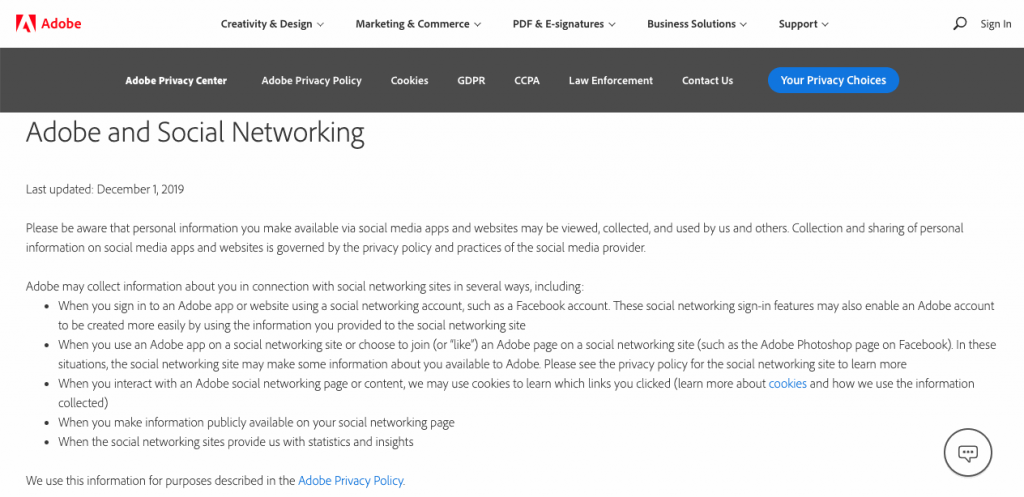 Source: Adobe
A social media policy is vital for any company, regardless of whether it uses social media or not.
The policy will usually revolve around what its employees can share with companies that don't use social media. This helps employees know what they can and cannot make public about their involvement with the company.
For companies that use social media, the policy should also provide guidelines for the HR and marketing team departments regarding what kind of content they should create and share and how they should interact with their social media following.
When do you need it?
You'll need a social media policy when it's important to specify what employees can share on social media about your company and to establish social media guidelines for the company itself.
Content Calendar or Schedule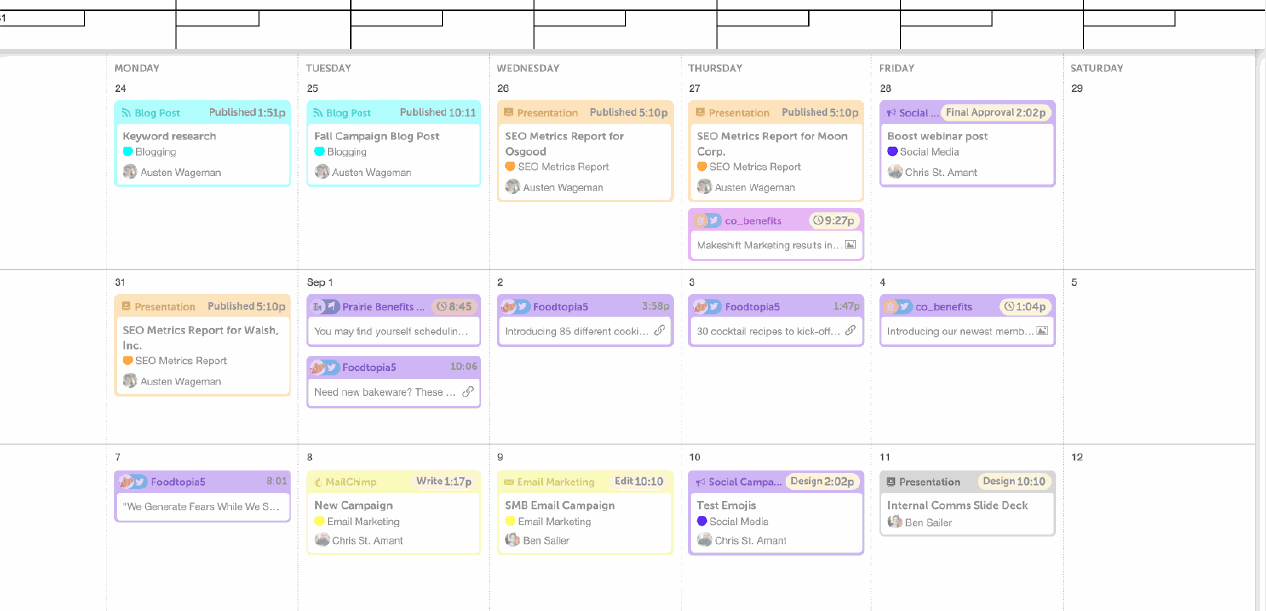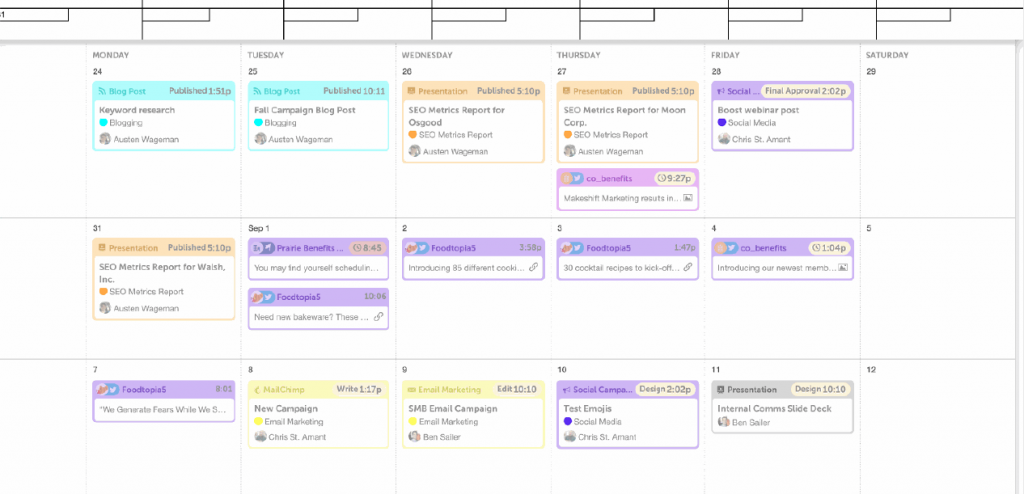 Source: Coschedule
A content calendar helps your team know which content will be published and when. With a content calendar, your team can plan ahead, define marketing strategies, fit new promotions, and more while ensuring nothing interferes with the scheduled content.
When do you need it?
You need a content calendar when your content becomes too complex to memorize or when you're ready to increase and scale your content marketing efforts.
Social Media Calendar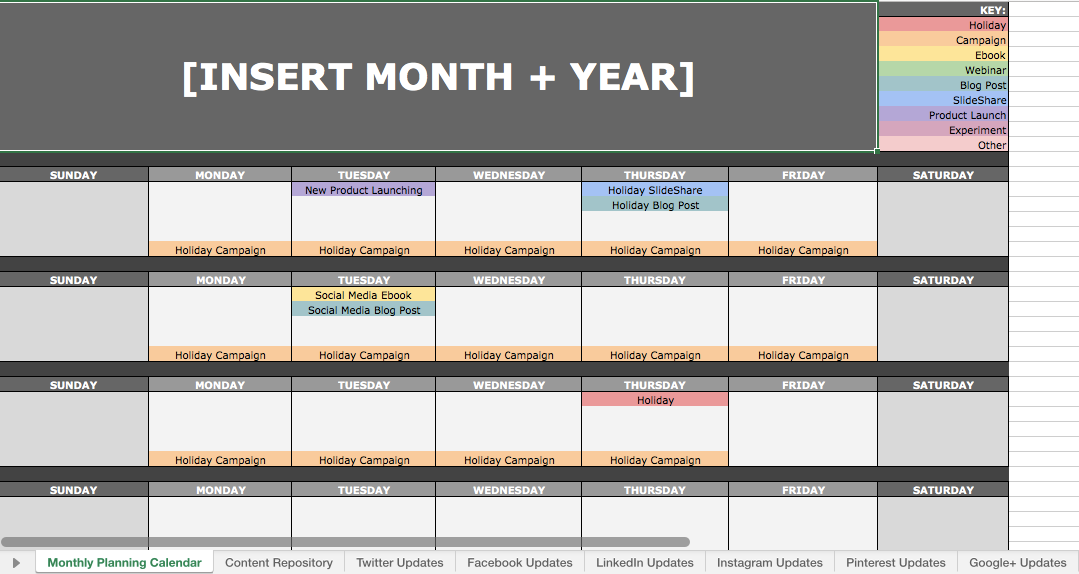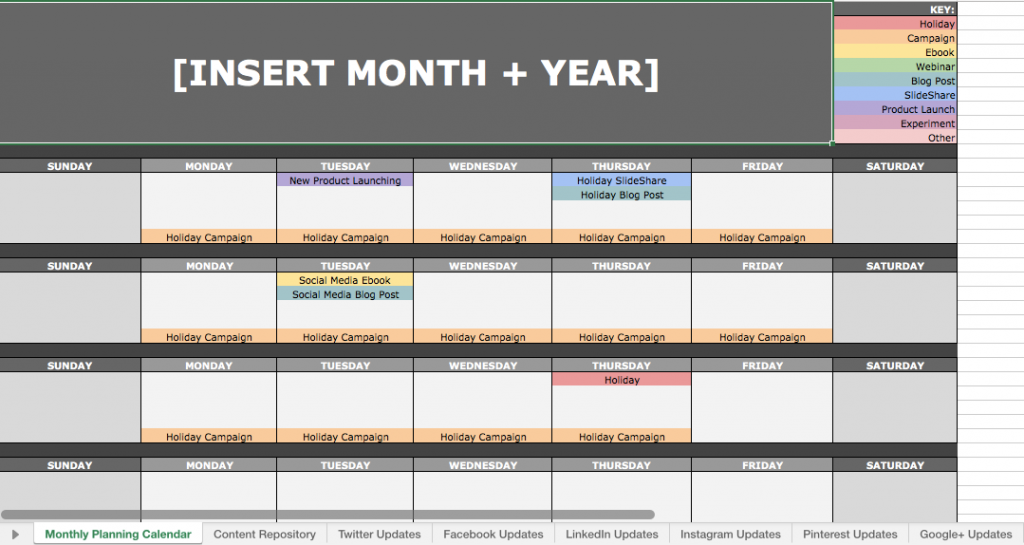 Source: Hubspot
Like a content calendar, the social media conversation calendar focuses on content exclusively related to social media. This will allow you to better schedule multi-platform content to ensure you send a clear message.
When do you need it?
Although you may prefer to use a content media calendar for social media, you'll likely need to separate the social media content when you use multiple social platforms or have a consolidated social media manager. Streamlining your tracking process can also make sense by using a consolidated dashboard that tracks and presents data from all the social media channels you manage in one place.
Company Purpose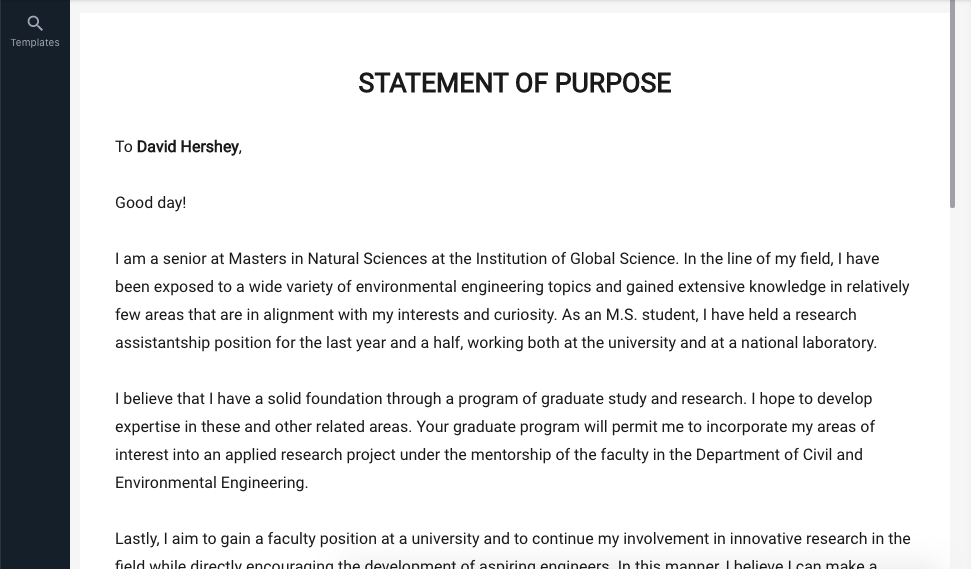 Source: Template.net
Unlike a mission or vision statement, a company's purpose statement should focus on the exact effect your company should have on its customers. It should simply describe how your company is looking to benefit your customers and what they can get out of it.
As such, it can continue evolving with your company.
When do you need it?
This vital marketing document should be developed with the company and revised periodically to ensure it's updated.
Company Mission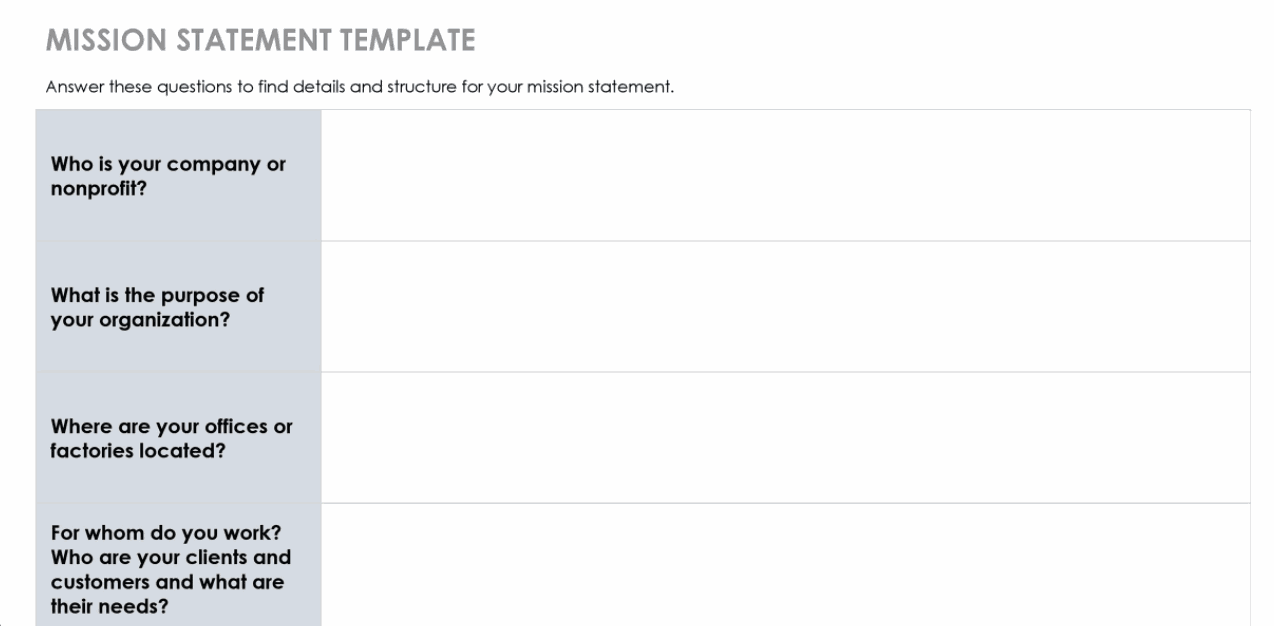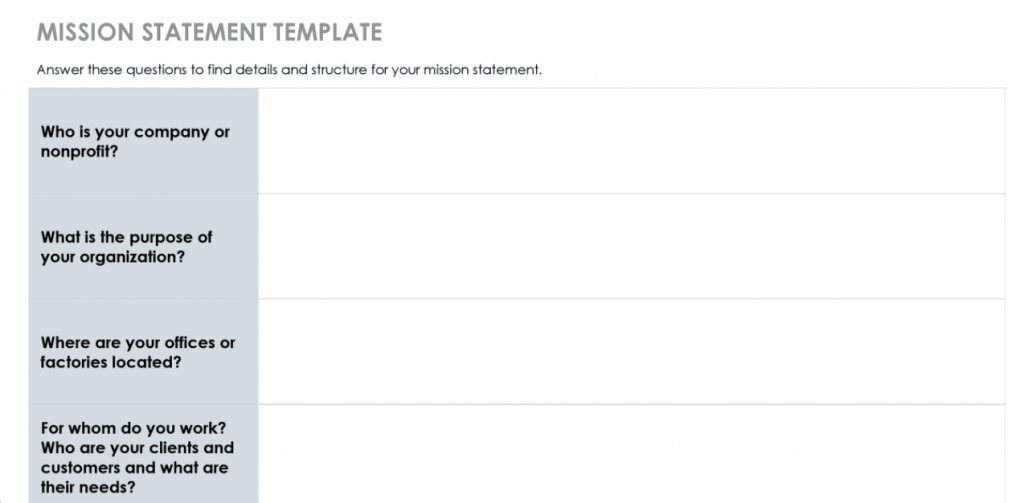 Source: TemplateLab
A company's mission statement is usually a short statement explaining the reason the company exists. It defines the company's "personality," including its values, goals, and agenda, and can help make decisions.
When do you need it?
Your company's mission statement is vital for consolidating your company and is used to guide employees across multiple decisions and approaches, from customer service to company goals. Keep in mind: If you're outsourcing customer-facing tasks, for example through call center services, make sure that they're aligned with your actual company mission and values.
Company Vision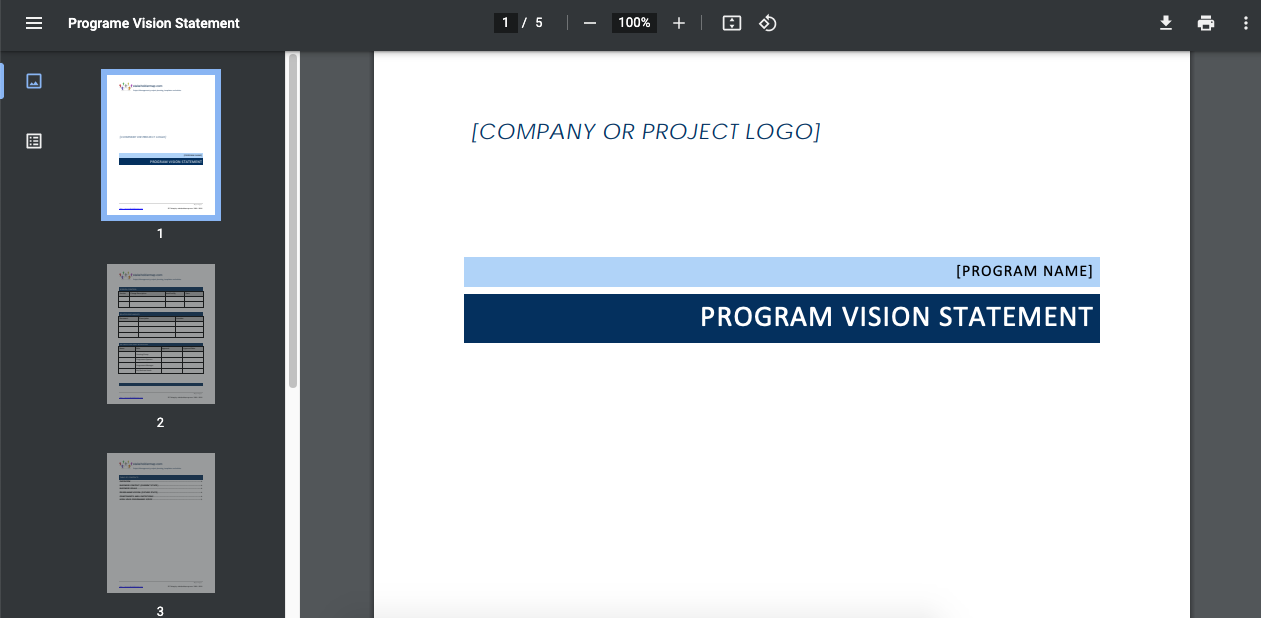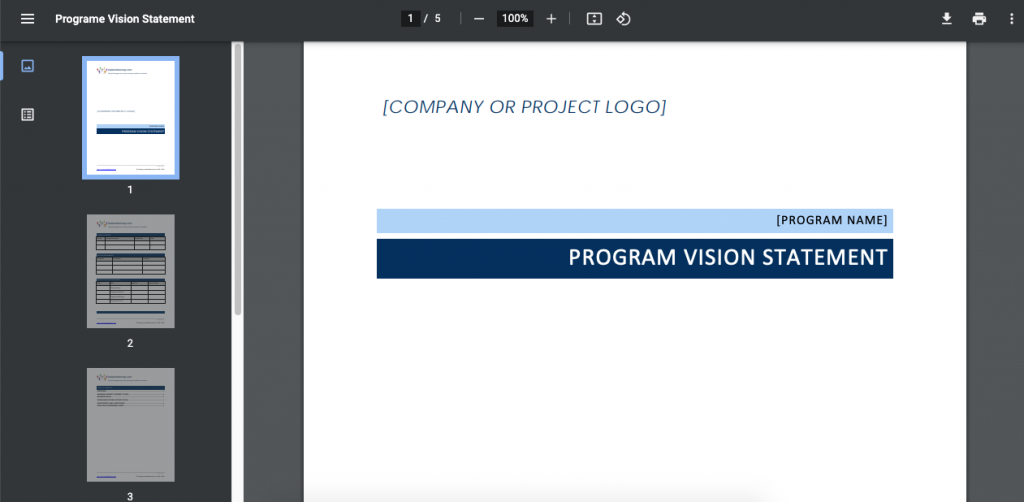 Source: Stakeholdermap
The company vision statement contains the company's hopes and dreams. It's extremely useful when determining where a company is going long-term and how it can get there. It doesn't have to be a thorough plan. It just has to describe your main goal.
When do you need it?
The vision statement is crucial for guiding your company to where it wants to go and finding new ways to get there.
Company Values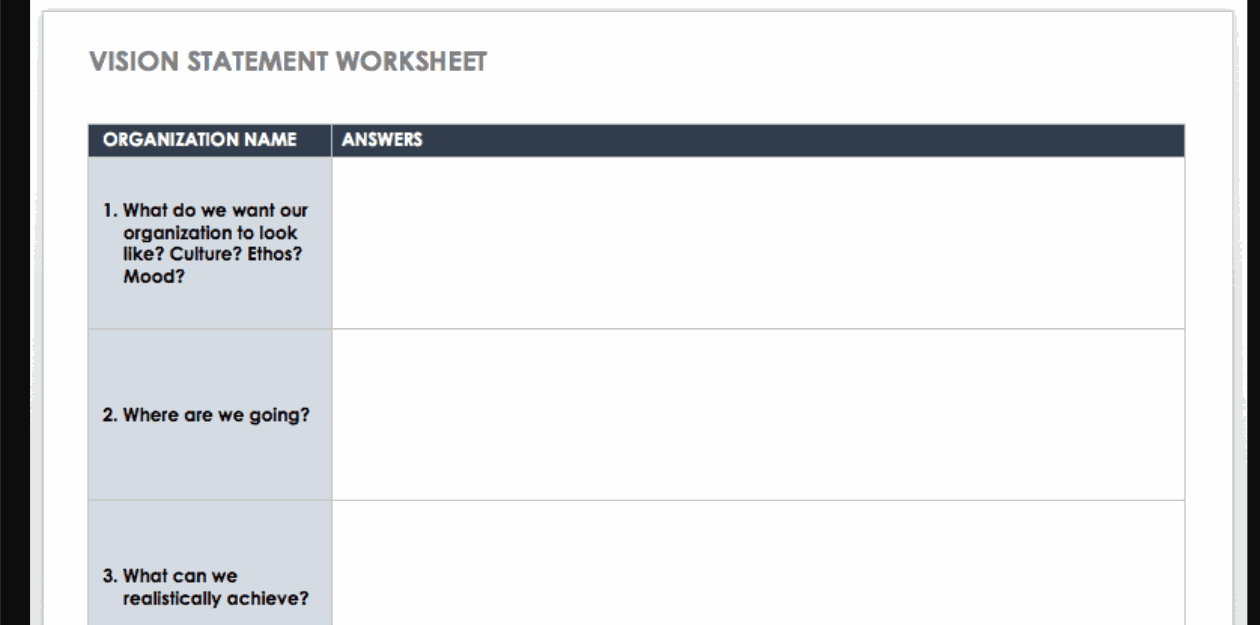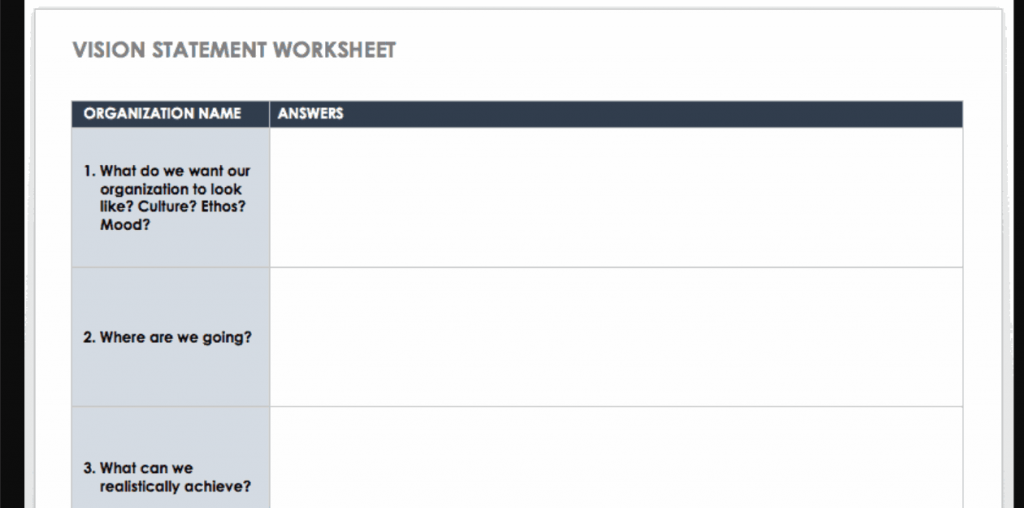 Source: Smartsheet
If a company was a person, the company values would be its beliefs and morals. The company values determine the kind of culture it tries to foster and the feel your clients should associate with the company.
When do you need it?
Company values are vital when creating a company culture and can be useful when hiring and training personnel and making strategic decisions.
Company Objectives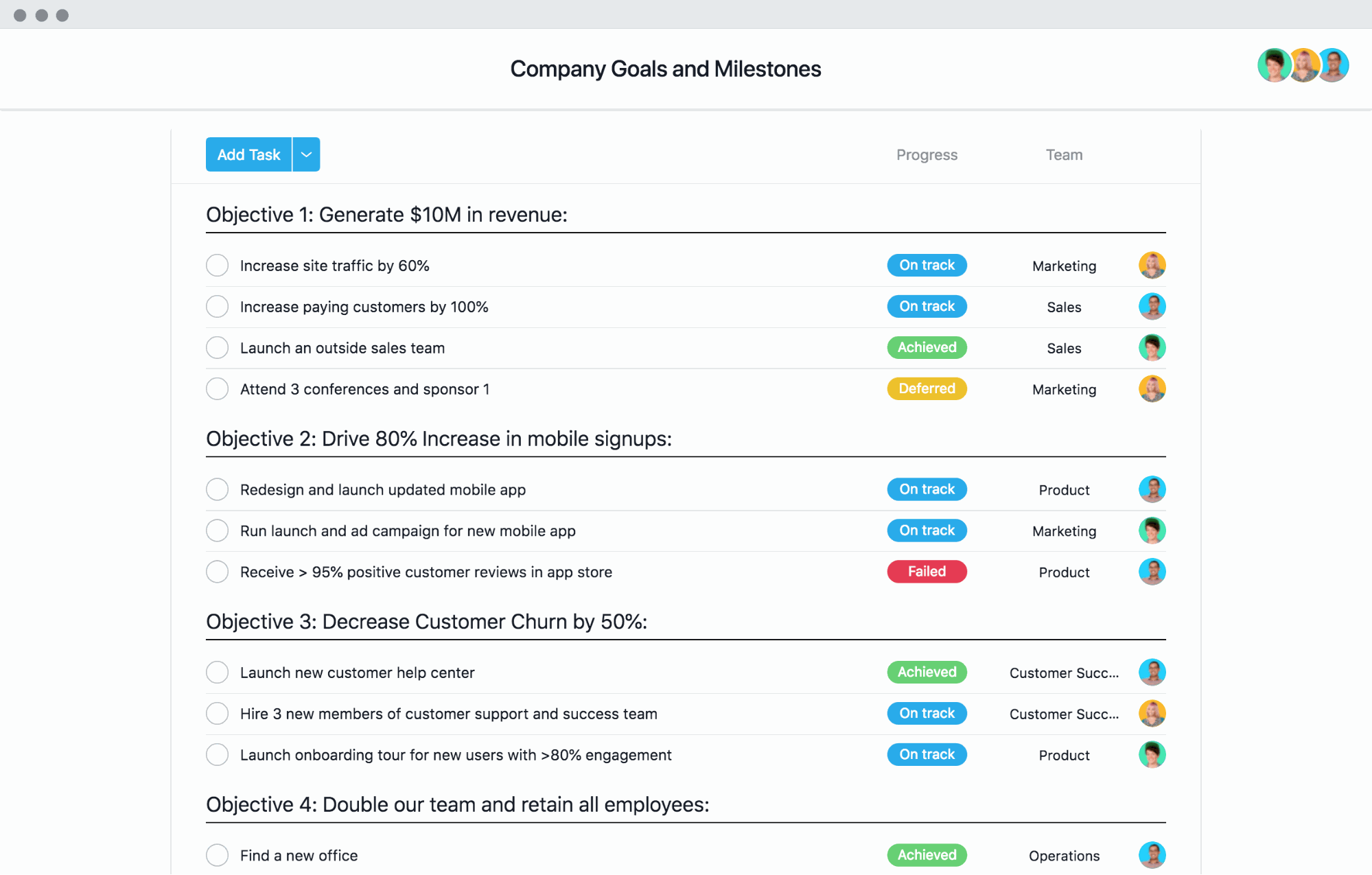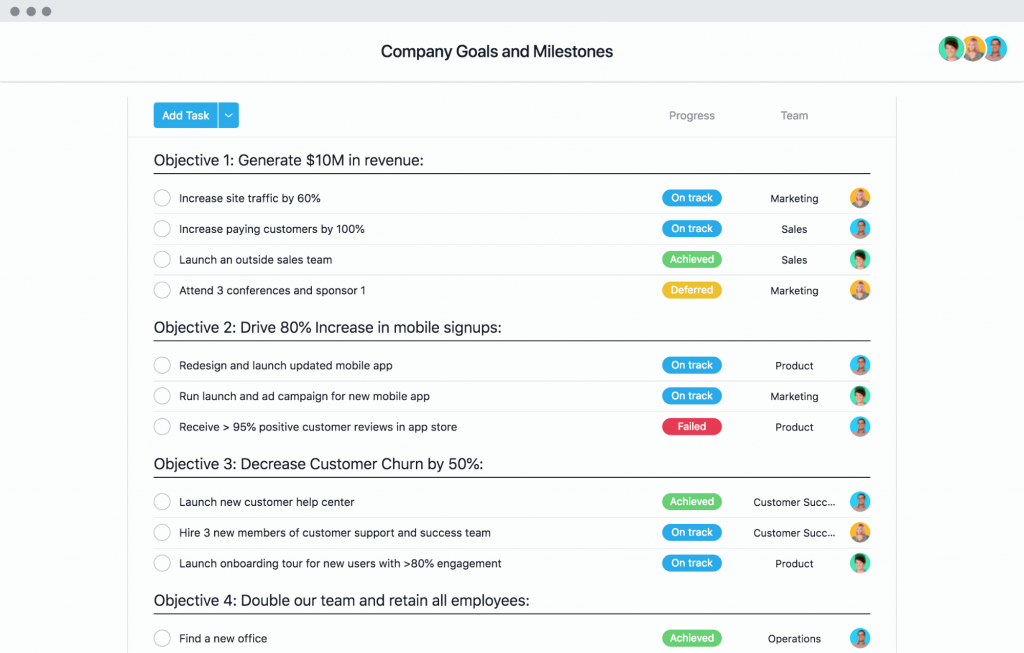 Source: Asana
Whereas the company's vision determines its overarching goal, its objectives determine how it will reach that goal.
They're usually far more granular, detailing goals so the employees can build strategies around them.
When do you need it?
Company objectives are a great way of building strategies with a common goal, giving your marketing efforts direction.
Marketing Objectives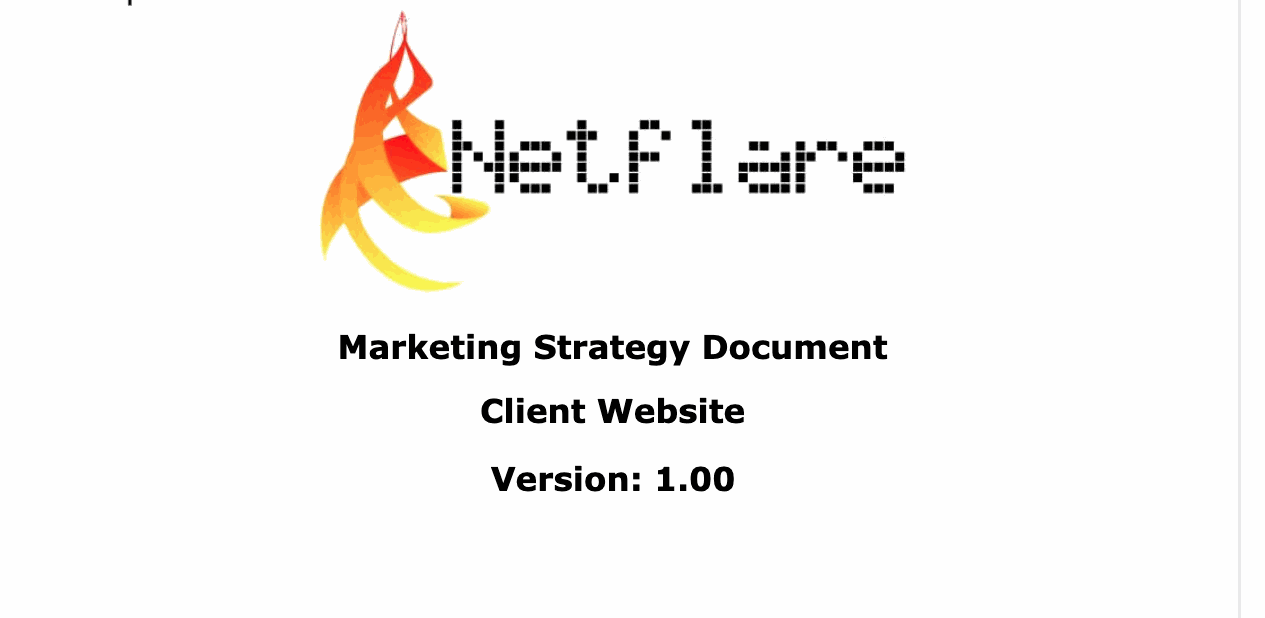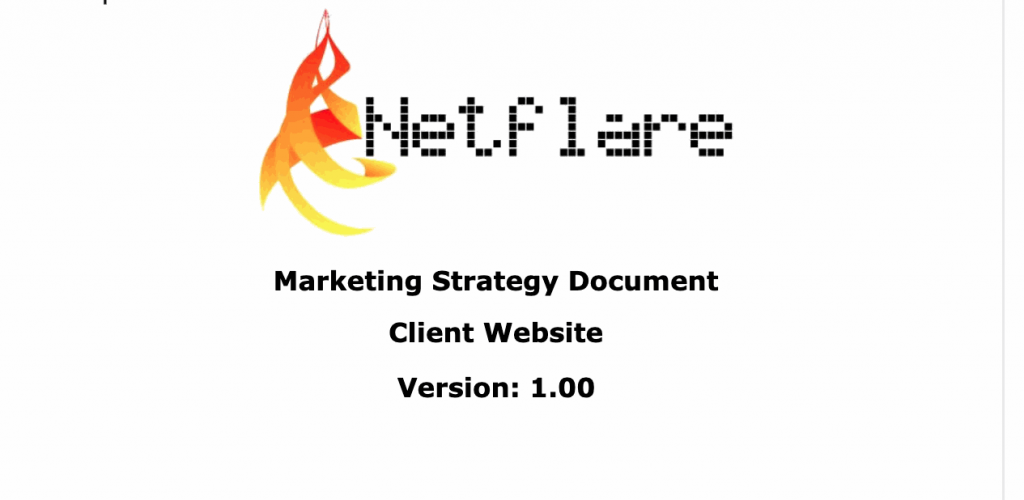 Source: Netflare
Marketing objectives are a company's goals. This should always be a part of a marketing strategy since it defines success and explains why the strategy is needed in the first place.
When do you need it?
A separate marketing objective document is a great way to condense the reasons multiple strategies are needed and how they connect with each other.
Marketing Playbook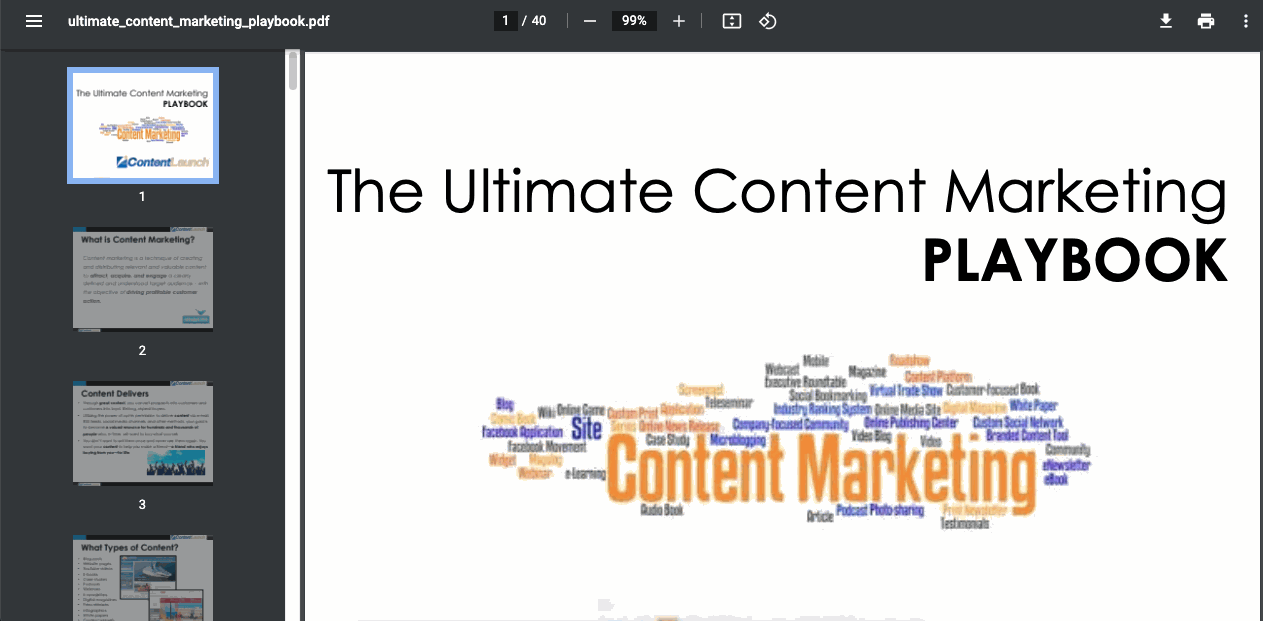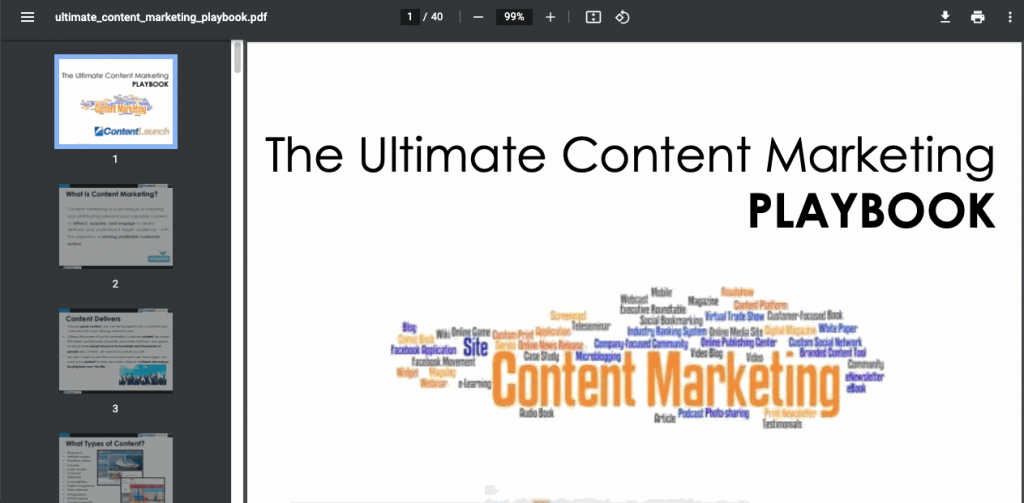 Source: Hubspot
A marketing playbook lists and defines the marketing tools at your disposal, such as the communication channels, techniques, and best practices involved in marketing. They may even contain other documents, like social media policies, to help people understand how and why various tools (such as email editors) are used.
When do you need it?
A marketing playbook is better used when there are multiple marketing tools or when you have a large marketing team and need to brief them frequently on your tools.
Content Roadmap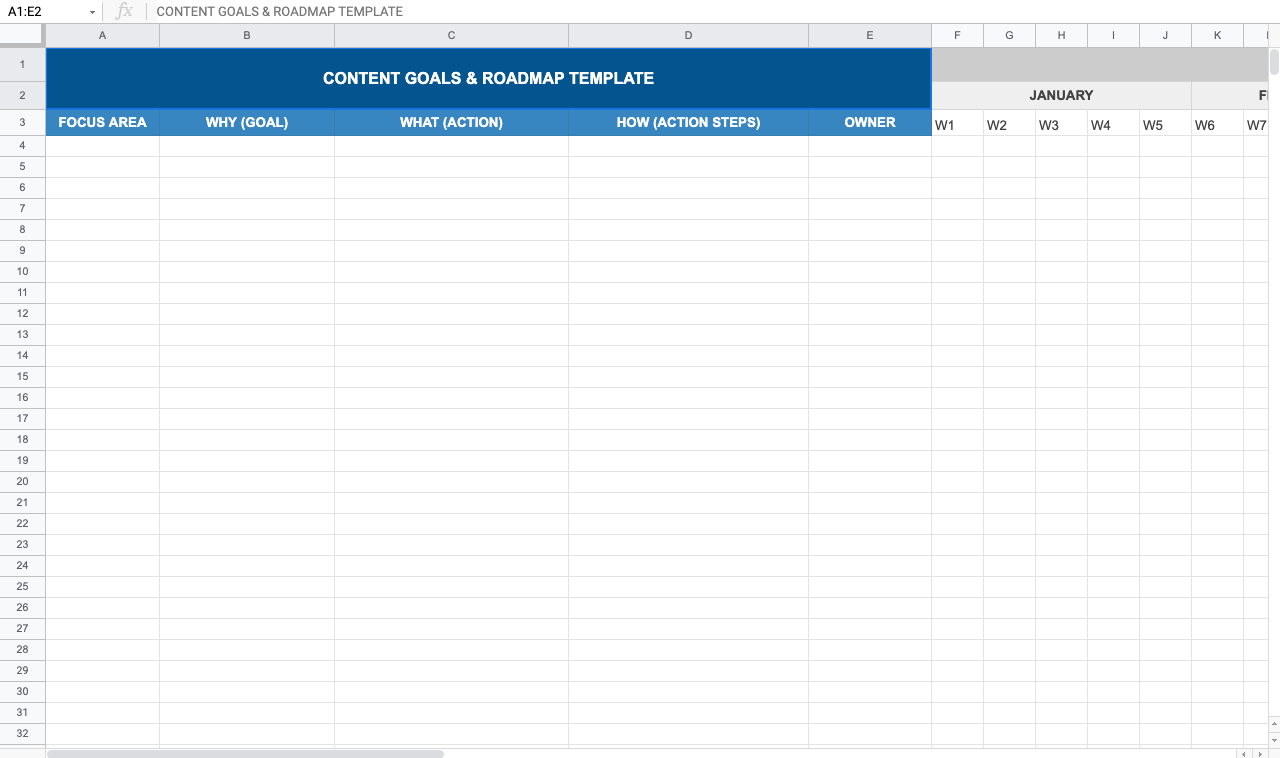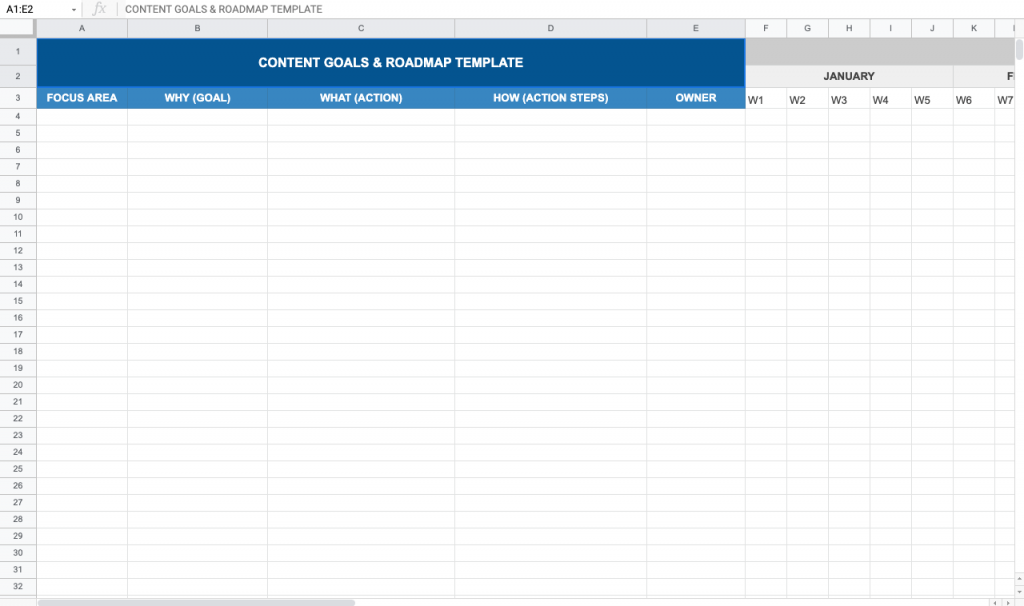 Source: Medium
A content roadmap defines the kind of content that needs to be released and gives guidance on how and when that content should be created. It's developed around your marketing goals and usually has timelines for different content creations.
When do you need it?
You need a content roadmap whenever you want to build a content plan around a strategy, aligning it with your marketing goals.
Agency Agreement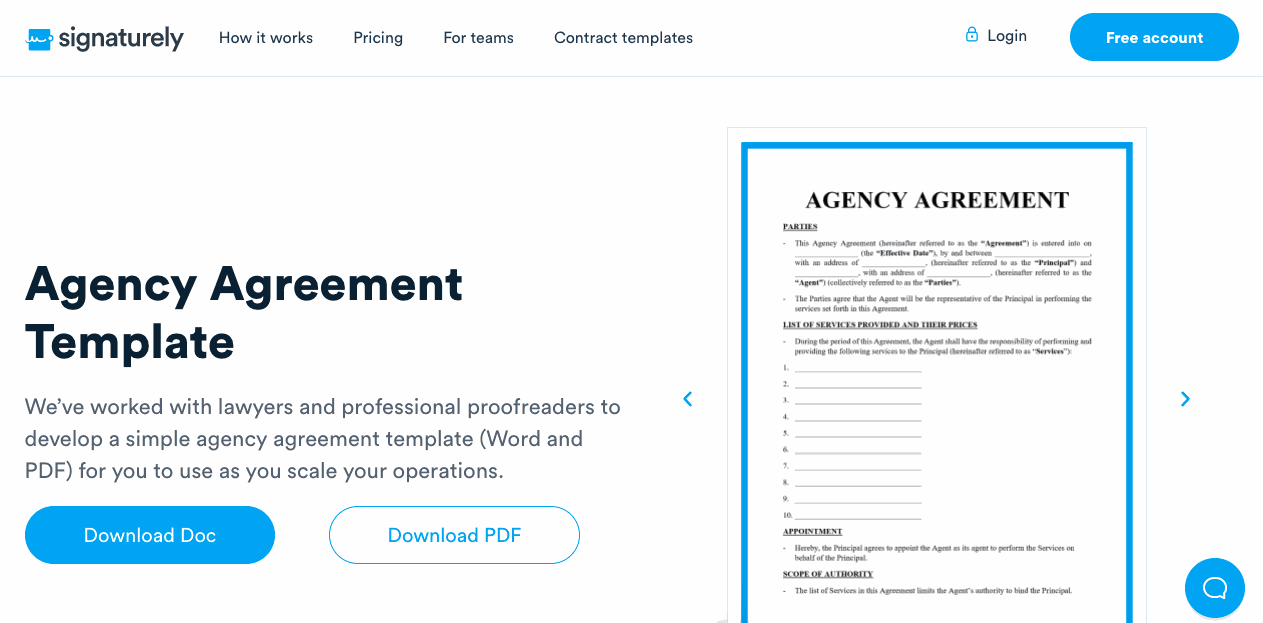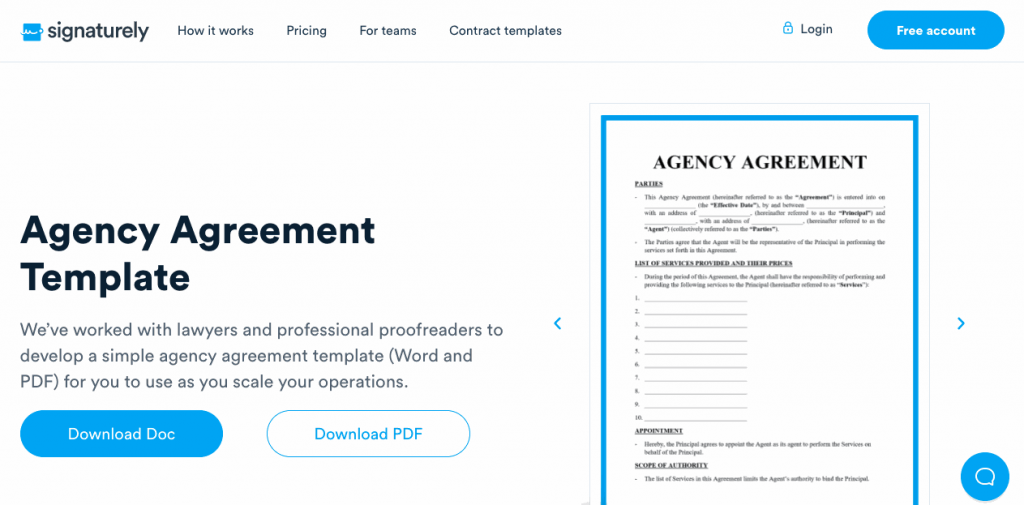 An agency agreement allows one person (the agent) to act on another person's behalf (the principal). This gives the agent the power to make legally-binding decisions, tying the principal to an agreement without the need for the principal to be present.
When do you need it?
In marketing, you'll likely need an agency agreement to get permission as a marketing agency to act on a company's behalf, releasing statements and implementing marketing strategies in the company's name.
Retainer Agreement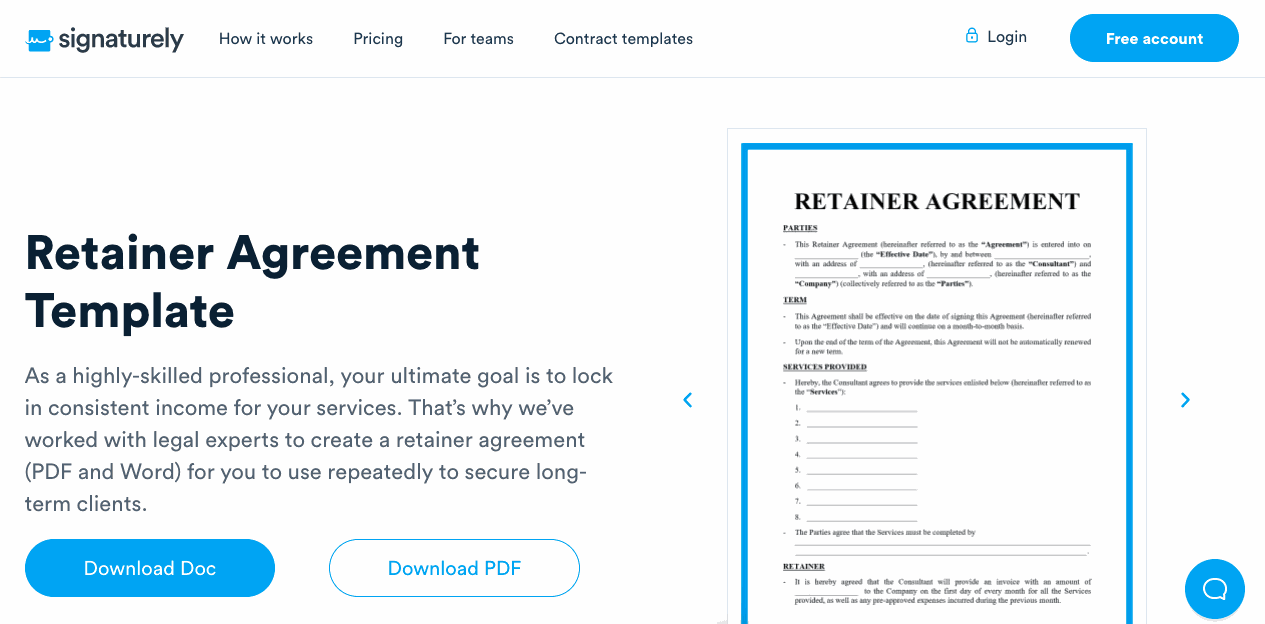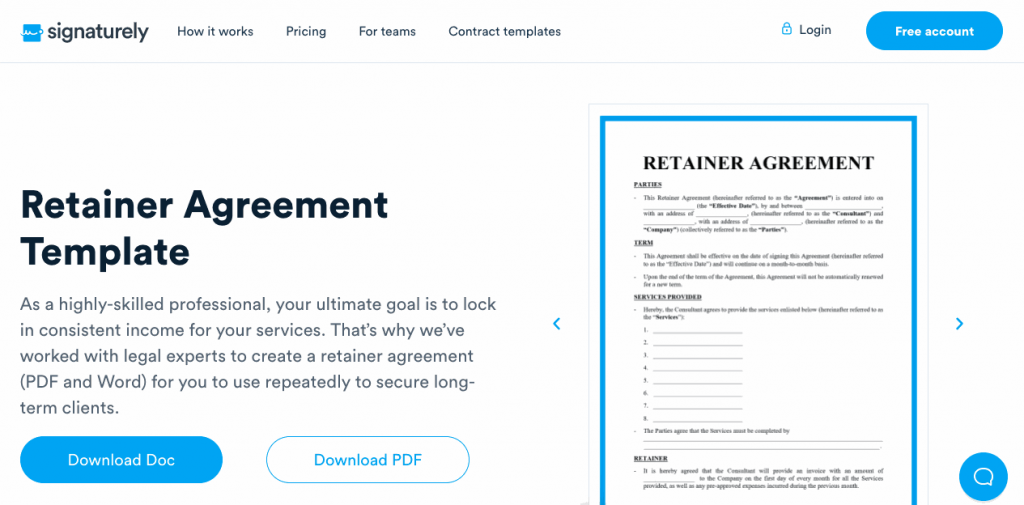 A retainer agreement is a legally-binding document for a client to hire an agency or an individual in advance to ask for their services later on. They're fairly common with lawyers so that they can be available for a client, but they are also becoming more common with freelancers and even marketing agencies.
When do you need it?
You'll need a retainer agreement to ensure a professional will be available as soon as you need them instead of having to go through the hassle of hiring someone. If you're a professional, you may need this agreement to set aside time for a company or an individual, getting paid in advance in case they need your services.
Marketing Documents: Conclusion
Having proper documentation is vital when you run your marketing efforts. If you need templates and legally-binding online signatures to streamline your process, visit our templates page and start sending documents to get signed!