So much of what we do happens online. Our day-to-day activities have become almost entirely digital, from school to work and everything in between. Moving tasks to a digital platform make processes more efficient, boosts collaboration, and drives innovation. A signature is an important part of any document, whether it exists in physical or digital form. Just because you're working on a digital platform doesn't mean you have to forego a signature. Here's how to create a signature image in four easy steps.
How to Create a Signature Image: Step-By-Step Guide
Signaturely was designed with ease of use in mind. With Signaturely, creating a signature image is easier than ever. Here's how you can create a signature image in just minutes using the Signaturely platform:
Step 1: Open Signaturely.com and create a free account
To get started on your own digital signature image, go to signaturely.com and open up a free account. That's right—it's free to open an account on Signaturely. Signing up is extremely easy: You'll just need to provide your name and email address and create a password.
Alternatively, you can sign up using your Google account in just a few clicks. Once you sign up, you'll have access to all of Signaturely's features—and with three easy-to-understand price points, Signaturely has just what you need for your digital documents.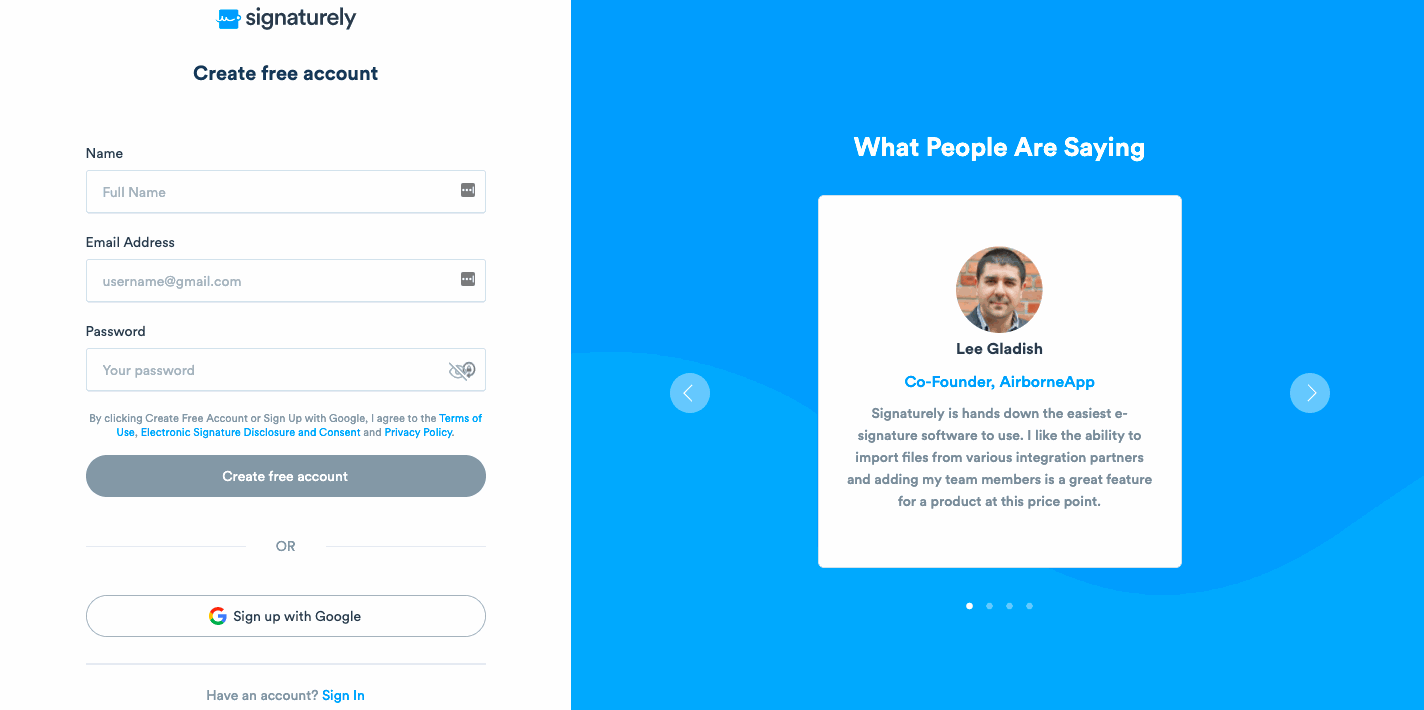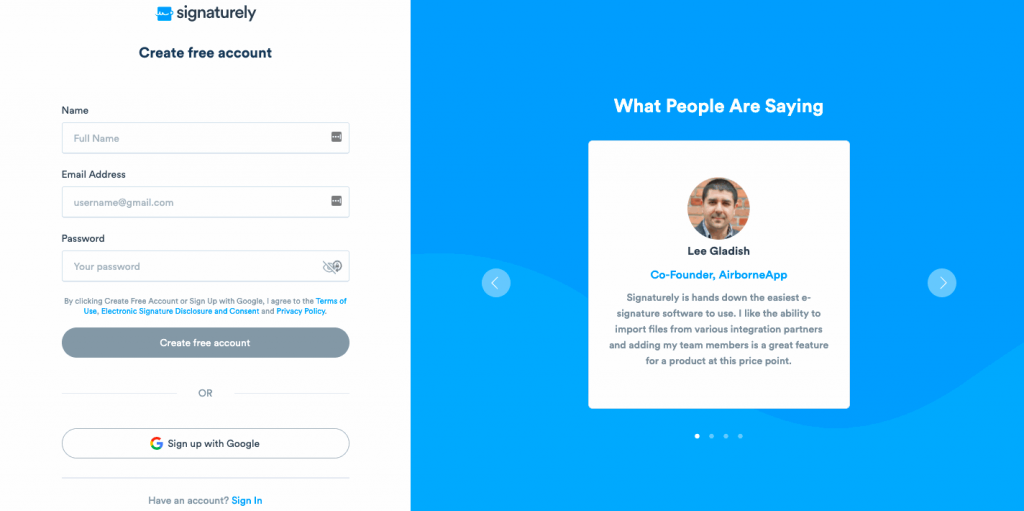 Step 2: Type, draw or upload your signature
Once you have your free account, type, draw, or upload your signature. With three straightforward methods available, creating a signature image is easier than ever. 
You can type your signature on the Signaturely platform if you'd like. You can choose a basic font or a font that resembles handwriting, whichever you prefer.
Alternatively, you can draw your signature to mimic a handwritten signature on a printed document. Whether you use a tablet, phone, or mouse to draw your signature, it's just as easy as picking up a pen to sign a printed document.
Another option is to upload an image of your signature for a genuine, consistent copy every time. This creates consistency in your physical and digital documents.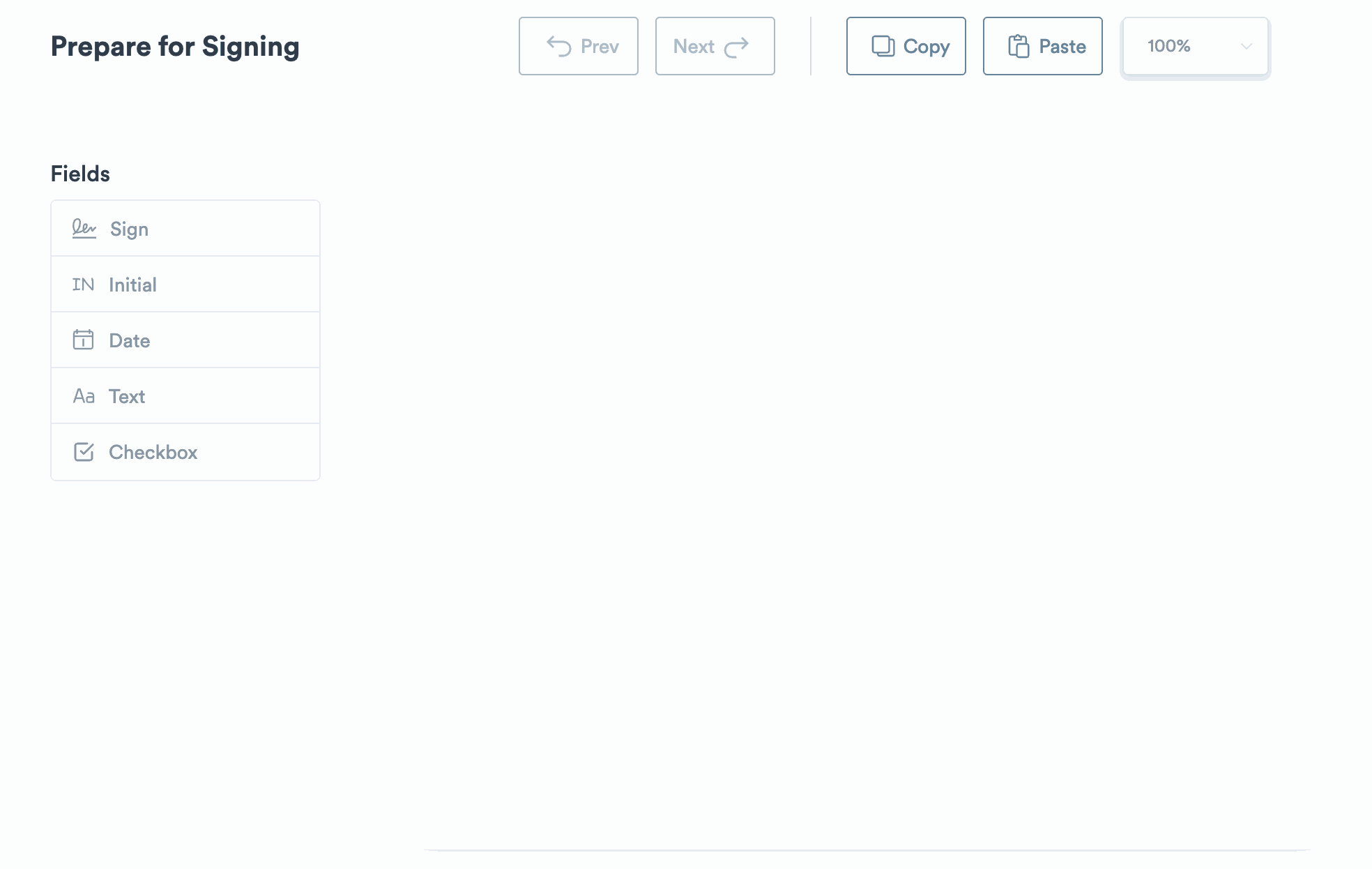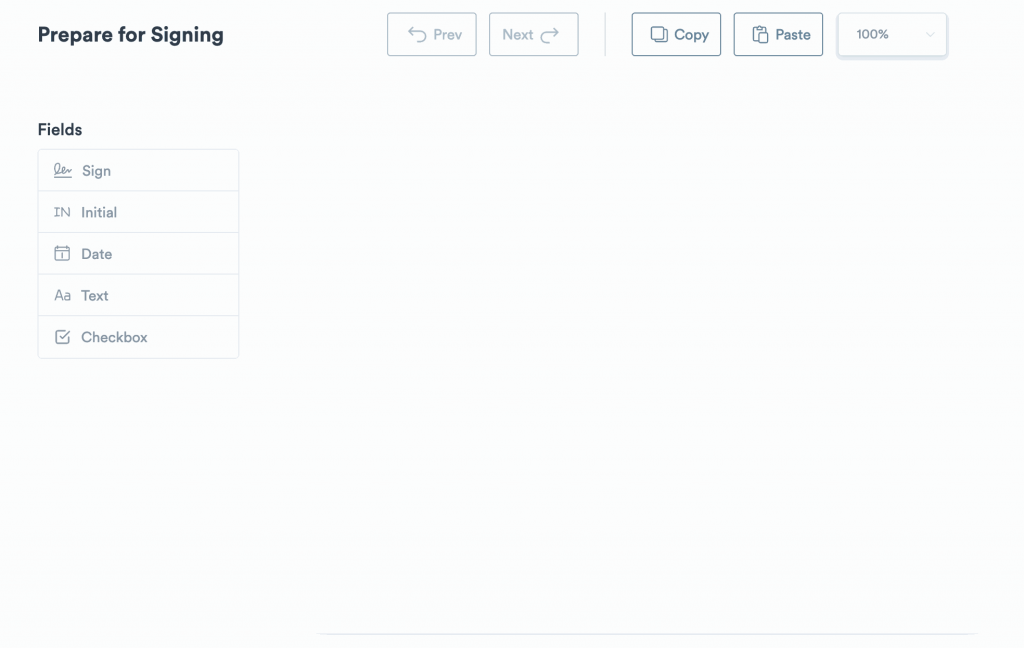 Step 3: Save your signature for future use
You won't need to type, draw, or upload your signature for each document. When you create your free Signaturely account, you can save your signature image for future use. By saving your image, you can use the same signature over and over again, creating a consistent, professional look across all of your documents.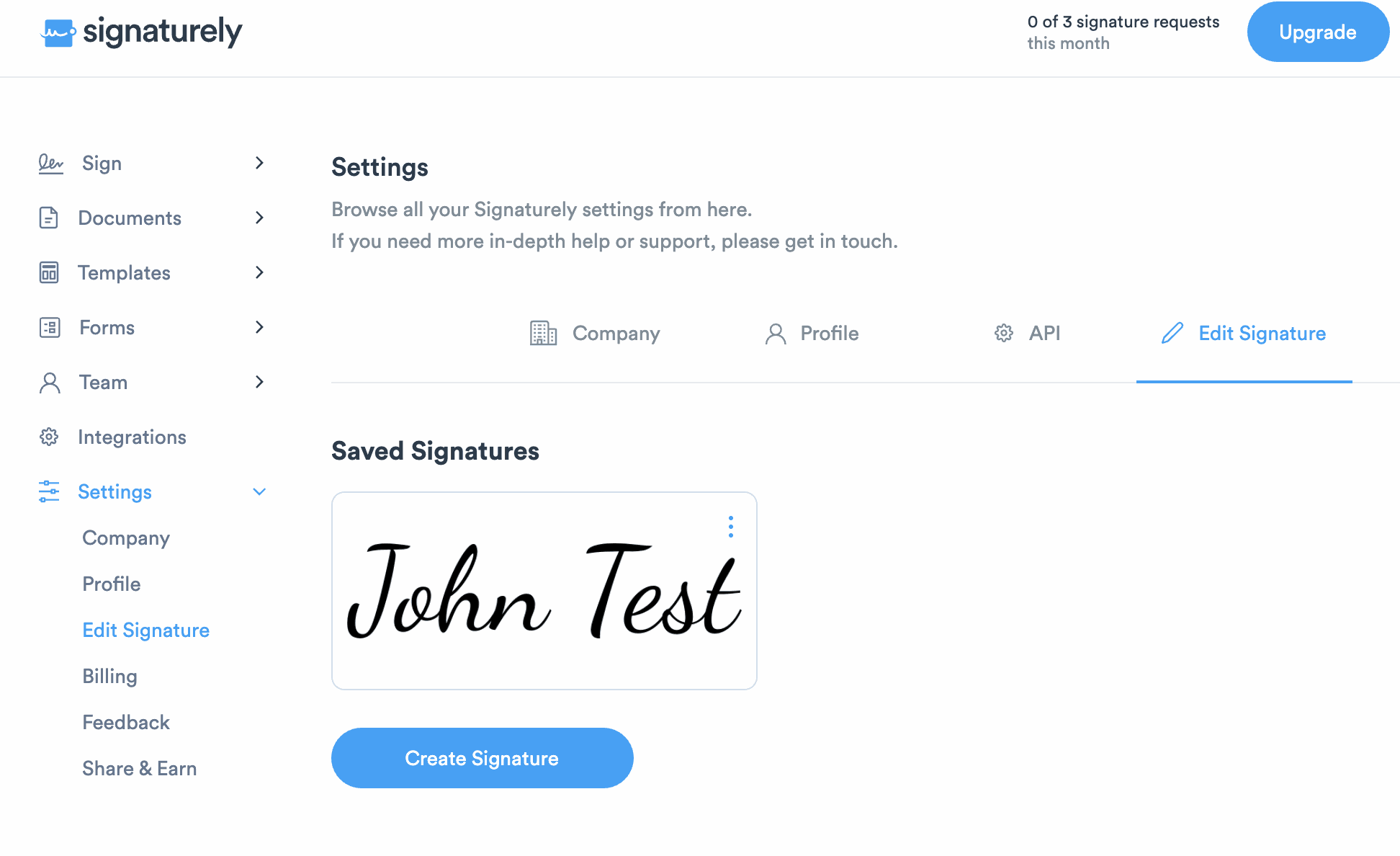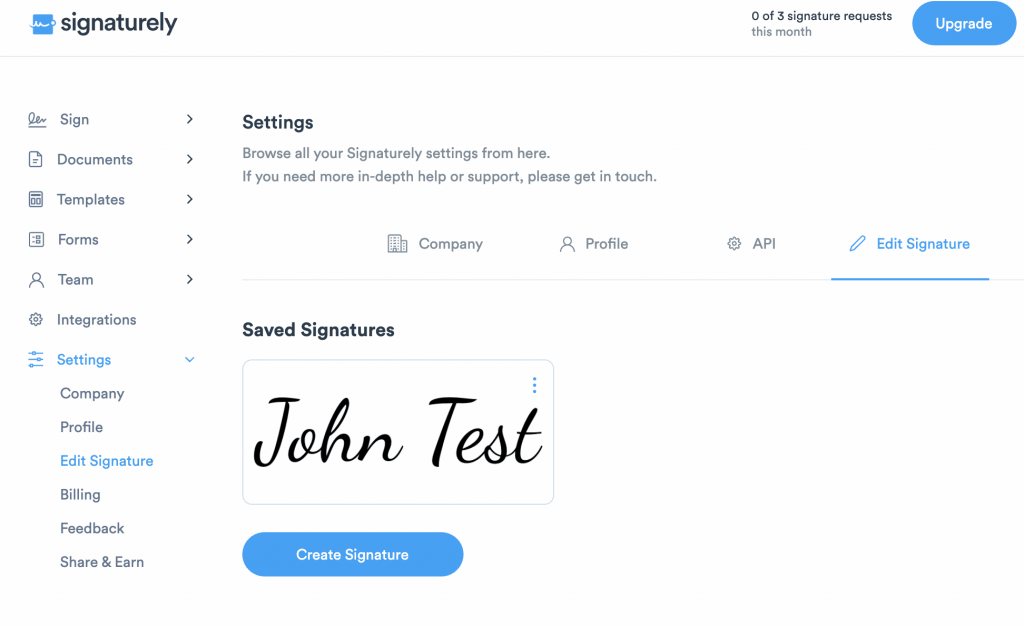 Step 4: Add Your Signature Image to Documents
Once you have your signature typed, drawn, or uploaded into the Signaturely platform, you must add your signature image to your documents. The platform includes intuitive guided signing, meaning you can click the signature field to add your saved signature to documents.
Signaturely makes it easy to collaborate with anyone on the platform. Create documents and send them off to others for signatures or receive documents to sign digitally, all on one easy-to-use site.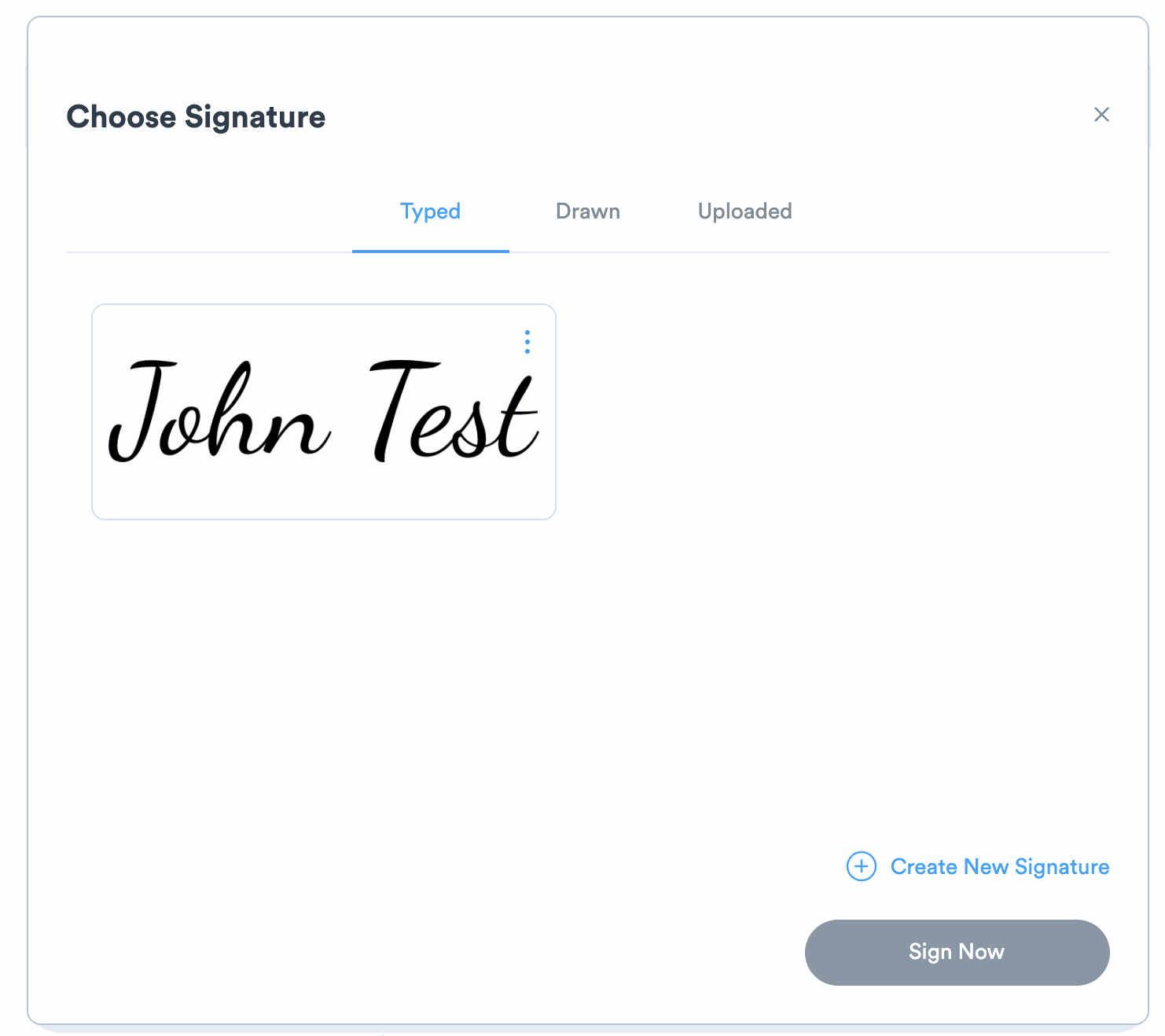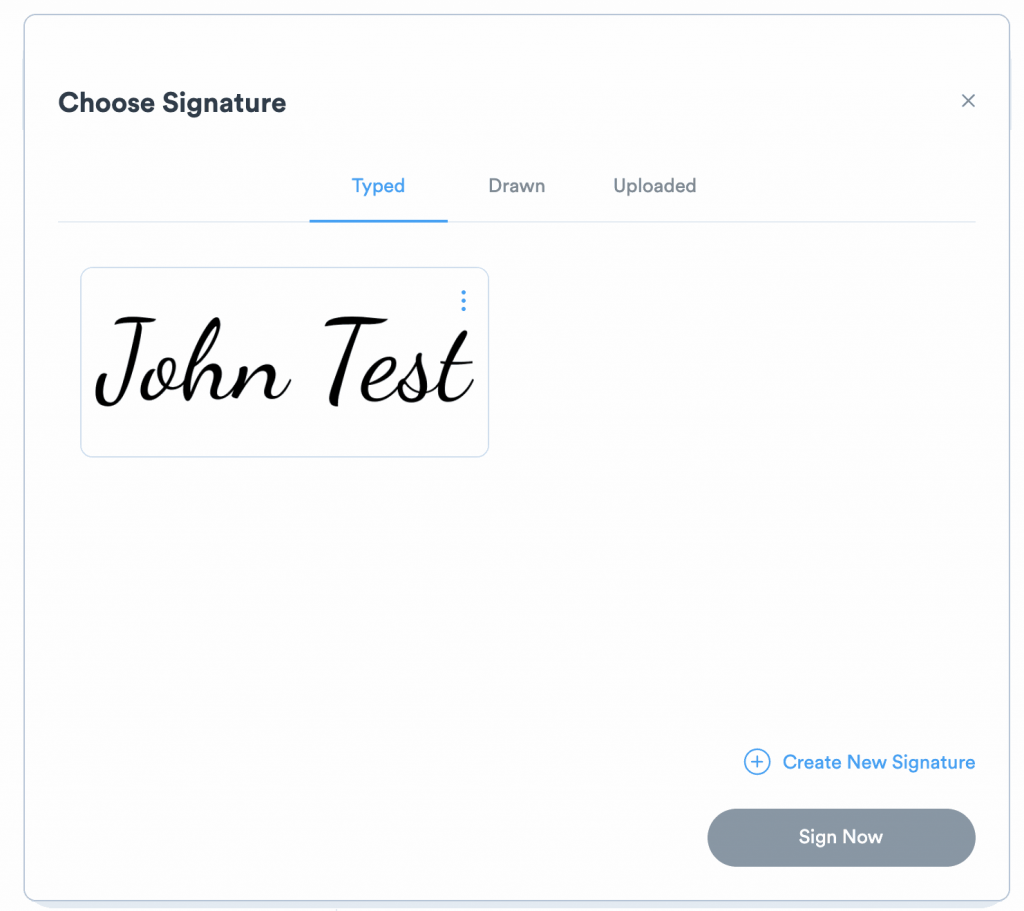 Benefits of Using a Signature Image
As you can see, creating a signature image is extremely easy when you use Signaturely. Now that you know how to create your signature image, here are some benefits of using one to sign your digital business documents.
Create It Once, Use It Endlessly
As we've mentioned, once you create a signature image, you can use it repeatedly. If you manage a high volume of documents, you can significantly reduce the time you spend signing them.
After your signature image has been saved, you can add it by simply clicking into the signature field rather than printing, signing, and sending a physical document. Using the same signature image creates consistency across your documents, which can be an important branding factor for businesses.
Safe and Secure
With Signaturely, you won't have to worry about securing your documents. Signaturely's security measures ensure your documents are safe. The platform uses ISO 27001 and FISMA-certified data centers, ensuring your data is secure.
Data is encrypted when it's sent off to capture signatures and when the documents are saved and stored in Signaturely's database.
Save on Paper and Printing Costs
A major benefit of creating a digital signature image is the financial impact. Signing documents on the Signaturely platform means saving on paper and printing costs. Depending on the size of your business, going completely digital can lead to significant savings when comparing those costs to Signaturely's paid plans.
No More Waiting
Finally, Signaturely lets you sign documents in a fraction of the time it takes to print, sign, and send a physical document. You can reduce the time it takes for others to receive and sign your documents—send the document through the platform and request a signature.
Signature Image FAQs
Here are some common FAQs and what you should know about creating a signature image.
How do I create my own digital signature image?
With Signaturely, you can create your own digital signature in just minutes. Create your free account and type, draw, or upload your signature to the platform. Save that signature for use across all of your digital documents.
How do I turn a picture into a digital signature?
If you prefer your physical signature over a typed or digitally drawn one, you can take a picture of your written signature and upload it to Signaturely's site. The picture will act as your digital signature, which you can use on all your digital documents.
What You Need to Remember About How to Create a Signature Image
Creating a digital signature is extremely easy, and in just a few minutes, you can be up and running on the Signaturely site. There are multiple options for creating your digital signature, and once you have one created and saved, you can use it repeatedly. 
With Signaturely, you'll have access to a streamlined digital document platform for all your digital signature needs.