A signature is the most basic way to indicate your agreement to a contract. In fact, no matter how messy or unusual your signature is, it is legally valid.
This truth, along with the widespread acceptance of electronic contracts, justifies the question: Can your signature be anything? And what kinds of signatures are valid? This article will answer these and other relevant questions.
Can Your Signature Be Anything?
Your signature on a contract or document makes it legally binding. Even if it's a simple mark or notation, it still demonstrates your acceptance of the terms and conditions included in the document.
Some people's signatures resemble a small mark, while other people write so fast that their signature looks like a scribbled note. While one should try to be as legible as possible, the neatness or clarity of the signature has no bearing on its validity.
Here are some things to consider when signing documents.
Does your signature have to be your whole name?
 While signing your full name looks professional and removes ambiguity, there are no laws requiring you to do so. That said, the law does require that the mark you place on the paper be your usual way of signing documents.
Can I use my initials as my signature?
Initials are one of the most common signature styles. They are just as valid as any other signature or mark. Whatever signature you use, however, make sure that it is consistent across all your legal documents, such as your driver's license and passport.
Signature Rules
When answering the question, "Can your signature be anything?", it's essential we cover the rules for a legally binding signature.
You Just Have to Mark the Document
Some people like to bring out their inner calligrapher when signing their name. That's good, but a valid signature can be any mark that represents you.
It can be a squiggle, an image, or a simple X. A 'valid' signature is any signature that records the intent of the parties involved in the agreement (more on this below).
You Don't Need a Pen
Most people use pens for signing documents because pencil marks can be smudged or erased. But a signature signed in pencil is just as valid as one that's signed in ink.
Some people use stamps as signatures. And nowadays, electronic signatures are all the rage, considering they ensure social distancing and also help reduce paper wastage.
You Don't Have to Sign It Yourself
In some circumstances, you may be unable to sign a contract yourself. In these cases, you can have an agent sign the contract on your behalf. Many business owners give power of attorney to a manager to sign documents on his or her behalf. Likewise, one partner may be given the authority to sign documents on behalf of all partners.
You Don't Have To Sign At All
Some arrangements are legally binding without a signature. Emails, for instance, can also indicate agreement to the terms of a contract. Such an arrangement regularly takes place between business people with ongoing relationships.
Some contracts are binding even without a signature. These are contracts where you express oral agreement, which is also valid.
Electronic Signatures Are Also Valid
Since the passing of the Electronic Signatures in Global and National Commerce (E-SIGN) Act in 2000, electronic contracts and signatures have the same validity as paper documents. Local laws may vary from state to state, but generally speaking, you can conduct your business legally with electronic signatures.
What Qualifies As A Legal Signature?
Both handwritten and electronic signatures are considered to be legally binding. Regardless of the format, a signature is considered legal if the other parties signing the contract are given the opportunity to give their consent.
In other words, it is the contract and its contents that raise the question of legality more than how the contract is signed. Also, the court will consider whether you intended to sign the document, therefore signifying your agreement to the contract. If these elements are present, the law will consider your contract binding.
That is why it is more efficient to get a free online signature maker to mark all your documents.
Create A Legally Binding Signature In Seconds With Signaturely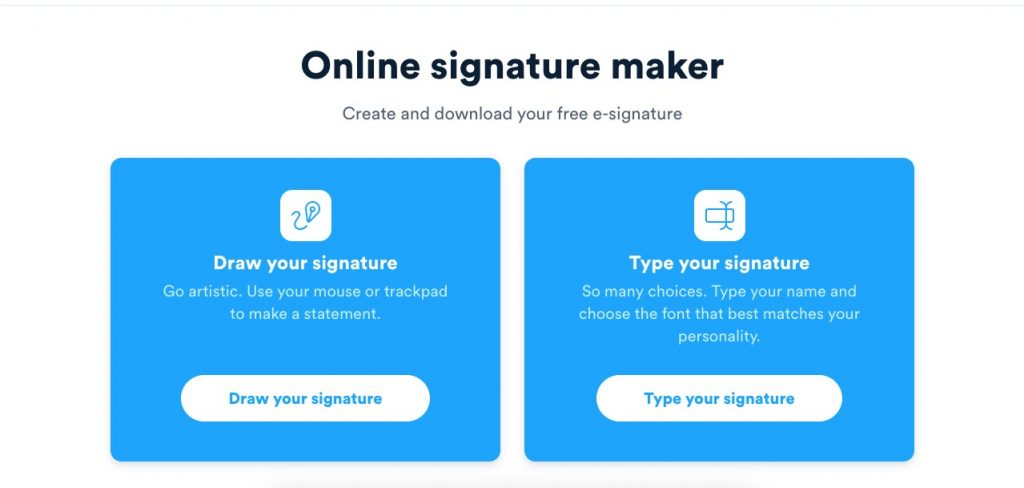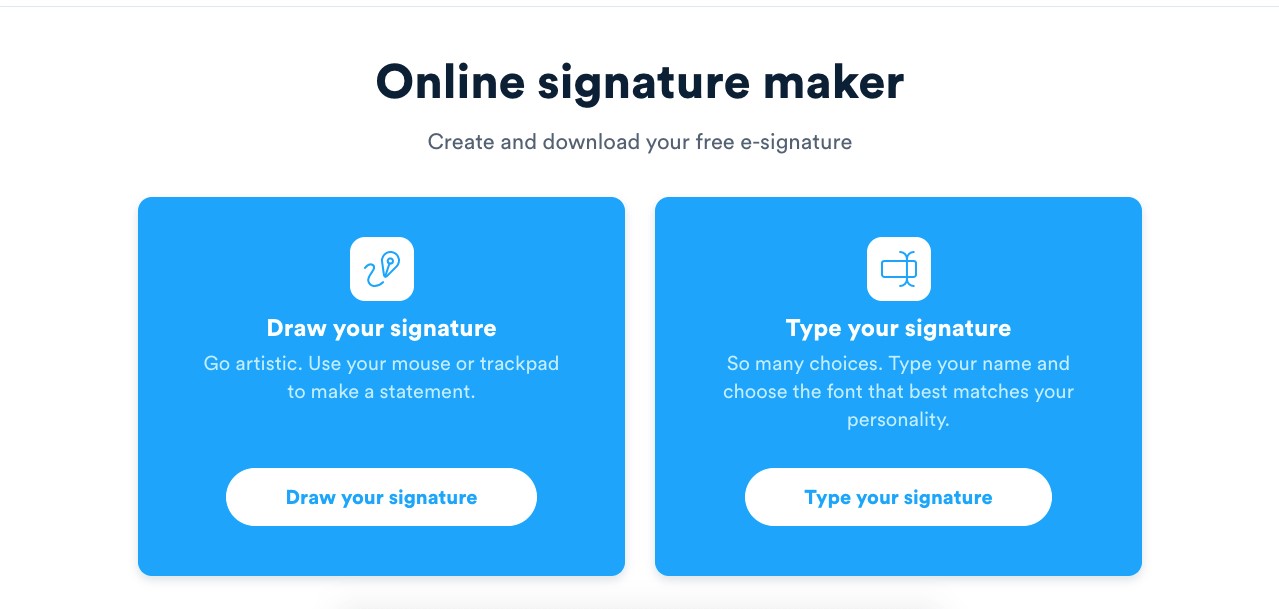 Since electronic signatures are as valid as traditional ones, why not make your life easier with eSignature software? Sign-up for Signaturely and create a professional digital signature within seconds, free of charge. Here's how to get started:
To begin, create a free account from the Signaturely home page. Next, choose between the option of drawing or typing your signature.
Once you create a signature, you can upload a document to be signed, input the signature, and export the pdf to your device or to the cloud.
Signaturely has several cool features, even when using the free version. You can send notifications to signees, or check the audit log to see who has made changes to the document. The paid version offers even more helpful tools.
Signaturely doesn't just help you create your digital signature. Thanks to 256-bit encryption, their software ensures that your documents remain secure. The software is AATl compliant as well. (Learn more about electronic signature verification here.)
The benefits of using Signaturely are clear: You can save time and paper while signing, tracking, and storing your documents. Signaturely is a complete document management solution that also comes with a library of custom contract templates.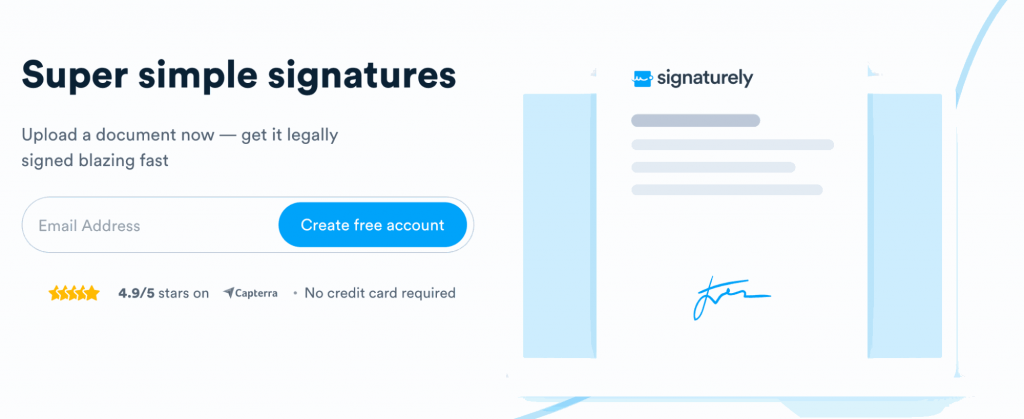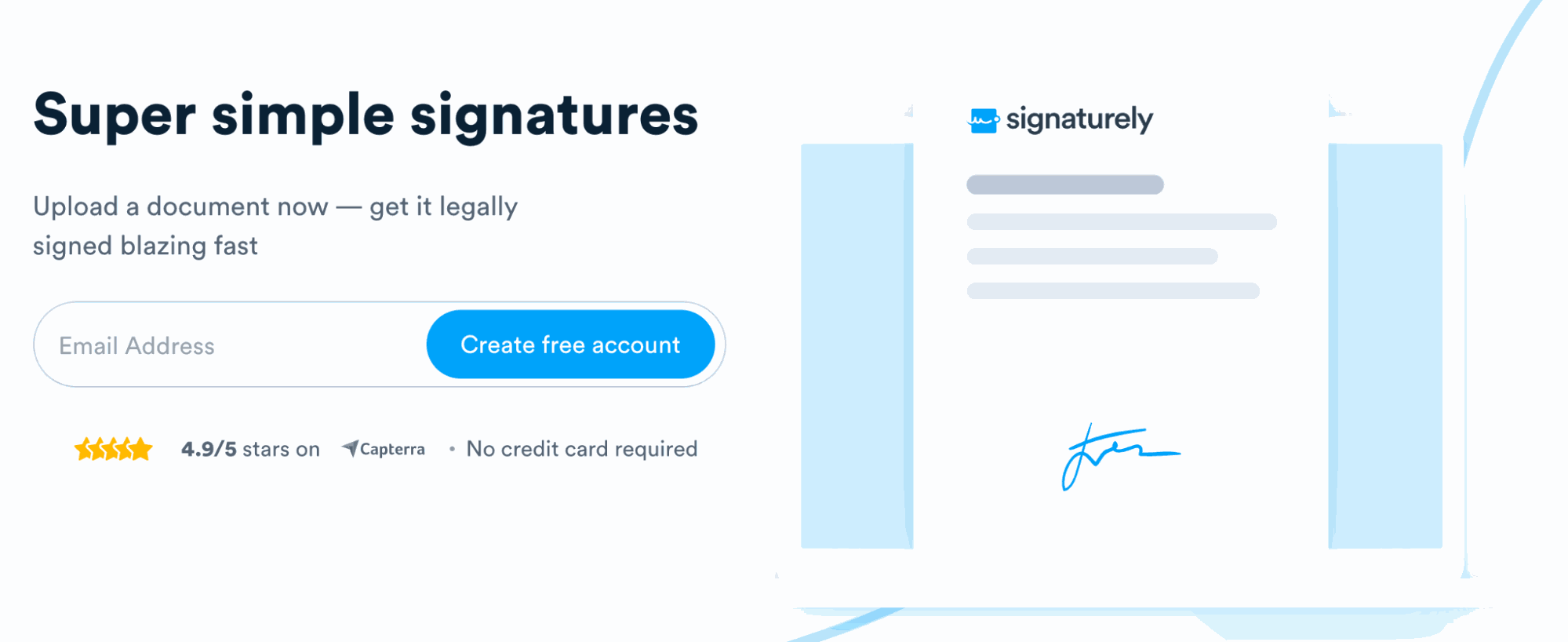 Frequently Asked Questions About Signatures
Still wondering how to create a valid signature? Here are some answers to more signature-related questions:
Can your signature have symbols?
According to the Uniform Commercial Code, a signature can be comprised of a "word, mark, or symbol." So, your signature can have symbols, unless there is a specific local law against it.
While a symbol makes your signature unique, it is also easier to replicate than a handwritten signature, and therefore may increase the likelyhood of fraud.
Does your signature have to be exact?
When it comes to handwritten signatures, it can be challenging to replicate the exact signature every time. Luckily, not having the exact signature every time is fine. In fact, some variation looks more genuine than having exactly the same signature on all documents.
That being said, you can't have a completely different signature every time. The best way to ensure a consistent signature is to sign documents with an eSignature
Can a signature be a scribble?
Scribbles and squiggles are both genuine ways of signing documents, since you are providing a mark of identification. However, the issue of consistency also arises with these types of signatures.
What makes a good signature?
To create a good signature, there are some signature tips rules you may consider:
Make it Cursive
Cursive signs are attractive and create a strong impression. It is usually the signature style of creatives and visionary thinkers. In fact, most celebrities and public figures have cursive signatures.
Capitalize
Signing your name in all caps is also cool. After all, this is how Jeff Bezos signs his documents. You can also write just the first letter in caps. Some people combine styles and capitalize the first letter while writing the rest in lowercase cursive.
We suggest against writing the first letter of your name or surname is in lowercase. 
Keep It Simple
Sometimes, creating a stylish signature only makes things complicated. It becomes hard to replicate the signature every time you sign a document. If you write fast and are afraid of causing a mess, it's better to use a simple signature, such as your initials.
Size Matters
Pay special attention to the size of the letters or symbols you use. It's best to keep a balance between the size of your handwriting and that of your signature.
Underline
Underlines are neat, so consider using them in your signature. We suggest that you stick to just one underline instead of adding two or more.
Can Your Signature Be Anything? Here's What You Need To Remember
To sum up, most laws state that your signature can be anything, as long as you indicate a willingness to agree to the terms of the contract you're signing. Electronic signatures are the best way to reduce susceptibility to fraud and avoid the tedious work of signing documents with a consistent style.