Signatures that take seconds
Getting a signature is such a pain!
No matter what kind of document you need to sign, chances are you've done all the hard work already.
The convincing, the negotiating, the reviewing and agreeing.
But still, you can't celebrate until someone signs on the dotted line. How frustrating is that?
We started Signaturely to make the last stretch of the signing process, painless.
You'll still have to negotiate and agree with your prospects, customers or partners. But we make the actual signing part so easy and fast, they won't have time to get cold feet.
Which means more documents signed for you, faster.
As legally binding as signing
documents by hand — stupidly faster
Make signing paperwork easier for clients and employees.
They'll love you for it.
The great team behind Signaturely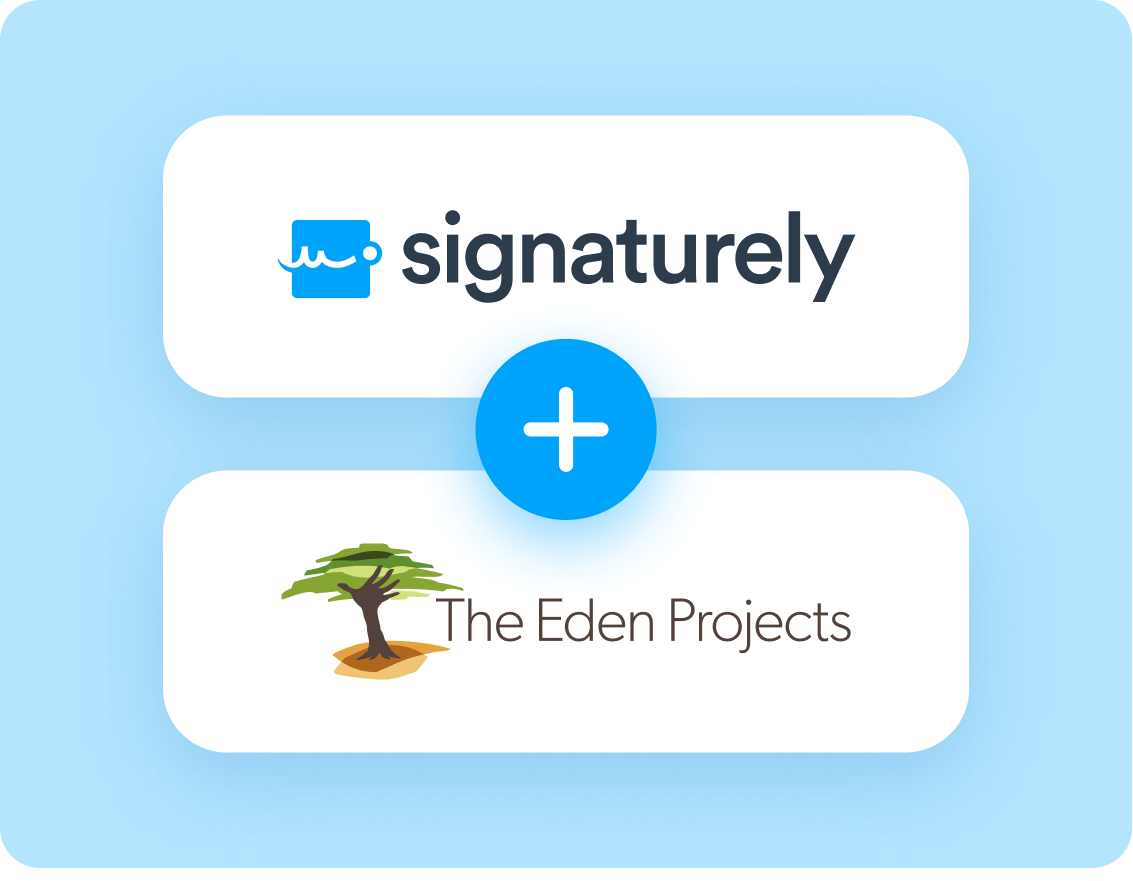 At Signaturely, we're committed not just to help people go paperless, but to give back what our world has lost.
That's why we collaborate with Eden Reforestation Projects, which employs vulnerable people around the globe to plant and take care of trees.
For every paid license, Eden Reforestation Projects plants one tree. With your help and at no extra cost for you, Signaturely and Eden Reforestation Projects help our planet, and the people living on it.
Perfectly legal signatures
An eSignature provides the same legal standing as a handwritten signature as long as it adheres to the requirements of the specific regulation it was created under.
Signaturely adheres to these international eSignature regulations:
Uniform Electronic Transactions Act (UETA) – Electronic Signatures in Global and National Commerce Act
Personal Information Protection and Electronic Documents Act (PIPEDA)
The Electronic Identification Regulation (EU/910/2014) (2014)
Electronic Signature Law of the People's Republic of China
Information Technology Act, 2000
eIDAS (Electronic Identification, Authentication and Trust Services)
eIDAS (Electronic Identification, Authentication and Trust Services)
eIDAS (Electronic Identification, Authentication and Trust Services)
eIDAS (Electronic Identification, Authentication and Trust Services)
Federal Law of Russian Federation about Electronic Signature (06.04.2011)
Law Concerning Electronic Signatures and Certification Services, 2000
Federal Law on Certification Services Concerning the Electronic Signature, 2003
Medida provisória: 2.200-2
Get up to 3 documents signed for free, every month
Signaturely is free, forever